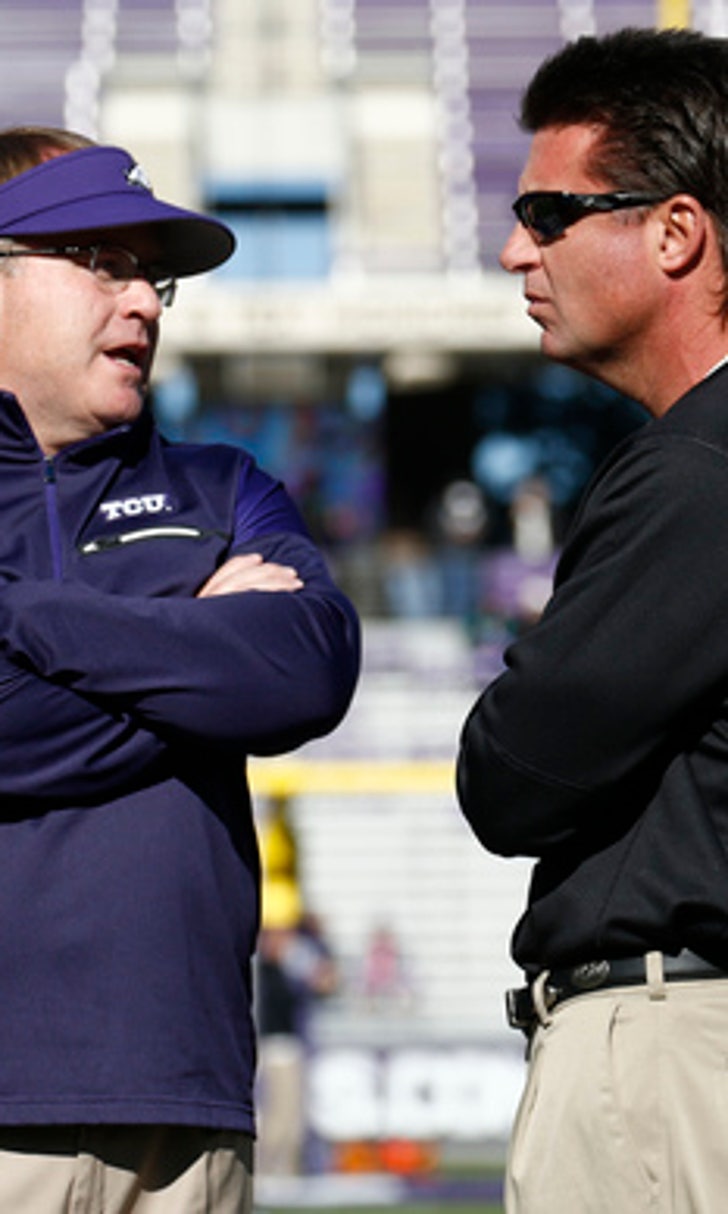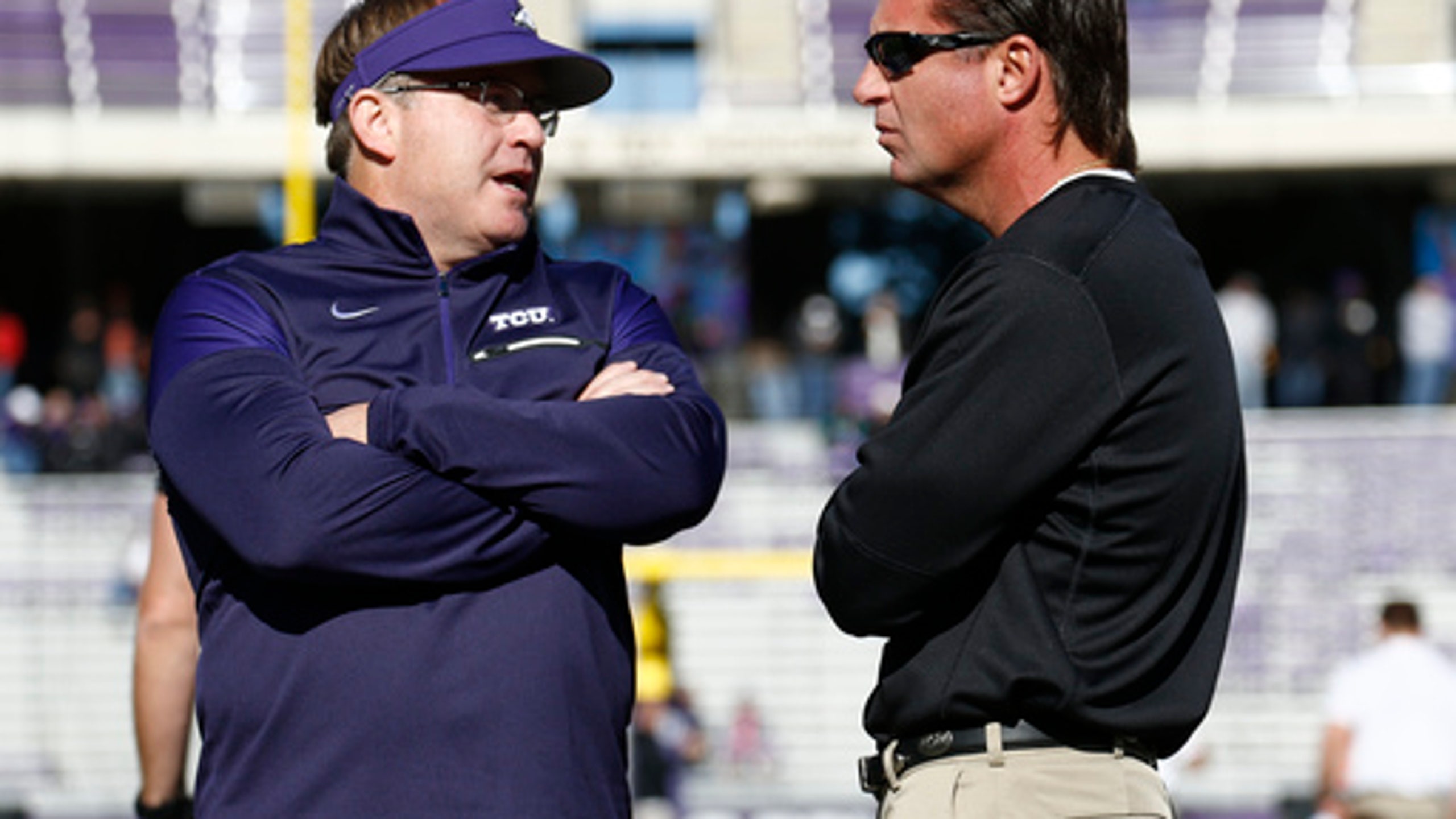 More Big 12 Bedlam for Oklahoma State to seek league title
BY foxsports • November 20, 2016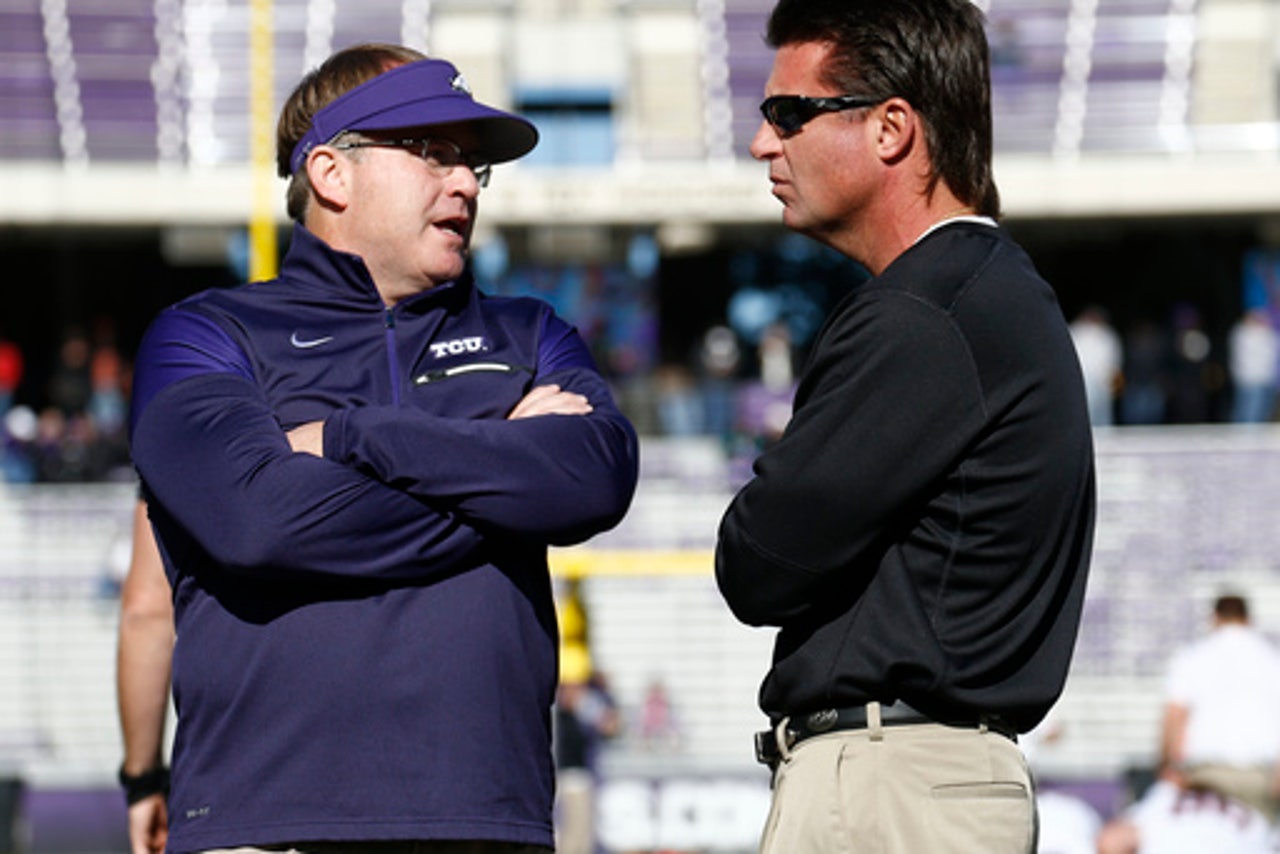 Oklahoma State has made an impressive recovery to again go into Bedlam with a chance to win the Big 12 title.
And Cowboys coach Mike Gundy still insists that their record is even better than what officially is 9-2 with a seven-game winning streak since losing their conference opener.
''You don't get to 10 wins very often, and double digits is a pretty special place to be,'' Gundy said after their 31-6 victory at TCU.
This is the fourth time in six seasons since the Big 12 went to 10 teams without divisions, and second year in a row, that 10th-ranked Oklahoma State (9-2, 7-1 Big 12) will prepare for its rivalry game against seventh-ranked Oklahoma (9-2, 8-0) still in title contention. But the Cowboys' only Big 12 championship was five years ago.
Oklahoma State took 10-1 records into Bedlam in 2011, 2013 and 2015.
Gundy truly believes the Cowboys are 10-1 again this season since officials admitted after their 30-27 loss to Central Michigan on Sept. 10 that the game-ending Hail Mary touchdown pass on an untimed play should have never happened.
''No one will ever convince me we didn't get the win,'' Gundy said again late Saturday.
Oklahoma coach Bob Stoops seems to agree with him.
''In my eyes they've only got one loss if you play by the rules,'' Stoops said. ''So a really good football team, playing well right now, like I like to think we are.''
Oklahoma, which is going for its 10th Big 12 title, won 56-28 at West Virginia late Saturday night to win its eighth game in a row since two non-conference losses.
The Cowboys and Sooners both have the Thanksgiving weekend off before the finale Dec. 3 in Norman. The winner is the Big 12 champ since the league no longer declares co-champions.
There is no debate about Oklahoma State's 35-24 loss at Baylor on Sept. 24, or how the Cowboys have pushed forward since those two setbacks in a three-game span.
''Everybody has that fire in their eyes,'' senior running back Chris Carson said. ''We forgot about it and got back to work ... and things have been picking up for us.''
Carson and Justice Hill combined for 302 of Oklahoma State's 334 yards rushing in the most lopsided home loss for TCU (5-5, 3-4) in coach Gary Patterson's 16 seasons. Hill finished with 155 yards on 16 carries, and Carson had 147 yards on 17 carries.
In 2010, when the Big 12 still had 12 teams and two divisions, Oklahoma State was also 10-1 for Bedlam. After the Cowboys lost 47-41, both finished 6-2 in the South Division and the Sooners, with the head-to-head tiebreaker, went to the last Big 12 title game and beat Nebraska.
Oklahoma State clinched the outright Big 12 title in 2011 with a 44-10 win over the Sooners - on Dec. 3, the same date at this at this year game. When the Cowboys lost 33-24 at home against Oklahoma in 2013, a week after beating Baylor, the Bears won the league by one game over Oklahoma State.
Last season, with quarterback Mason Rudolph dealing with a broken foot, the Cowboys lost 58-23 at home and Oklahoma claimed another conference title.
''I think being in it last year and then kind of having it slip through my fingers, not being able to play, I'm just really excited,'' Rudolph said.
''It's the first time we are able to host, basically, the Big 12 championship,'' Oklahoma quarterback Baker Mayfield said. ''We've been having a one-week-at-a-time mindset and we're taking care of business and we're right where we want to be right now.''
---
AP Sports Writer John Raby in Morgantown, West Virginia, contributed to this report.
---
More AP college football at www.collegefootball.ap.org and https://twitter.com/AP-Top25
---