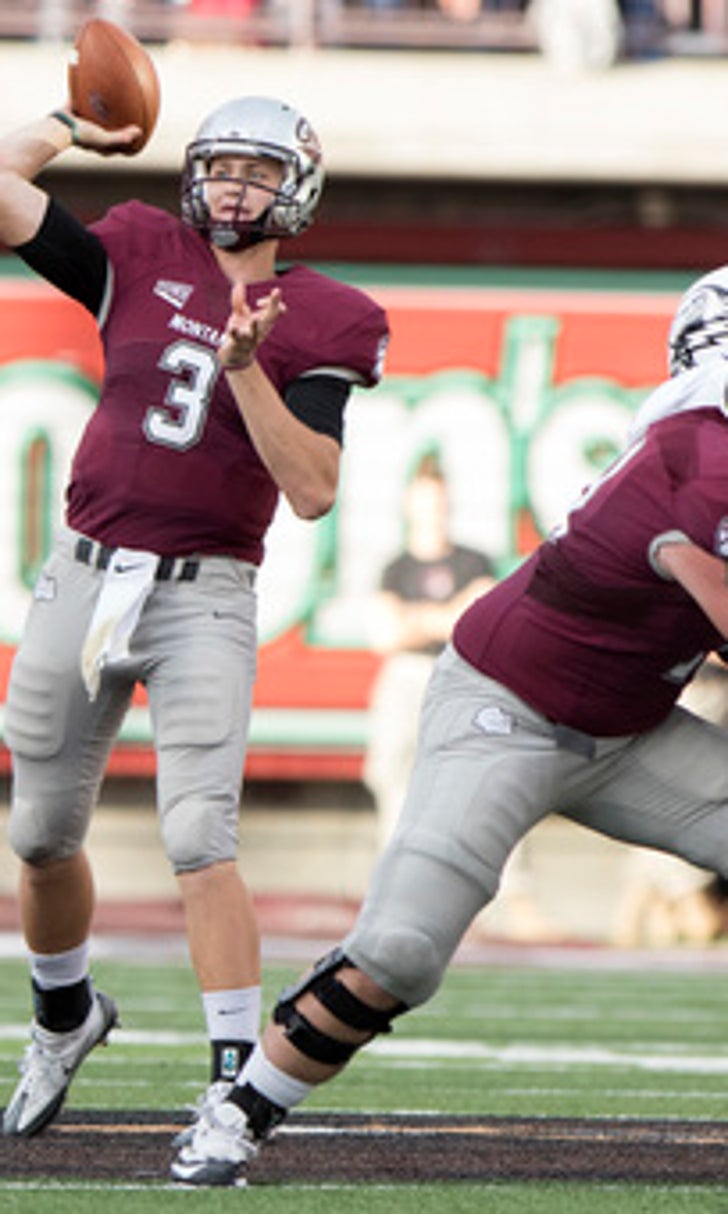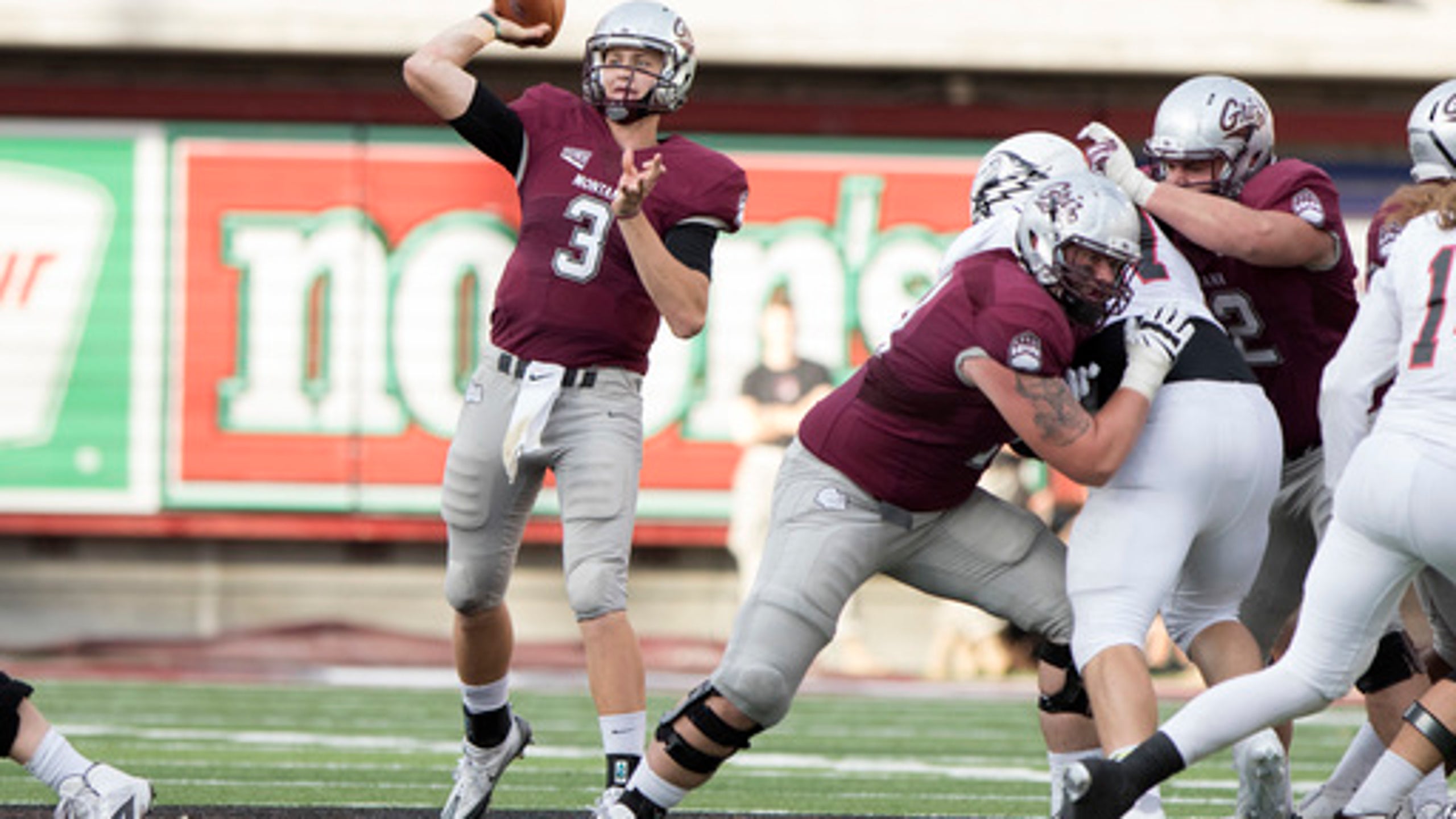 Montana QB Gustafson is on target
BY foxsports • October 14, 2016
(STATS) - Montana senior quarterback Brady Gustafson may be the most successful and maligned quarterback rolled into one.
He won a big game; can he win another? He threw those touchdowns, but did you see that turnover? Is he an NFL quarterback or isn't he?
Big Sky Conference power Montana has been to the FCS playoffs more than any other program, so the Griz's passionate fan base doesn't have much patience for a learning curve. For every two steps forward, Gustafson took one backward as a first-time starter last season, but he's getting locked in as a senior, leading the Griz to a 4-1 record and the No. 10 ranking in the STATS FCS Top 25 heading into Saturday's game versus Sacramento State.
He's thrown for 1,084 passing yards over the last three games, with a school-record 47 completions against Cal Poly.
It's getting noticed by everybody in Missoula. Most likely, that is.
"Brady's playing very well right now physically and mentally," second-year coach Bob Stitt said. "We continue to grow on a weekly basis. He's getting confidence in what's he doing, and he's continually adding to what he's checking to and getting us into. It was great to see him call some checks (against Mississippi Valley State last Saturday) that we hadn't called all year and had some success with it. We have a quarterback-driven offense, and when your quarterback's playing well, it's kind of fun."
Gustafson has completed nearly two-thirds of his pass attempts for 1,555 yards, a 311-yards-per-game average that ranks seventh nationally. He has thrown for 14 touchdowns with only four interceptions, but he's still turnover-plagued - a complaint about him - because he has fumbled the ball seven times and lost five of them.
With NFL teams now looking for the next Carson Wentz, Gustafson has Wentz size at 6-foot-7, 230 pounds. He makes good decisions and works the field for receivers.
That he beat Wentz and North Dakota State in his first career start with 434 passing yards and three touchdown passes may have raised expectations to an impossible level last season. He only played in seven games because of a leg injury, but returned to win a playoff game against South Dakota State.
This season, he's been more comfortable running Stitt's fast-paced offense.
"We just feel like if we don't turn the ball over on offense," Stitt said, "we're going to be tough to beat."
---