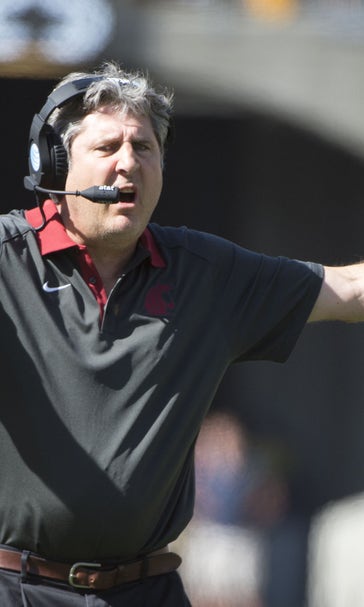 Mike Leach: Arizona State should be investigated for sign stealing
November 2, 2015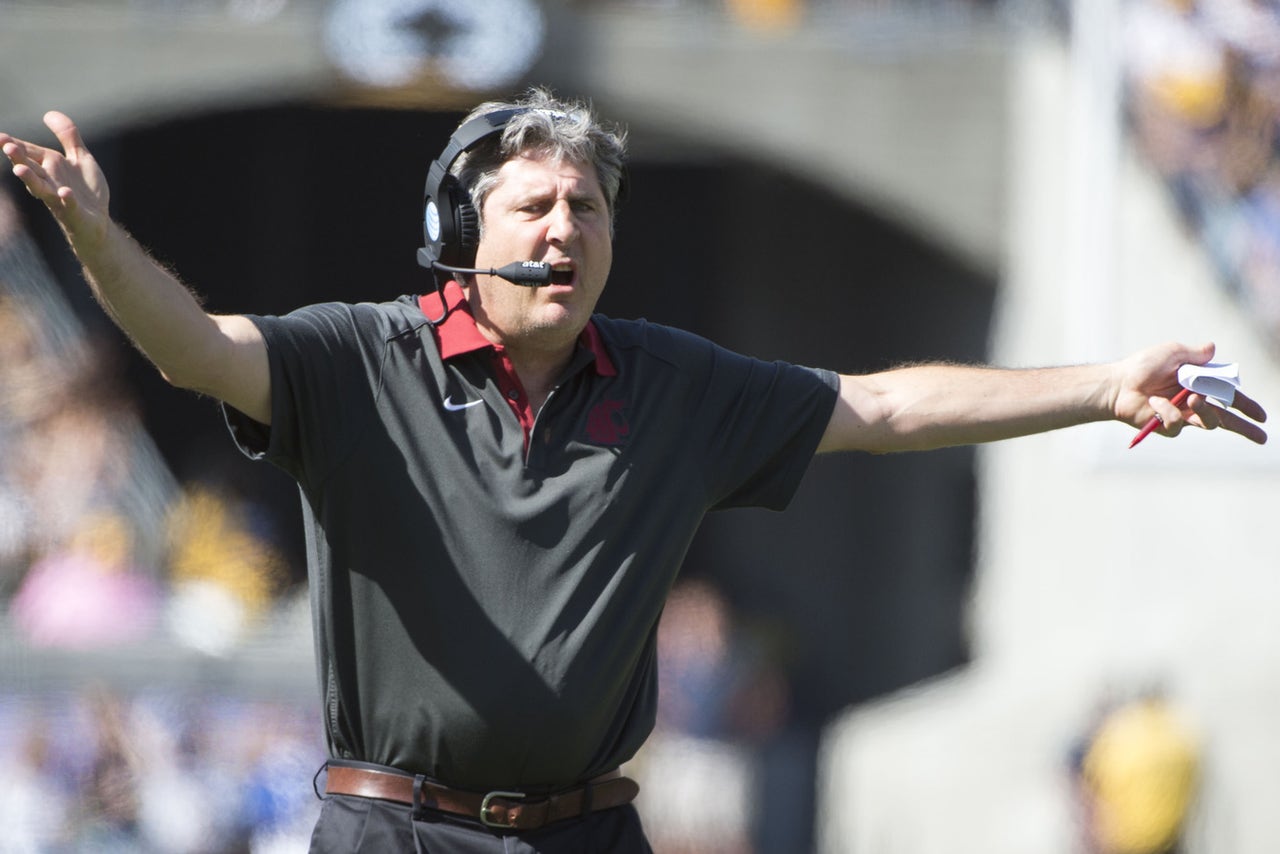 By Larry Brown
Two straight teams that have faced Arizona State accused the Sun Devils of stealing signals, and Mike Leach thinks it's time for someone to take a closer look at the Pac-12 South program.
Leach, whose Washington State Cougars host Arizona State on Saturday, said on Monday that he wants ASU investigated.
"I mean, you've got two straight schools with concerns over it, back-to-back, and they have a reputation for it that extends beyond that,'' Leach said Monday via The Spokesman-Review. "The conference probably ought to investigate them and see what they're doing, make sure nothing is illegal."
Oregon beat ASU in triple-overtime on Thursday night and went to great lengths to conceal their signs. They had several people hold up large curtain-like white sheets to prevent the Sun Devils from seeing what they were doing (photo here).
"From the intel we got, I've never heard of a team going to the lengths they go to to try to get the signals," Oregon offensive coordinator Scott Frost said Monday via The Oregonian. "But hopefully we combatted it well."
Prior to Oregon, Utah, which beat the Sun Devils 34-18, said they had strong beliefs that Arizona State stole their signs.
When met with Oregon's accusations, ASU head coach Todd Graham said that one could predict an opposing team's plays.
"There have been plays this year where we've had (the tendencies of) offensive linemen tell us run (or) pass,'' Graham said on his radio show via AZ Central. "We have had different things that we always look at. … If we had (Oregon's) signals, we sure didn't do very good or we would've won the game."
There are no rules against sign stealing in college football, and it is readily accepted that teams try to decipher the signs of others. However, there is a rule that explicitly states no audio or video recordings are allowed to be used in sign-stealing efforts.
Our advice to Graham is to get with Bill Belichick about how to defend your team against all kinds of accusations. And also get in good with Chris Simms so he can give you an awesome defense like he did with the Pats.
More from Larry Brown Sports:
---
---