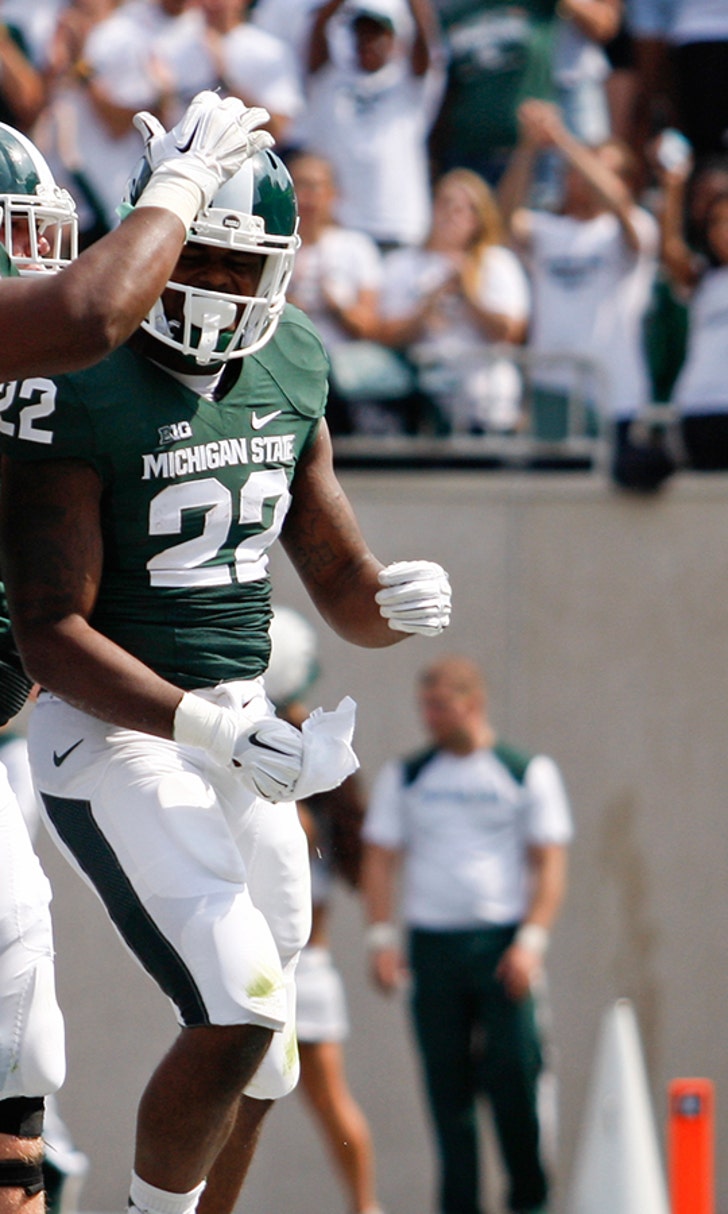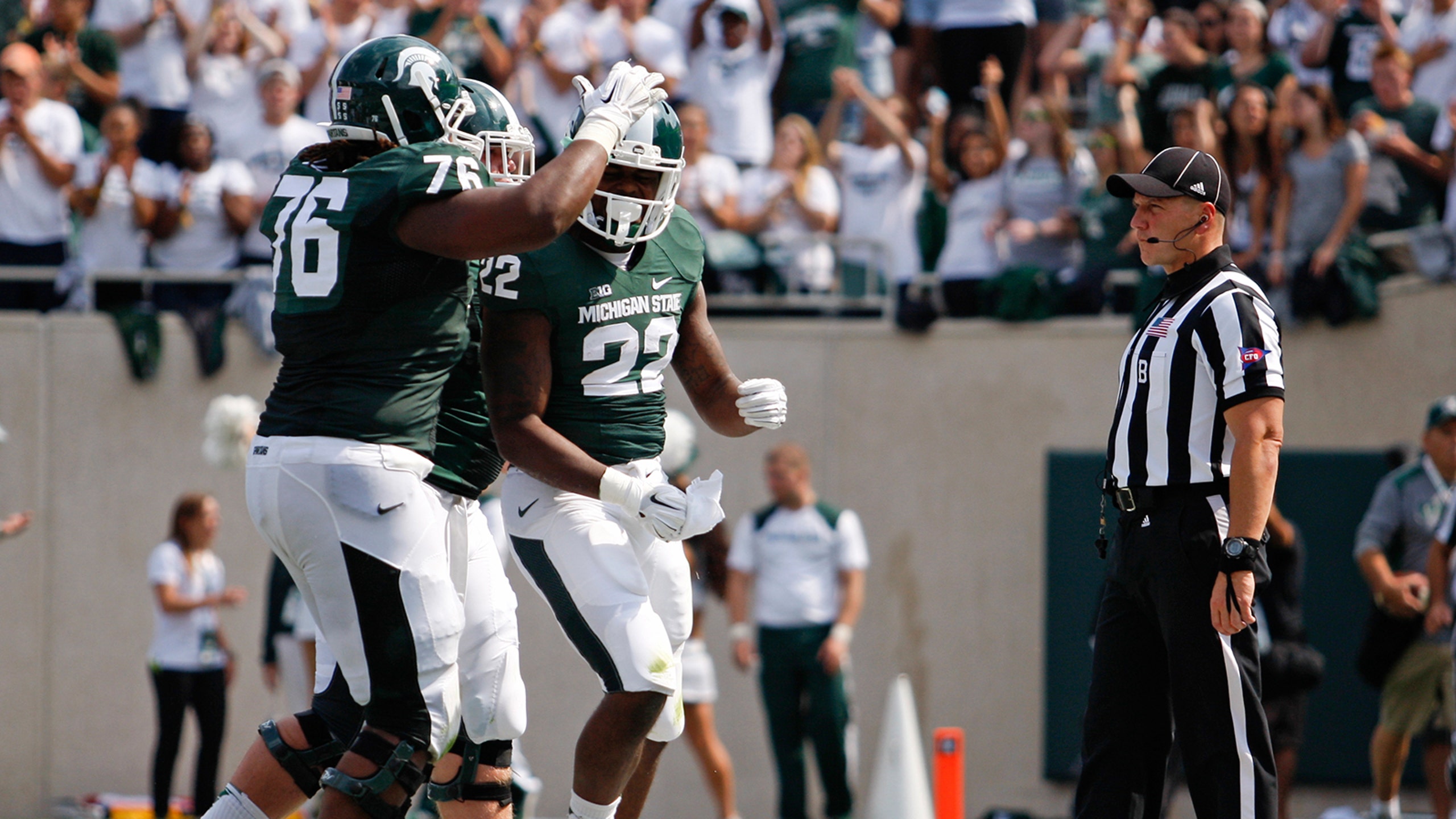 Michigan State sets return date for suspended running back
BY foxsports • July 28, 2015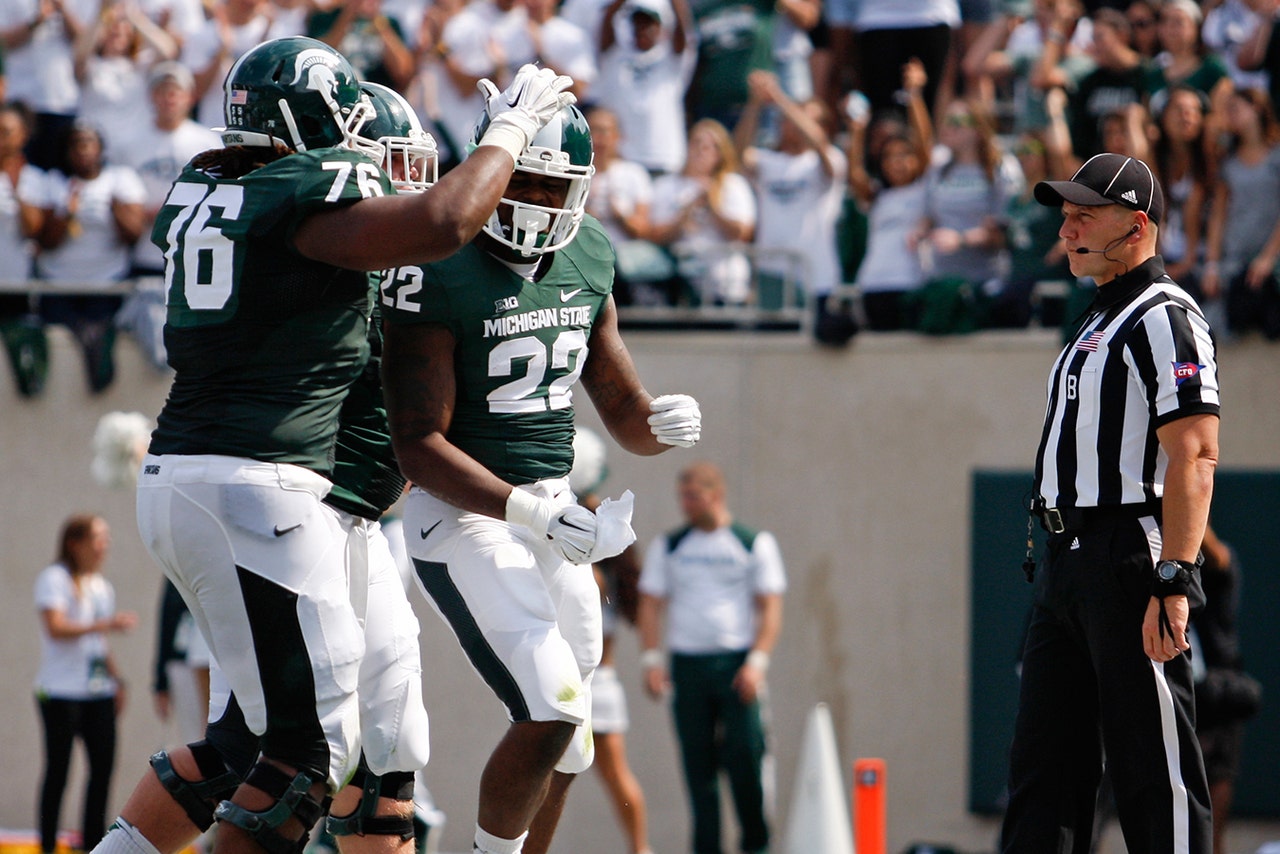 Michigan State announced Monday running back Delton Williams will be allowed to return to rejoin the Spartans football team August 14. That is one week after MSU begins preseason camp. 
Williams, a 6-foot-1, 228-pound sophomore from Erie, Pa., is Michigan State's leading returning rusher this season. He was third on the team with 316 rushing yards last season but has been in limbo with the team since he reportedly displayed a firearm during a road-rage incident in March. 
While his legal charges were dropped, he still had to face discipline from the university for violating an ordinance against possessing a firearm on campus. 
In a statement from the university, Williams offered an apology to "the entire Spartan family" for casting a negative light on the football team and the school. 
"My return isn't just about playing football because I know it isn't forever," Williams said. "God willing, I might get the opportunity to play in the NFL, but I already have 64 credits and I'm on pace to graduate. As some say, NFL means 'not for long.' My degree is my primary plan, not my back-up plan. 
"I never intended to put anyone in harm's way, and I never believed the situation would get out of hand. I've learned from my mistake, and I won't put myself in that type of situation again. I see things much differently now and know that I must think before I act. As a result of my decision, manhood has been thrust upon me. I've grown up a lot over the last four months. That decision could have ruined all of my dreams. This situation has certainly brought me closer to God."
Head coach Mark Dantonio said via the university announcement Williams was "provided with various options" and chose to remain in East Lansing after dealing with consequences from the university and the football program in addition to the the court. 
"I look forward to rejoining my teammates and working toward a common goal," Williams said. "I can't wait to get into the locker room and on to the practice field with my teammates and coaches. I'm truly blessed to be a Michigan State Spartan. At the end of the day, I care about my immediate family and my MSU family – that's what matters most." 
Williams gives MSU perhaps a fourth option at running back, where Jeremy Langford and Nick Hill were atop the depth chart last season but have graduated. 
Madre London and Gerald Holmes both enjoyed productive springs while incoming freshman L.J. Scott is also expected to compete for playing time. 
---
---