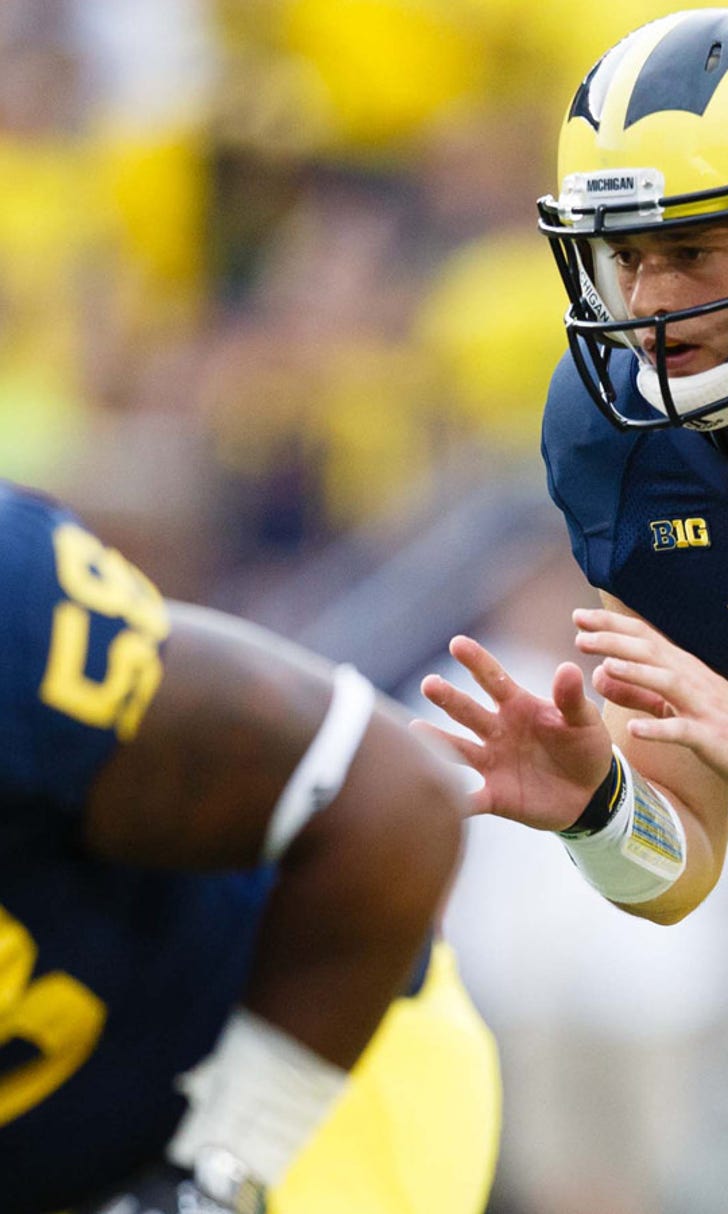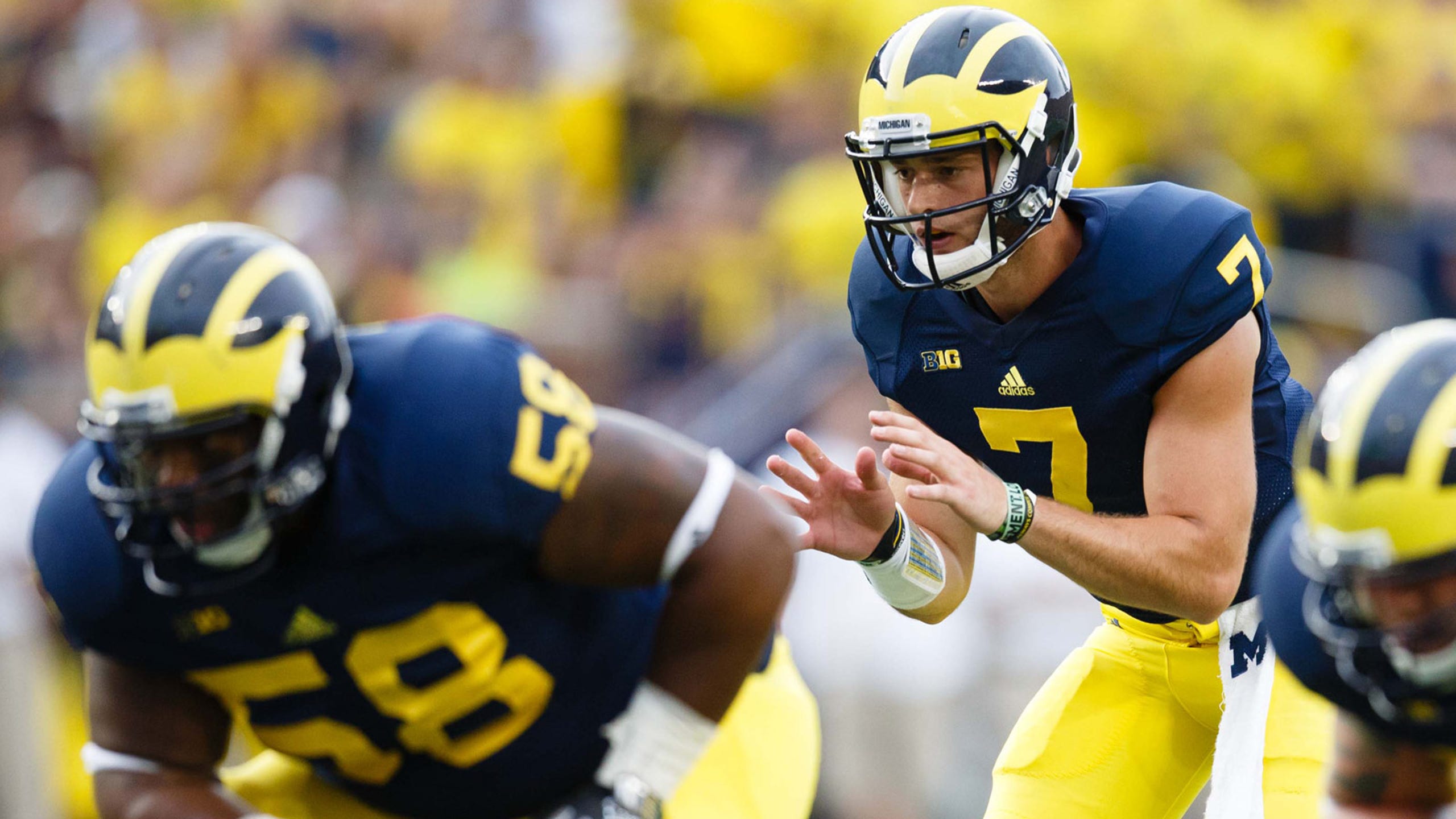 Michigan quarterback derby has no timetable
BY foxsports • June 12, 2015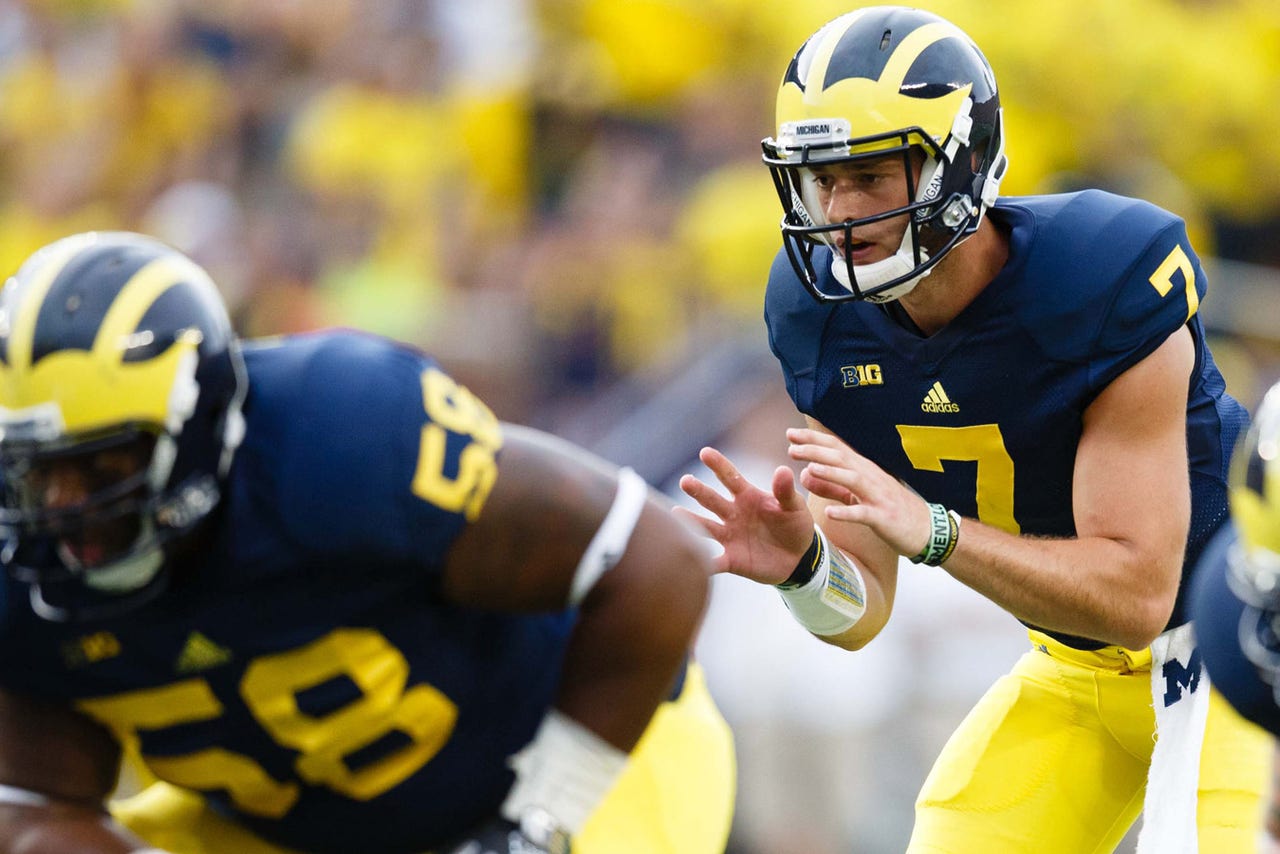 When will Jim Harbaugh pick his first starting quarterback as head coach at Michigan? 
He hasn't decided yet -- and if he is feeling the need to cut down his field of five choices sooner than later, he gave no indication while talking to reporters in the Detroit area after the Sound Mind Sound Body camp Friday. 
"We're gonna roll the balls out there and let them compete for it and the best guy will win. Just like it's always been since the inception of football, back when they started having leather helmets and jersey numbers on the back of uniforms and the best player wins the job," Harbaugh said. "No politics, not favoritism, no bullcrap, just whoever goes out and plays the best." 
The field is wide and diverse. 
Jake Rudock, a senior graduate transfer from Iowa, has the most game experience, but he just arrived in Ann Arbor recently. 
Shane Morris was a five-star recruit three years ago and is blessed with a rocket arm, but he has not shown much in limited game time so far. 
As the Hawkeyes' starter for most of the last two seasons, Rudock displayed the ability to manage a game, but he doesn't have the raw talent Morris possesses. 
Those two will compete along with redshirt freshman Wilton Speight (who was injured during spring ball) and true freshmen Alex Malzone (who enrolled in January) and Zach Gentry (who arrives this summer). 
Harbaugh, a former Michigan quarterback himself and someone viewed as something of a QB guru, sounded Friday like someone who believes the situation will work itself out sooner or later. 
"That's the thing about every college program: Somebody will emerge over the summer," he said. "It could be two guys or it could just be one, somebody who makes a significant jump over the summer. Because quarterbacks are allowed to work at the game by themselves. They could go practice football without even a receiver or a center or anybody else. It's a position like a kicker. Like shooting free throws. Throwing at a tree or through a tire. We will be excited to see who that is."
(H/T RyanGinnBSB)
---