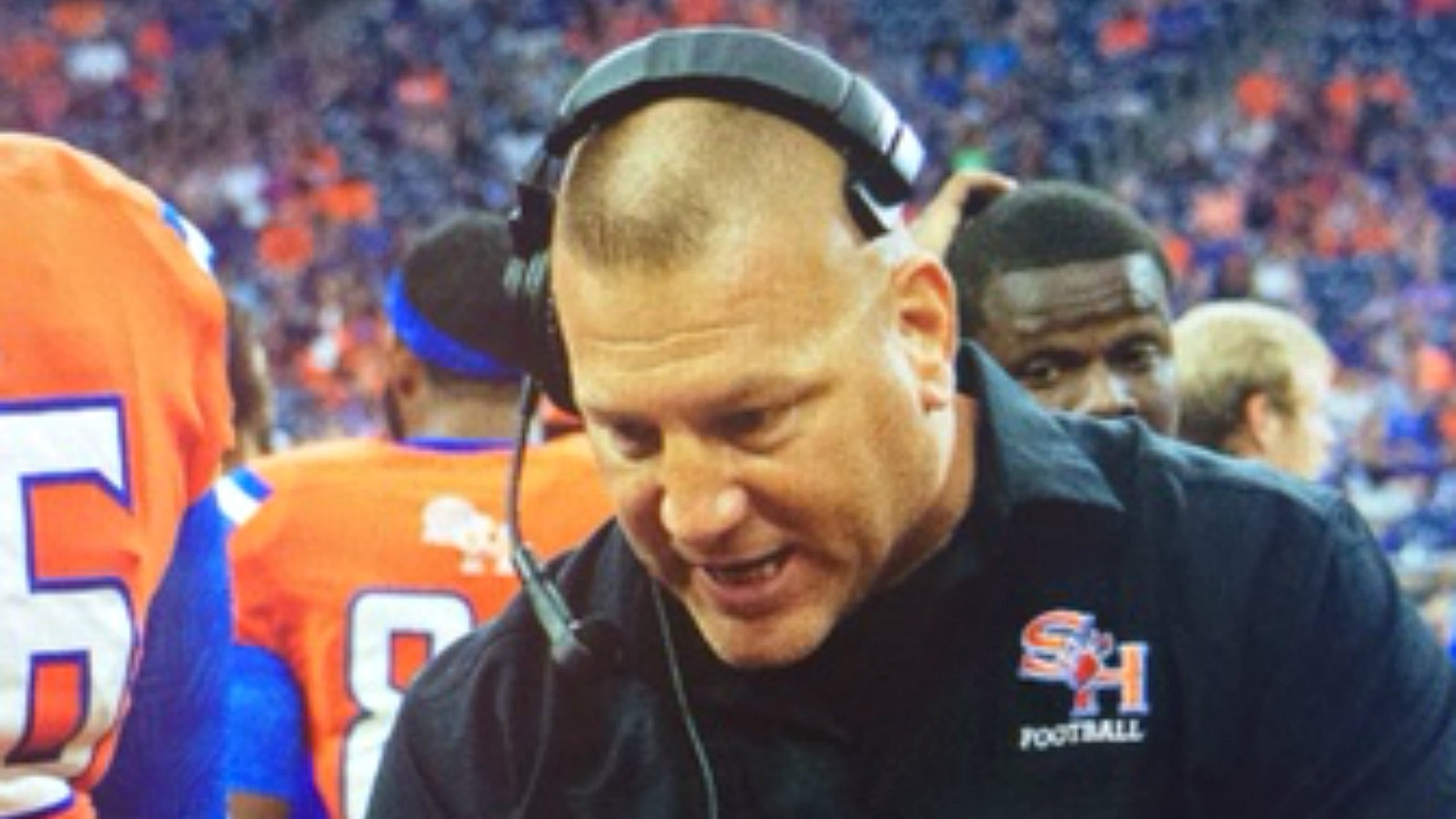 Meet Phil Longo, the coach behind college football's most prolific offense
BY Bruce Feldman • November 15, 2016
HUNTSVILLE, Texas -- The road to becoming the most prolific offense in Division I football began in an old Toyota 4Runner. The journey started in Parsippany, New Jersey, and kicked into high gear some 700 miles down I-64 W.
The branches of the Air-Raid offensive tree have stretched throughout the Big 12 and into the Pac-12, but it's the one tearing up FCS football in Huntsville, Texas, that is the most intriguing going right now -- the one that leads all of FCS in, among other categories, yards per play (7.79); total yards (592); and touchdowns (60), which is almost 10 more than any FBS team has. And unlike most Air-Raid attacks, this one isn't just tearing defenses up with the passing game, but also on the ground as well.
Sam Houston State, 8-0 and the No. 1 team in FCS football, is third in passing and 21st in rushing.
The architect of the offense is 48-year-old Phil Longo, a former quarterback/running back at DIII Rowan University in New Jersey. "I didn't start (my coaching career) as a Division I GA (graduate assistant). I didn't play at the FBS level," said Longo. "I went to Division III, coached in high school and grinded it and worked my way up."
Two decades earlier, Longo was a high school coach in Jersey searching for an offensive identity. He'd find it in SEC country when he drove 11 hours to hear then-Kentucky offensive coordinator Mike Leach speak. Longo figured he'd introduce himself and try to pick Leach's brain more at the end of the coach's clinic talk. Problem was about three dozen other coaches had a similar idea.
"I was the last one to leave the room," Longo said. "But it was a great trip. I came back very enlightened."
Longo now visits Leach almost yearly and also visits with Kliff Kingsbury. Longo met the Texas Tech head coach back when Kingsbury was the Red Raiders' star QB sitting in the quarterbacks room while the Jersey native was spending a couple of days with Leach in Lubbock. "Every time I go to Mike -- even if I don't bring back something specific -- I come back with a better coaching point or a little wrinkle or just looking at things from his viewpoint, which is really creative," said Longo, who has watched every play Leach has run since his days at Kentucky. "It's been incredibly beneficial.
"Kliff's foundation is what Mike does, and then he's gone another step with it. He emphasizes the running game a little more. He's incredibly creative. He's a huge outside-the-box thinker. My perception is that he doesn't care what the norm is -- if it will work he will run it."
Longo's version of the Air-Raid has evolved over the past 15 years or so during his stints at DIII William Patterson University, where his offense set 33 school records; as head coach of FCS LaSalle, where his team ranked second in the FCS in total offense and established 19 school records; as OC at Minnesota-Duluth, where he mentored future Harlon Hill QB candidate, Ted Schlafke; in addition to his most recent stops at Slippery Rock and Southern Illinois, where his offenses also set school records. In 2014, he joined his old coach from Rowan, K.C. Keeler, at Sam Houston, where the Bearkats have amassed staggering numbers. In 2015, their 7,975 yards was a Southland Conference season record and ranked third all-time in NCAA Division I FCS history.
Longo's system has some tweaks from Leach's Air-Raid and other offenses. He makes a point of putting less on his QBs. Instead of having his quarterback put the running back in the right spot, call out the protection, ID the front and the coverage and manage "a list of like seven things," Longo explained, he wanted to take more off his triggerman's plate.
"The guy that is the most important is the one I was asking to do too much," he said. "I just want him to execute the play. Our quarterback gets the signal, IDs the coverage and takes the snap. We delegate all the QB's duties out to everybody else."
At Sam Houston State, receivers are taught all the coverages. How they run "4 Verticals" varies depending on the coverage they face on that given play. "QBs never 'read' defenders," Longo said.
His QB is Jeremiah Briscoe, a 6-foot-3, 220-pound junior who played at UAB till that program went under. Briscoe committed to SHSU before getting a call from Florida's staff to see if he was interested in transferring there, but said he wasn't going to go back on his word to the Bearkats. SHSU is happy about that. This season, Briscoe has thrown 34 TDs against just five INTs and is completing 69 percent of his passes. When I visited SHSU in August, Briscoe told me how much he loves this system and how much easier it is for a quarterback.
In this system, the QB goes from first look to second look to third look. "We don't even call them reads," Longo said. A QB "reading" to see a linebacker's hips or shoulders or his movement in regards to a nearby wideout and slot receiver usually dictates the quarterback assessing—and projecting—what will be the most difficult situation and throwing the opposite. "We don't do that. I think that adds another step. It's about trusting our receivers to attack the space and get in the right place.
"We ask our receivers to run their route based on how the defenders in their area of the field are reacting. For instance, a Hook route's going to look different vs. Cover 3 than it would vs. Cover 4 or vs. Cover 6."
Longo's plays are more like an "initial mapping." His offense can run, say, 4 Verticals or "95" (an Air-Raid staple) 10 times in a game and it can look like six different things depending on what the receivers are seeing.
"I'm not going to try and guess (what defenses might do when I call the play)," Longo says. "We want to teach them how to react."
Like Leach, Longo doesn't have a big, ever-expanding list of plays. There are only 26 plays in the Bearkats' offense. Longo used to have over 100 and he wanted to run it all, but "you just can't coach and excel at that many things."
The hunch here is that if Sam Houston State keeps piling up the wins -- and the big numbers -- the old DIII guy from Jersey is going to end up in FBS football very soon.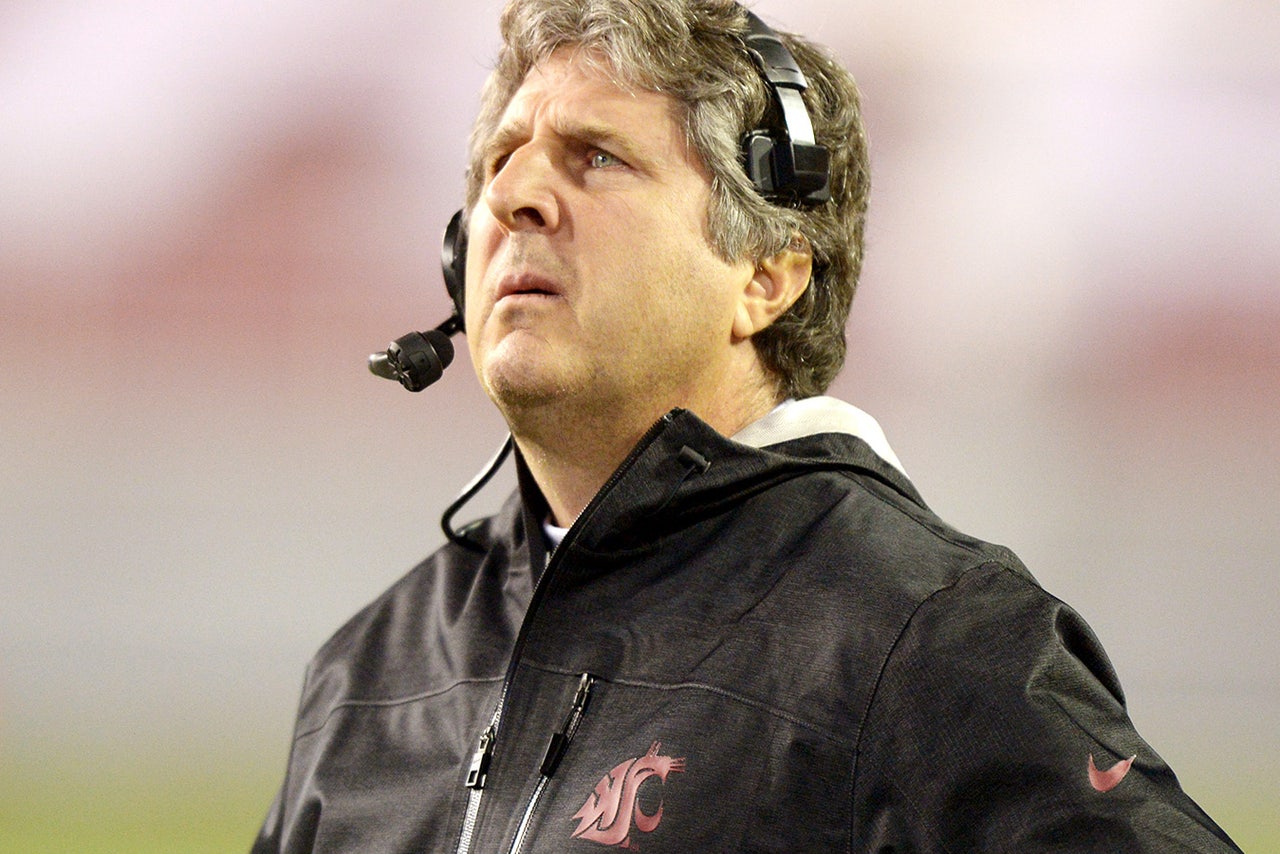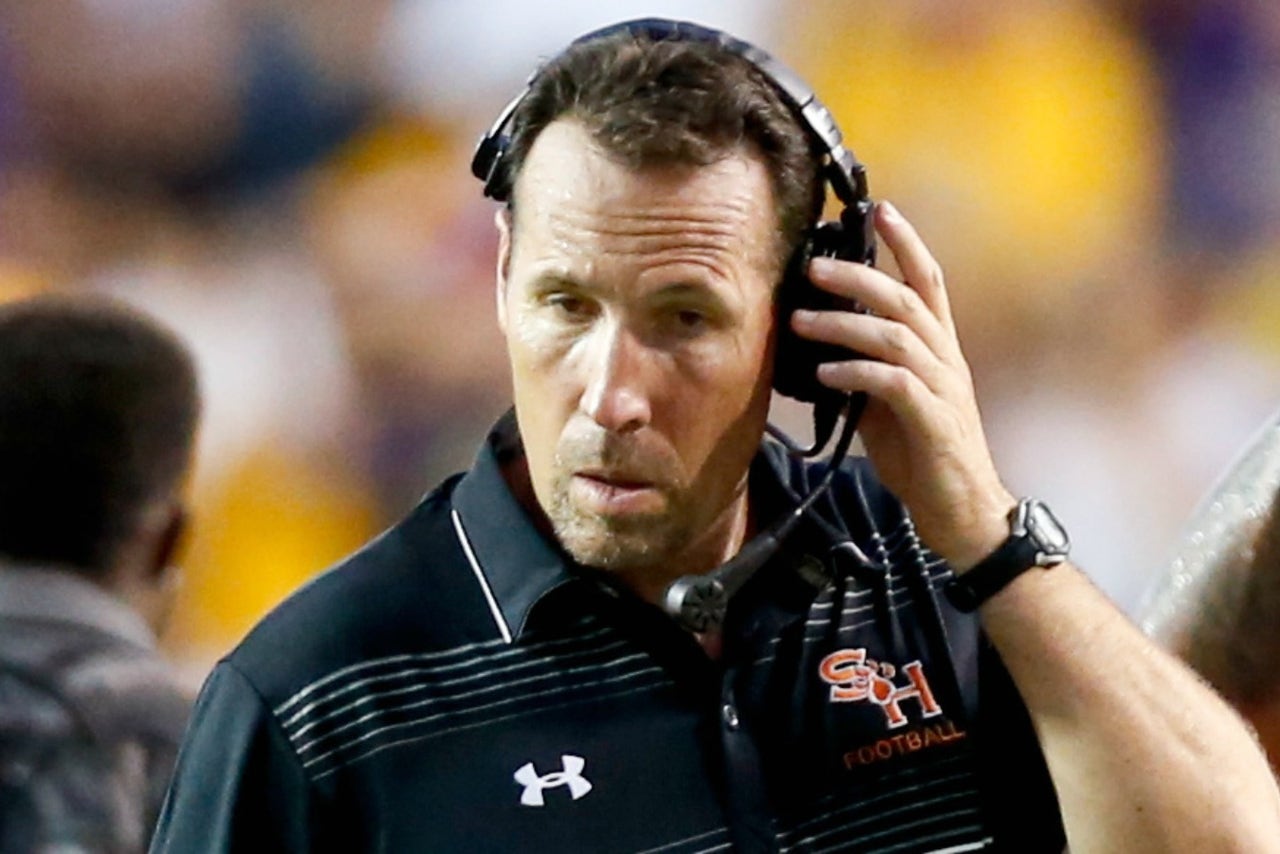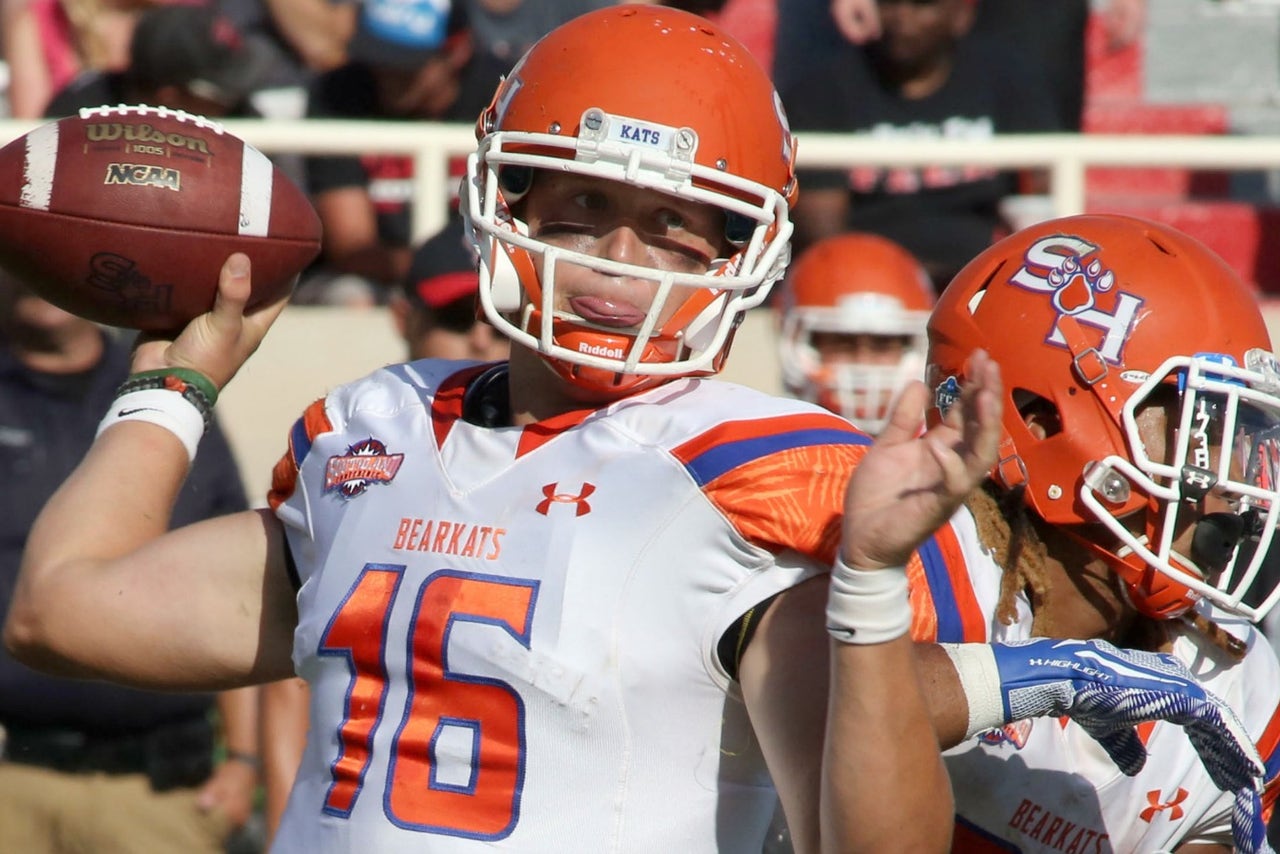 ---