Youngstown State Penguins
Youngstown State Penguins
McCaster rushes for 3 scores in Youngtown State's 31-10 win
Published
Nov. 10, 2018 3:46 p.m. ET
YOUNGSTOWN, Ohio (AP) — Tevin McCaster rushed for three touchdowns and Youngstown State defeated Northern Iowa 31-10 on Saturday.
McCaster had 136 yards on 33 carries and became the 10th player in Penguins history to reach 2,700-career rushing yards.
Youngstown quarterback Montgomery VanGorder connected with Darius Shackleford for a 62-yard touchdown on an out route for the game's first points before McCaster scored the first of his touchdowns from 5 yards out for a 14-0 lead. That TD came on the first play after Shererif Bynum recovered a UNI fumble created by a strip by Ma'lik Richmond.
McCaster scored two more touchdowns in the third quarter, a 29-yarder following a 52-yard pass from VanGorder to Miles Joiner, and a 1-yard score that capped a 12-play drive.
The Penguins (4-6, 3-4 Missouri Valley) snapped a two-game losing streak by beating a Panthers (5-5, 4-3) team ranked No. 24 in the FCS coaches' poll.
The game was halted for several minutes in the fourth qurater after UNI tight end Briley Moore was injured while blocking on a kickoff return. The stadium fell silent and both teams kneeled on the field as Moore was attended to. As he was taken off the field on a stretcher, he raised a fist to the crowd.
---
YOUNGSTOWN STATE PENGUINS trending
---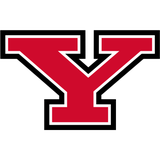 Get more from Youngstown State Penguins
Follow your favorites to get information about games, news and more
---
YOUNGSTOWN STATE PENGUINS trending