Mailbag: What does the Raiders' move to Las Vegas mean for college football?
BY Stewart Mandel • March 29, 2017
While most of the country, understandably, focused on the NFL implications of Monday's Raiders-to-Las Vegas news, I immediately had one thought and one thought only.

What does this do for the Las Vegas Bowl??

Apparently I was not alone.

How long before the new Raiders stadium gets the College Football Championship game and the Final Four?  Will Las Vegas muscle another site out of those rotations?

— Vomo, West Des Moines, IA

How can BYU leverage the new Raiders Stadium to their benefit? What does this do to the Las Vegas Bowl?

— Paul, Salt Lake City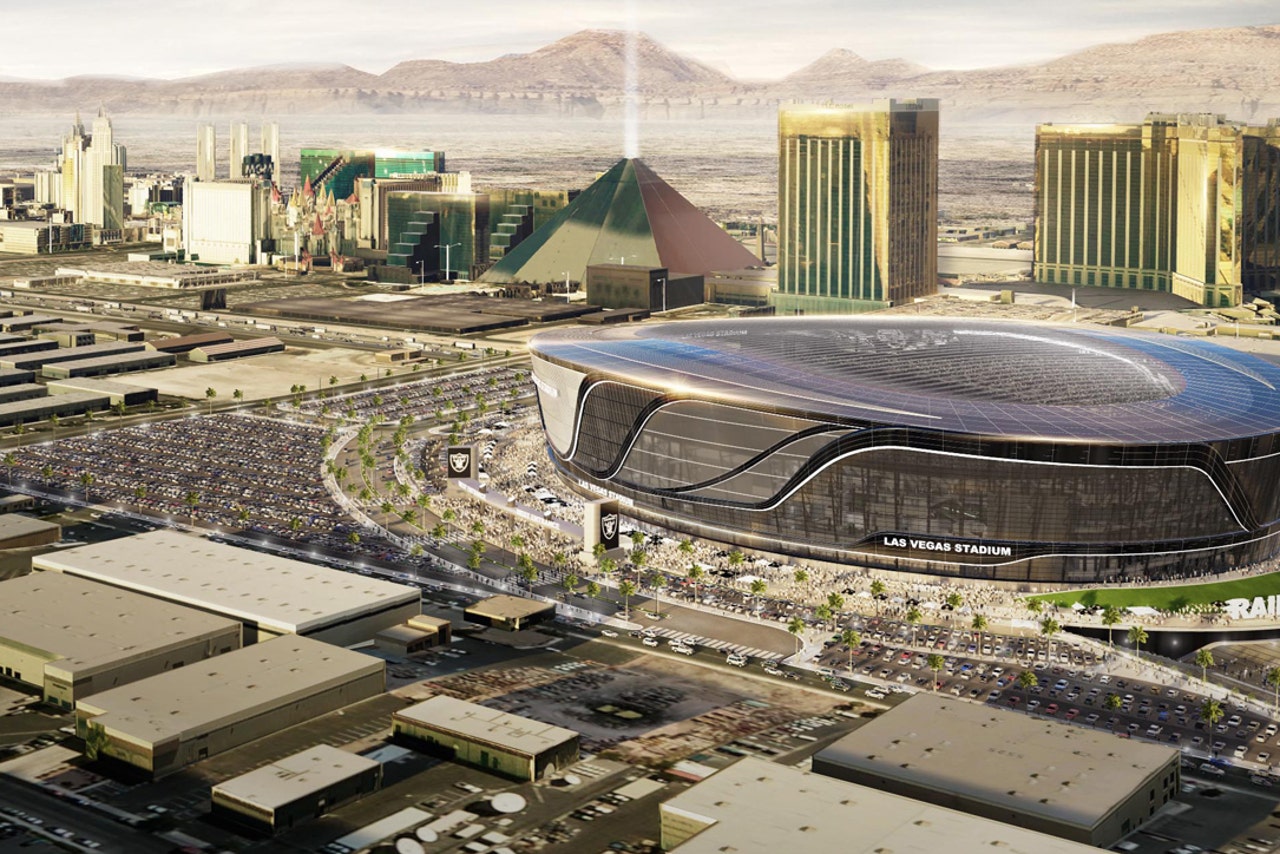 The renderings for the new Vegas stadium look spectacular, though it won't be ready until 2020. Once completed, the capacity will reportedly be 65,000 — which just so happens to be the minimum necessary to bid on a CFP championship game. (The Final Four's is 60,000.) So I assume the city is fully planning to bid on big events like that.

But I don't think it's a given the playoff folks would bite. Sports gambling is still very much a taboo topic with college commissioners, who might be less inclined than Roger Goodell to take on the paradoxical stance of admonishing gambling while simultaneously holding their biggest event of the year in the nation's gambling capital. That goes double for the NCAA, which recently suspended five Richmond baseball players for participating in fantasy football. In fact, the NCAA currently has a formal policy prohibiting it from hosting its championships in Vegas.

But it's not like college athletics currently shuns Vegas by any means. The Pac-12, Mountain West, WCC and WAC all hold their conference basketball tournaments there. There's an early-season Las Vegas Invitational. And I fully expect to see an influx of football events at the new stadium. The Pac-12 will need about 15 seconds of convincing to move its championship game there from Santa Clara (where it currently goes half empty), and I could see the city hosting an early-season neutral site game. Fans of teams across the country would flock there.

In fact, the BYU and the Pac-12 could be the big winners here. Any such game would likely anchor itself around a Western participant. Furthermore, if the Vegas Bowl moves there it should enjoy a considerable revenue bump that might allow it to move up conferences' pecking orders. It would certainly make more sense for the Pac-12's best non-New Year's Six bowl to be in Vegas than San Antonio.

So there are a lot of possibilities. And I'm not necessarily ruling out a playoff game there. Worth noting: The next championship game up for bid just happens to be for the 2020 season.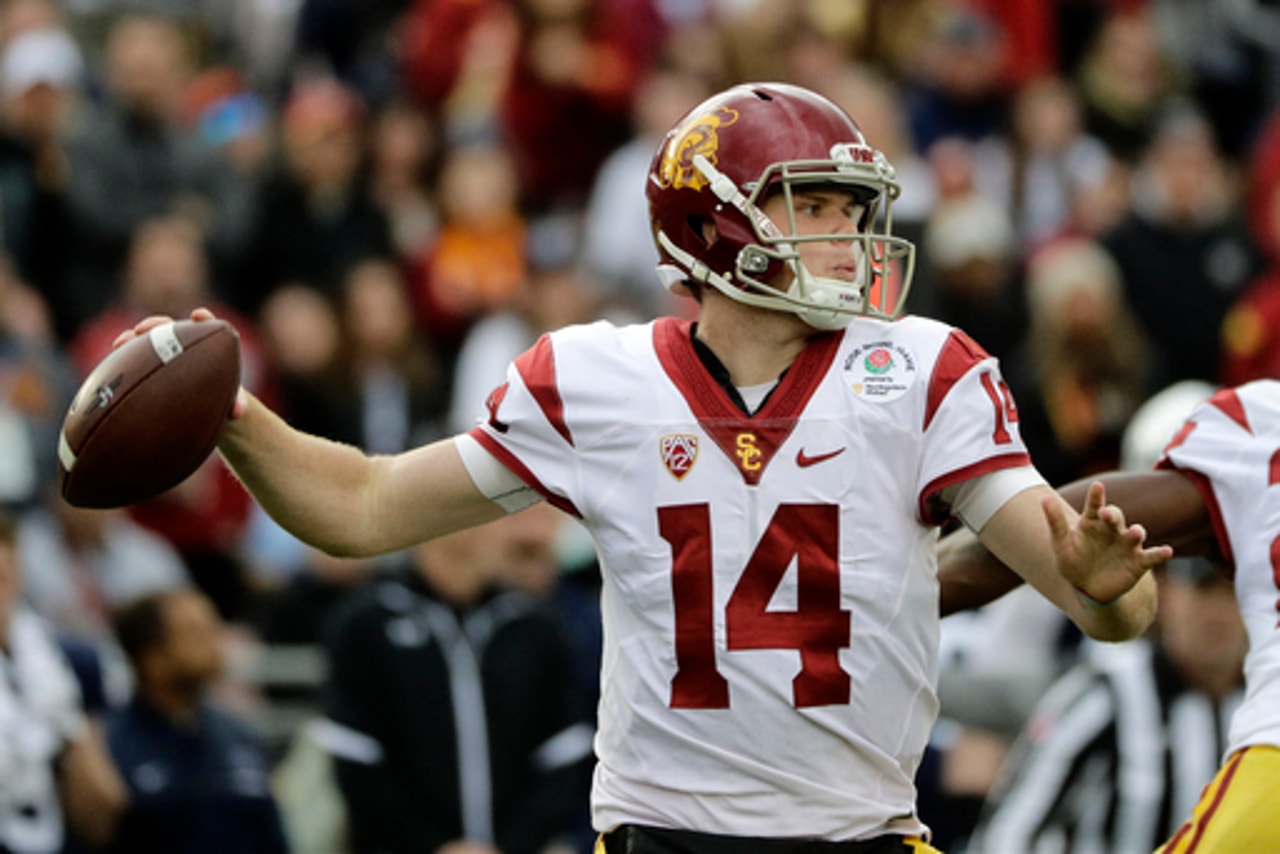 Stewart: Which team(s) do you think are getting the most undeserved hype ahead of the 2017 season, and which team(s) do you think are flying under the radar?

— Brian, Buford, Ga.

The hype train for USC, while inevitable given the strong finish to last season and that it's USC, seems a bit much with the legitimate questions surrounding Clay Helton's team. Breakout QB Sam Darnold can cover up a lot of warts, as can some familiar faces on defense like LBs Cameron Smith and Porter Gustin and CB Iman Marshall. But the Trojans must replace two stalwart offensive tackles in Zach Banner and Chad Wheeler, will be very young at receiver and will assuredly miss star Adoree' Jackson's impact on special teams in particular.

I feel like 95 percent of college football is flying under the radar in April, but Stanford probably falls into that category. The Cardinal very quietly won 10 games last year, and many will likely write them off due to the departures of two particularly big names, RB Christian McCaffrey and DE Solomon Thomas. But David Shaw's best teams have boasted a dominant offensive line, and this one has that potential what with four returning starters plus the arrival of five-star recruits Foster Sarell and Walker Little.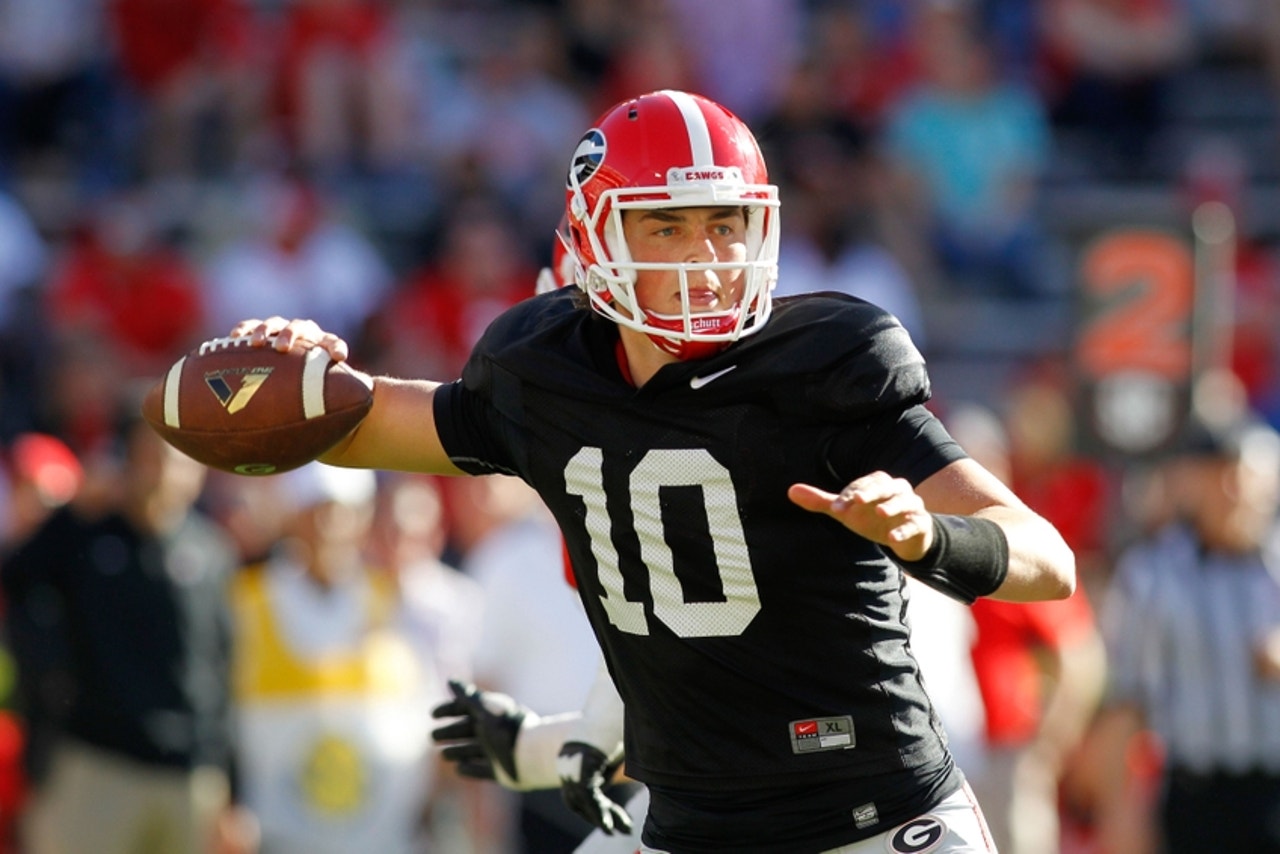 Does Jake Fromm have any chance to beat out Jacob Eason at UGA or are some SEC blogs trying to sensationalize something that isn't there?

— Nicholas

Uh oh. Are those pot-stirring SEC bloggers at it again?

All we really have to go by right now is Kirby Smart's word, and he's been pumping up his heralded quarterback signee throughout the spring so far. He told a booster club this week he does not expect Fromm to redshirt. "We want him to play. We need him to play," DawgNation reported. And Smart told Paul Finebaum that the incumbent Eason "has a little competition" going with Fromm and realizes, "Hey, this kid is coming up on my tail pretty quick."

But you always have to consider a coach's motivation when making those kinds of comments. While Fromm may well be off to a great start, Smart may be trying to light a fire under Eason. Of course he wants the sophomore to continue to compete like his starting job depends on it. He may also be echoing what he presumably told Fromm throughout the recruiting process — that he'll be given the opportunity to compete for the job. A blue chip quarterback doesn't sign with the intent of redshirting.

Without having seen either of them practice, all I can tell you is it's hardly preposterous to think Fromm could steal Eason's job. While it's a testament to Eason's talent that he could start in the SEC as a true freshman, he did not exactly dominate, ranking 90th nationally in pass efficiency. And while he was hailed as the second coming during the 2016 recruiting cycle, if you've followed this long enough you know there's not usually a world of difference between a five-star and a four-star quarterback recruit.

I would still be surprised if Eason isn't starting Week 1 against Appalachian State if for no other reason than the considerable experience he's already accrued. But don't rule out Fromm. If he's as good as advertised, it's hard to imagine he'll sit on the bench for the next two years.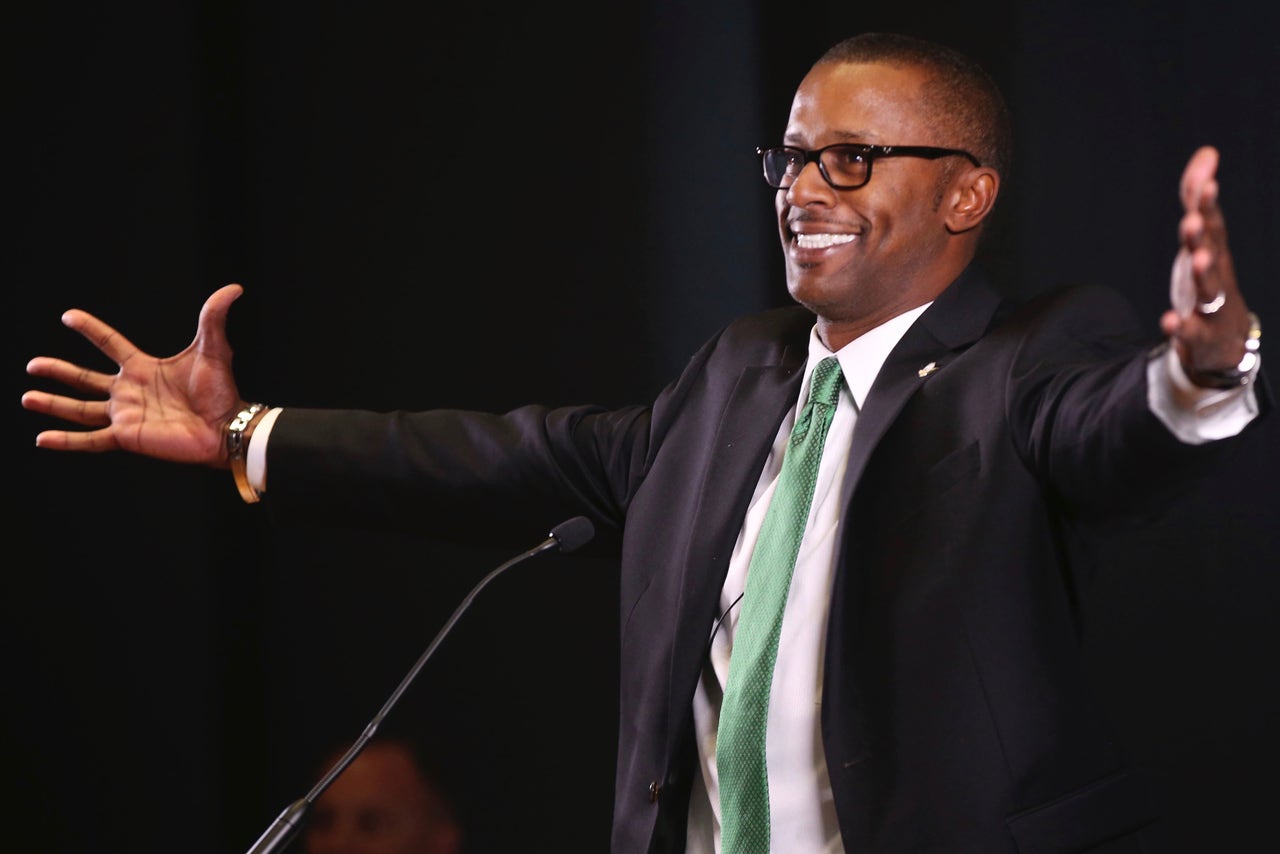 Stewart: Good to have the Mailbag back. I was wondering, which first-year Power 5 coach has a better chance of restoring their new program, Matt Rhule at Baylor or Willie Taggart at Oregon?

—  CJ, Portsmouth, N.H.

I've got to say Taggart. And I'm not saying that's because Taggart is a better coach than Rhule. I believe Rhule is an exceptional coach who could thrive at many places. But boy, does he have his work cut out.

The two inherited much different circumstances. Rhule has to dig out from under a stigmatic scandal that is still pumping out headlines on a semi-regular basis. He has to deal with the aftermath of Art Briles' decimated 2016 recruiting class and Rhule's admirable but mostly lightly regarded 11th-hour 2017 class, either or both of which could come back to bite the program down the road.

Taggart just has to get better players than Oregon has now, which seems like a modest challenge by comparison.

But it's also important to remember this context: Oregon has been a nationally relevant program for two decades. While it may never replicate the level of dominance it achieved from 2009-14 (four Pac-12 titles, two national championship appearances), the Ducks went to a Rose Bowl in 1994 and finished No. 2 in the country in 2001. There's no reason Oregon can't go back to being a regular Pac-12 contender.

In Baylor's case, however, Briles' remarkable run was relatively short (peaking from 2011-15) and unprecedented. The Bears were the Big 12's worst program for 15 years before that. While I don't think Baylor will return to those dregs — the school has invested considerably in the program, and the Big 12 is not as strong as it used to be — there's much less evidence to suggest it can make 11-win seasons a regular occurrence.

Now, none of what I just wrote may play out that way this coming season. Baylor's roster is not nearly as bad as its 7-6 record last year might indicate. Much of the Bears' struggles were the product of playing for an interim head coach and a lame-duck staff. Oregon, on the other hand, was a just plain bad 4-8 team last year, and Taggart has some rebuilding to do before he can win big.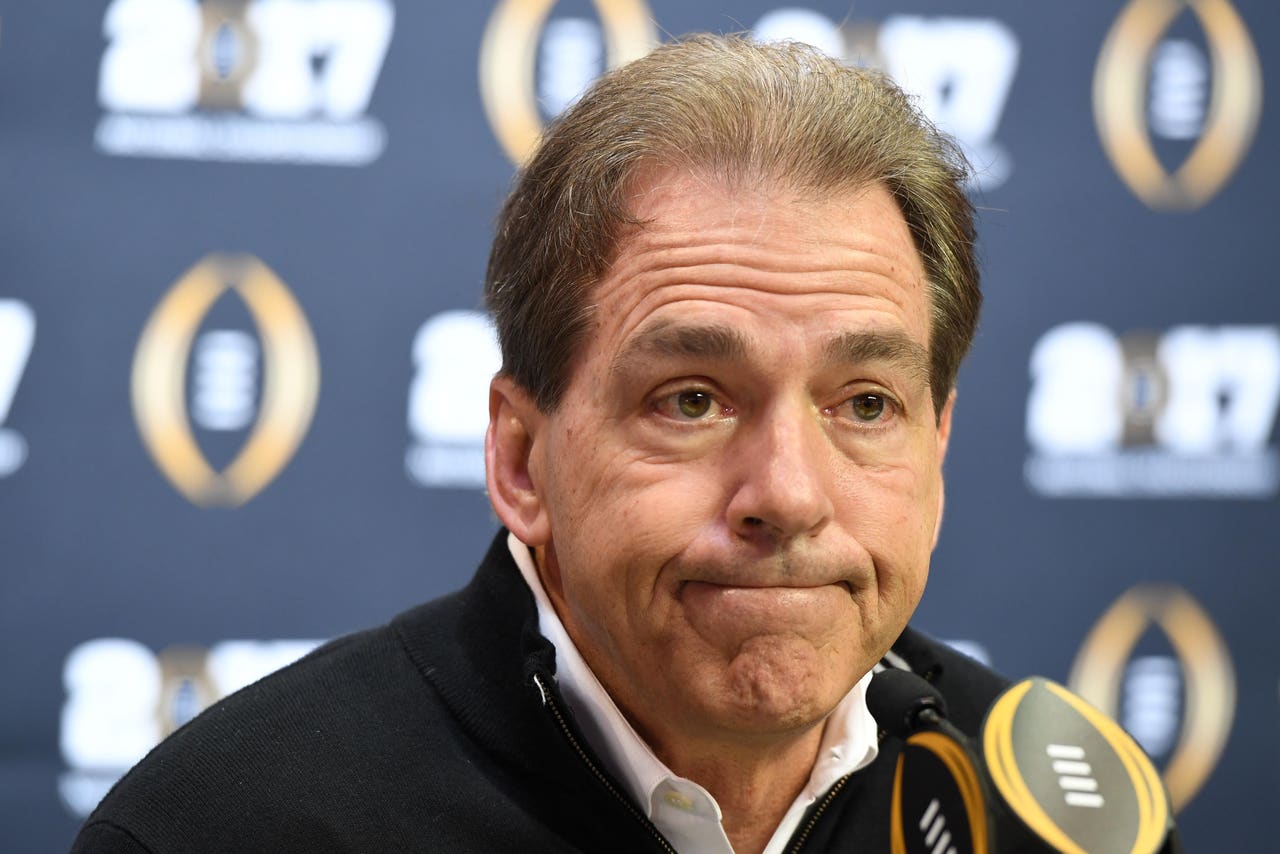 Will the SEC shake its reputation for scheduling cupcakes this year what with Alabama vs. Florida State, Florida vs. Michigan, LSU vs. BYU, Tennessee vs. Georgia Tech and Texas A&M vs. UCLA? Which one are you looking forward to most?

— Jeff, Pensacola, Fla.

Week 1 is not the reason people make fun of SEC schedules. Just last year that opening slate included Alabama-USC, LSU-Wisconsin and Clemson-Auburn (which reunite in Week 2 this year). It's Weeks 11 and 12, when we get Mercer at Alabama, UAB at Florida, Wofford at South Carolina and Louisiana-Monroe at Auburn. That and the fact the conference clings to playing eight conference games.

And of course, I'm most looking forward to FSU-Alabama in Atlanta. I'm guessing that will be a matchup of preseason top three teams, in a brand new stadium no less. But Florida-Michigan is intriguing, too.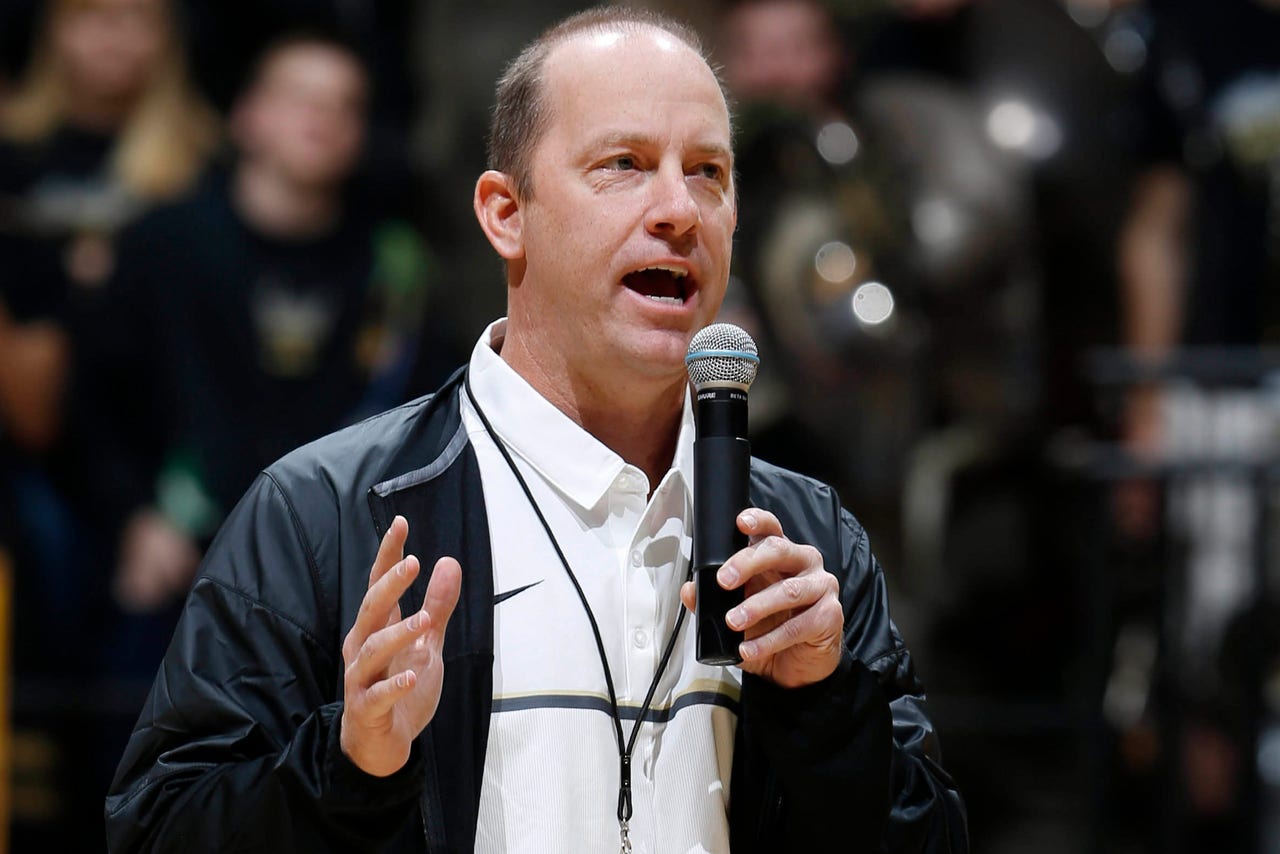 What does it take to build a program without a recent history to a national championship level in 2017?  I see two examples — Oregon (Nike money) and Baylor (willing to take bad apples?).  Every other year-after-year contender is basically a historical power. Is there a viable path other than money or lowering standards?

— Jeffrey, a Purdue alumnus looking for ideas...

Hey, it's our second question that references both Oregon and Baylor.

I would contend that neither Nike money nor bad apples were the key factors behind those programs' success. By far the most important factor was the same one driving more traditional powers like Alabama and Ohio State — coaching. Money is nice, but Texas has more money than it knows what to do with and hasn't produced a championship-caliber team in eight years. Lowering academic standards could certainly be seen as helpful, but a bad coach with slightly better players is still not going to win anything of significance.

Hiring the right coach is by far the most important element to building a championship program. In the cases of Baylor and Oregon, both hired truly innovative coaches whose abilities overcame lack of tradition (Briles) or recruiting disadvantages (Kelly).

To that end, I believe your Boilermakers took the right first step in landing Jeff Brohm, himself a bona fide offensive innovator. I've already stated my confidence he will resuscitate that program. But I'm not going to predict a national championship.

I've said it before, but the pool of teams with realistic hopes of winning a national championship in a four-team playoff pool is fairly small. It's almost always going to be one of the 15 or so schools that regularly sign the nation's best recruiting classes. Oregon came awfully close, twice, to defying that mold, but lost both times to a better recruiting school. Baylor made major bowls but never played for the national title.

Purdue's not going to out-recruit Ohio State any time soon, but perhaps one day it could slide into the Rose Bowl in a year when the Buckeyes make the playoff.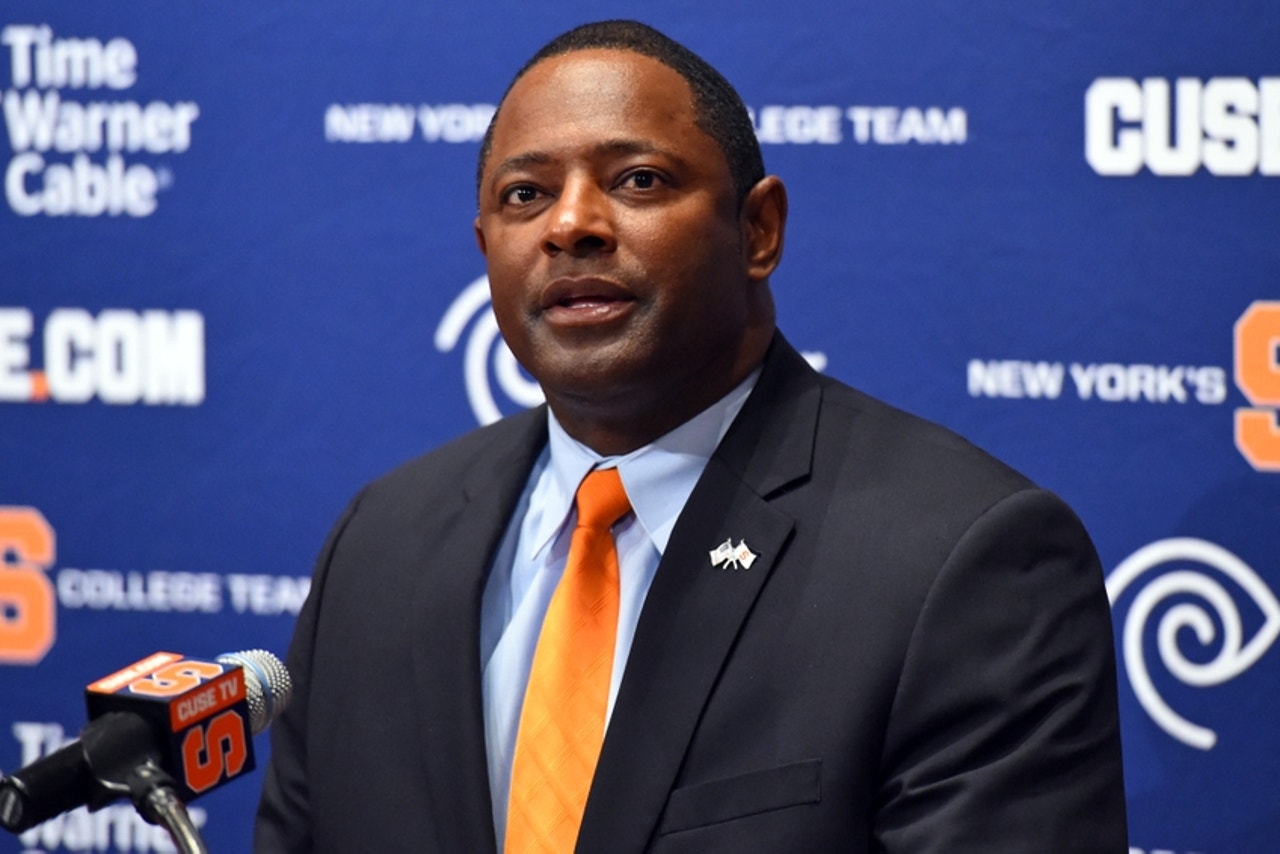 Is this going to be a breakout year for Dino Babers?

— Steven

Heck yeah. I said it on The Audible, and I'll put it in print here: Syracuse will upset one of Clemson, Florida State or Louisville this fall. Mark it down.

I was at the National Championship game and it was a 4-plus hour, $500.00-a-ticket marathon. It was probably six hours getting in and out of the stadium. The games are longer, the tickets are more expensive, and attendance is down. Are the grand poobahs of the NCAA aware of this (like the NFL) or are they too busy eating beluga caviar?

— Ed in Memphis

First of all, if your ticket only cost $500, consider yourself blessed.

I don't think your caviar eaters are particularly sympathetic about ticket prices or traffic for as long as you're willing to endure them. I do think they're concerned about attendance trends — down 7 percent across FBS since 2008 — but their preferred solutions are to schedule more attractive opponents, improve stadium wi-fi and add more bells and whistles to the in-game experience.

Game length is the hot-button issue. Everyone knows it's an issue, but I don't see anyone rushing to solve it. The NFL's plan unveiled last week intends to shave an average five minutes in large part by having its broadcasters take fewer commercial breaks but showing the same number of commercials. The goal is to get closer to three hours flat.

College games would likely benefit from the same changes, but they need to cut more than five minutes. That Clemson-Alabama game went four hours, eight minutes. Last year's Tennessee-Texas A&M double overtime game went 4:43. College needs faster replay reviews but also needs to seriously consider scrapping many of the current clock stoppages for first downs and dead balls.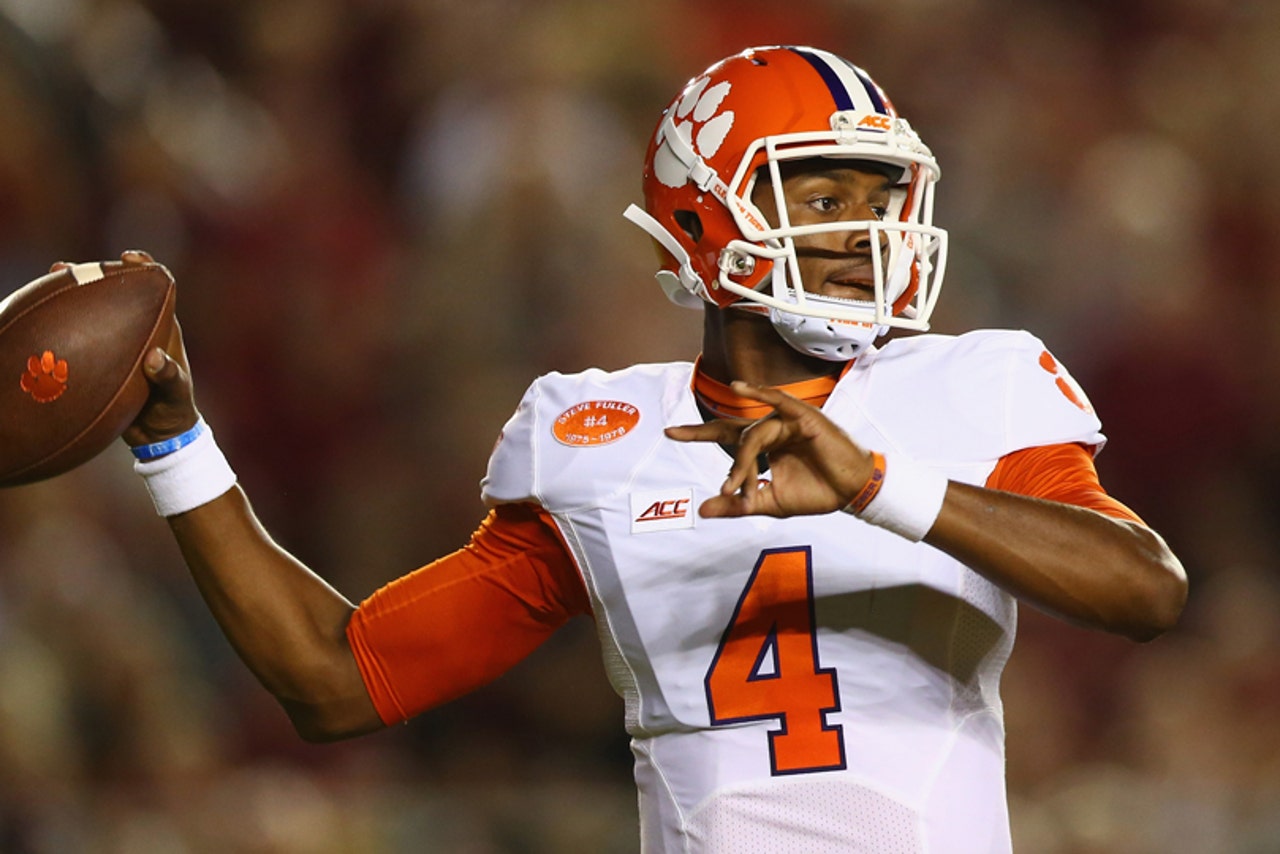 With all of the knowledge out there about the long-term potential damage that can be done, have you noticed a decline in participation in football? I know that culturally the sport is still very important and very popular, but are athletes picking other sports as a result?

— Jack

There have been a bunch of studies in recent years showing participation at the youth level has declined over the past five to seven years, which many believe is an indication that more parents are steering their kids away from football. Without going out and interviewing a whole bunch of parents it's impossible to say whether there's a direct causation there, but it'd be a heck of a coincidence.

But I don't know a good way to tell whether high-school or college-aged athletes are choosing other sports at a significant level. At many schools there are more kids who want to play a sport than there are roster spots (hence cuts), so the numbers wouldn't necessarily reflect a decline. And colleges certainly aren't struggling to fill their scholarship allotments.

If there's going to be a sea change as profound as many alarmists predict, I don't think we'd see it fully play out for another decade or so. We need a full generation of kids born since the concussion crisis began receiving mainstream awareness to grow from youth football age to college age and see what the demographics tell us then.

It's the greatest cause for concern currently facing the leaders of what on the surface remains a thriving sport but is not immune to a dip.


 

What conferences have the best and worst nicknames? I'd vote Big Ten for best, with 12 unique names like Boilermakers, Terrapins, and Nittany Lions. The SEC would be the worst, with three Tigers, two Bulldogs and a Wildcat. Do better SEC!

I think that's right for football. But if you expand to all of Division I, it's pretty hard to top the Big West what with the Gauchos (UC-Santa Barbara), Anteaters (UC-Irvine), Matadors (Cal State Northridge) and Highlanders (UC Riverside).

You can't top my state for nicknames.


---
---