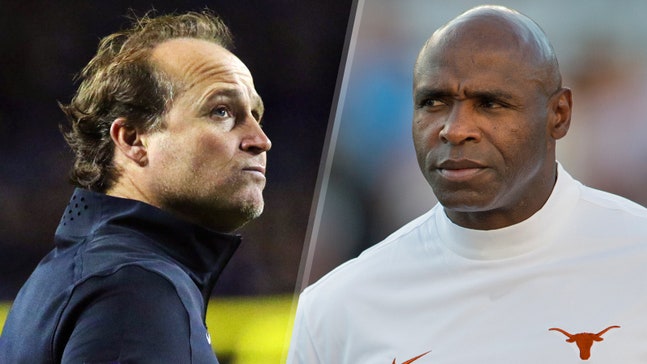 Luther Campbell: 'I know for a fact' Holgorsen, Strong would take Miami job
Published
Nov. 2, 2015 2:42 p.m. ET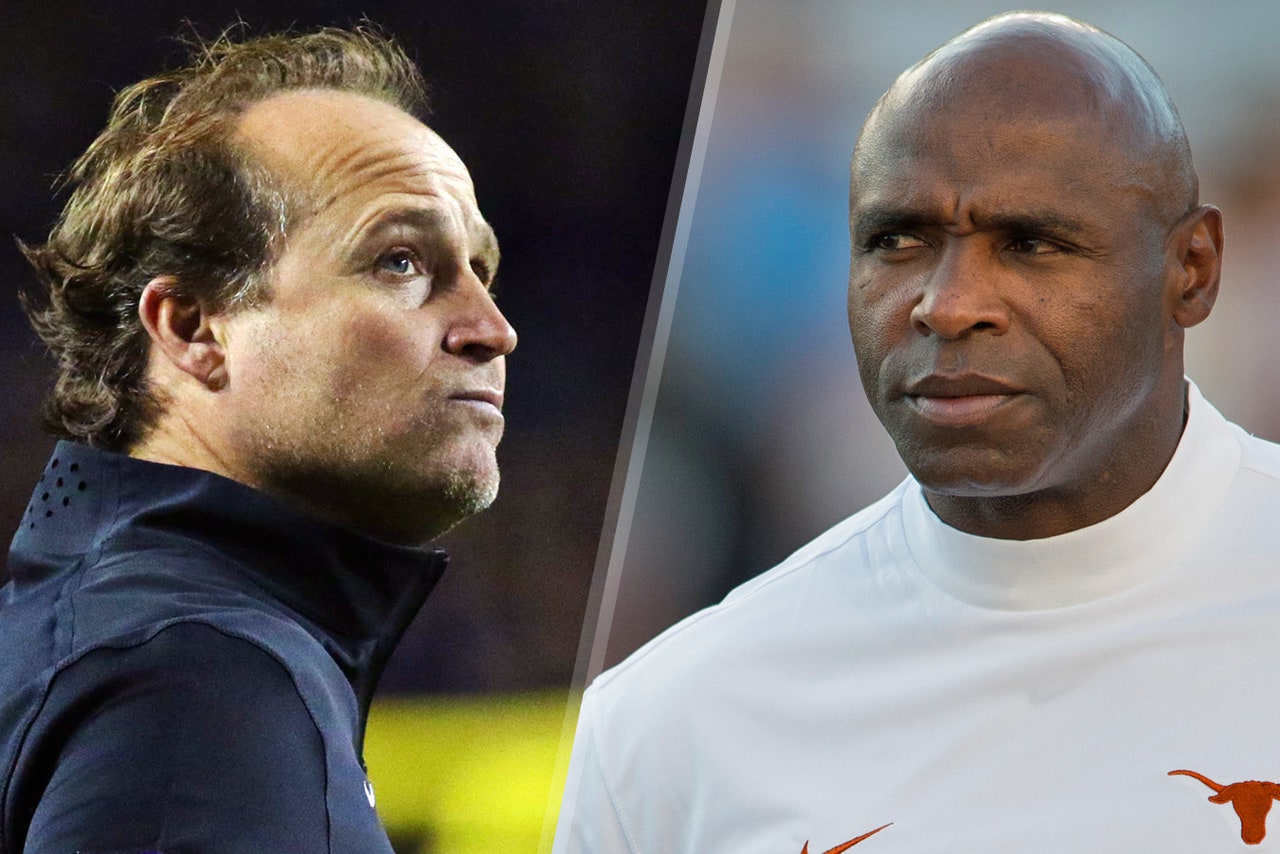 In the city of Miami, Luther Campbell is a man who wears many hats.
Some know him as the front man of the famed rap group "2 Live Crew." Others know him as a music producer, the guy who discovered and signed young artists like Pitbull. To a younger generation, Campbell is the diehard Miami Hurricanes football fan who is best known for his cameo in the documentary "The U."
Again, Campbell is a man who wears many hats.
But when it comes to the sport of football, make no mistake: He is more than just a fan.
He's a man who started youth program Liberty City Optimist, which is not only celebrating its 25th year this fall, but has also produced a slew of future NFL stars. That list includes guys like Chad Johnson and Antonio Bryant in the early years, and the Falcons' Devonta Freeman and Florida State running back Dalvin Cook more recently.
Not to mention that after starting as a coach in Liberty City Optimist's early years, he has since transitioned to a full-time high school coach in the city as well. Since 2009, Campbell has been at local powers Miami Northwestern and Miami Central and is currently Miami Norland's defensive coordinator. During that time he's worked with and helped land scholarships for players like current Oakland Raiders receiver Amari Cooper (Alabama).
Again, the point is Campbell is more than just a fan.
And as he has moved up the coaching ranks in the city, he's become something else too: A bit of a confidant for some of college football's biggest coaching names.
"I deal with college coaches on an everyday basis," Campbell said in a phone interview conducted with FOX Sports late last week. "Jimbo Fisher is on my speed dial, Nick Saban is on my speed dial. Those guys, I call and they pick up the phone because at the end of the day, one thing about it, they know I don't want nothing other than what's best for the kids. And the other thing, they respect that I know football around here in Dade County."
When you add in the fact that some of Campbell's current Norland players are committed to local schools like Florida and UCF, it's a bit ironic that just about the only school that he hasn't had ties to through the last few years has been Miami.
He was once close with the program, straight through Randy Shannon's tenure that ended in 2009. But when Al Golden came in shortly thereafter, Campbell said the program made it clear to the new coach that they didn't want Campbell around the program.
One of the school's most prominent -- and vocal -- proponents wasn't officially barred from being around the team. But it was something pretty darn close.
"Every time I went around there, I kind of felt weird," Campbell said. "It almost felt like going into a shopping store and people are following you around because they think you're going to steal something. I always felt uncomfortable, and as the years went on I stopped going there."
Despite it, Campbell still wants what's best for the program, and more importantly what's best for the kids of Miami, many of whom still grow up dreaming of playing at "The U." And that's why FOX Sports decided to reach out to Campbell shortly after Golden was fired as the school's head coach last week. Throughout his time as a high school coach, Campbell has had a front row seat to how the big business of college football works, from coaching hirings and firings, to recruiting and more.
So who better than Campbell to ask who should be the next head coach at Miami?
The answer is no one, yet as Campbell explains it, to understand what Miami must do next, you have to understand what went wrong in the first place when Golden was the head coach.  
Do that and the question of who should be hired at Miami becomes easy to answer.
As Campbell explains it, Golden was never the proper "cultural" fit at Miami, not so much because he came in as an outsider (who had spent most of his career coaching in the Northeast) but because he didn't understand just how important football is to the people of Miami.
In some parts of the country it's just another sport, something that kids play on Fridays or Saturdays, a game that parents attend, and which everyone moves on from once the clock hits all zeroes.  
But in Miami it's something more; it's part of the city's fabric. In Miami, football isn't just played, but consumed and analyzed, and taught from one generation to the next. It's part of who a young man is, a defining characteristic of childhood.
And if a coach doesn't have all his ducks in a row, he'll never be fully embraced. 
"Dalvin Cook's grandmother, Miss Betty," Campbell begins. "Miss Betty knows whether you're supposed to run the ball, or whether you're supposed to have a 4-3 or 5-3 defense. She could tell you football. I use her as an example because she's this old lady, about 55 years old, and that just tells you that everybody in this city knows and understands good football."
It also helps Campbell explain what he believes led to Golden's downfall in Coral Gables. It wasn't just the players who lost faith in Golden.
The community surrounding them had lost faith too.
"At the end of the day, they've got to call their (old high school coach), and (the coach is) like 'I don't know what the hell your coach is doing,'" Campbell said. "They've got to call their dad or their mom, who knows football (and they're gonna say) 'Man, I don't know what the hell y'all running over there.' So they can be living in a bubble, but then when the kid is being told 'That s*** ain't gonna work' and then when it don't work, that's when you lose the team."
And it's with that as a background that Campbell begins to explain who he believes needs to be the next coach at Miami.
For starters, it's got to be someone who has both ties to the city and its high schools (for recruiting purposes) but also someone who understands -- and doesn't hide from -- just how much the sport means to the people of Miami.
It needs to be, in Campbell's words, someone who "loves" to coach football, and would love to coach at Miami. Not someone who sees it as just another job, or a potential stepping stone to a bigger gig. It has to be someone who eats, breathes and lives the sport, just like the people who will one day send their sons, nephews and grandsons to play for the school.
It's also why Campbell has been very vocal with his list of five candidates who he believes would be the right fit for the school. That list is as follows: current Texas head coach Charlie Strong, West Virginia head coach Dana Holgorsen, Kentucky coach Mark Stoops, Florida State tight ends coach and recruiting coordinator Tim Brewster and Alabama offensive line coach Mario Cristobal.
Campbell released the list last week, and when he did, he was met largely with the typical scoffing from social media. Most assumed that, for starters, Campbell doesn't have the background and understanding of the sport that he does. But more importantly they questioned the arbitrary nature of some of the names on the list (Brewster specifically) and the seemingly pie-in-the-sky nature of others. Specifically, many wondered why coaches like Strong, Holgorsen or Stoops (even before losses this past weekend) would leave good jobs, with the seemingly endless resources that major state universities provide, for a small, private school with a limited budget?
Campbell wants to get one thing out of the way right away: These aren't pie-in-the-sky candidates. These are guys that he's gotten to know through his years coaching high school football.
And they're guys that he doesn't just hope will take the Miami job. He's certain they would.   
"Let me tell you something, those coaches on the list that I've got?" Campbell began. "Trust me. I've had conversations with every one of them. Some of them on the list, I think I can speak to a certain degree because they've got jobs. But for the most part, those guys if they had the opportunity they would love to coach at Miami. And some of the guys on the list would not have a problem taking a pay cut to coach at Miami."
Certain? Just to make sure there was no miscommunication, FOX Sports asked the same question again.
While Campbell made sure to emphasize that he hasn't spoken with any since the job opened Oct. 25, previous conversations leave him convinced they would come to Miami.
"I know for a fact that all five of those guys would take this job," Campbell reiterated. "I'm not going to go all the way overboard and say that they told me that (since the job opened), but I'll go close to the line that I know for a fact that any one of those guys would take this job."
With that out of the way, the next question becomes "Why?" Guys like Strong, Holgorsen and Stoops have good jobs, at good schools, with good paychecks coming their way.
Even someone like Strong -- who suffered an embarrassing loss this weekend to Iowa State -- would be forfeiting a $5 million a year salary to not only switch jobs, but come to a school that couldn't pay him nearly as much.
So why then, would he leave?
"Texas ain't like it used to be," Campbell said. "He's got to compete with TCU, Baylor, Houston, Texas A&M."
Campbell paused, before summing up Strong's current situation just about as well as anyone could.
"He's a millionaire. But he's going to be a miserable millionaire (if he stays)."
In Campbell's eyes, it's much the same logic for Holgorsen. Yes, he's set to make close to $3 million next season. And yes, he's gotten West Virginia to bowl games in three of his four seasons at the school.
But according to Campbell, that last stat might prove to be Holgorsen's ceiling. It simply isn't easy to win at West Virginia thanks to the inherent disadvantages that joining the Big 12 created.
"Dana's not going to win at West Virginia and he knows it," Campbell said. "Dana is in the Big 12. He can't win in that s**t. ... He can't win playing against Texas and TCU and Baylor and all them."
It's one thing for a coach to have the deck stacked against him, but it's another for Campbell to throw a name like Holgorsen's out there. After all, he has no apparent ties to Miami, after cutting his teeth as an offensive assistant at places like Texas Tech, Houston, Oklahoma State and now West Virginia.
But in asking "Why Holgorsen?" you come to find out just how deeply connected Campbell is to the Miami football scene.
"Dana has two coaches (on his staff) already (that are from Miami)," Campbell explains. "He has (Ja'Juan) Seider from Belle Glades, and he has the other guy who used to be the head coach at Miramar, (Damon) Cogdell."
And it's answers like that that start to explain why Campbell selected the five guys on his list. Sure, no one else had a guy like Brewster on their list of candidates (let alone Strong or Holgorsen), but not everyone has the understanding of the Miami football scene that Campbell does. It's also why Campbell shied away from the candidates that the public had proclaimed as "favorites" for the job, guys like Greg Schiano, Rob Chudzinski and Butch Davis.
They're all great coaches, but they've all been out of college football, and out of recruiting for quite some time. The best high school players are already locked up for the class of 2016, and many are set to enroll in December, when Miami will be making its hire.
The timing would make it virtually impossible for any coach who has been out of college football altogether for the last few years to put together a top-flight class. But for guys like Brewster, Cristobal, or any of Campbell's other candidates? Those guys have been recruiting Miami. They have relationships. And they could bring in players right away.
"That's why I keep saying: Tim Brewster, Mario Cristobal, Charlie Strong, Dana," Campbell said. "Those guys already recruit Miami. They've got kids committed to them already that they would flip over to Miami. Tim Brewster already has the No. 1 quarterback in the country (Malik Henry, from Long Beach, California) committed to him. You hire him, you just took away Florida State's best recruiter from Miami, now he's flipping all the kids that he has committed to him, now they're coming to Miami. He's not going to get all those kids to flip to Miami, but he's going to flip some of them."
While the bigger coaching names might be nice, they simply aren't practical according to Campbell.
"That's why I lean more to guys that are already coaching, and are already recruiting South Florida, more than I lean to a Butch (Davis) or a (Mike) Shula they're talking about, or a (Lane) Kiffin, or Chudzinski. I lean to guys who are recruiting right now, because we (Miami) need guys right now."
Beyond the actual coach, Campbell weighed on just about every other issue facing the Miami football program entering the coaching search.
When asked about the team's facilities, which some believe are below par, Campbell answered this:
"The facilities, people who say that (they're not good) are f***ing crazy. When was the last time you've been to Miami? They have a brand new facility. The goddamn locker room at Miami is like you're going to the 'W' (hotel). It's a brand new facility… The only thing they need is a bubble, because they lose practice days when it's storming in the summer."
Campbell also weighed in on whether or not any former 'Canes would agree to become assistant coaches:
"Let me tell you, I know Warren Sapp would be a great coach. I know Ed Reed would be a great coach."
Campbell cautioned that there would be a learning curve for any former player who has never coached before, and also said the school should be careful in who they pursue. Some big names who have links to the program include current Green Bay Packers assistant coach Winston Moss and Indianapolis Colts assistant Alfredo Roberts. Both would be good fits, but both also make their livelihoods off of coaching, and aren't likely to come back to "The U" for anything below market price.
And finally, there is one more thing Campbell wants to get off his chest: The idea that anyone thinks Miami is anything other than an elite job.
"I say they've got to be out of their mind," Campbell says. "We are in the mecca of football, where the best football players in the world come from. And I'm not just saying it because I live here, but if you look at the numbers, there are more NFL players from Dade and Broward County than anywhere."
Just last year, 39 players were drafted from the state of Florida (by far the most of any state), and the University of Miami alone had seven, an astronomical number for a team that won just six games.
It also means the cupboard isn't bare at Miami.
It's just going to take the right coach to turn things around.
Aaron Torres is a contributor for FOXSports.com. Follow him on Twitter @Aaron_Torres or Facebook. E-mail him at ATorres00@gmail.com.
---
---