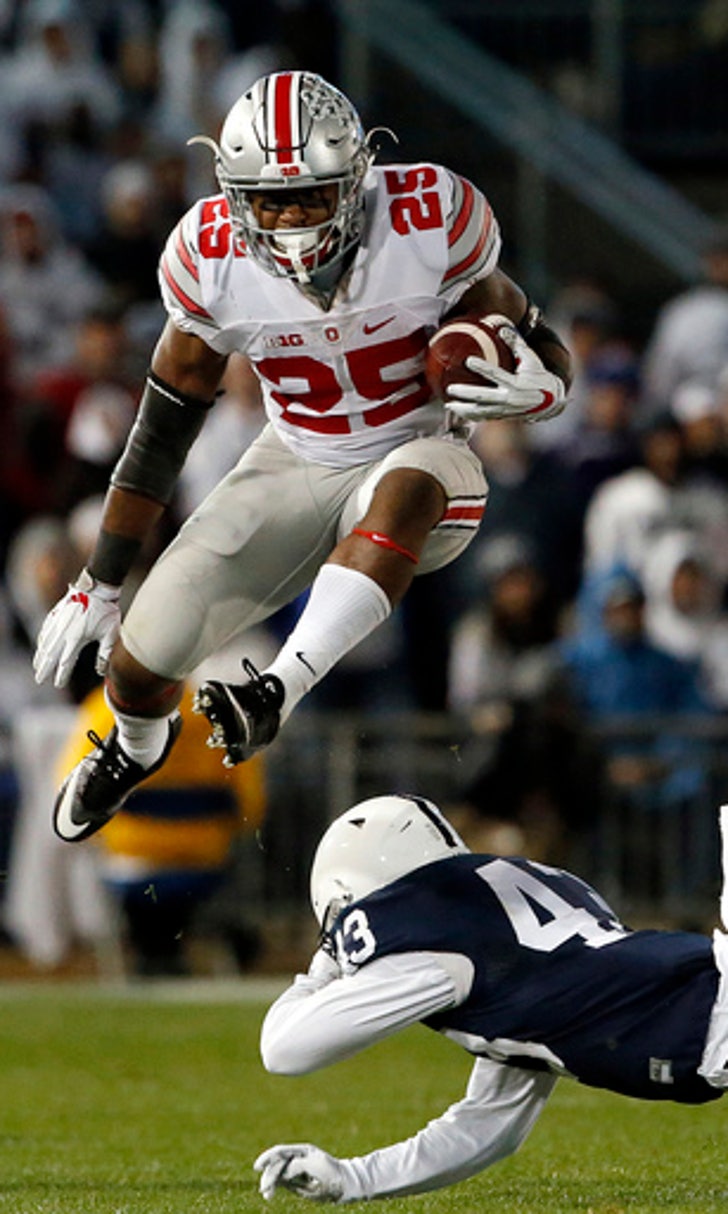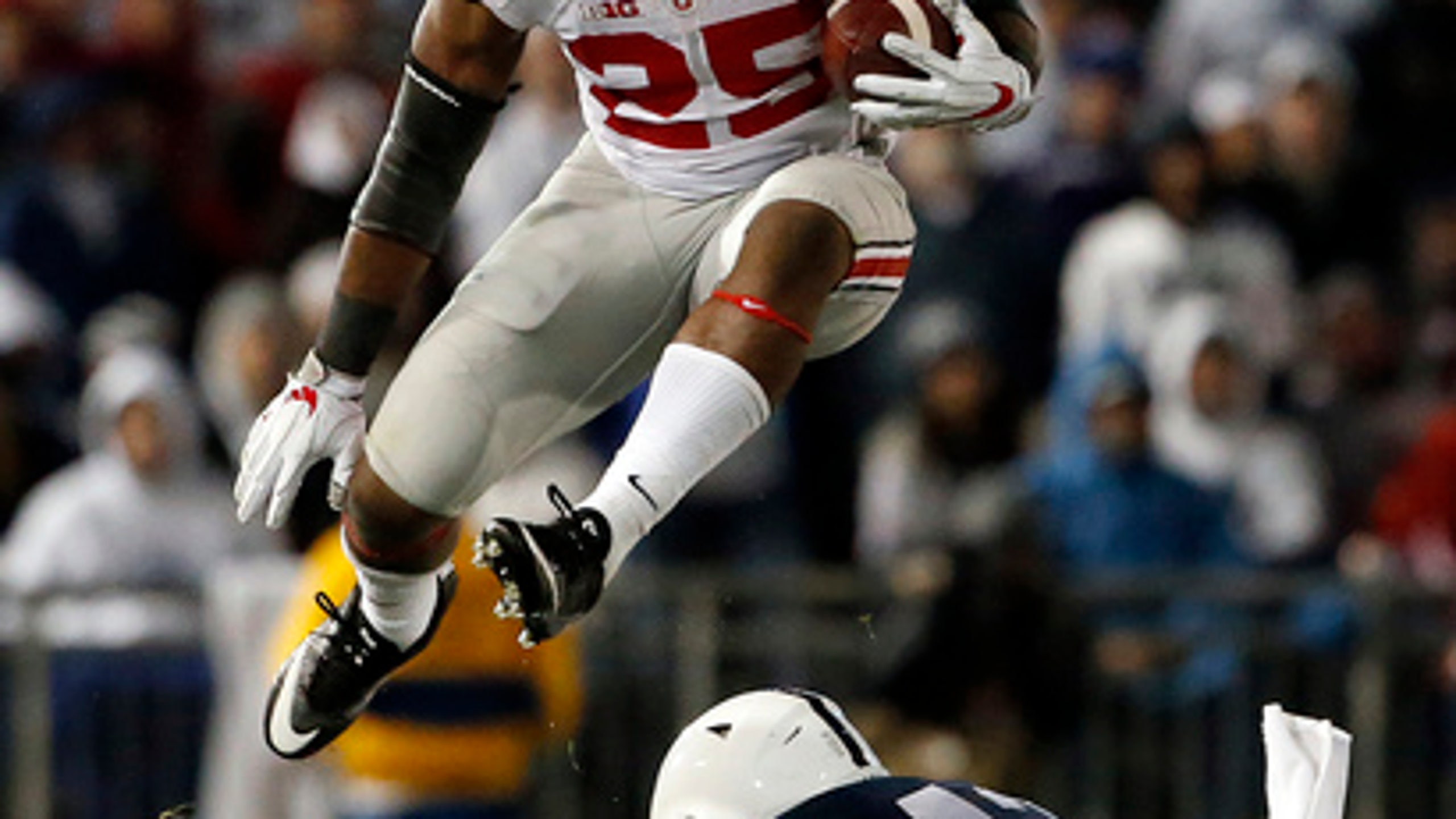 Linebackers return to lead versatile Penn State defense
BY foxsports • October 23, 2016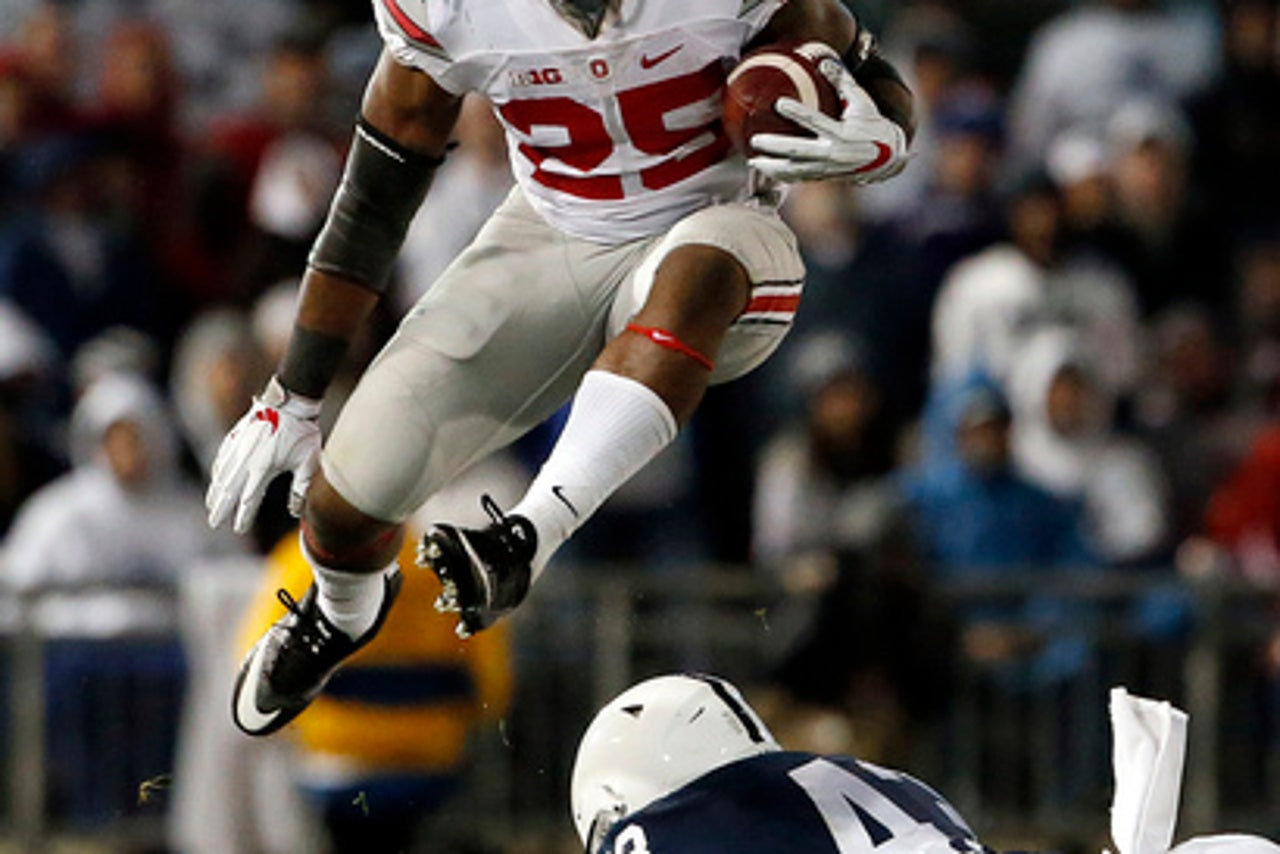 STATE COLLEGE, Pa. (AP) Smeared with grass stains and blue field paint, Ohio State quarterback J.T. Barrett's ruffled uniform was proof of what No. 24 Penn State's defense can do with two of its most versatile players available.
Linebackers Brandon Bell and Jason Cabinda returned Saturday night for just their second game together since the season opener and led Penn State's 6-sack, 24-21 win, with Barrett out of sync most of the night.
It was the kind of performance Brent Pry envisioned when he took over Penn State's defense last winter. Pry vowed to terrorize offenses with high-pressure packages akin to those his predecessor used to mold the Nittany Lions into a top defensive unit the last two seasons.
A game plan like Saturday's had to wait for Bell and Cabinda, and some of their backups, to get healthy.
''I've been telling you guys for three years that this Brent Pry guy is pretty good, and he has stepped up,'' coach James Franklin said. ''I mean, we lost seven linebackers this year, for long periods of time and our defense just kept grinding and grinding, making no excuses, and just playing.''
The Nittany Lions (5-2, 3-1 Big Ten) didn't have to grind this time. They simply attacked.
With Bell and Cabinda back, Penn State went after Barrett with extra-man pressure all night. The Nittany Lions blitzed or showed pressure on more than 56 percent of their plays after playing more base defenses with their starting linebackers hurt. Pry, who was the team's linebackers coach before ascending to defensive coordinator when Bob Shoop left for the same job at Tennessee, has always valued Bell's ability to time and disguise the blitz from the outside linebacker spot. He wasted little time getting the veteran involved.
Although Bell hadn't practiced since Week 3, he showed no signs of rust and combined with fellow outside linebacker Manny Bowen on 16 blitzes. Bell finished with a sack and factored in on 19 tackles.
Cabinda last practiced in Week 1. Playing with a cast on his left hand, he finished with 12 tackles and was also called on to pressure Barrett, blitzing four times up the middle before Ohio State's final drive. Then, in a different look, Cabinda sped around the outside to help create back-to-back sacks that ended the Buckeyes' night.
''Those two veterans have been in the trenches like that before, so it didn't really faze them,'' Penn State safety Marcus Allen said.
But Cabinda attributed his success to the players in front of him, and there's no doubt that Penn State's rotation of five defensive ends and six defensive tackles wore Ohio State down. Especially tackles Jamarco Jones and Isaiah Prince, who were driven backward most of the night.
Eventually, Penn State was getting pressure by bringing just four.
''We say the team thrives off of how the defensive line plays,'' defensive end Garrett Sickels said. ''Whenever the defensive line gets (tackles for loss), whenever the linebackers get sacks, create turnovers, the more things we can do, we're going to put ourselves in a better position to be successful.''
Penn State created some of that scheme flexibility as the game wore on.
On Ohio State's final drive, Pry shifted gears with a three-man front, with Sickels off the line. But at the snap, Sickels and Cabinda both charged into the backfield from opposite sides to help finish Barrett off.
''Up front, we knew that's where the battle would have to start,'' Cabinda said. ''We needed to be in a physical game. I don't remember the last time I was this sore after a game.''
---
AP college football website: www.collegefootball.ap.org
---