Big 12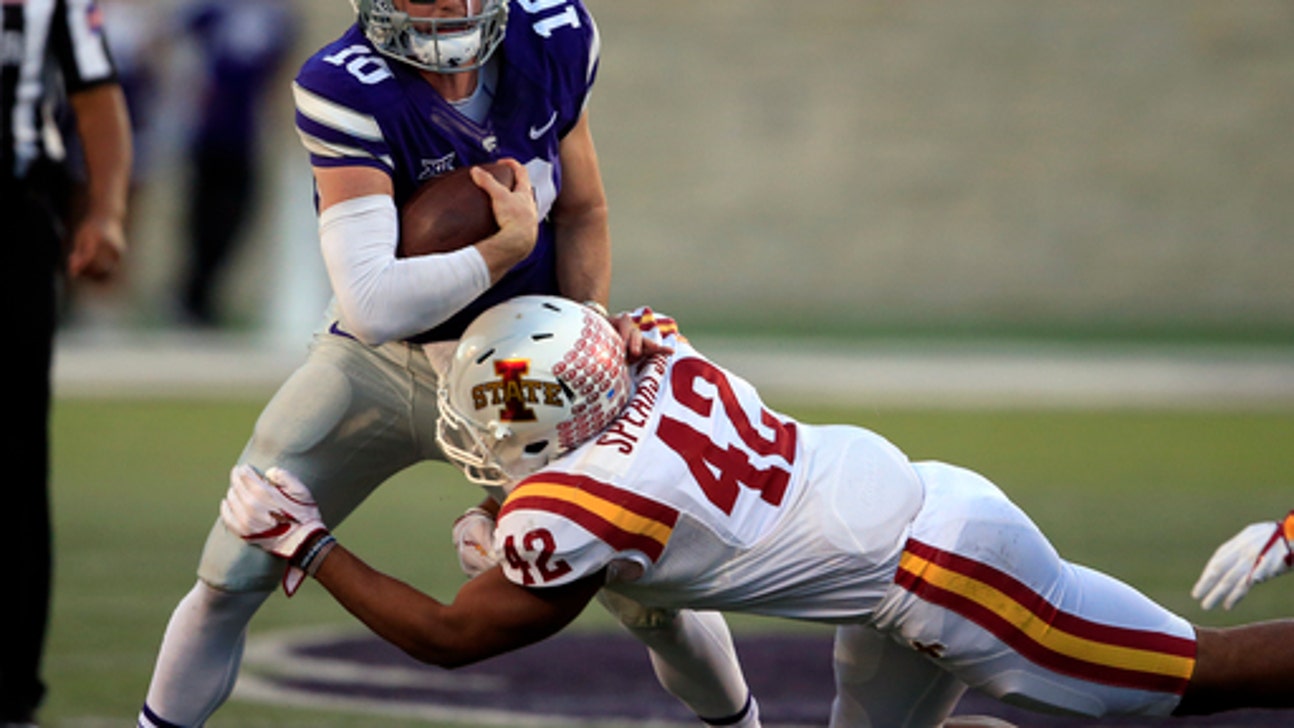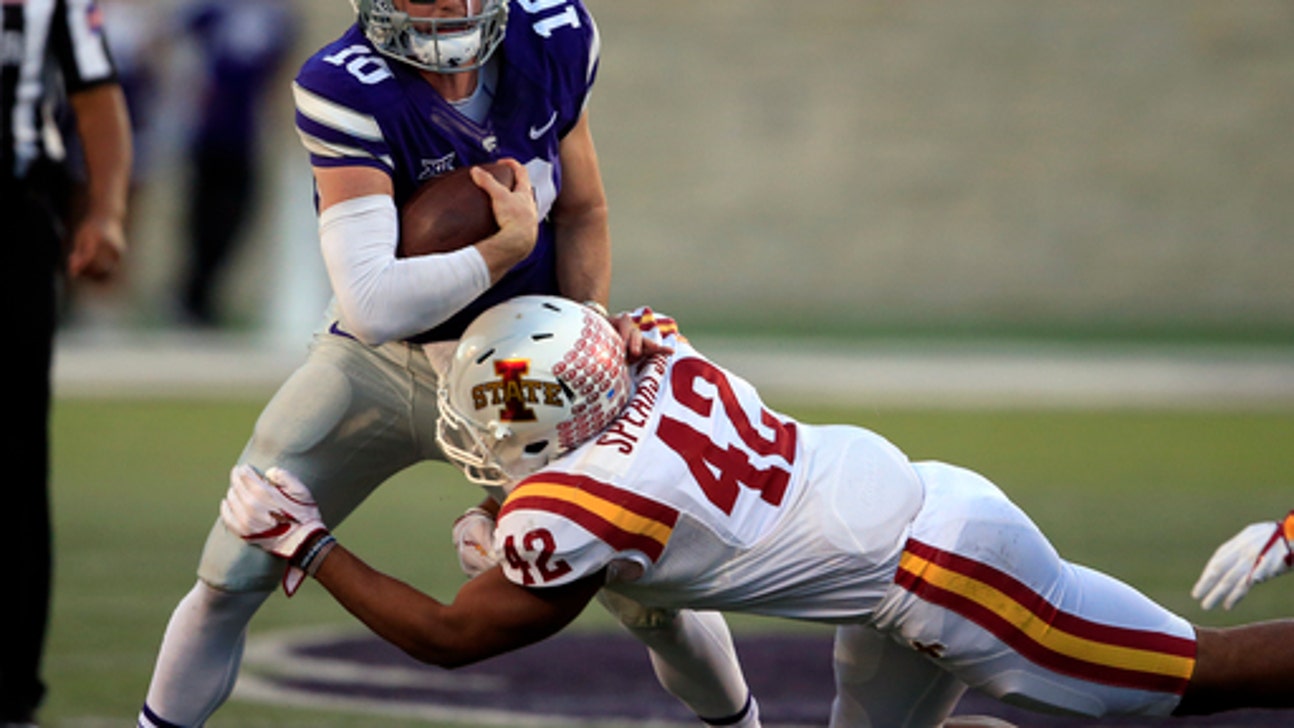 Big 12
K-State turns to Skylar Thompson as future quarterback
Updated
Mar. 4, 2020 2:30 p.m. ET

MANHATTAN, Kan. (AP) Skylar Thompson went from the third-string quarterback on a team scuffling for wins to the savior and future of Kansas State football - all in just a few short weeks.
He rescued the Wildcats in the second half against Kansas. Rallied them to a dramatic win at Texas Tech. Showed his big arm and fast legs in a stunning win at Oklahoma State. And rallied Kansas State to a 20-19 victory over Iowa State to wrap up a remarkable late-season surge.
One that gives not only Thompson but the entire program some much-needed momentum.
''He's a poised young man,'' Kansas State coach Bill Snyder said. ''Approaches things the right way, very tedious about his preparation. Works diligently on the things he does or is responsible for. He's just real - he has a confidence level, not to the degree we don't like, but he has a confidence level I think that is appropriate for the position he plays.
''He expects it to happen,'' Snyder said, ''and I like guys like that.''
There was little reason to expect anything to happen by the fourth quarter Sunday.
The Wildcats had managed about 100 yards total offense against the Cyclones, and they trailed 19-7 as the game wound down. But Thompson was 3 for 3 in marching the Wildcats 83 yards for a touchdown to trim the lead with 6:07 left and even better when the defense got the ball back with 1:55 to go.
He threw a strike to Dominique Heath. He found Alex Barnes. He hit little-used wide receiver Zach Reuter with back-to-back passes and found Isaiah Zuber when it mattered in the final seconds.
The first pass to him was an 8-yard completion that took the ball to the goal line, and the second came on the final snap of the game: Thompson rolled to his left to avoid trouble, ran back to his right to escape another jam, then thought about diving for the goal line when he saw Zuber wide open.
A flick of the wrist and another comeback victory.
''He's a born leader,'' said Zuber, who had seven catches for 56 yards. ''He knows how to take charge. He's going to push everyone to the max. That's why I love him.''
All it took was a chance for Thompson to show off those traits.
The Wildcats (7-5, 5-4 Big 12), who await their bowl destination this weekend, began the season with Jesse Ertz firmly entrenched at quarterback. But when the senior hurt his knee midway through the season, it was youngster Alex Delton who started games against Kansas and Texas Tech.
Delton was knocked out of both games, forcing Thompson off the bench.
Yet the only time the former Kansas City-area prep standout seemed awed by the opportunity came in his first start against West Virginia, when he was 13 of 26 for 159 yards with two interceptions. Thompson shook off the dismal start with veteran moxie and was at his best the following week.
Thompson was 10 of 13 for 203 yards and three touchdowns, and ran for 93 yards and another score, helping the Wildcats upset then-No. 10 Oklahoma State 45-40 in Stillwater, Oklahoma.
He briefly left that game with an injury, but still managed to play against Iowa State.
''Skylar hardly practiced this week,'' Snyder said in a rare injury admission. ''He didn't practice Monday, didn't practice Tuesday. Threw a little bit on Wednesday and got a full practice in on Thursday. So he had about one-and-a-half practices. I was a little bit more worried about him making the decisions he needed to make in the heat of the valley.''
Thompson certainly made most of them.
Now, he has the Wildcats set up at the most important position for the foreseeable future and that could mean big things next season. Kansas State only loses one senior from its offensive two-deep - that would be Ertz, by the way - and returns a bunch of starters on defense, too.
''I am just so proud of our guys because we worked so hard and put in so much time,'' Thompson said. ''It's so nice to have something go our way and see all the hard work pay off. My teammates, our coaches and this football fan base deserve it because they stuck with us through everything.''
---
More AP college football: http://collegefootball.ap.org and https://twitter.com/AP-Top25
---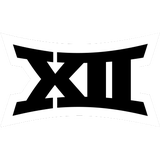 Get more from Big 12
Follow your favorites to get information about games, news and more
---