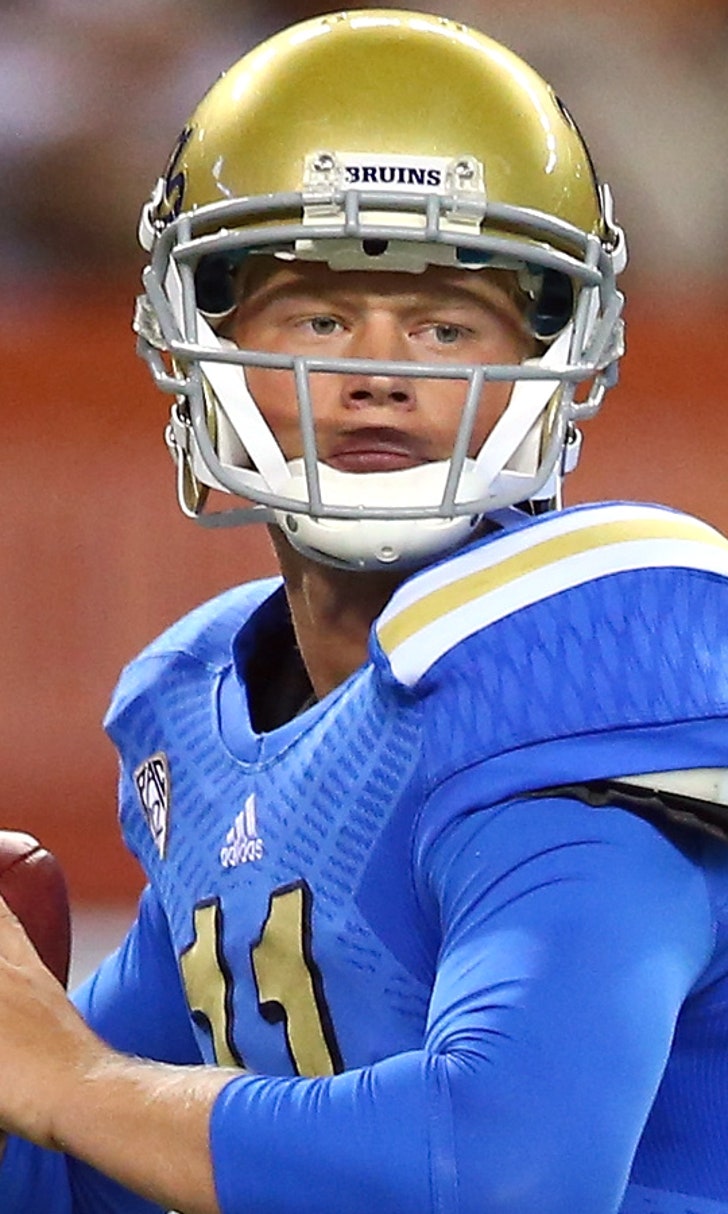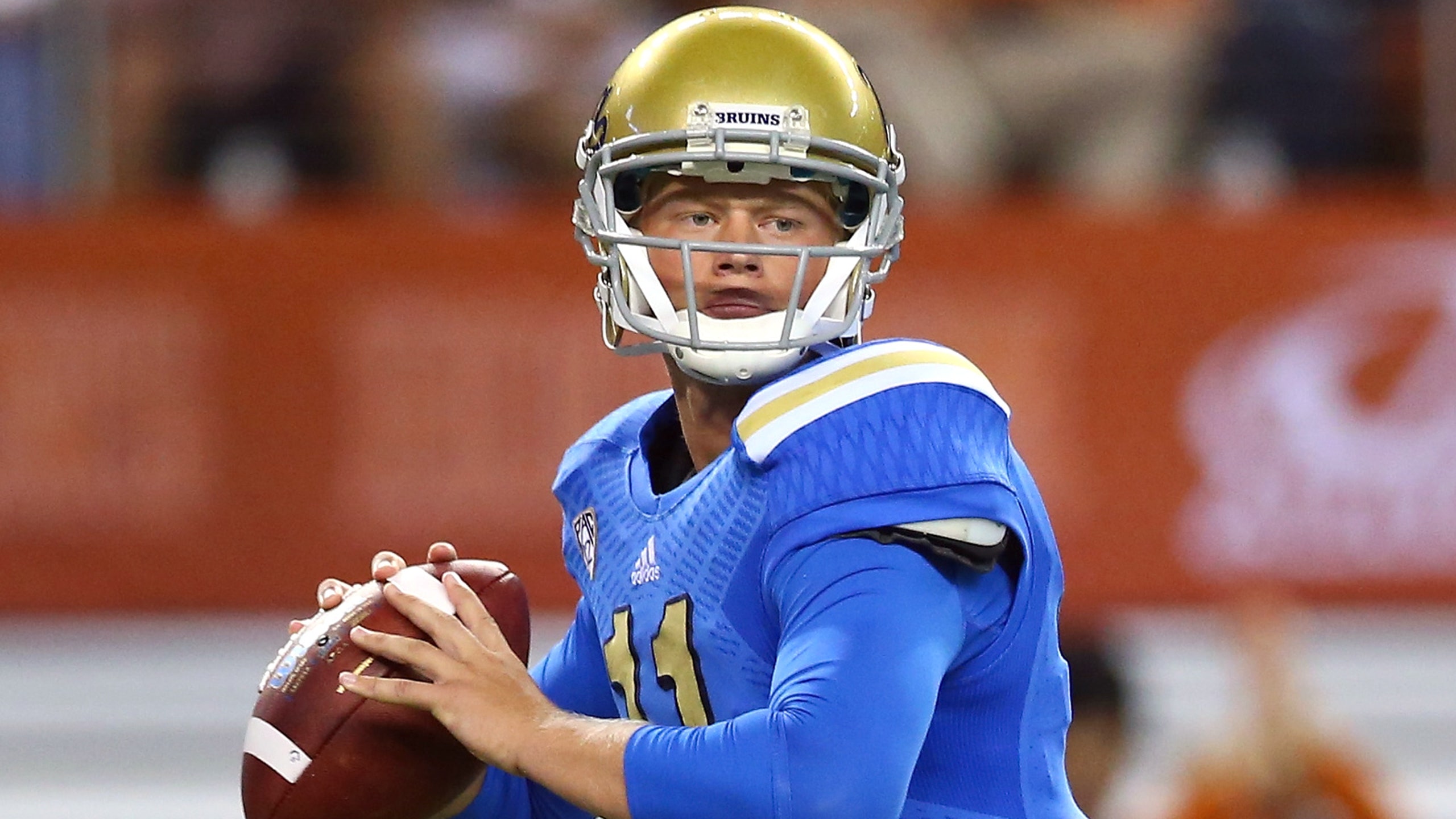 Jim Mora can't avoid QB questions at Pac-12 Media Days
BY foxsports • July 31, 2015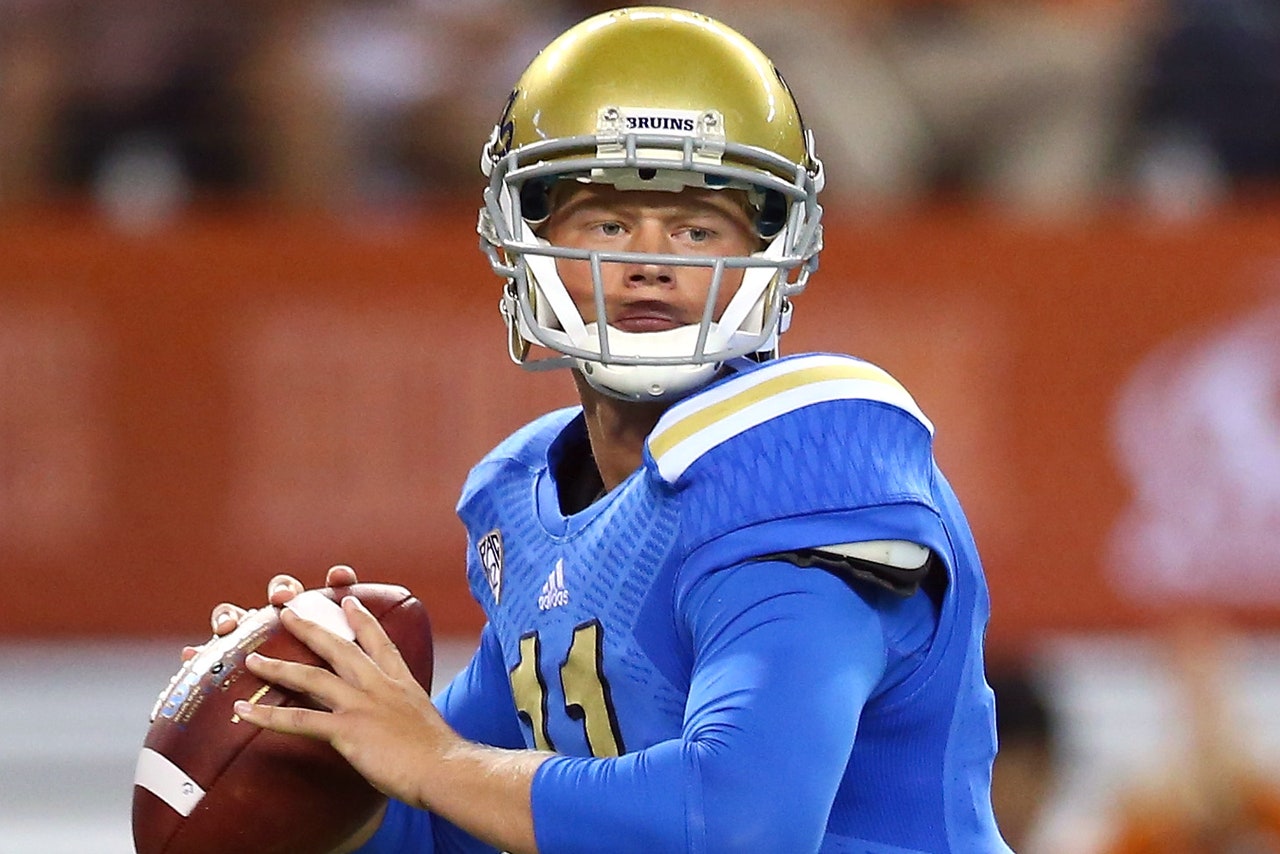 Burbank, Calif. -- UCLA coach Jim Mora's preemptive strike didn't work.
He opened his remarks at Pac-12 Media Days addressing the obvious question about the Bruins' quarterback situation.
"The obvious question for us this year that I've been asked already a hundred times in the last two days is, 'Who is our quarterback going to be?'," Mora said. "So I can just tell you right now before anyone asks me again, I don't know. When I know, I'll let you know."
But of course, reporters being reporters they continued to ask about the uncertainty at the most important position on the team. Mora will have to decide between Jerry Neuheisel, Josh Rosen and little known Mike Fafaul, who gives UCLA a third scholarship quarterback.
"Well, hopefully we only play with one," Mora said. "I'm still adjusting in some ways to college football, so my perspective, I think, is sometimes a little different than others. In the NFL you have three quarterbacks and that's a lot. You hope you never get to number three.
"So I kind of look at it that way, and maybe I'm wrong in looking at it that way and you have to continue to build your roster with young players."
(h/t Pac-12)
---
---