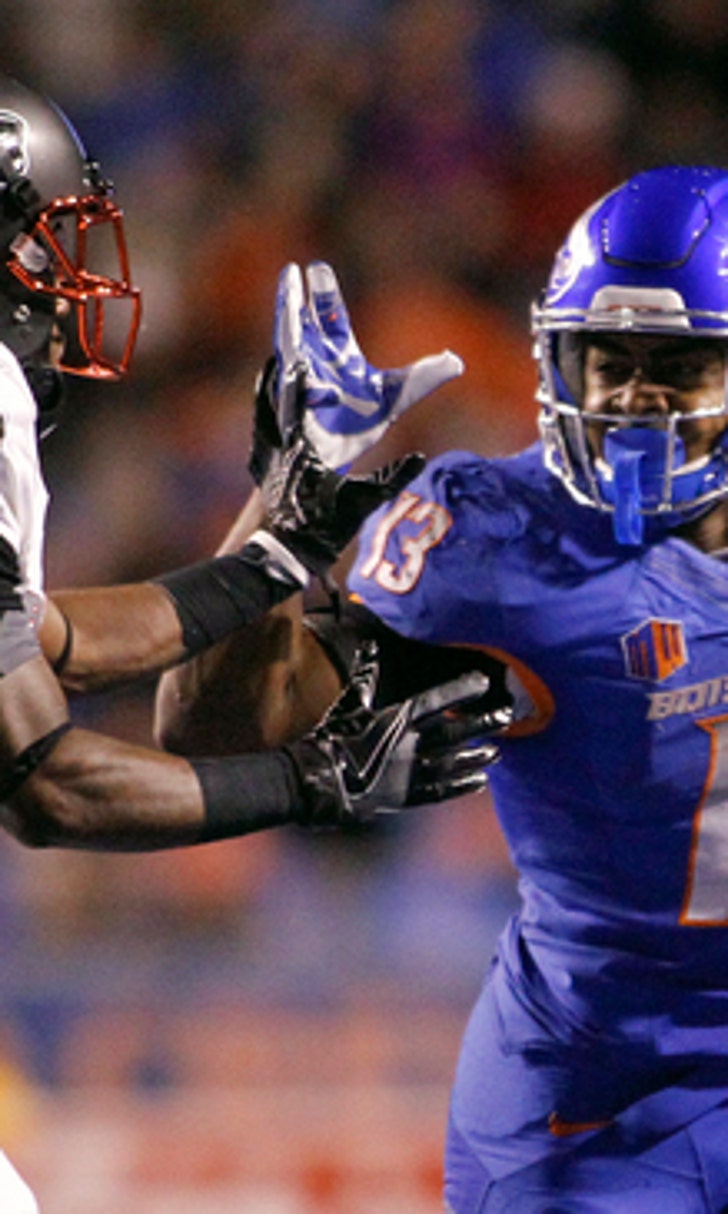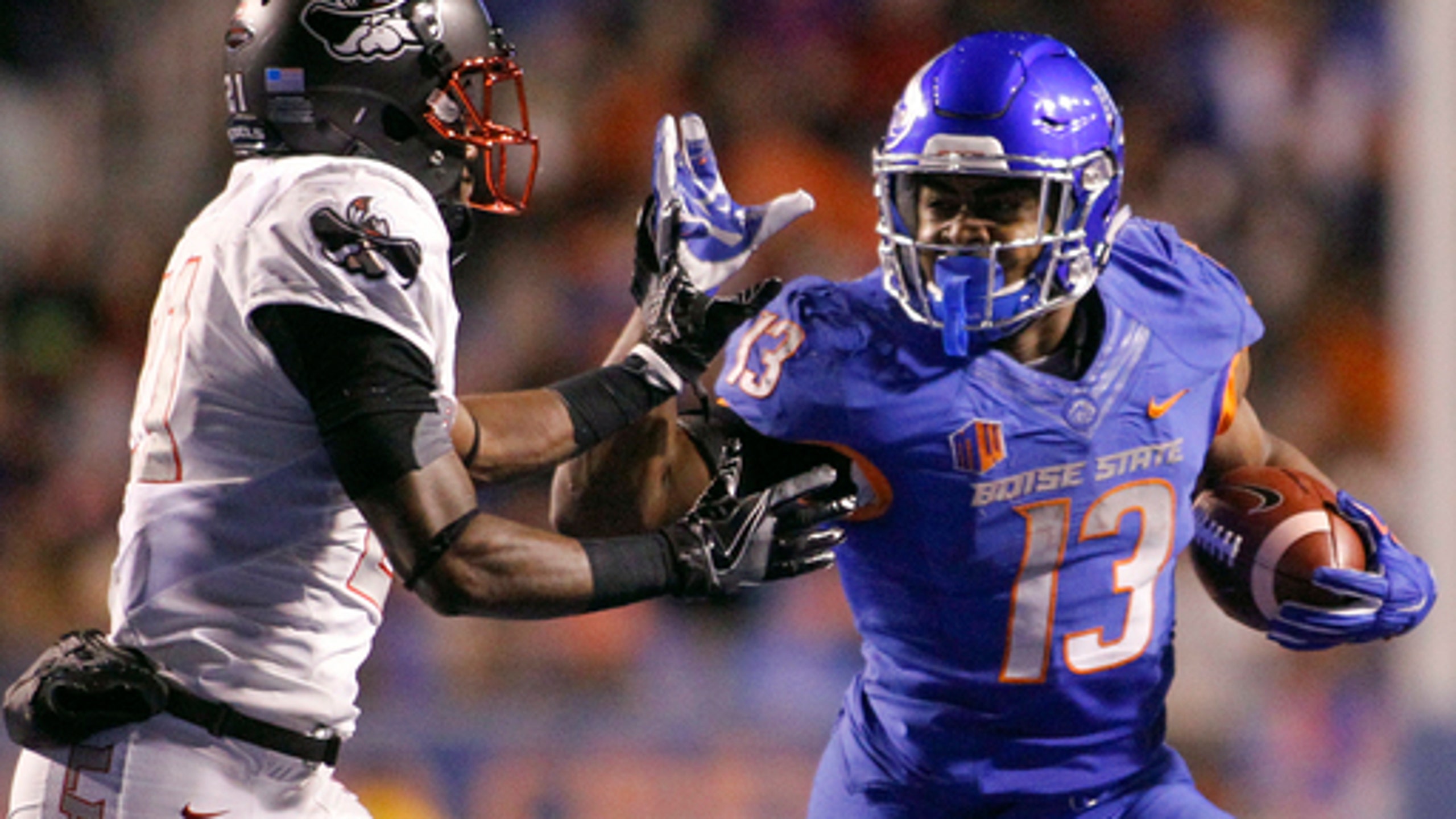 Jeremy McNichols powers Boise State past UNLV, 42-25
BY foxsports • November 19, 2016
BOISE, Idaho (AP) Jeremy McNichols ran for 206 yards and a career-high four touchdown to help No. 22 Boise State beat UNLV 42-25 on Friday night.
Boise State (10-1, 6-1) kept its Mountain West title hopes alive and reached 10 victories for the second time in three seasons under head coach Bryan Harsin. After passing Western Michigan in the College Football Playoff rankings this week, the Broncos also remain in contention for a Cotton Bowl berth.
The Rebels (4-7, 3-4) lost for fifth time in five tries at Boise State, managing only 302 yards of total offense, their second-lowest output of the season.
UNLV also struggled defensively, unable to bottle up the nation's fifth-leading rusher. McNichols leads the country in scoring with 156 points, 36 more than the next closest player.
After UNLV converted a fumble into a field goal on Boise State's opening possession, the Broncos went on a 19-play, 74-yard drive - their longest of the season - and took a 7-3 lead on quarterback Brett Rypien's 1-yard run.
The Broncos followed that drive up with their shortest after a 73-yard punt return by Cedrick Wilson set up Boise State's offense at the UNLV 6. On the only play of the drive the Broncos ran, McNichols bounced outside and won a footrace to the corner of the end zone for the touchdown, giving Boise State a 14-3 first quarter lead.
That early lead helped set the tone for Boise State as UNLV never really threatened to make the game competitive.
Rypien finished with 109 yards on 10-of-20 passing. Career receiving leader Thomas Sperbeck had five catches for 47 yards in his final regular-season home game.
UNLV's Kurt Palandech passed for 113 yards, completing 10 of 20 passes. He also led the team in rushing with 64 yards.
TAKEAWAYS
UNLV: The Rebels have already topped last season's win total of three games, but they will look to finish strong with a win in their finale next Saturday. With a victory, the Rebels could lock up second place in the West division and set their eyes on getting bowl eligible next year.
Boise State: The Broncos' defense delivered their most dominant performance of the season as the entire team seems to peaking at the right time. In the three games since its last-minute loss on the road at Wyoming, Boise State has committed only one turnover and averaged more than 48 points a game, while limiting opponents to just over 21.
UP NEXT
UNLV: The Rebels host in-state rival Nevada in the regular-season finale for both teams.
Boise State: The Broncos will travel to Air Force for their final regular-season tilt in a must-win game to keep their division title hopes alive.
---
More AP college football: www.collegefootball.ap.org and https://twitter.com/AP-Top25
---