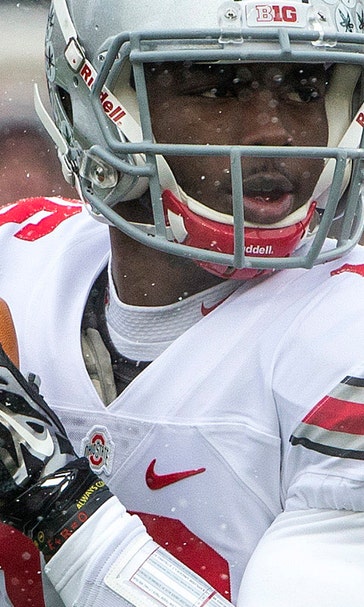 J.T. Barrett: 'I was like, 'Man, do I got a weenie arm?'' (VIDEO)
October 28, 2015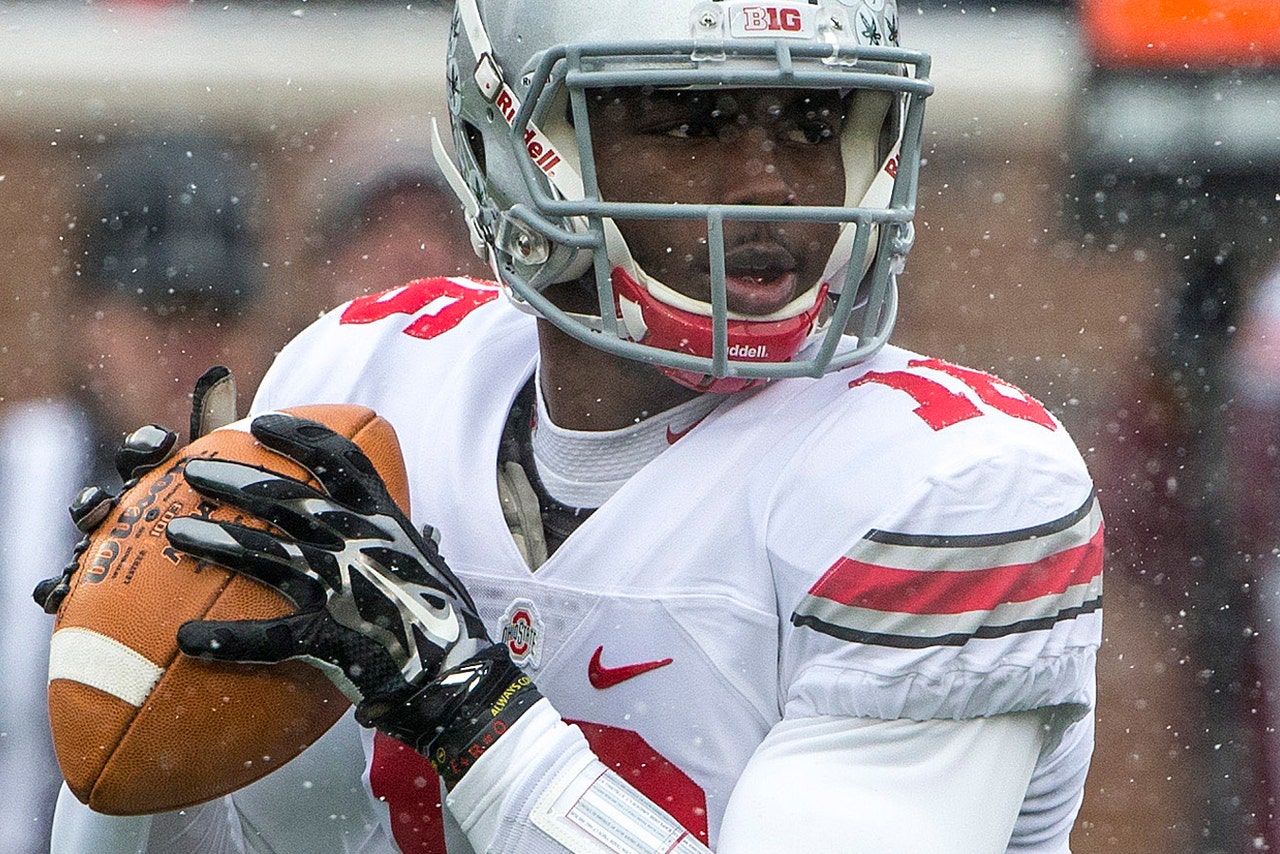 Wednesday night reporters at Ohio State found out J.T. Barrett had something to say about the coverage of the quarterback battle between Barrett and Cardale Jones.
The gist: While Jones might have the more powerful arm, Barrett's got plenty of arm strength to make the Ohio State offense go.
But perhaps we better just let him say it.
Barrett offered a reminder he can go deep last Saturday during his first start, lofting a 45-yard pass to Braxton Miller and a 30-yarder to Curtis Samuel in the end zone. He might have had another long TD if not for pass interference preventing his intended receiver from getting to a ball in the end zone. (He also had a 50-yard touchdown pass to Michael Thomas, but most of those yards came after the catch.)
As for how Barrett compares to Jones, CFB Film Room offered some perspective.
Of course there is more to the offense than throwing deep, but Barrett wants to make sure everyone knows he's got that in his arsenal when the time comes.
---
---