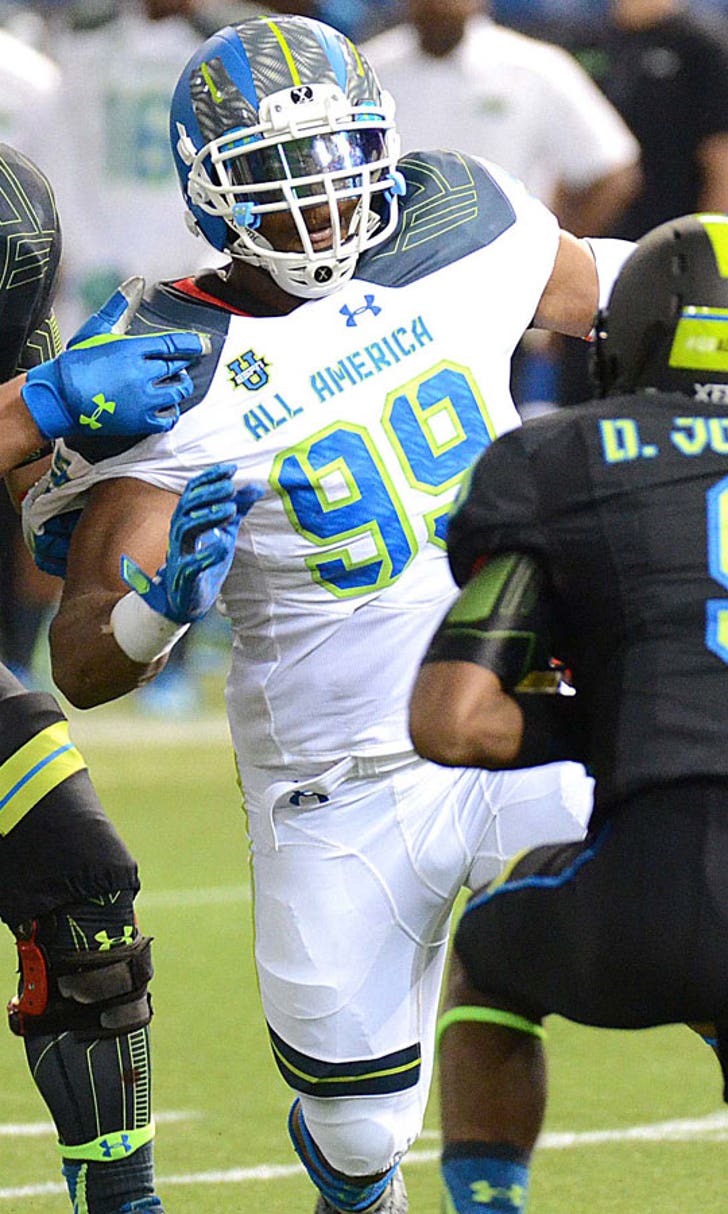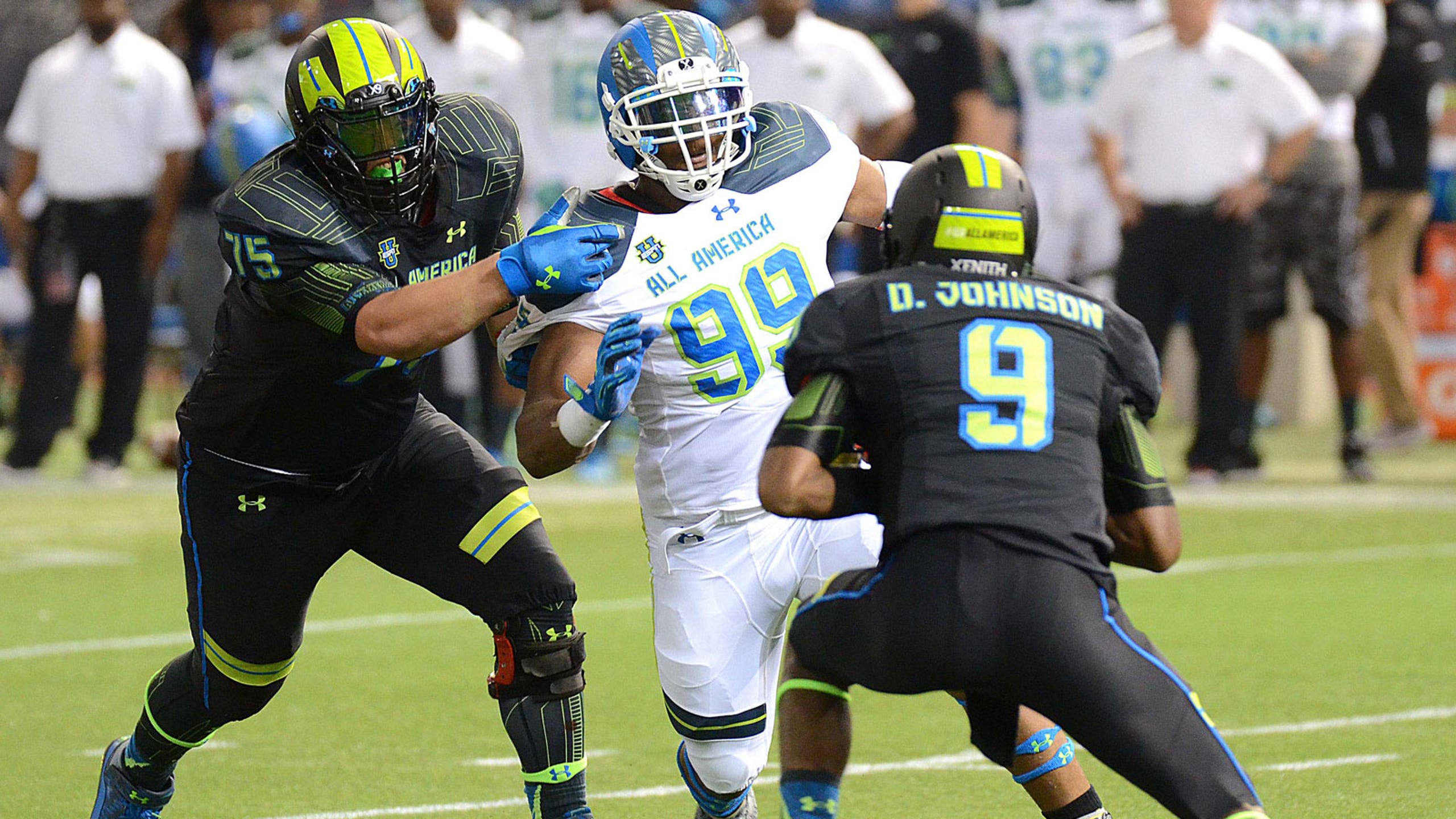 Is freshman DE Cowart the next big thing at Auburn?
BY foxsports • July 27, 2015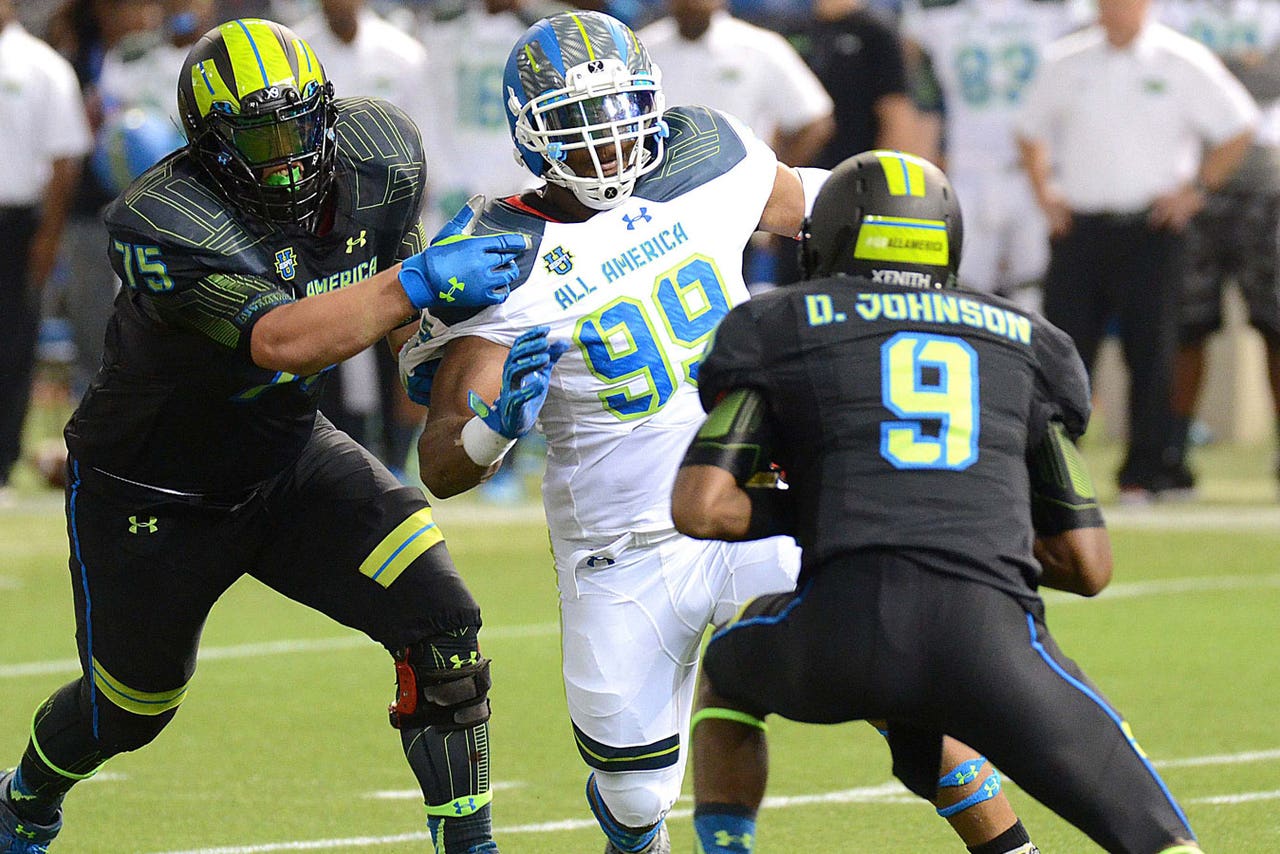 At a time when most college freshmen are moving into their dorms and just trying to get adjusted to life away from home, Byron Coward is fantatizing about the Heisman Trophy and preparing as if he's going to make a major impact on the Auburn defense this season.
Coward, the top-ranked defensive recruit in the country in the 2015 recruiting class as a 6-foot-3, 277-pound defensive end, is already being expected to push for immediate playing time on the Auburn defense. According to AL.com, Cowart undoubtedly will play a role this year given his talent; the question is whether it's as a situational pass rusher or a starter on a national title contender.
Part of that certainty comes from Cowart's work ethic. New defensive coordinator Will Muschamp had the following to say to AL.com about Cowart last week at SEC Media Days:
"Byron puts pressure on himself as a player, and we'll certainly bring him along, and when he's ready to accomplish the things he wants to accomplish, we'll make sure he's in position to do that."
Outside linebackers coach Lance Thompson added, "A guy like Byron, the best thing about him his he's really conscious of needing to get better. He's not worried about the hype, which expectations -- that's what fans do, that's what (media) do. We just told him, come in, do your best, be a conscientious player in terms of preparation, work hard. And he understands he's going to grow as a player."
The only questions, it seems, is how good Cowart will prove himself to be and how quickly he does so. He will be competing for playing time this year with returning Buck pass rusher DaVonte Lambert, but it sounds as though the uber-talented Cowart will be tough to keep off the field.
Even coach Gus Malzahn is expecting big things.
"We feel very good about him being able to come in immediately and help us, obviously rushing the passer," Malzahn told reporters.
---
---