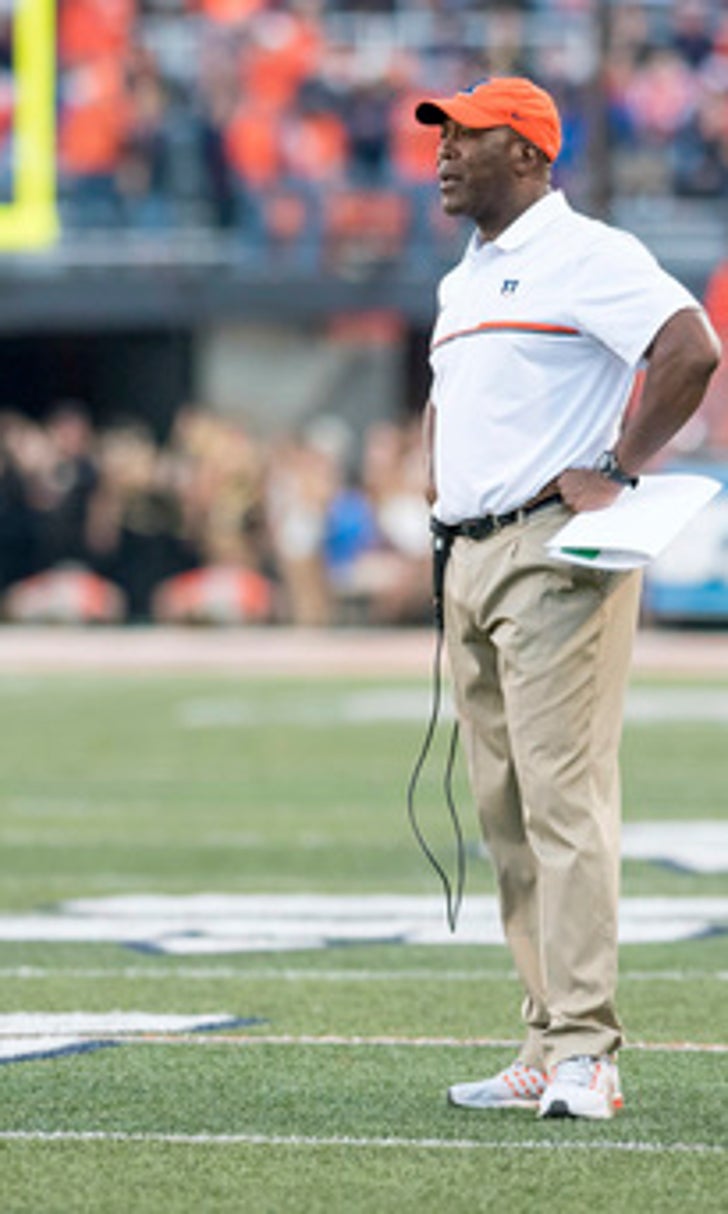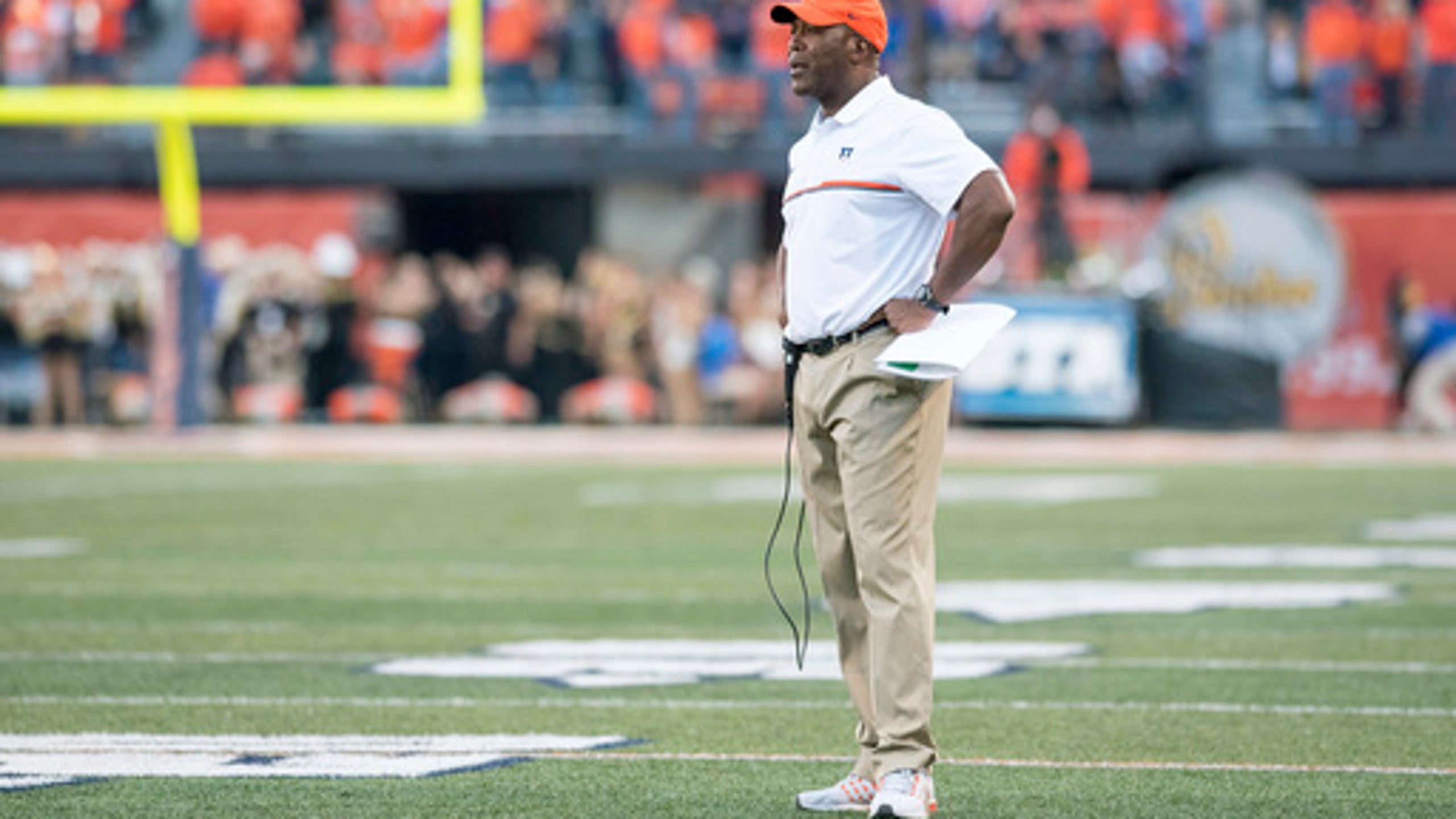 Illinois unsure if QB Wes Lunt will face Rutgers
BY foxsports • October 10, 2016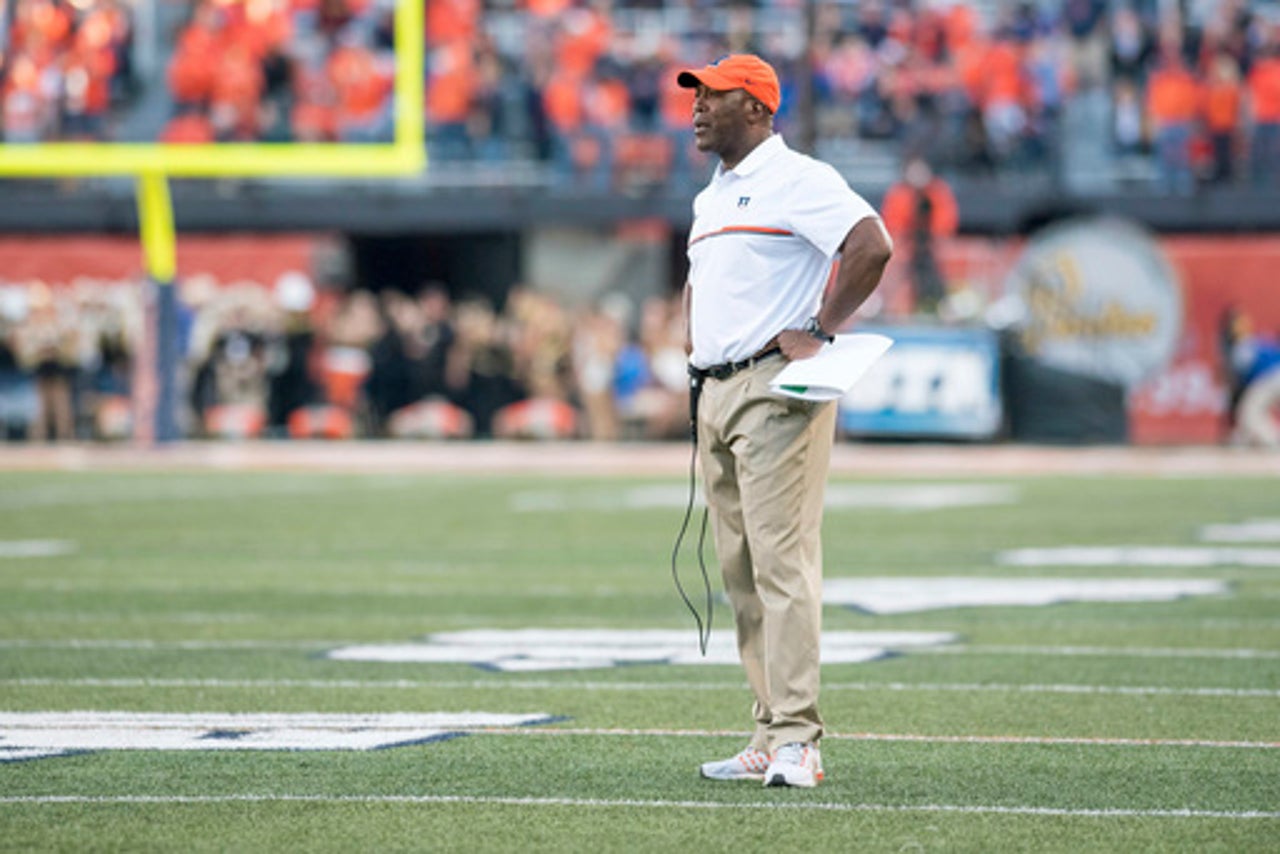 CHAMPAIGN, Ill. (AP) Illinois coach Lovie Smith said Monday that he does not yet know much about quarterback Wes Lunt's injury or whether the senior will be able to play Saturday at Rutgers.
Smith said Lunt remains the starter for Illinois (1-4, 0-2 Big Ten), but said backup Chayce Crouch was one of the bright spots in Saturday's overtime 34-31 loss to Purdue.
''Very confident on what we can do with Chayce running the offense,'' Smith said. ''I really like what he was able to do.''
Lunt left the Purdue game during the second quarter after a hard hit that drew a roughing-the-passer penalty and did not return. Illinois has not said exactly what his injury is.
''It's coach Smith before my name, not Dr. Smith. So I'm going to leave that alone,'' he said.
Crouch adds a running threat that Lunt does not. The 6-4, 225-pound sophomore was a bruising, effective runner against the Boilermakers, finishing with 17 carries for 137 yards and two touchdowns as he seemed to occasionally seek out contact. On one score, he launched himself head first into the end zone and flipped head over heels as he went down.
''Hey Chayce, it's OK to slide,'' Smith joked. ''But we needed that. He brought energy.''
Aside from Crouch, there were few bright spots Smith wanted to highlight Monday after a fourth straight loss. Among his concerns was penalties: The Illini were flagged 12 times for 125 yards, including penalties for celebrating after a score and targeting Purdue quarterback David Blough. The latter led to defensive end Carroll Phillips being ejected.
Smith bristled when asked whether he had not done enough to instill on-field discipline in his first season at Illinois.
''Have I been too lax with our football team, I'm going out there every freaking day just letting them do what they want to do? Absolutely not,'' Smith said.
Rutgers (2-4, 0-3) has lost three straight and both teams are looking for their first Big Ten wins.
---
Follow David Mercer on Twitter: (at)davidmercerAP
---
Online: Associated Press college football coverage: http://collegefootball.ap.org/
---