Georgia Tech Yellow Jackets
Georgia Tech Yellow Jackets
Georgia Tech QB TaQuon Marshall to start at North Carolina
Published
Oct. 30, 2018 3:34 p.m. ET
ATLANTA (AP) — TaQuon Marshall is keeping his starting job as Georgia Tech's quarterback after Tobias Oliver posted huge numbers as a runner in last week's upset win at Virginia Tech.
Marshall won't have the position to himself.
Coach Paul Johnson said Tuesday he plans to play both quarterbacks in Saturday's game at North Carolina. He said he won't take the starting job from Marshall, a senior captain , just because Oliver ran for three touchdowns in his first start last week.
"They're both going to play but I'm not going to take a senior captain on the team and sit him down because Tobias played really great against Virginia Tech," Johnson said.
Oliver's performance helped provide new hope for Georgia Tech (4-4, 2-3 Atlantic Coast Conference) entering the game at North Carolina (1-6, 1-4).
Oliver, a freshman, was dominant in the 49-28 win over Virginia Tech . His 40 carries for 215 yards were the second-highest totals for a quarterback in school history. His only pass attempt was incomplete, making the Yellow Jackets' spread-option offense even more one-dimensional than with Marshall.
Johnson said Oliver "has gotten much better" at identifying defenses and making checks since preseason practice, when he was only third on the team's depth chart.
"He's also really tough," Johnson said. "He's slippery, he's elusive, he's hard to tackle and he gets north and south. He's got a lot of good things going for him, too. It's like I said, it's not denigrating one over the other. They both can do some things that are positive."
Johnson said Marshall is healthy after missing practice last week with what Georgia Tech said was an upper body injury.
Marshall was cleared to play before the Virginia Tech game but was held out due to his limited availability in practice last week. That cleared the path for Oliver (6-2, 182).
The results were dramatic.
With Oliver leading the offense, Georgia Tech ran for 465 yards. The Yellow Jackets took their first win in a game they did not complete a pass since a 16-7 victory over Georgia in 1977.
Oliver has 660 yards rushing with 10 touchdowns to pass Marshall as Georgia Tech's leading rusher this season. Marshall has 598 yards and nine touchdowns for the nation's top rushing attack.
Oliver also has been effective when playing behind Marshall this season.
The win at Virginia Tech, following a 28-14 home loss to Duke on Oct. 13, prompted speculation that Oliver might keep the starting job.
Johnson was quick to defend Marshall, noting the senior posted big numbers in other games, including a 66-31 win at Louisville .
"You know, Tobias played a really good game against Virginia Tech," he said. "Some people have really short memories. TaQuon played a really good game against Louisville. TaQuon was pretty good against Bowling Green. He's been pretty good in a lot of games."
Johnson said both quarterbacks are "very capable."
"I like both those guys," he said. "I wish we had the same kind of depth at every position we have there. It would be a good problem to have."
---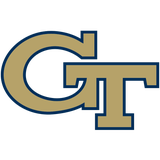 Get more from Georgia Tech Yellow Jackets
Follow your favorites to get information about games, news and more
---