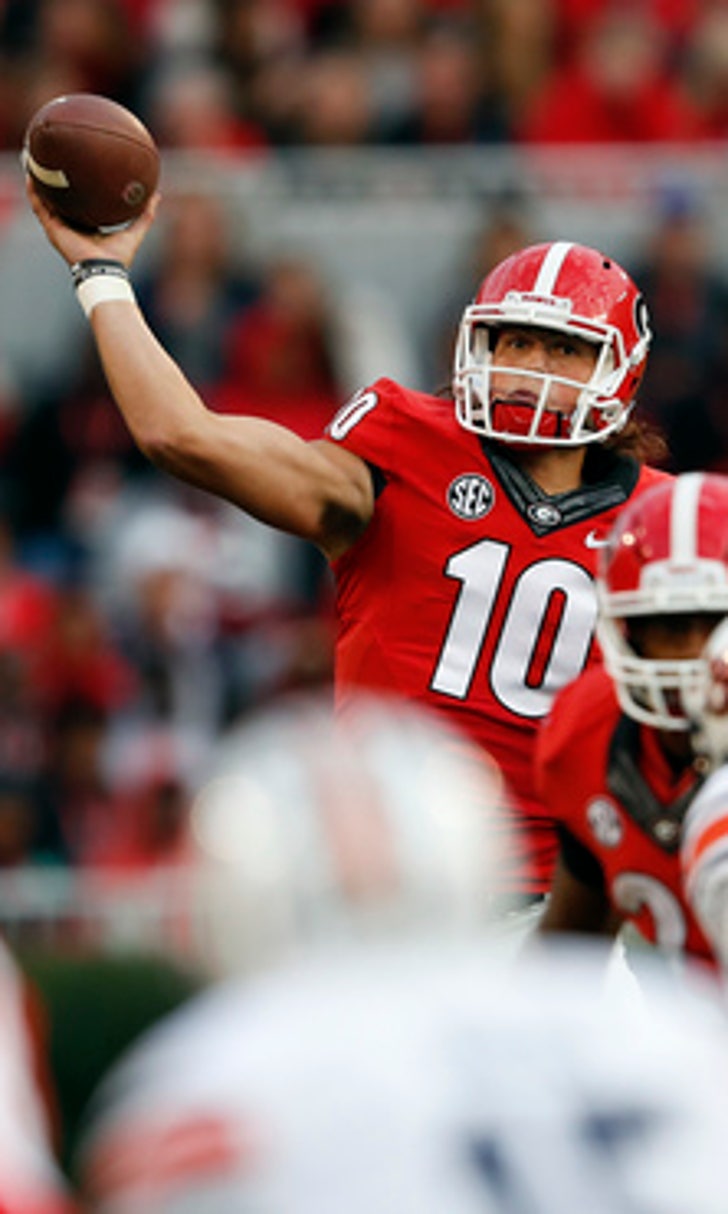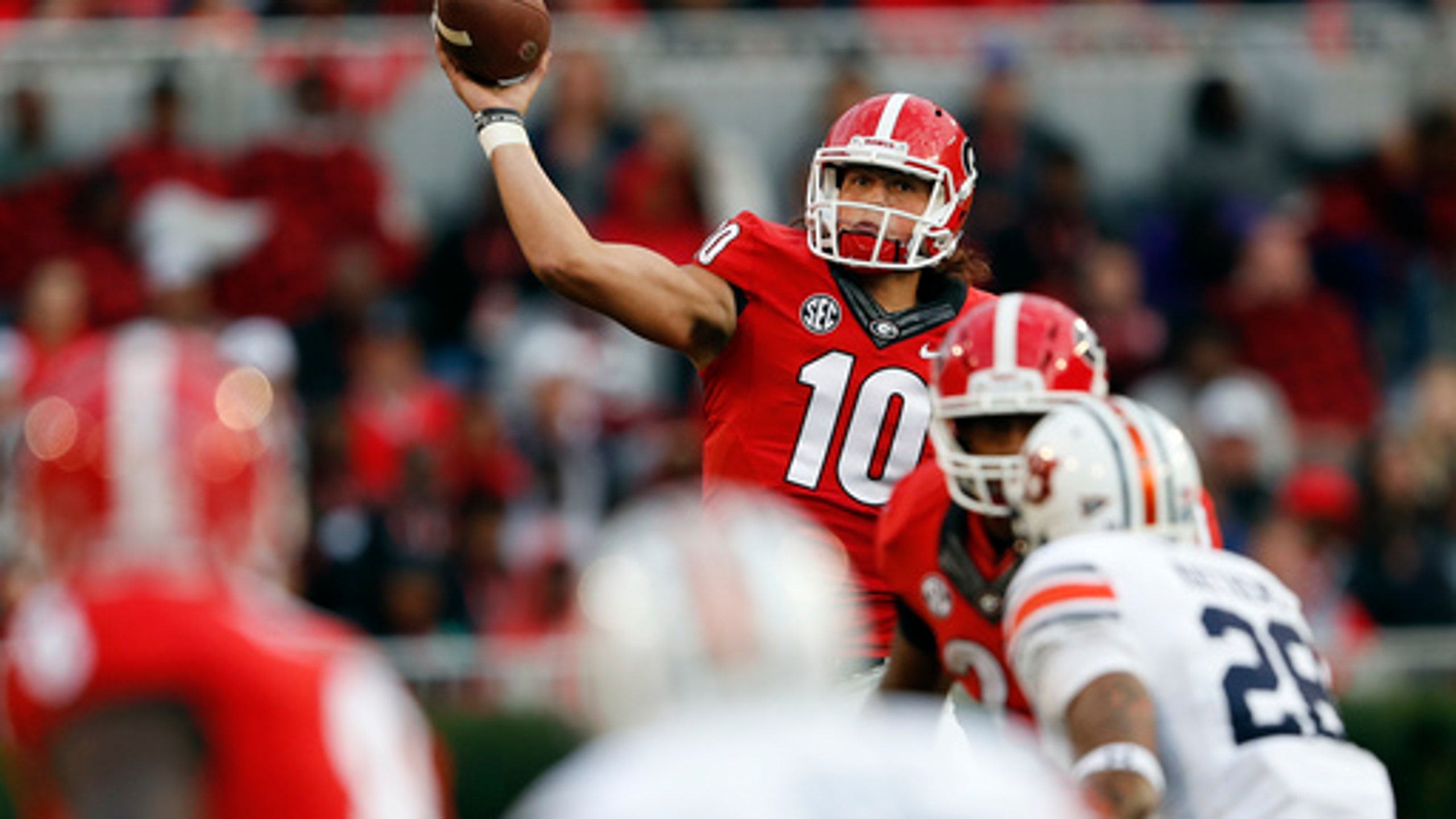 Georgia looking to remain focused against Ragin' Cajuns
BY foxsports • November 18, 2016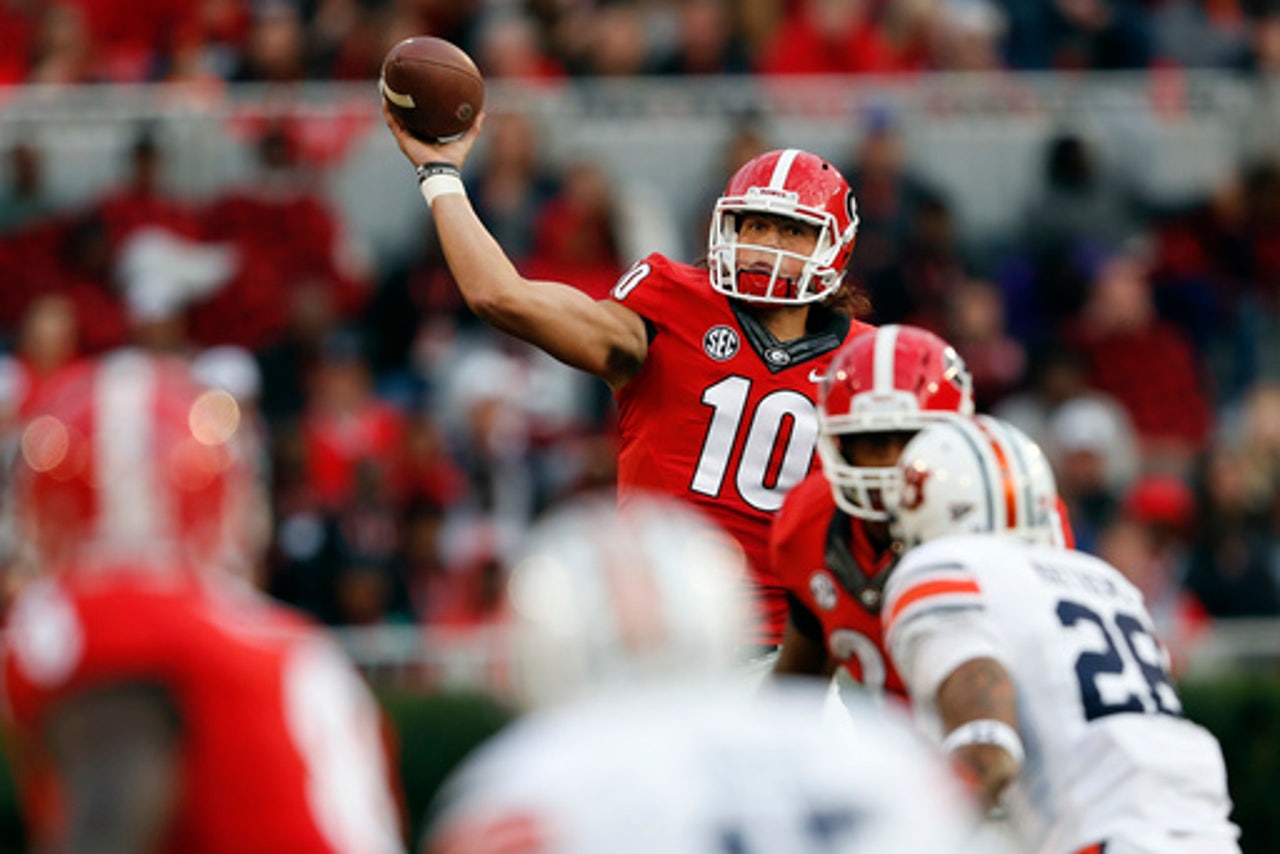 ATHENS, Ga. (AP) There has been a lot of talk about an early season scare from Nicholls as Georgia has prepared for this week's visit from Louisiana-Lafayette.
Georgia held on late for a 26-24 win over Nicholls on Sept. 10. It was a shaky win that gave first indications of struggles to come against Southeastern Conference opponents.
This is a dangerous week for Georgia, which is coming off last week's 13-7 win over then-No. 8 Auburn and plays state rival Georgia Tech next week. Linebacker Lorenzo Carter says the Bulldogs learned an important lesson against Nicholls.
''Definitely. It's still sitting there in the back of our heads,'' Carter said. ''That game was really close and Nicholls played a great game. We've got to come out here and we've got to be sharp on everything.''
Georgia (6-4) held Auburn without a first down in the second half. The Bulldogs have won two straight, and a win over the Ragin' Cajuns would keep alive the chance for a strong finish under first-year coach Kirby Smart.
Louisiana-Lafayette also is coming off an impressive defensive performance in the state of Georgia.
The Ragin' Cajuns (4-5) held Georgia Southern, the top rushing team in the Sun Belt Conference, to only 52 yards rushing in last week's 33-26 win in Statesboro, Georgia.
Louisiana-Lafayette coach Mark Hudspeth said his defense ''played hard and played physical.'' He was equally happy his offense had its highest-scoring game since a 41-39 loss at Tulane on Sept. 24.
''We made some big plays and that was something our offensive had been lacking,'' Hudspeth said.
Georgia cornerback Maurice Smith already has played against Louisiana-Lafayette quarterback Anthony Jennings, a transfer from Louisiana State.
''He's athletic and mobile,'' said Smith, the Alabama transfer. ''He can throw the ball as well as run it. He's decisive when he stays in the pocket but he can also scramble and make plays that way.''
----
Some other things to watch when Louisiana-Lafayette visits Georgia:
VERSATILE RILES: Al Riles, who leads Louisiana-Lafayette with 44 catches for 513 yards, threw a 48-yard touchdown pass on a trick play and had five catches for 81 yards in the win over Georgia Southern. ''He was all over the field,'' Hudspeth said. ''It was great to see him contribute so many different ways. He's a really good athlete. He's been a big contributor already this year but did a little bit more.''
NEW LOOK: For the first time since the 2008 season, the Bulldogs will wear black jerseys instead of their normal red home jerseys. Georgia also is encouraging fans to wear black to the game.
SNAP IT TO ME: Redshirt freshman Dion Ray, who scored on a 16-yard run, was one of four players to play quarterback last week for the Ragin' Cajuns, thanks to wildcat plays. Ray impressed Hudspeth, even though he didn't attempt a pass, which could lead to more time against Georgia. ''I was really pleased not just with his performance but how he just handled himself getting his really first true action at quarterback,'' Hudspeth said. ''I thought he was just control of the offense, managed the game and he took care of the football and made some big plays when he got the opportunity.''
KNOCK ON WOOD: Smart was rapping his knuckles against the wooden podium even before a reporter could finish his question about freshman quarterback Jacob Eason's streak of four games without an interception. Eason's last interception came against South Carolina on Oct. 9. Overall, he has 11 touchdown passes with only five interceptions. ''He has done a good job at that,'' Smart said. ''... He hasn't had a whole lot of bone-headed plays.''
THIN AT RECEIVER: Georgia receivers Michael Chigbu, Reggie Davis and Jayson Stanley could miss the game with injuries. Chigbu hurt his knee against Auburn and Davis missed the game with a shoulder injury. Georgia also could hold out offensive guard Isaiah Wynn (sprained knee) and linebacker Natrez Patrick (shoulder).
---
More AP college football: www.collegefootball.ap.org and https://twitter.com/AP-Top25
---