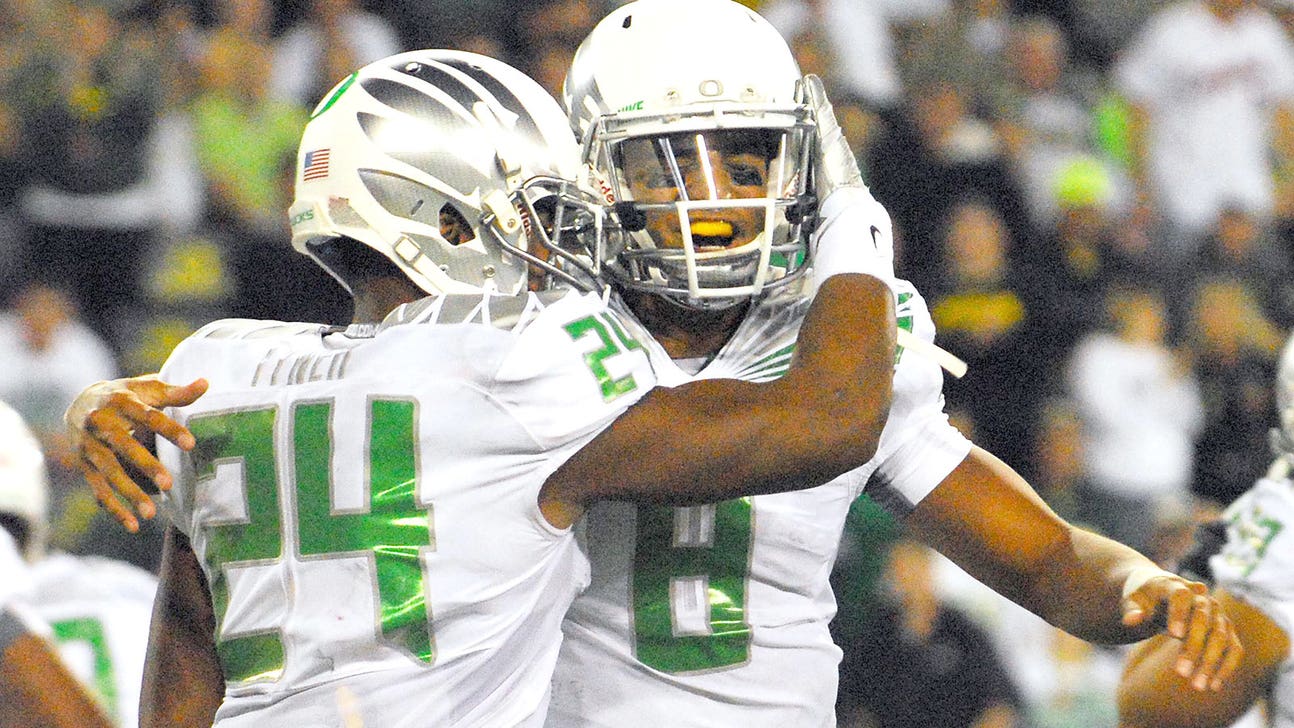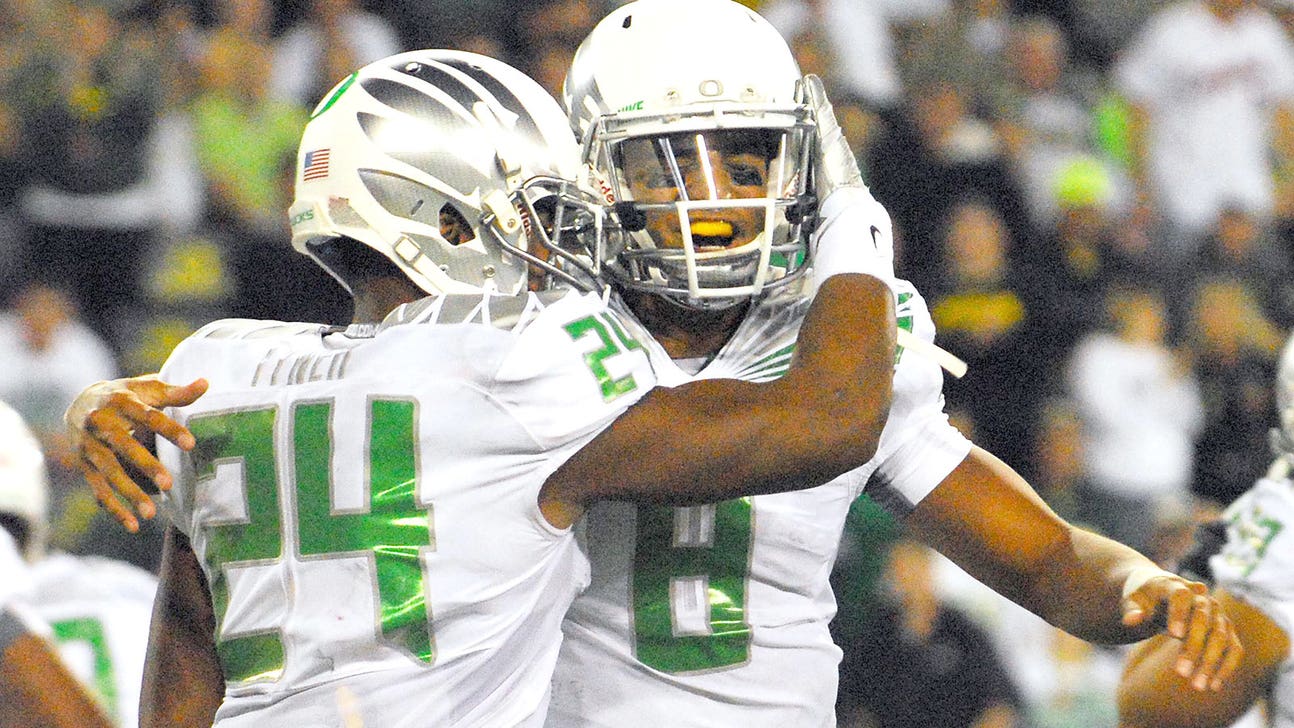 Gary Campbell breaks down Oregon running back group
Published
Jul. 6, 2015 4:10 p.m. ET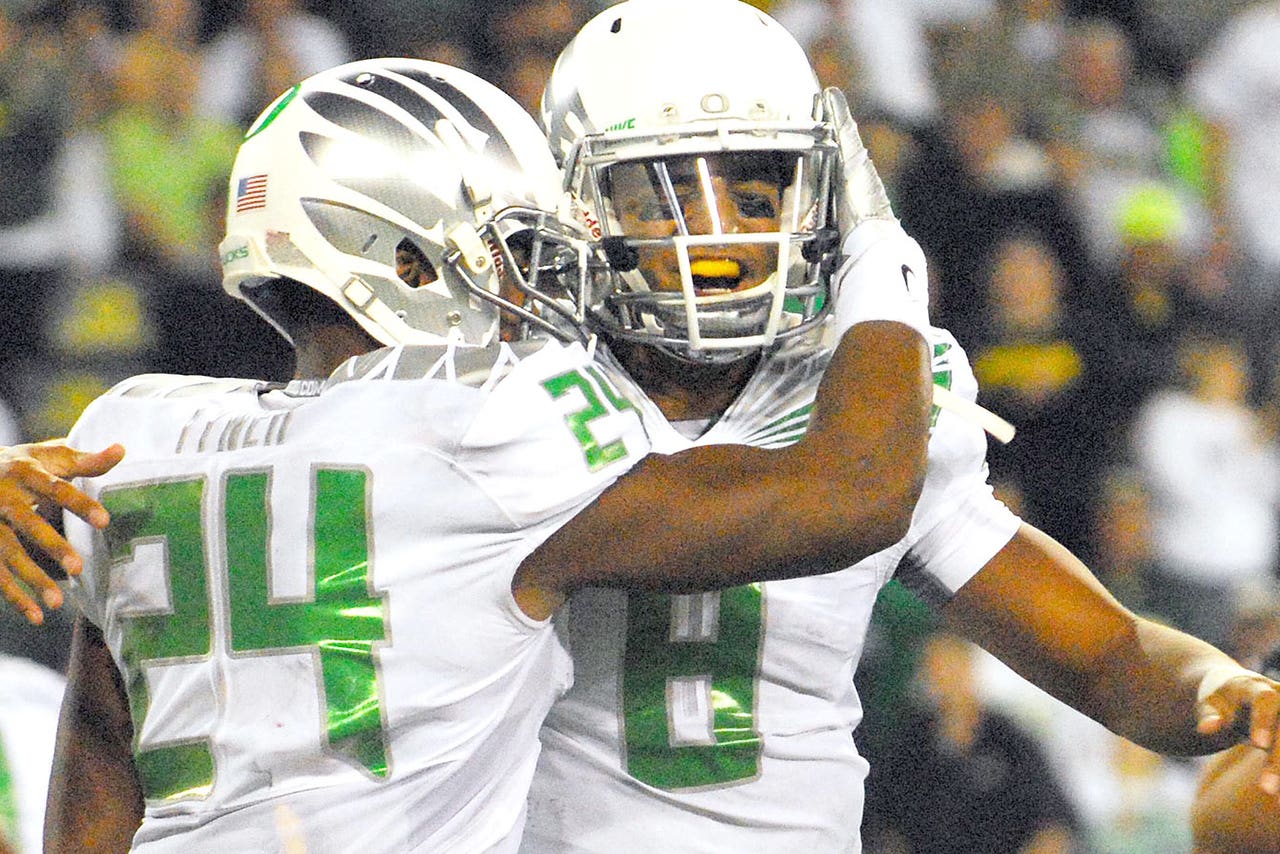 Oregon's running backs should once again be one of the most dynamic groups in the entire country, especially as they return sophomore sensation Royce Freeman and junior Thomas Tyner.
In 2014, Freeman rushed for 1,365 yards and 18 rushing touchdowns, while Tyner shined at the end of the season while accounting for 573 yards and five touchdowns on the year.
UO running backs coach Gary Campbell recently sat down with The Oregonian's Andrew Greif to dish on the state of the Ducks' running back crew.
Here are some highlights from the article:
On offense's biggest strength coming into the 2015 season:
"I would say probably at our running back position our biggest strength is we have two really quality guys back there and when they're healthy they're as good as any in the conference. I would think that would be a strong point. And I think we have pretty good prospective offensive line if we can keep everybody healthy. They'll be the strength of the offense I believe."
On challenges for the RB group:
"I don't know what their challenge would be. I think we've got a couple good running backs, as good as any. They've got to learn to block a little better, I'd say. If they had anything that's lacking it would be our pass blocking abilities and then, too, to learn a little more about our passing game, I think that's one of the things, as well. So we can get them involved a bit more on the routes, that sort of thing."
On additional pressure on the running backs with former QB Marcus Mariota gone:
"I think it is what it is, as far as what the running backs have to do. Yeah, you might say that it's their responsibility but they're always going to give it their best shot, they're a great group of kids. If they're called upon to deal with more I'm sure they're ready for it. They don't mind carrying the ball. The more carries the better as far as they're concerned. I know from playing the position I'd like to get as many carries as I could possibly get and if having an inexperienced quarterback means more reps and more carries then I'm sure they'll certainly welcome it. I certainly welcome it to see them get to carry it more. I don't think they'll feel any added pressure. It'll actually be kind of fun to see them get to carry it a little more."
(h/t The Oregonian)
Photo Credit: Susan Ragan-USA TODAY Sports
---