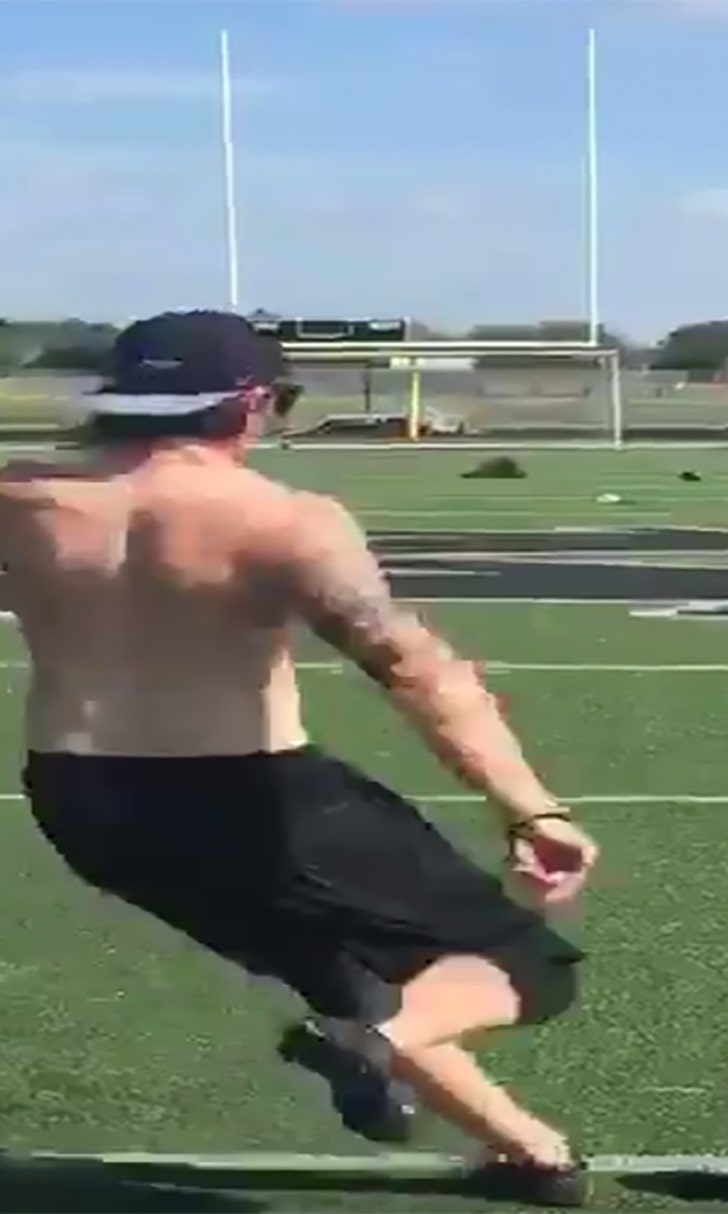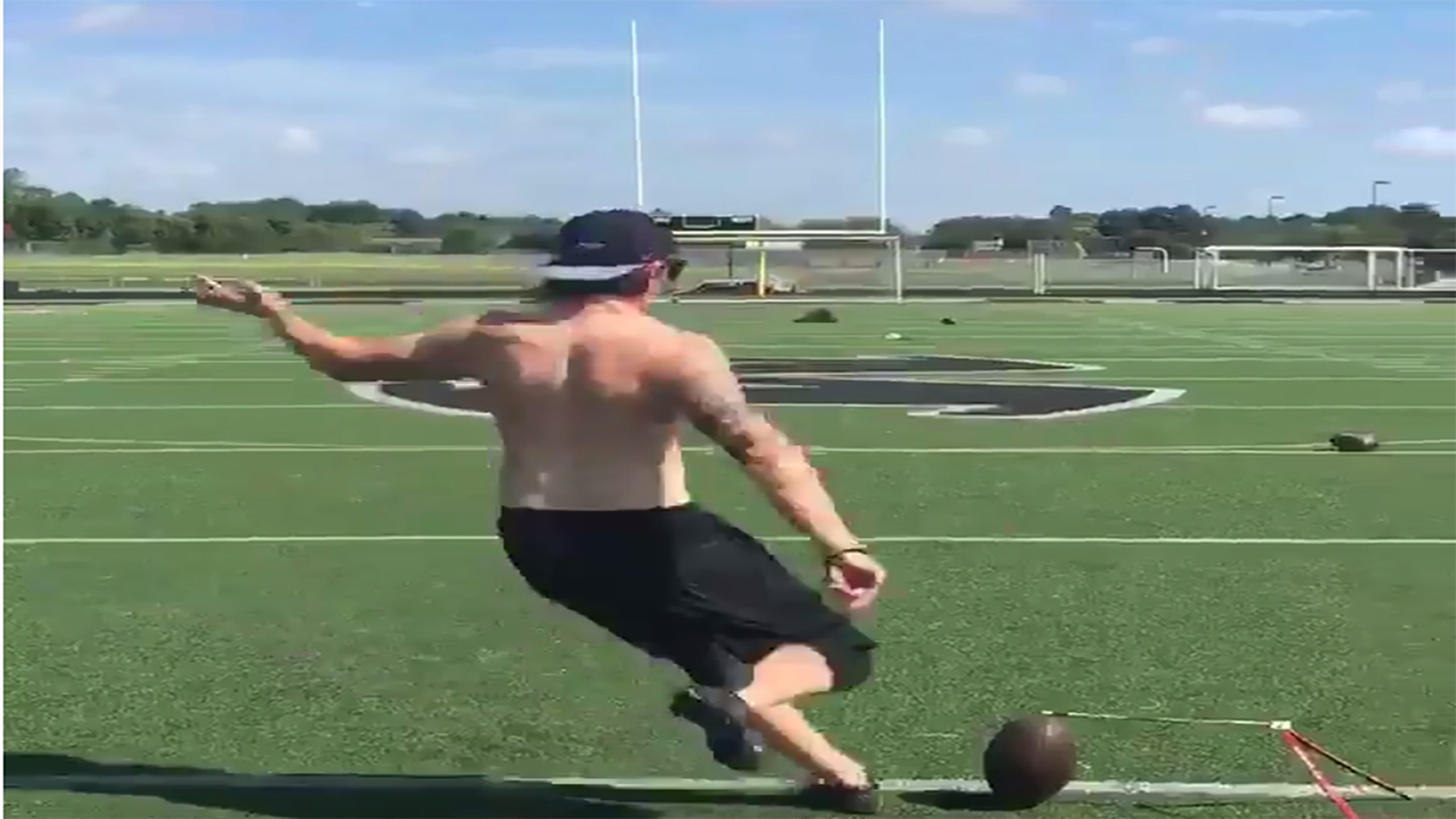 Former Baylor kicker casually drills an 80-yard field goal
BY foxsports • September 8, 2016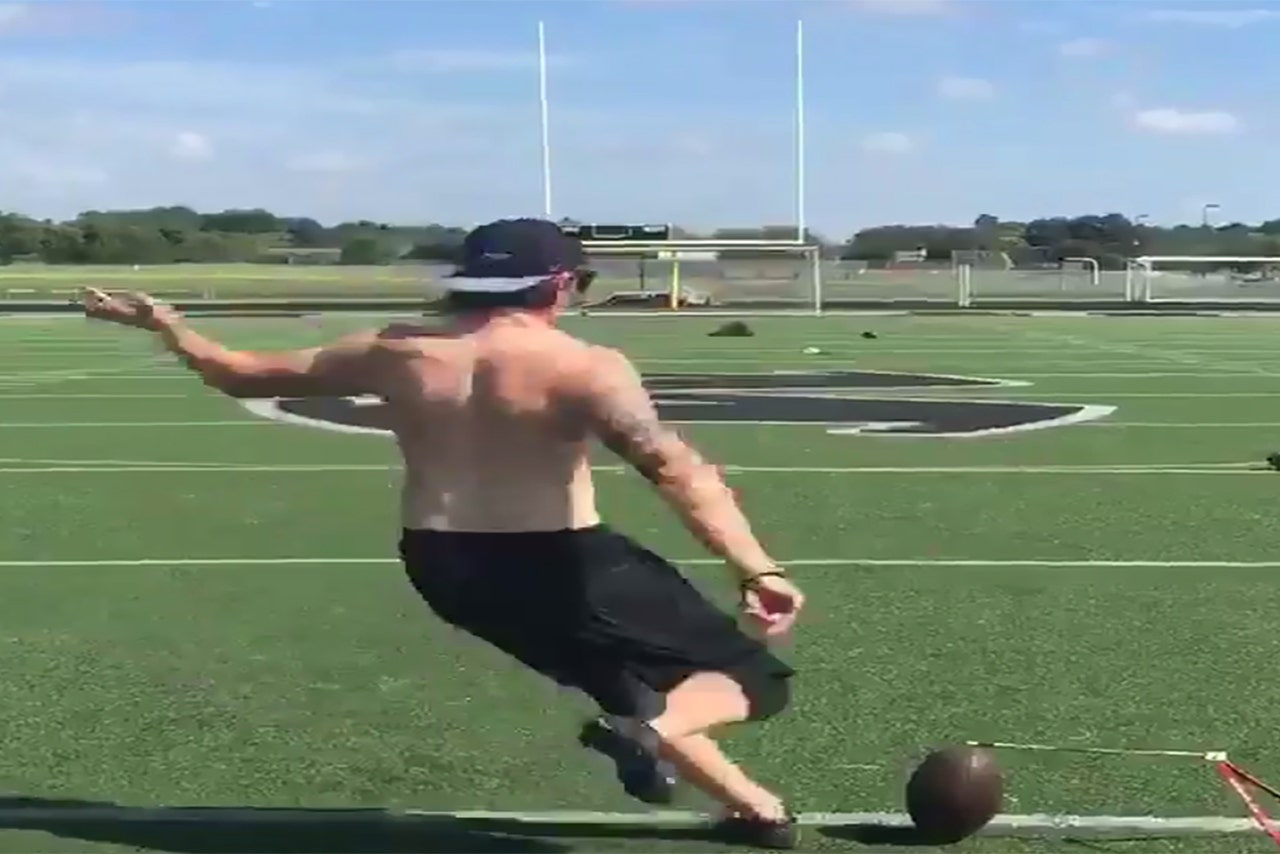 His name is Spencer Evans, and he kicks footballs very, very far.
The former Baylor Bear place kicker, who is currently in the process of transferring to another school, took to Twitter on Wednesday evening to show off his absolute cannon of a leg -- drilling a field goal from 80 yards away.
Was it aided by the wind a little bit? Yeah, probably... but he walked away from that conversion like he makes those in his sleep. That, combined with his mentality that he can kick footballs further without a shirt on, is some serious swagger.
Keep an eye on this kid wherever he lands.
---