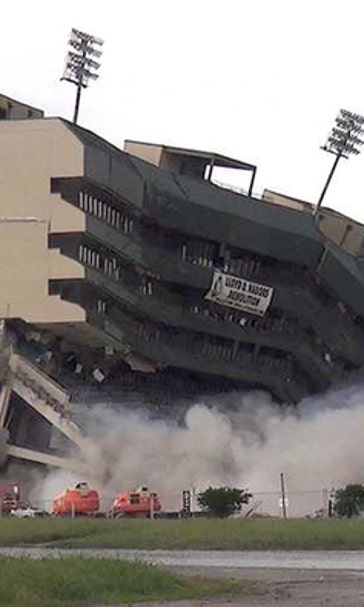 Former Baylor football's Floyd Casey Stadium demolished
May 14, 2016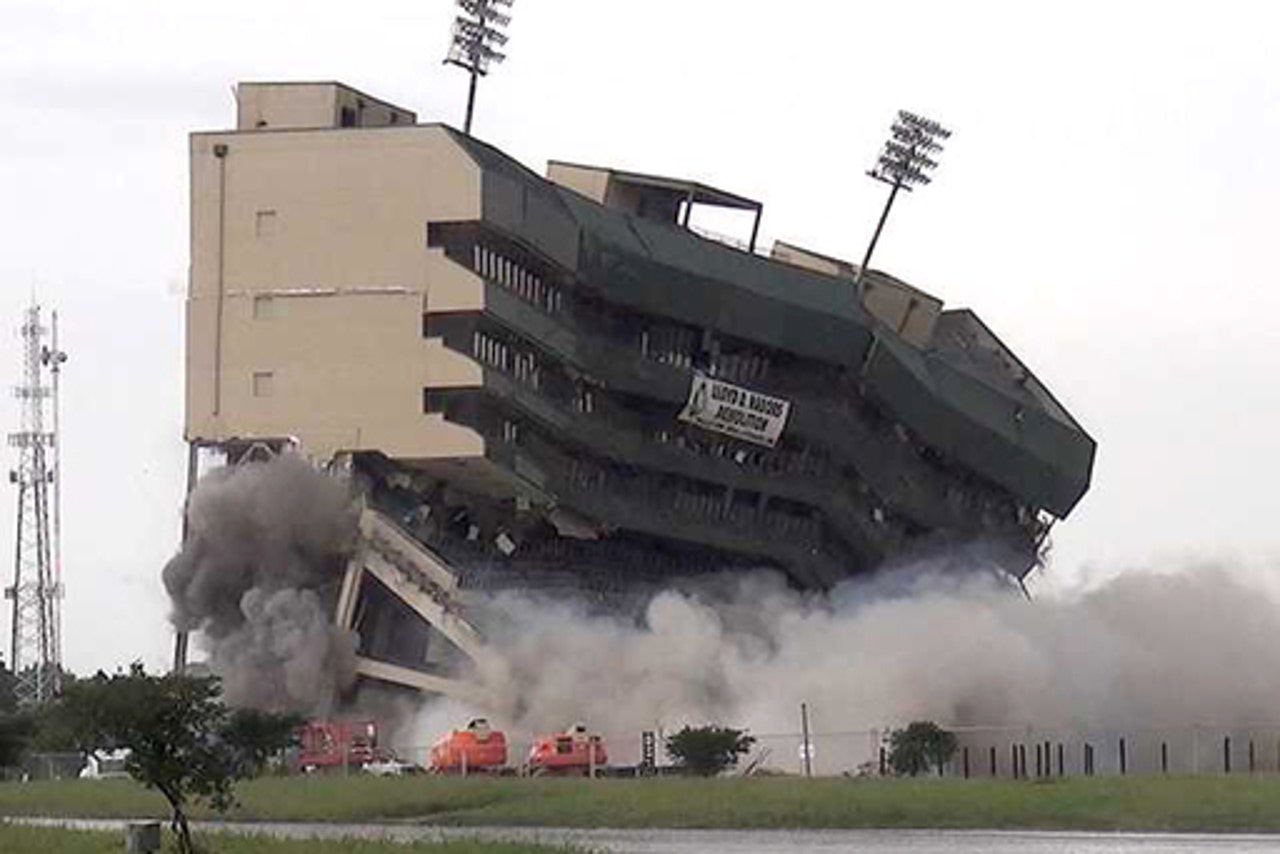 WACO, Texas (AP) Explosives have brought down what was left of the former longtime home of Baylor football.
Floyd Casey Stadium was imploded Saturday in a demolition that took a matter of seconds on an overcast day in Waco.
The Bears in 2014 began using the new $260 million McLane Stadium, a 45,000-seat venue on the banks of the Brazos (BRAZ'-uhs) River.
Floyd Casey Stadium had been home to Baylor football since 1950.
The city of Waco plans to acquire the site after the debris is cleared and an environmental assessment is done.
---
Online:
http://www.baylor-stadium.com/
---