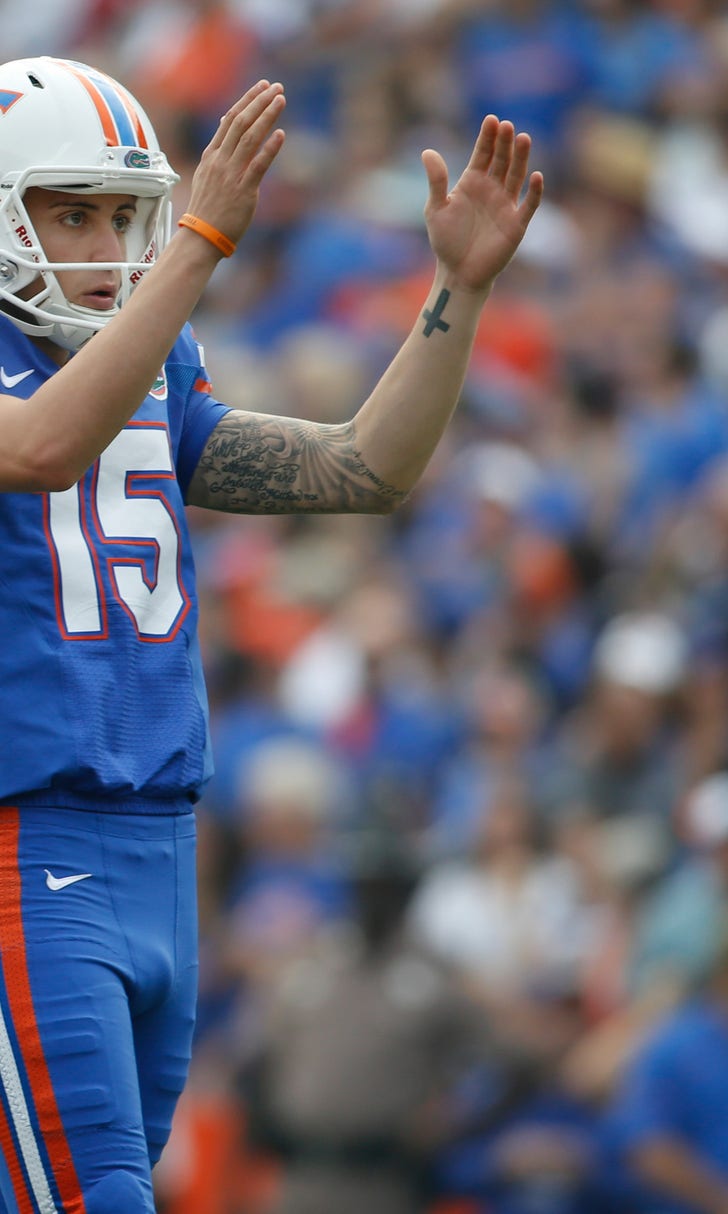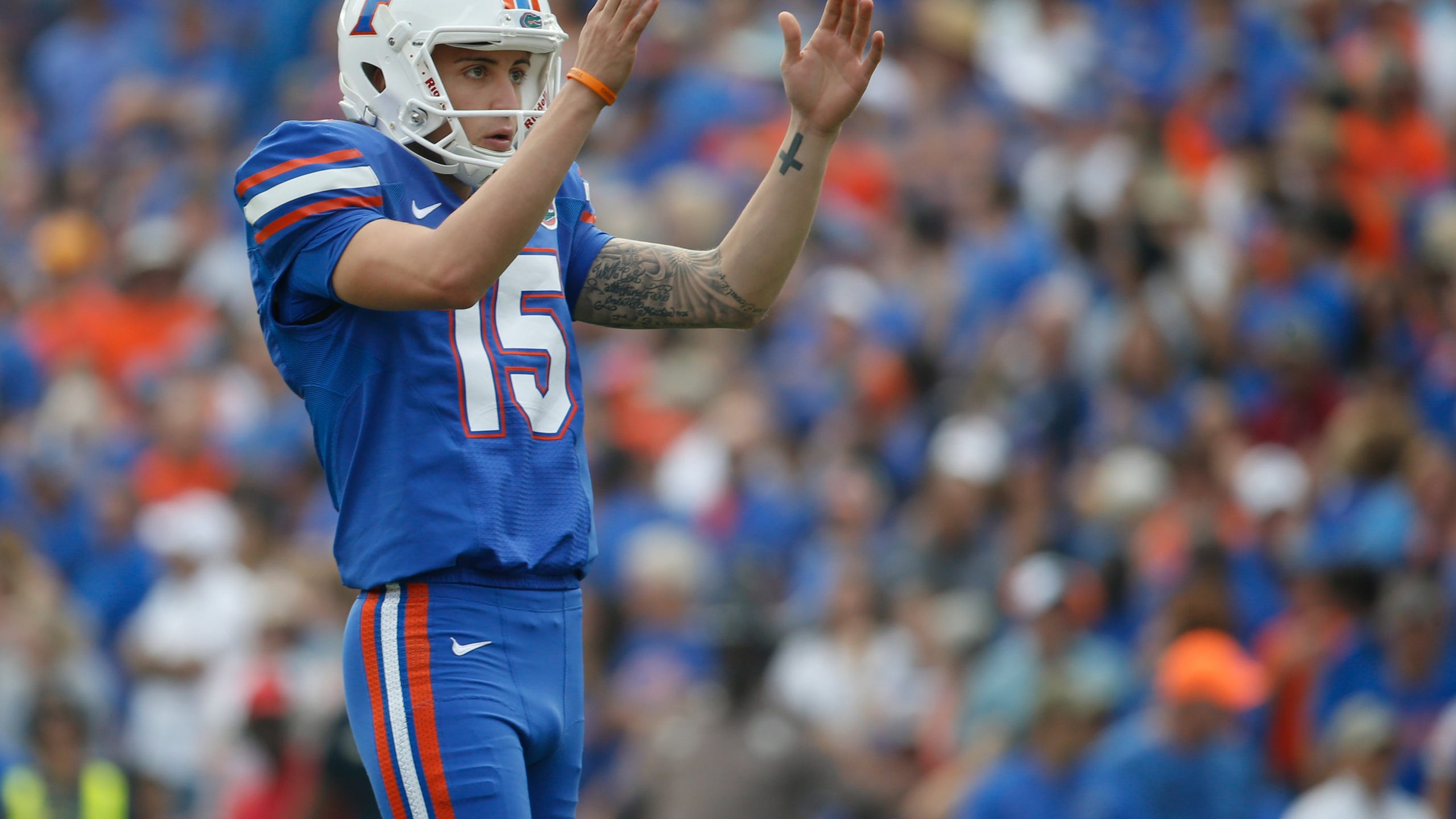 Florida Football: Kicker Eddy Pineiro nails insane 81-yard FG (Video)
BY Fansided and Shannon Sickmon/FanSided via Saturday Blitz • June 30, 2017
Florida football kicker Eddy Pineiro booted an incredible 81-yard field foal during practice this spring.
As an avowed Florida State Seminole fan, I am the last one to give the Florida Gators kudos for anything. However, Eddy Pineiro's kicking game is seriously amazing.
Everyone knows that the kicking game is integral to college football. As any FSU alum can attest, a shaky kicking game can mean the difference between a good season and a freaking national title. To wit, the 1991 and 1992 FSU v. Miami games, hilariously (massive sarcasm) dubbed Wide Right I and Wide Right II, in which the kicker missed an extra point and a field goal, respectively.
In 1991 the Seminoles finished the season ranked No. 4, while the Hurricanes went on to win a national title. In 1992, the 'Noles finished No. 2 in the country but could have gone to the national title game had it not been for that fateful missed kick. Since then, the Seminoles have avoided the terrifying "Wide Right" spectre by recruiting brilliantly in that specialist position; namely, Sebastian Janikowski, Graham Gano and the legendary Roberto Aguayo.
Now it seems that the Gators have somehow managed to land a kicker with fearsome talent. Florida kicker Eddy Pineiro, while playing respectably last season (3rd in the SEC), has been hiding his powers under a bushel. He recorded a massive 77-yard kick two years ago, a feat that has made him a social media sensation. He managed to beat that number in practice, slamming an 81-yarder the other day.
Here is a video of the guy in action.
It's safe to say that Pineiro will have no trouble with long field goals this season with that leg.
Granted, it is much easier to attain this kind of crazy air without a bunch of massive men in pads rushing you, but I have to give the guy a begrudging thumbs up.  Well done, Florida.
More from Saturday Blitz
This article originally appeared on
---
---