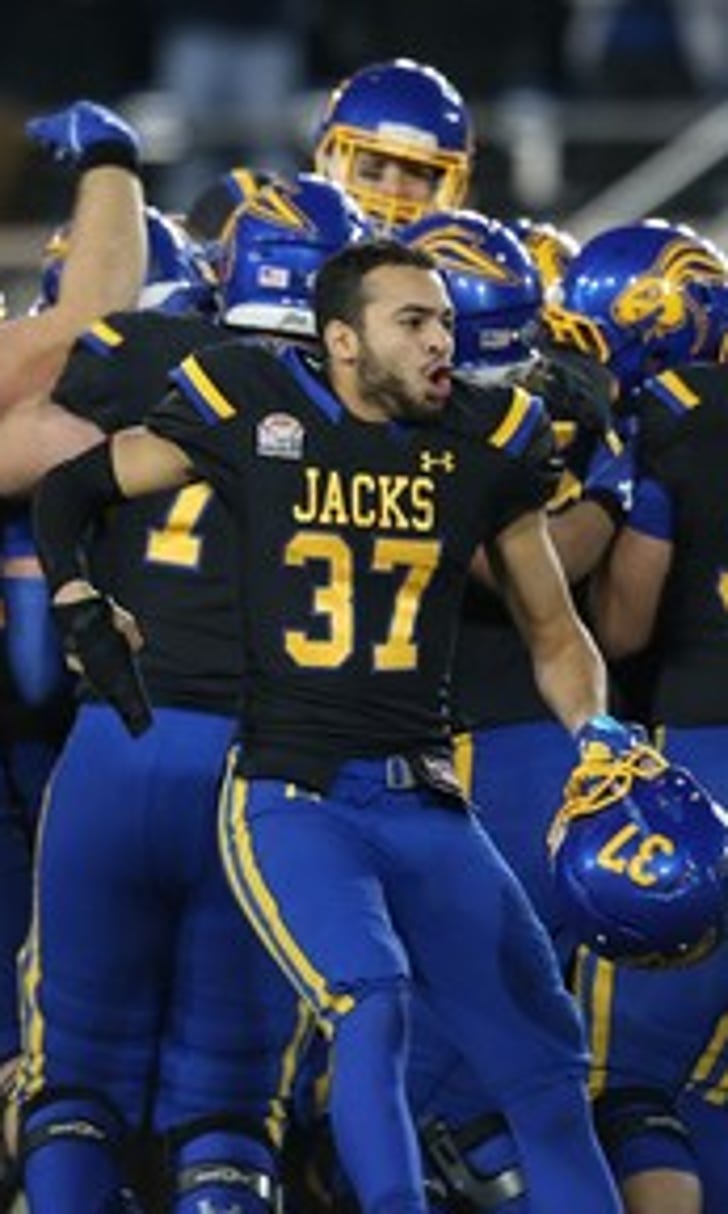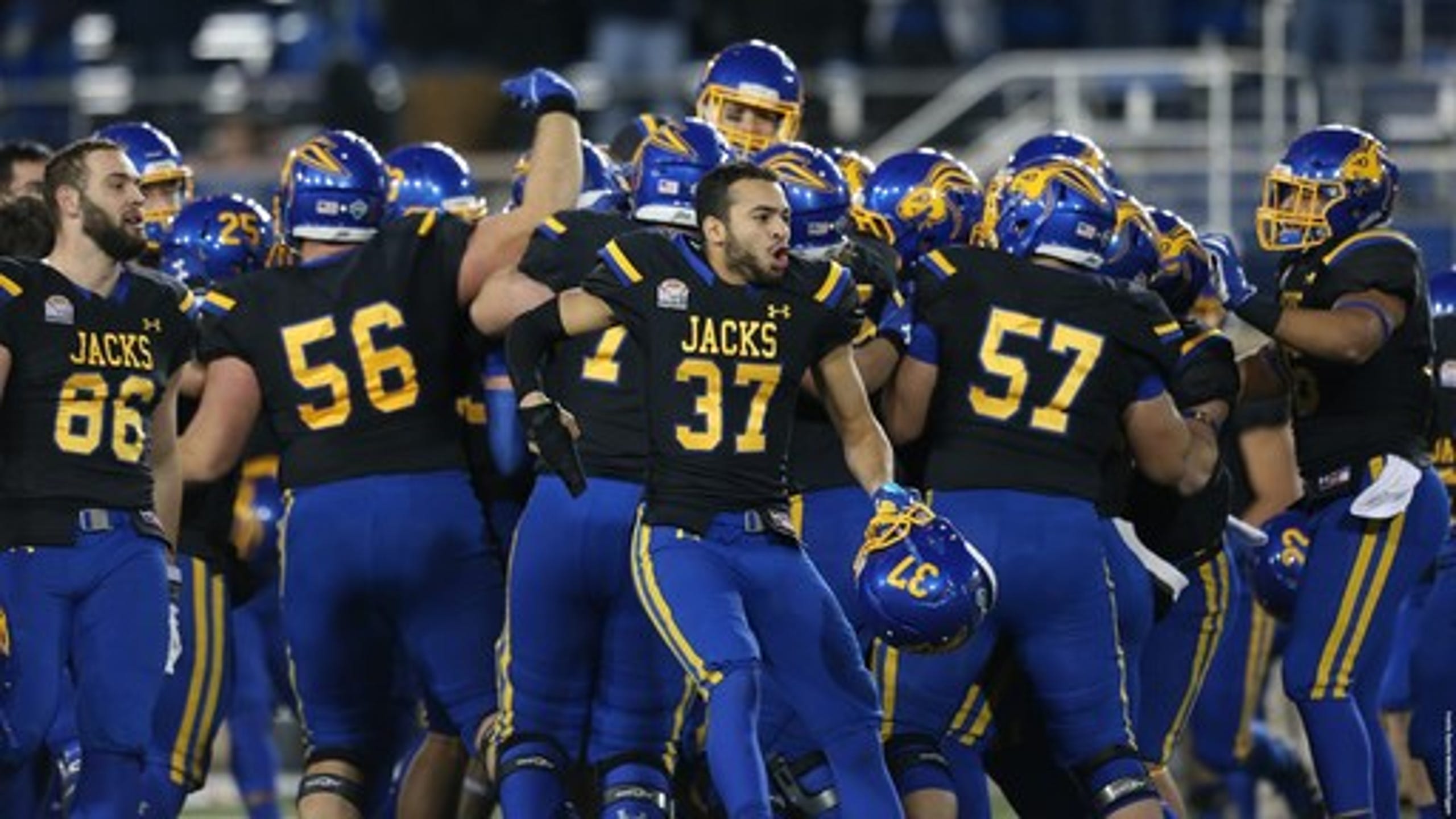 FCS Playoffs: New Hampshire at South Dakota State
BY AP • December 6, 2017
FCS Playoffs Quarterfinal
The Matchup - New Hampshire (9-4) at No. 5 seed South Dakota State (10-2)
Kickoff - 3 p.m. ET Saturday at Dana J. Dykhouse Stadium (19,360) in Brookings, South Dakota
Coverage - ESPN3
Series - First meeting
Players to Watch - New Hampshire: QB Trevor Knight (273 of 437, 3,197 yards, 25 TDs, 8 INTs), RB Evan Gray (165 carries, 590 yards, 7 TDs), WR Neil O'Connor (93 receptions, 1,358 yards, 10 TDs), DT Rick Holt (71 TT, 12 TFL, 9 sacks), LB Quinlen Dean (118 TT, 11 1/2 TFL, 2 INTs), CB Prince Smith Jr. (52 TT, 8 PBU); South Dakota State: QB Taryn Christion (218 of 360, 3,091 yards, 31 TDs, 8 INTs; 467 rushing yards, 8 TDs), RB Brady Mengarelli (128 carries, 734 yards, 6 TDs), TE Dallas Goedert (66 receptions, 1,049 yards, 6 TDs), WR Jake Wieneke (49 receptions, 720 yards, 13 TDs), DT Kellen Soulek (29 TT, 5 TFL, 3 1/2 sacks, 2 FF), LB Christian Rozeboom (113 TT, 7 TFL, 3 takeaways)
The Skinny - These programs are hardened by playoff runs and led by coaches who are among the longest-tenured in the FCS, UNH with Sean McDonnell (150 wins in 19 seasons) and SDSU with John Stiegelmeier (147 wins in 21 seasons). The big question surrounding the game is whether Knight, who was knocked out of UNH's second-round win at Central Arkansas, will guide the Wildcats' offense after being in concussion protocol this week. Redshirt freshman Christian Lupoli was 8 of 10 for 63 yards and a touchdown in relief of Knight in the 21-15 win. The CAA Football power has been on a late-season roll defensively, posting eight sacks and forcing eight turnovers in two playoff wins. The 'Cats have 27 takeaways, including CB Isiah Perkins' five interceptions. Conversely, the host Jackrabbits have averaged 42 points during a six-game winning streak. Christion has set the school record with 31 TD passes. While Goedert has six 100-yard games this season, Wieneke surprisingly has none despite nearing 5,000 career receiving yards with 4,912. SDSU's defense hasn't been sack-happy with 21 (Ryan Earith's four lead the way), but the Missouri Valley Conference squad figures to be more aggressive because UNH has allowed 50 this season - among the worst in the FCS. While UNH kickers have struggled, SDSU's Chase Vinatieri kicked a 55-yard field goal last week to make him 12 of 13 on the season, and a perfect 7 of 7 from outside 40 yards.
Up Next - The winner will play Weber State (11-2) or No. 1 seed James Madison (12-0) in the semifinals Dec. 15 or 16.
Prediction - New Hampshire will have to win with defense again if Knight isn't cleared for action. Regardless, South Dakota State is the stronger team. SDSU 31-21.
---
---