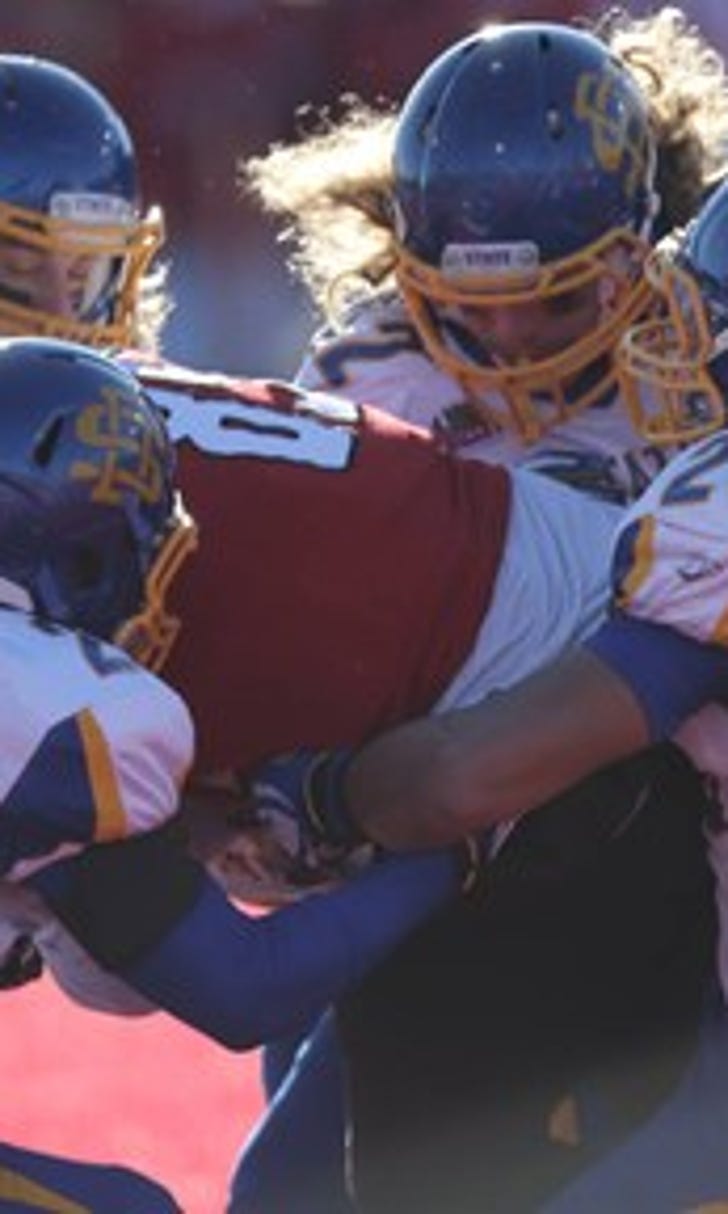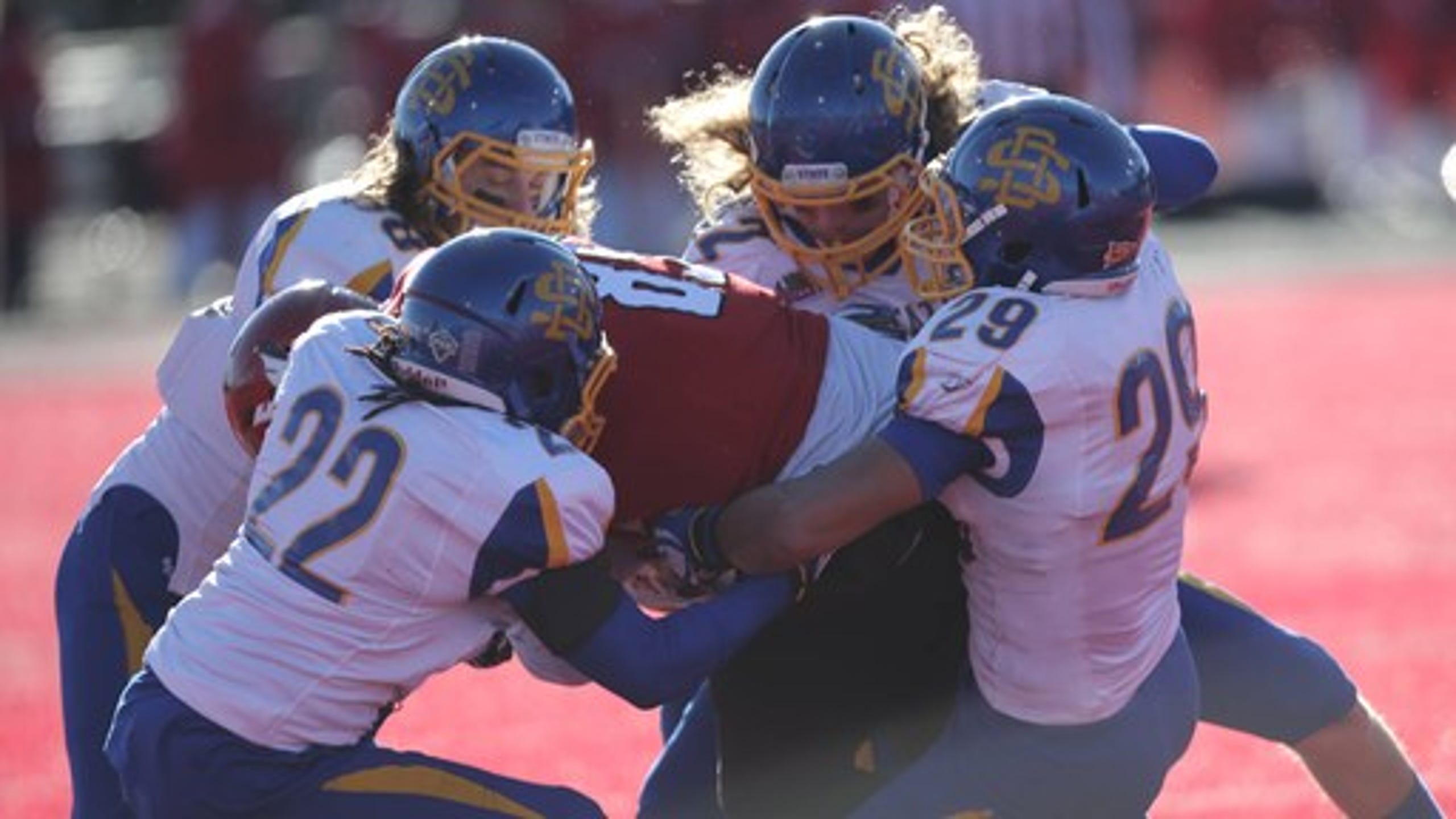 FCS matchups that make sense
BY AP • July 3, 2017
(STATS) - Many FCS fans are hoping to see a playoff rematch of the last two national champions, James Madison and North Dakota State, come December or January.
Fans of larger conferences that have unbalanced schedules are likely clamoring for the ones that got away in the regular season, such as New Hampshire versus Villanova in CAA Football - a matchup that hasn't been played since 2013.
There are so many FCS matchups that are rarely seen yet simply make sense and would be downright fun. These ones need to happen:
---=
Eastern Kentucky vs. Montana
The two programs with the most playoff appearances have never met in the regular season and only once in the postseason - a Montana rout in 1995.
---=
Villanova vs. Youngstown State
Jim Tressel remembers the only four meetings in the series - all won by Youngstown State in the 1990s, including three in the playoffs. But here's the kicker: The drive time between the two schools is closer for the Penguins than trips to any of their fellow Missouri Valley Football Conference members.
---=
Jacksonville State vs. Samford
The two Alabama schools - a mere 75 miles apart - have actually played each other 45 times. Yet after Samford left the Ohio Valley Conference for the Southern Conference in 2007, their only meeting has come in the 2013 playoffs.
---=
James Madison vs. The Citadel
Well, yeah. They've never met and JMU coach Mike Houston led The Citadel to the Southern Conference title in 2015 before he took the Dukes to the CAA and FCS titles last year.
If that matchup doesn't suffice for the defending national champion Dukes, they also have never played FCS powers Eastern Washington, Chattanooga, Illinois State, North Dakota, Montana State, Northern Iowa and South Dakota State.
---=
Fordham vs. Richmond and William & Mary
Finally set to meet Stony Brook on the FCS level for the first time next year, Fordham should turn its attention to two other CAA schools, Richmond and William & Mary, which they're compatible with athletically and academically. The Rams only played Richmond in 1995 and they've never faced William & Mary.
---=
Harvard vs. New Hampshire
Harvard needs to step up its non-Ivy League schedules and there isn't a better regional option than New Hampshire. The Crimson are 7-0 all-time in the series, but they haven't met since 1939.
---=
Grambling State vs. Tennessee State
Grambling State is back to be being a national program under coach Broderick Fobbs. The winner of the 2016 Air Force Reserve Celebration Bowl hasn't faced Tennessee State since 2002, and if the SWAC member goes to Nashville, it could play in an NFL stadium.
---=
Northern Arizona vs. Stephen F. Austin
Northern Arizona has been scheduling matchups against the Missouri Valley teams, but the Texas schools in the Southland Conference are closer. This matchup also is Lumberjacks versus Lumberjacks. When NAU quarterback Case Cookus made his collegiate debut against SFA two years ago, that was the schools' first meeting since 2004.
---=
Delaware vs. Montana State vs. Lehigh
Besides being linked by great football traditions, Montana State is a land-grant school like Delaware and a strong engineering school like Lehigh. Oh yes, the Delaware-Lehigh matchups were fan favorites in the 1990s, but they haven't met in the regular season since then.
---=
Chattanooga vs. Kennesaw State
Kennesaw State's young program is stepping up its schedules and Chattanooga is a top program less than 100 miles away. Against the Owls, the Mocs could prep for the triple option offenses of the Southern Conference.
---=
Eastern Washington vs. South Dakota State
Eastern Washington is willing to go anywhere and everywhere for games, and South Dakota State doesn't have many regional options. The two have met only in the 2013 playoffs.
---=
South Carolina State vs. Wofford
The FCS teams in the Palmetto State do a good job of facing each other, but the Bulldogs and Terriers haven't played since 1996.
---=
Missouri Valley vs. Southland
The Missouri Valley and Southland conferences often play Big Sky teams in non-conference games, but the powers can look to each other with the likes of Northern Iowa, Illinois State, Southern Illinois and Western Illinois taking on Central Arkansas, McNeese and Sam Houston State.
---
---