Evans TD run in OT gives Tulsa 43-40 win over SMU
Published
Oct. 8, 2016 1:51 a.m. ET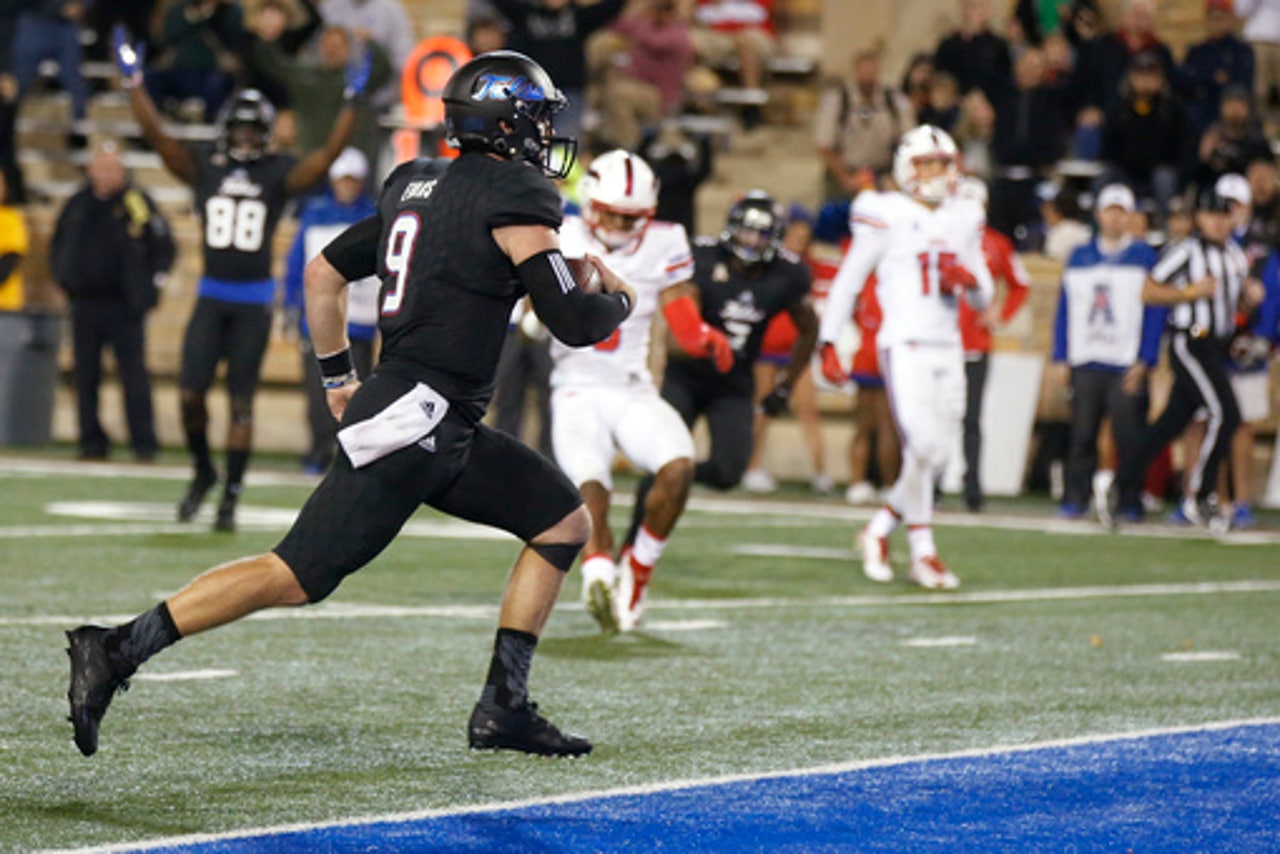 TULSA, Okla. (AP) Quarterback Dane Evans went 14 yards untouched for the winning touchdown in overtime, lifting Tulsa to a 43-40 victory over SMU on Friday night.
Evans cut up field on an option play to the right to end a wild game that saw the lead change hands four times in the second half.
Josh Williams kicked a 25-yard field goal on the final play of regulation and added a 22-yarder on SMU's possession to open overtime.
D'Angelo Brewer had 182 yards on 38 carries and James Flanders 132 on 13 and both scored on long touchdown runs for the Golden Hurricanes (4-1, 1-0 American). Evans threw for 247 yards and a touchdown.
Ben Hicks threw for 258 yards and two touchdowns for the Mustangs (2-4, 0-2) and Braeden West had 124 yards and a TD on 22 carries.
Tulsa took its first lead with a minute left in the first half on Raymond Taylor's 2-yard run, making it 23-20. The Golden Hurricanes ran for 315 yards.
---