ETSU fights off Chattanooga in 17-14 win
September 29, 2018
JOHNSON CITY, Tenn. (AP) — Quay Holmes accounted for both East Tennessee State touchdowns — one on the ground and the other through the air — and the Buccaneers beat Chattanooga 17-14 on Saturday.
Holmes caught a 54-yard touchdown pass from Austin Herink on ETSU's second drive of the game. Then, two drives later, Holmes ran it in from 4-yards out to add to the lead. ETSU (4-1, 3-0 Southern Conference) inherited a short field when the Mocs' Lameric Tucker fumbled the ball that Tremond Ferrell recovered for the Buccaneers at Chattanooga's 10-yard line. JJ Jerman's 33-yard field goal made it 17-0 before halftime.
Chattanooga (4-1, 2-1) got on the board early in the fourth quarter when Nick Tiano completed a 3-yard score to Bryce Nunnelly. Later, with 4:27 remaining, Tyrell Price ended a 14-play, 73-yard drive with a 3-yard TD run.
On their final drive, the Mocs moved from their own 5 to near midfield. On fourth-and-6 from their own 47 with seven seconds left, Tiano completed a 5-yard pass to Joseph Parker who lateraled the ball to Nunnelly who fumbled the ball and time expired.
Tiano was 32-for-56 passing for 272 yards.
---
---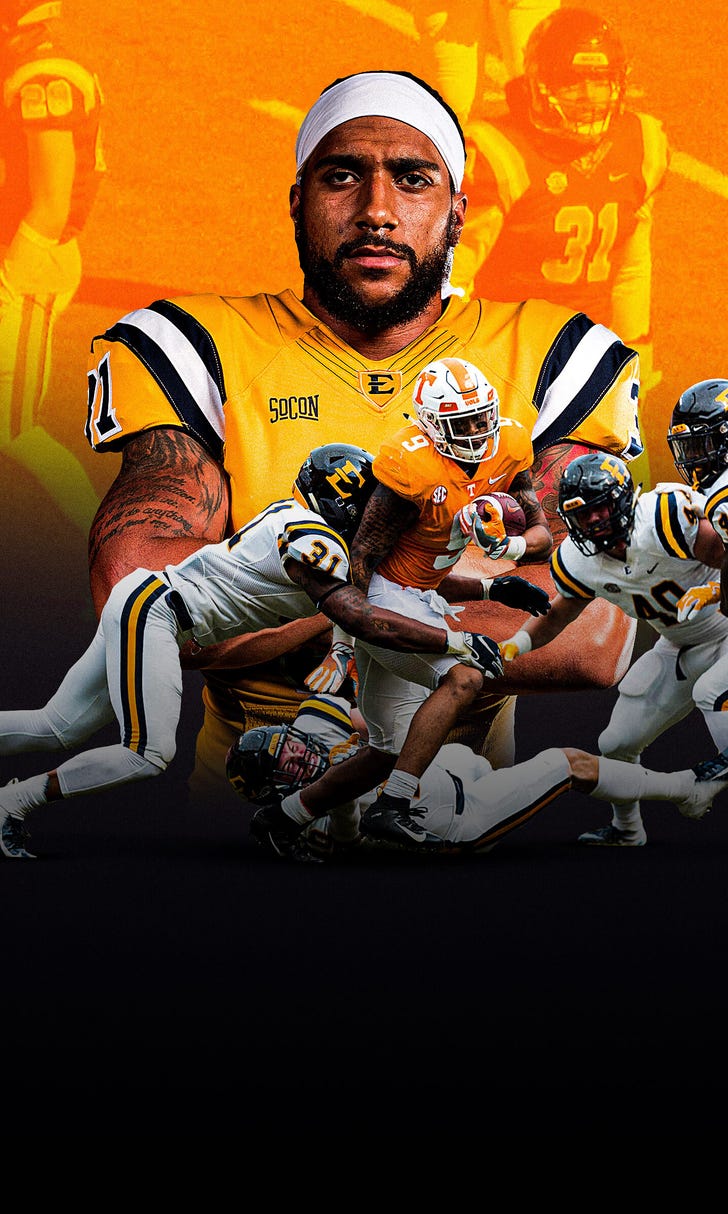 Meet Jared Folks, college football's first eight-year athlete