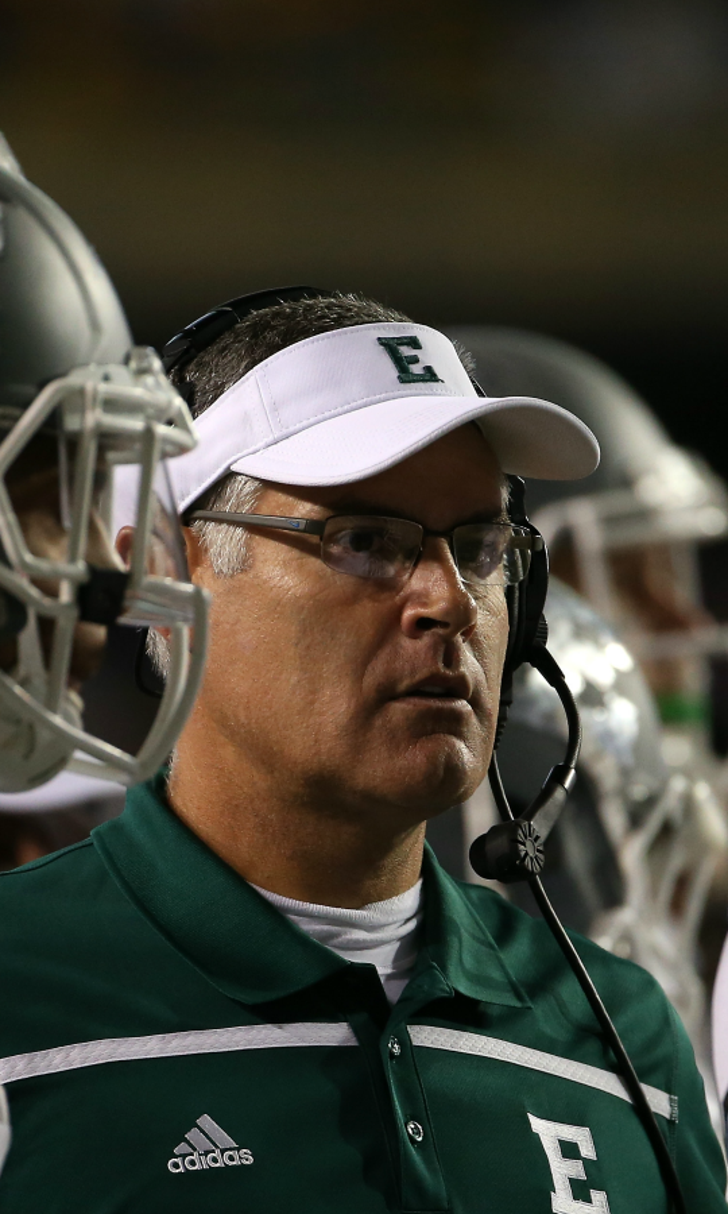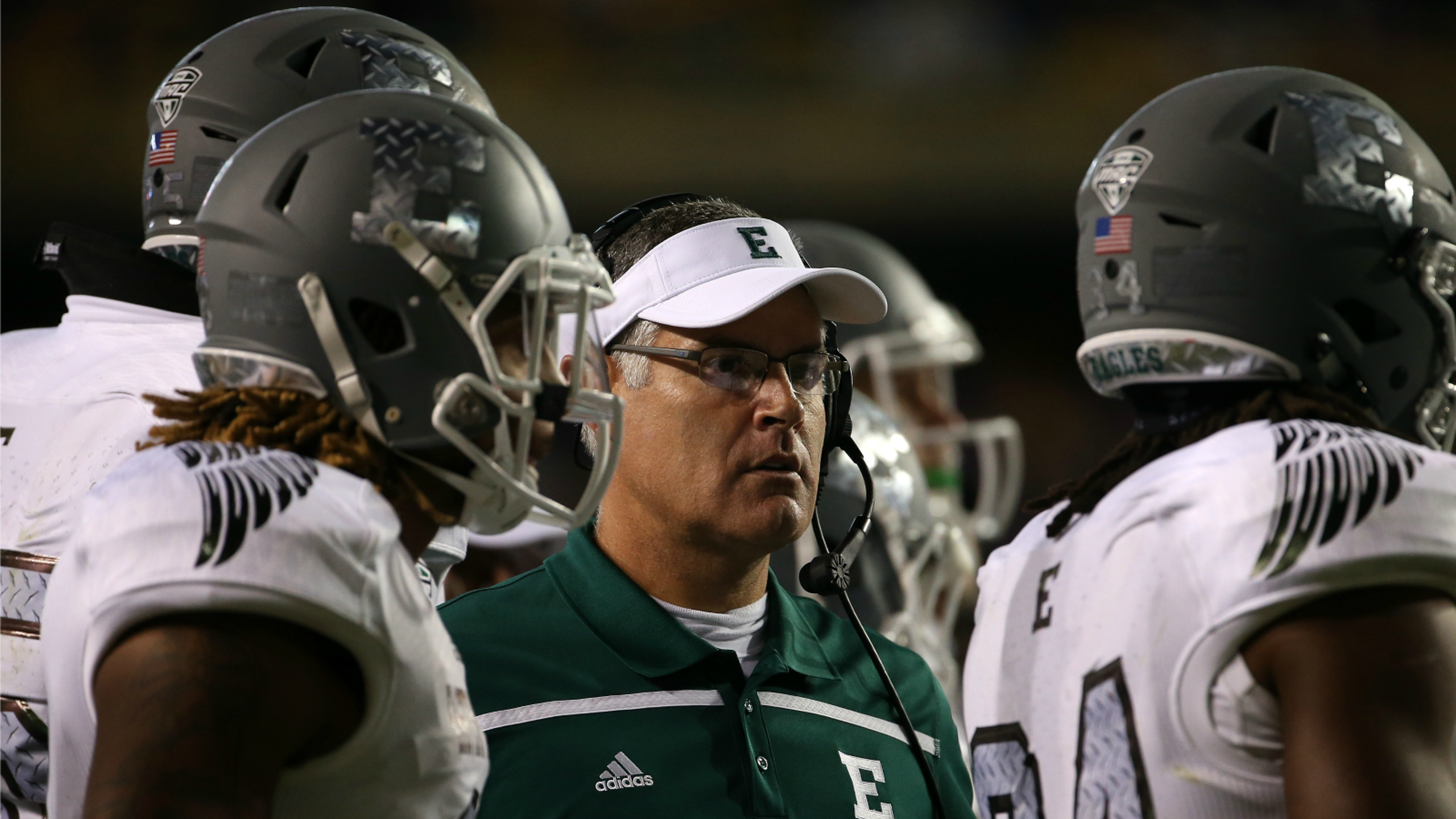 Eastern Michigan: 'Absolutely no plans' to cut football
BY Aaron Torres • April 25, 2016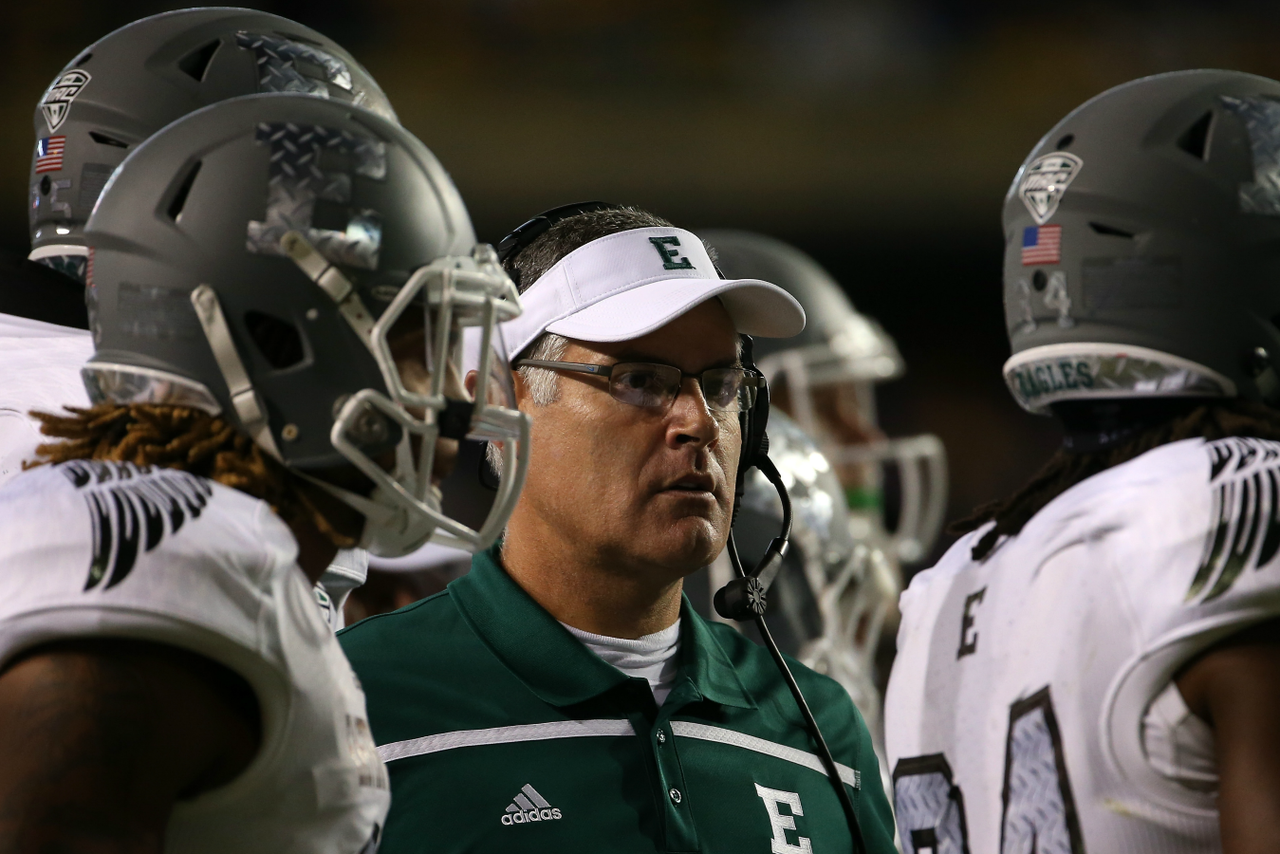 UPDATE: Eastern Michigan says it has "absolutely no plans" to drop football or move to another division or conference.
The school released an open letter Tuesday affirming support for the Mid-American Conference program after the Detroit Free Press reported that there have been calls for EMU to stop playing Division I football. The paper cited a report by faculty and students that advocated dropping out of D-I in football to save money for students.
The letter, signed by interim President Donald Loppnow, president-elect James Smith and eight members of the Board of Regents, says EMU is pleased to be in the MAC, and that any suggestion that the school is considering dropping football or moving to another division or conference is "absolutely false." — AP
It's no secret that as media rights deals continue to grow in big-time college athletics, the void between the haves (the "Power Five" conferences and Big East) and have nots (everyone else) only continues to widen. As that gap expands, it also means that many schools are left with some tough choices to make when deciding how to allocate financial resources on athletics.
That's the case nationwide, but on Monday, the faculty at Eastern Michigan University proposed a surprising and relatively unprecedented move: Eliminate FBS football altogether.
Here is an excerpt of a report that was presented by Eastern Michigan faculty member Howard Bunsis, via the Detroit Free Press:
Simply put, this is a fascinating view of what the "other" side of big-time college sports looks like and the drain that athletics can have on a university. Understand that Eastern Michigan (like so many non-Power Five schools) is not only struggling to pay the bills in athletics, it's actually charging students to subsidize them. According to Bunsis' report, each student on campus is currently paying $917 per year to support athletics, which is a ton of money, especially as the price of higher education in general continues to rise.
In terms of what would remain of Eastern Michigan's athletic department, well, Bunsis hopes to move football down to a lower level and continue competing at the Division I level in all other sports.
Again, this is a fascinating story, and speaks in large part to both where we currently are in college athletics and where we could be going in the future.
Regardless of whether Eastern Michigan eliminates FBS football, it is certainly not the last school that will have tough decisions to make going forward.
---
---