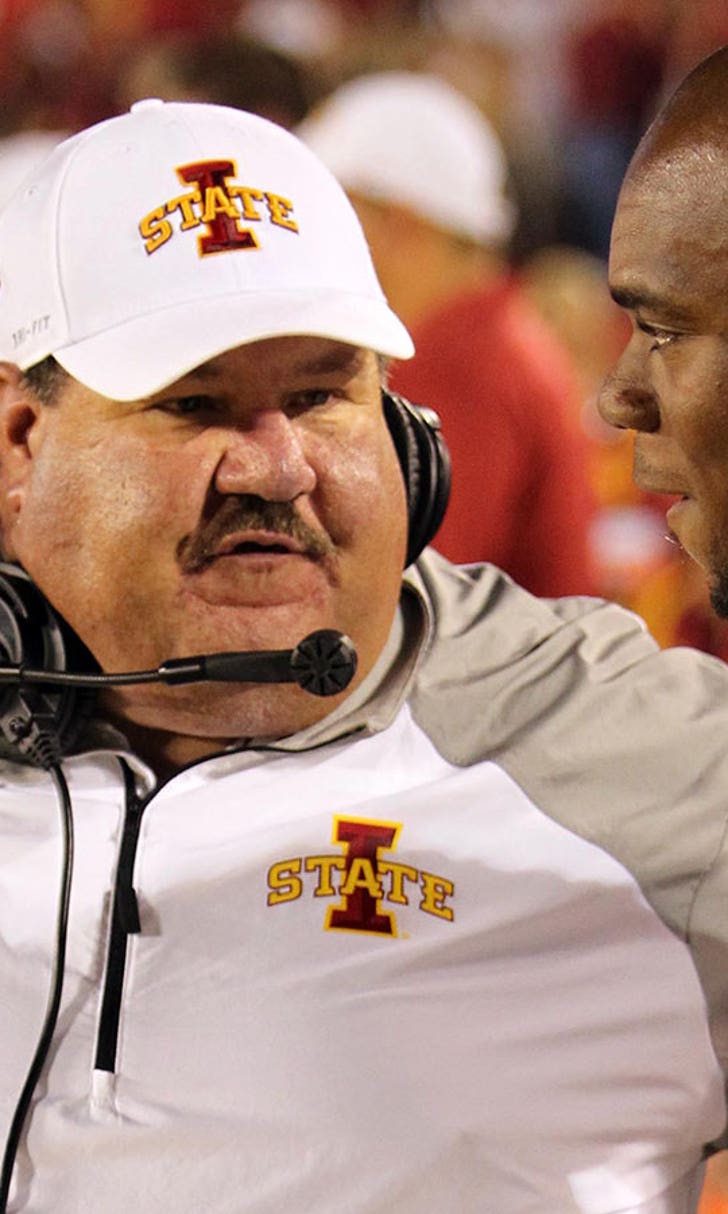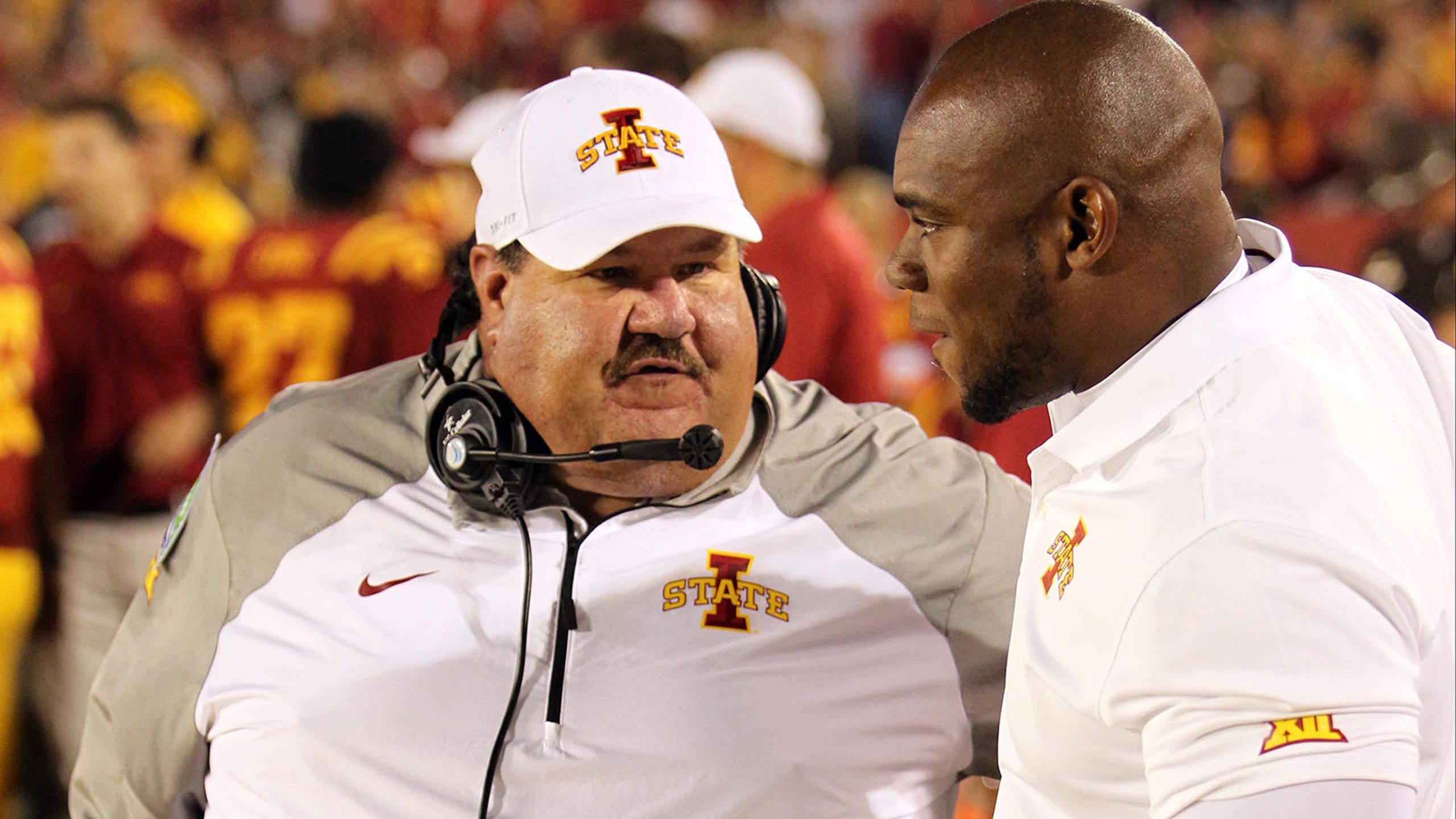 Did former Iowa State OC Mangino troll old team after epic meltdown?
BY foxsports • November 21, 2015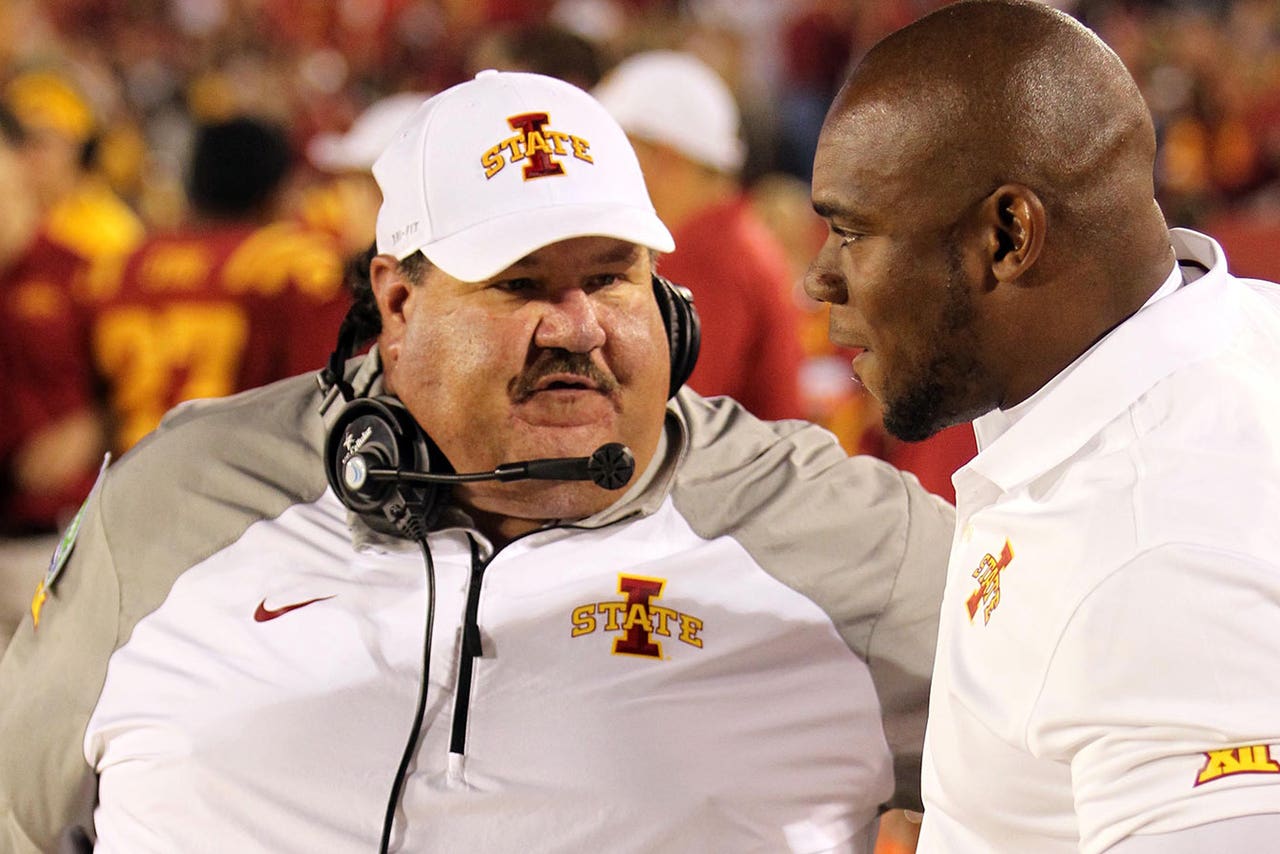 Iowa State coach Paul Rhoads was jumping for joy on the sideline after his Cyclones took over needing only to milk the final 91 seconds to end a seven-game winless skid against Kansas State.
The celebration was premature. Rhoads instead watched his Cyclones cough up two fumbles in those 91 seconds that allowed the Wildcats to steal a 38-35 victory. Iowa State blew a 35-14 halftime lead, and will never, ever forget how this one slipped through its fingers.
And somewhere, former Iowa State offensive coordinator Mark Mangino, who was dismissed by the program midseason after apparent differences with Rhoads, apparently took to his Twitter account:
Mangino's feed went on to feature multiple retweets, which included:
The unthinkable string of events started with 1:31 left to go and Iowa State prepared to salt away a 35-28 lead. But on the first play, Cyclones running back Mike Warren, who was having a tremendous day with 195 yards and a touchdown, fumbled -- his second of the game.
K-State cashed in with a game-tying touchdown with 42 seconds to go. Then, almost unbelievably, Iowa State quarterback Joel Lanning lost the handle while trying to avoid a sack. K-State recovered at the Iowa State 22-yard line. With three seconds left, Wildcats kicker Jack Cantele booted the 42-yard game-winner.
For the Wildcats, the amazing comeback not only prolonged Iowa State's agony in this series, but it also snapped K-State's six-game losing streak and it also avoided its first four-game home losing streak since 1988.
---
---