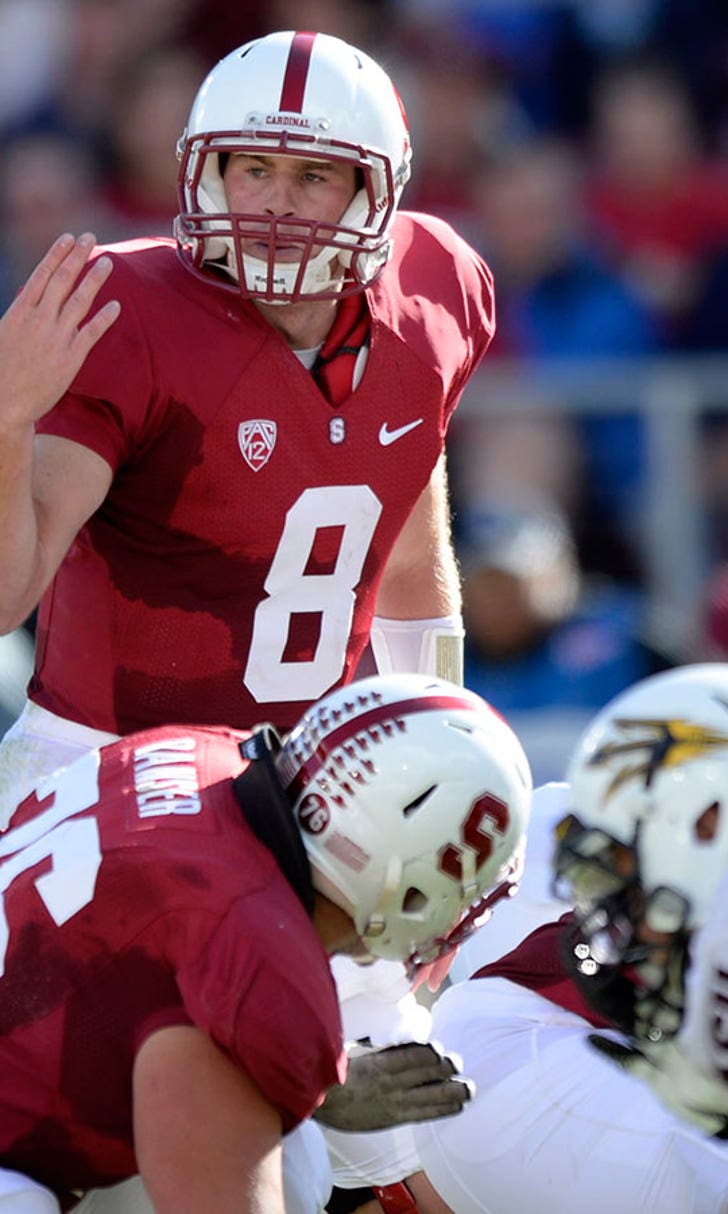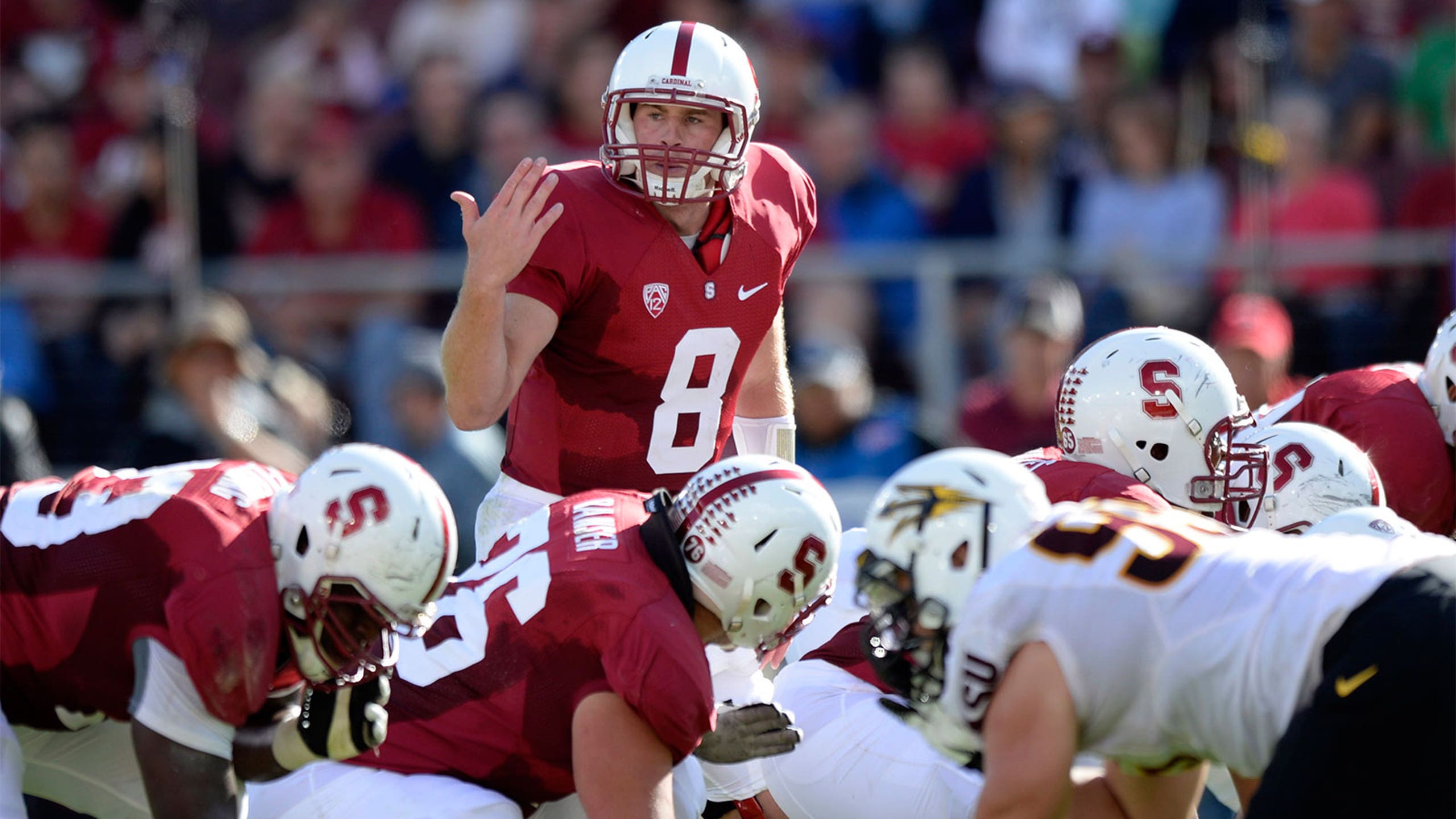 David Shaw says Kevin Hogan is 'underrated' but draws line at Andrew Luck comparison
BY foxsports • July 30, 2015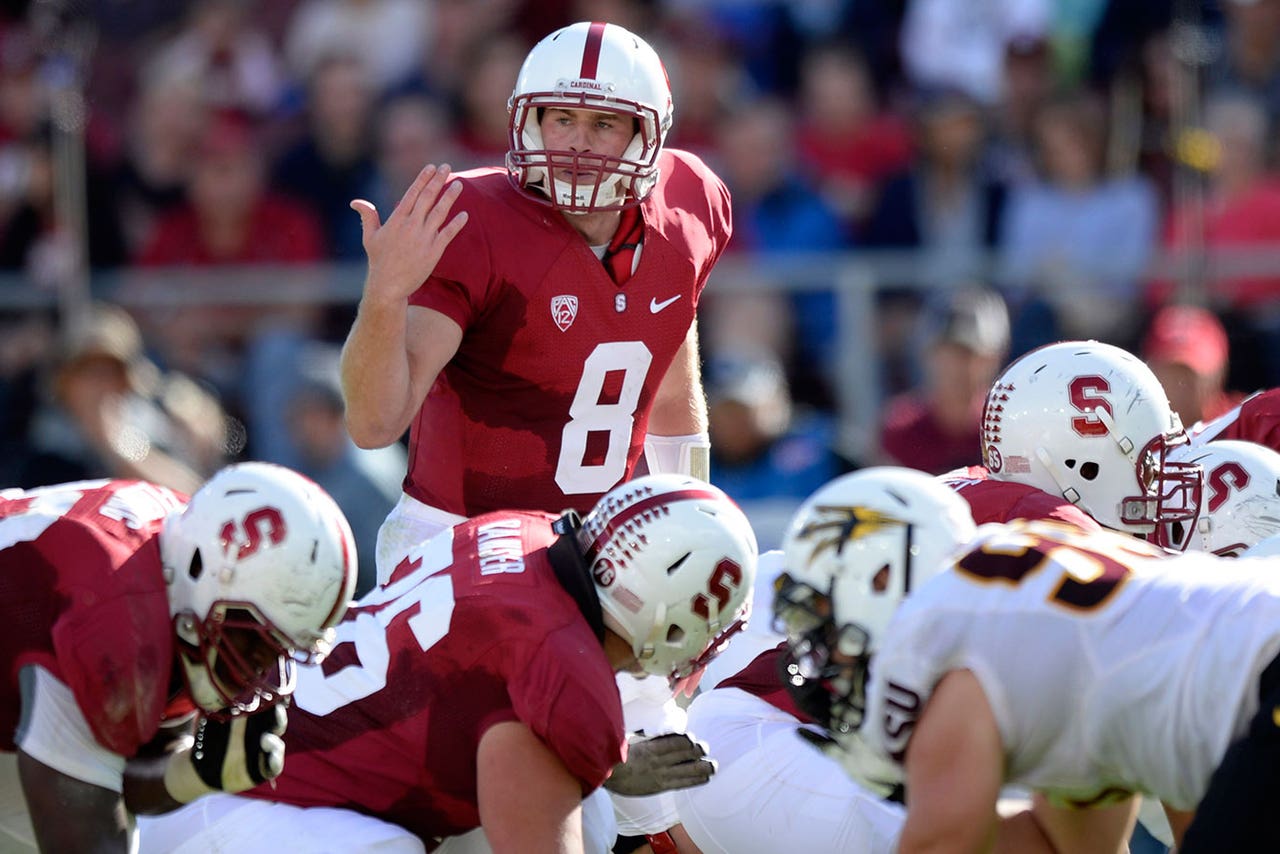 Consider Stanford head coach David Shaw a big fan of his starting quarterback. When asked about his senior QB Kevin Hogan at Pac-12 Media Days, Shaw was not shy about saying that he's really excited about Hogan's future.
"Having Kevin Hogan come back for a fifth-year I think was great. I think the way he ended the season last year he's playing as well as anybody in the country. Very excited about him coming back as a senior again as a captain. Really, I they we got a glimpse of how good he can become. I think he's still one of the more underrated quarterbacks in the nation. But you look at what he's done leading us to back-to-back conference championships, back-to-back bowls two or three years ago."
However, when prompted to talk about a comparison to Stanford great Andrew Luck, Shaw had to draw a line in the sand.
"It's just, you know, we're talking about rarefied air. To the point with Andrew that it's an unfair comparison with Andrew, and anyone outside of John Elway or, you know, that is the rarefied air that Andrew was in."
However, Shaw did go on to praise Hogan's mastery of the offense.
"Kevin is really, really close, I believe, to mastering our offense. I think his spring, I thought was phenomenal. We're so excited about it. We can give him two or three plays in the huddle, the audible package, and he's been great."
However, Shaw finished by saying that Luck had an extra gear.
"Andrew got to the point where we could call three or four plays in the huddle, and he might choose a fifth play on his own."
Kevin Hogan may end up being one of the best quarterbacks in the conference this season, but no one is touching Andrew Luck.
(h/t Pac-12 Media Days)
---
---