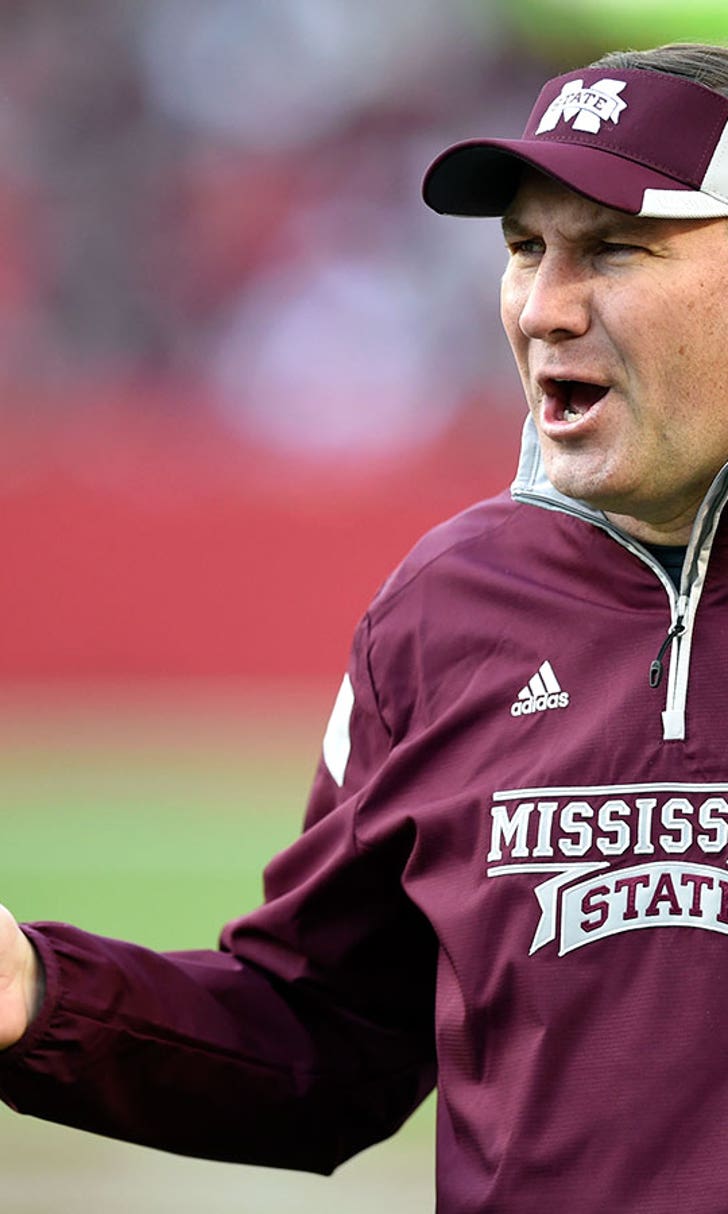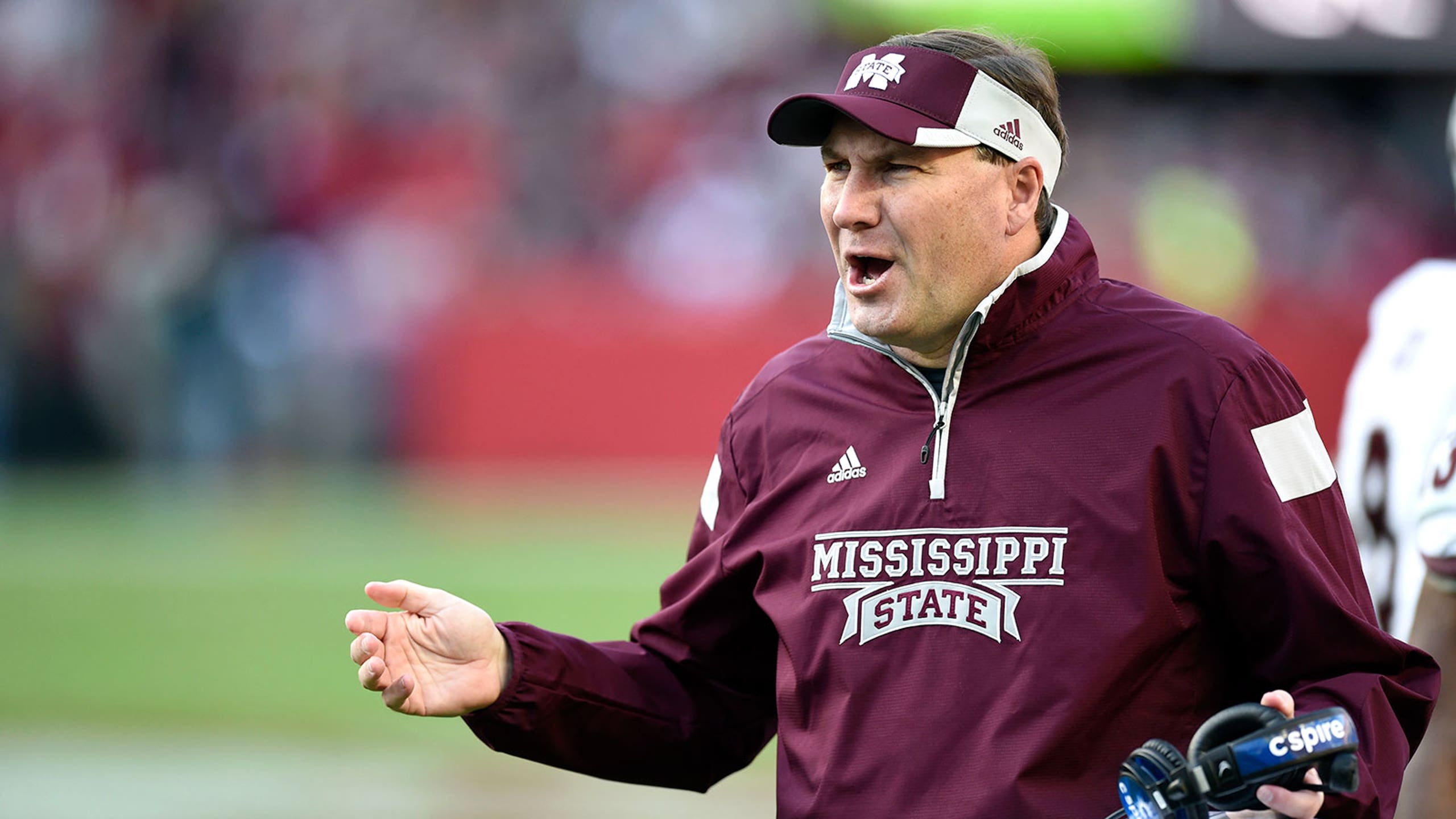 Dan Mullen: 'I really don't expect to hear from anyone' at Florida
BY foxsports • November 21, 2014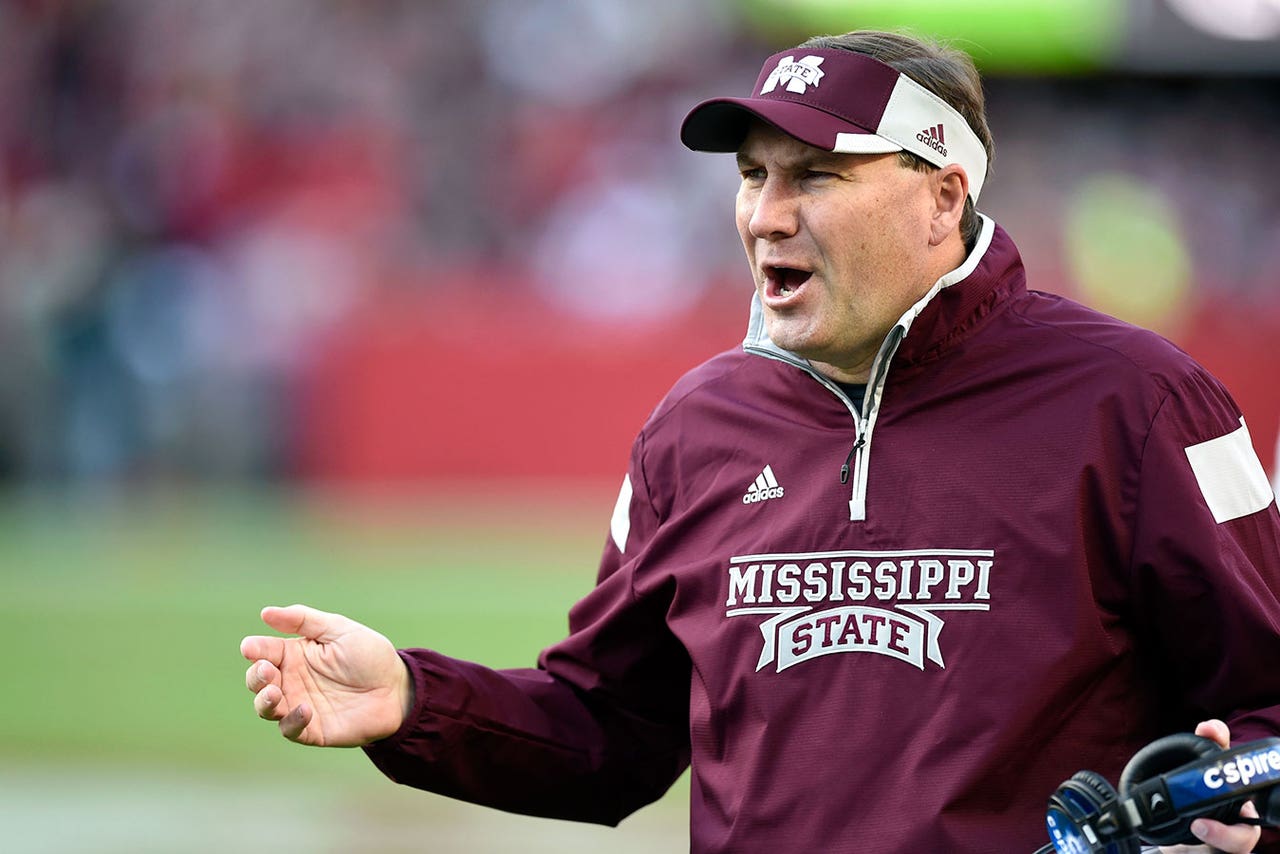 As Florida athletic director Jeremy Foley sifts through candidates to replace Will Muschamp as head football coach in Gainesville, there are two reasons to believe Mississippi State head coach Dan Mullen, a former Gators assistant, won't be among those seriously considered.
The first reason comes from a Mullen appearance on Jay Mohr Sports on Thursday, where Mullen told Mohr he hasn't heard from anyone at Florida and doesn't expect to.
"I think people know that I am happy where I'm at," Mullen said in the interview. "We have great leadership here (at Mississippi State) and I don't expect to really hear from anyone because they know I'm happy here."
The second reason: FOX Sports college football insider Bruce Feldman reports that Foley's personality does not mesh well with Mullen's, now or back when Mullen was an assistant under Urban Meyer.
So while a coach's denials of interest in a job can still signal interest in a job, the larger picture would indicate that Mullen is simply telling the truth about Florida.
Mississippi State, ranked No. 4 in the College Football Playoff rankings, faces Vanderbilt at home this weekend before its Nov. 29 Egg Bowl showdown with Ole Miss. The Bulldogs need to win out and hope Alabama loses to Auburn in the Iron Bowl to clinch the SEC West.
---