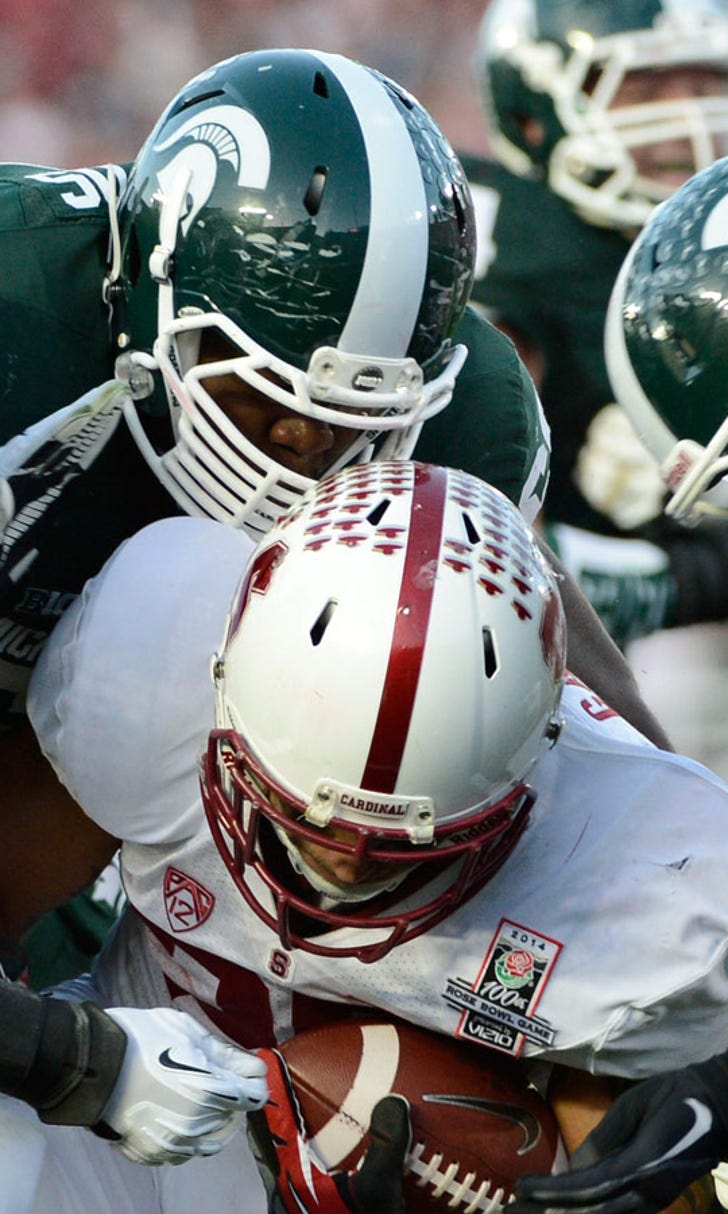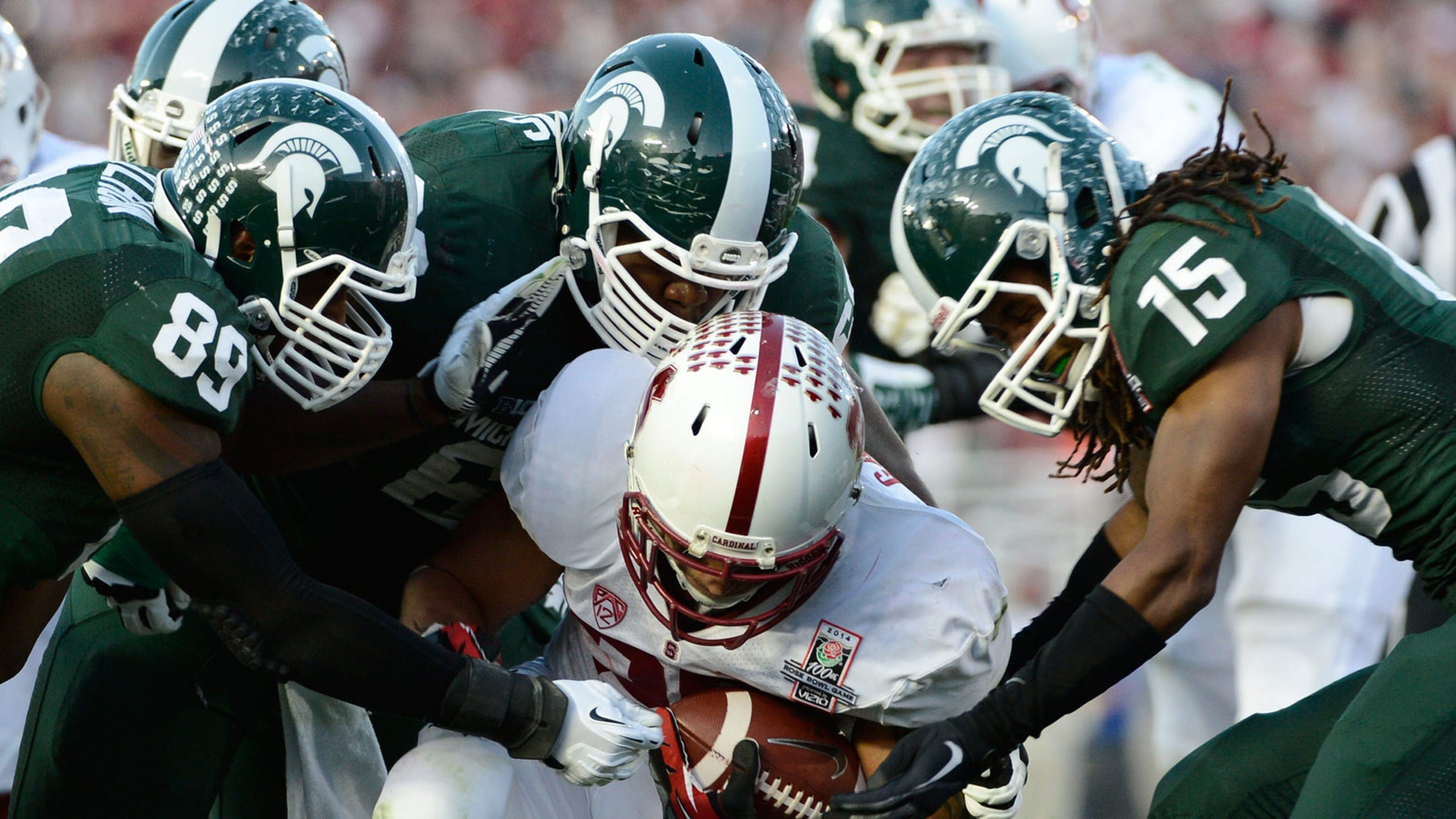 Could Rose Bowl memories help Spartans prepare for Michigan?
BY foxsports • October 14, 2015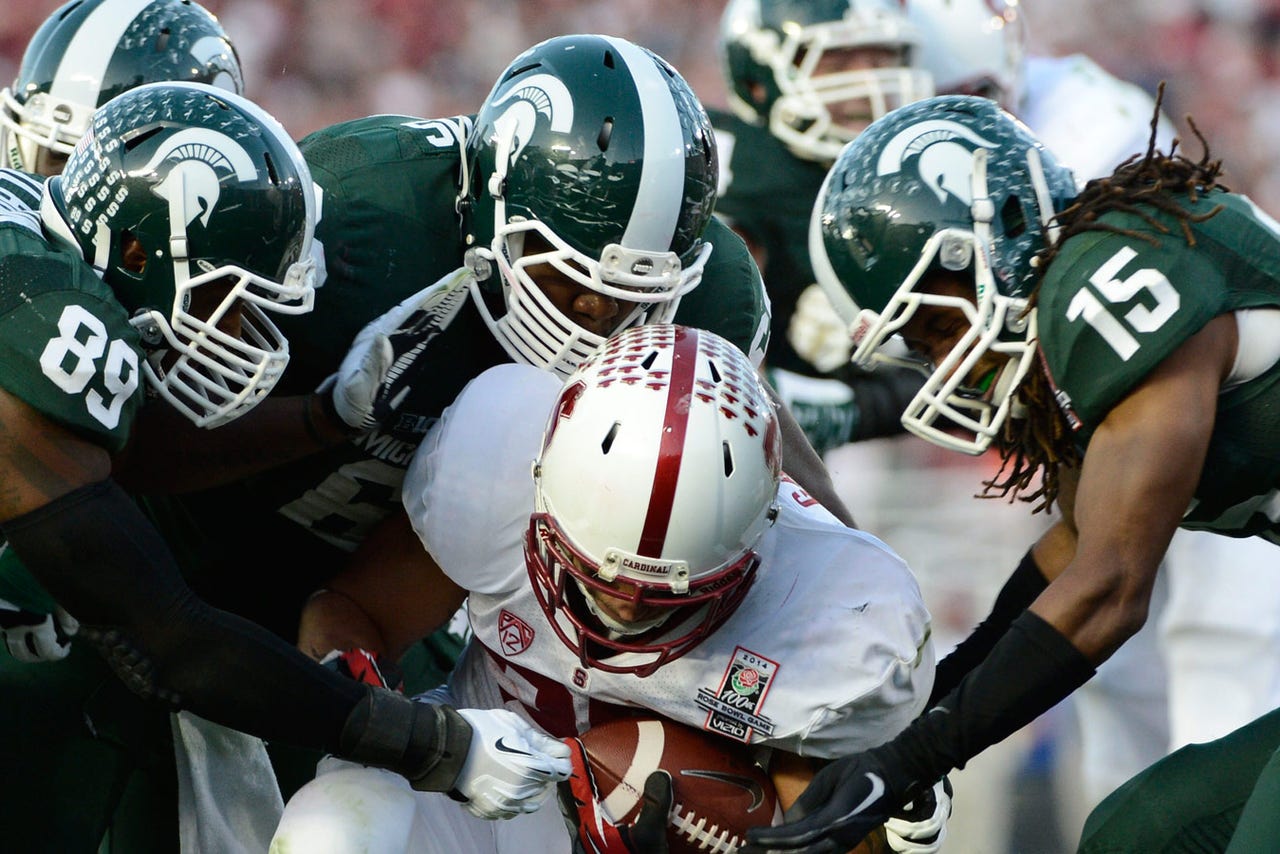 For decades, the Rose Bowl was the place all Big Ten players dreamed of finishing their season. 
This week Michigan State defensive players are hoping memories of achieving that goal and subsequently beating Stanford in Pasadena two years ago might help them in their preparation for playing Michigan on Saturday. 
Why is that? Because while current Michigan coach Jim Harbaugh had already gone on to the NFL by that time, he left behind plenty of his philosophies -- and perhaps even some plays. 
"Yeah it's similar," Michigan State linebacker Darien Harris told reporters this week in East Lansing. "And we've looked back at that year and looked at some Stanford film to see how we played against them, but it's similar to what they do." 
Harbaugh's offense has not exactly been explosive in his first six games as the head coach back at his alma mater, but the Wolverines have already started developing a reputation for pounding the running game in numerous ways. 
At a time when many teams have stopped using a fullback, Michigan State players know not to be surprised if they see more than one on the field at the same time this Saturday afternoon in Ann Arbor. 
"Obviously Coach Harbaugh coming from Stanford, he's brought a lot of what he did there to Michigan, but they are similar to what they do, like I said, old-fashioned football, lining it up, trying to run it down your throat," Harris continued. "Using fullbacks, which you don't see in this day and age, so it's similar. And we were successful obviously against Stanford, so we are going to go back, look at that film, see what we did in those games and try to apply it to this week."
---