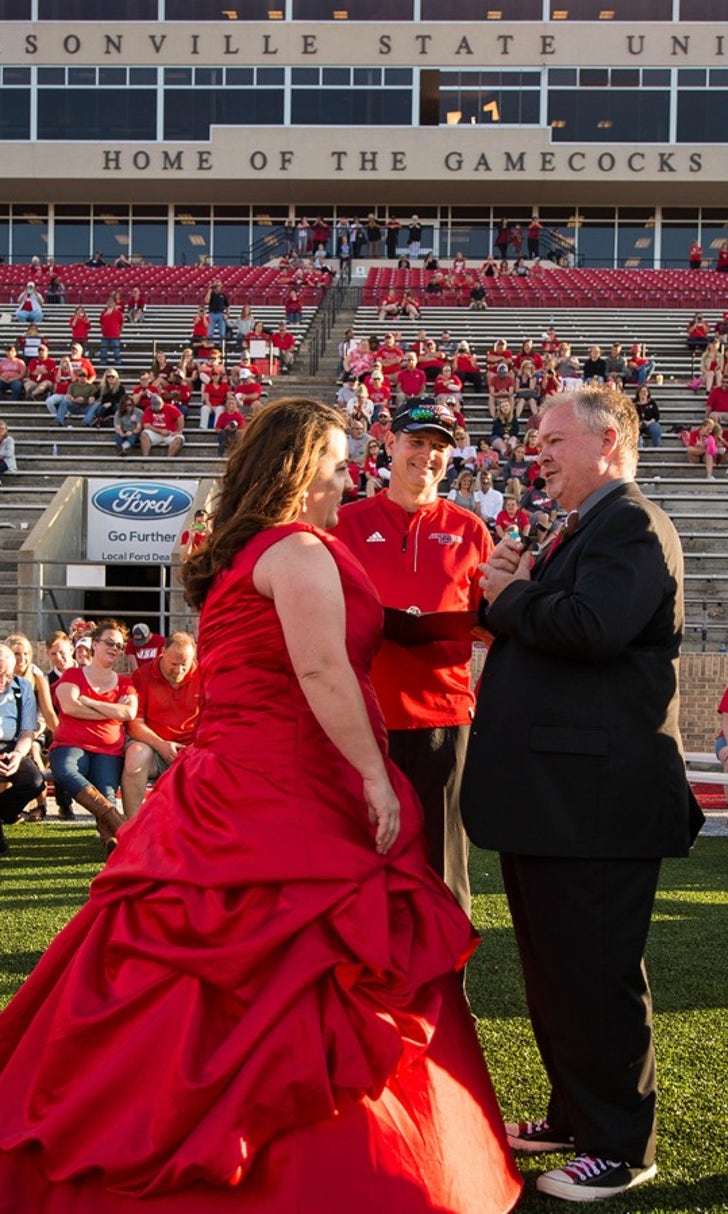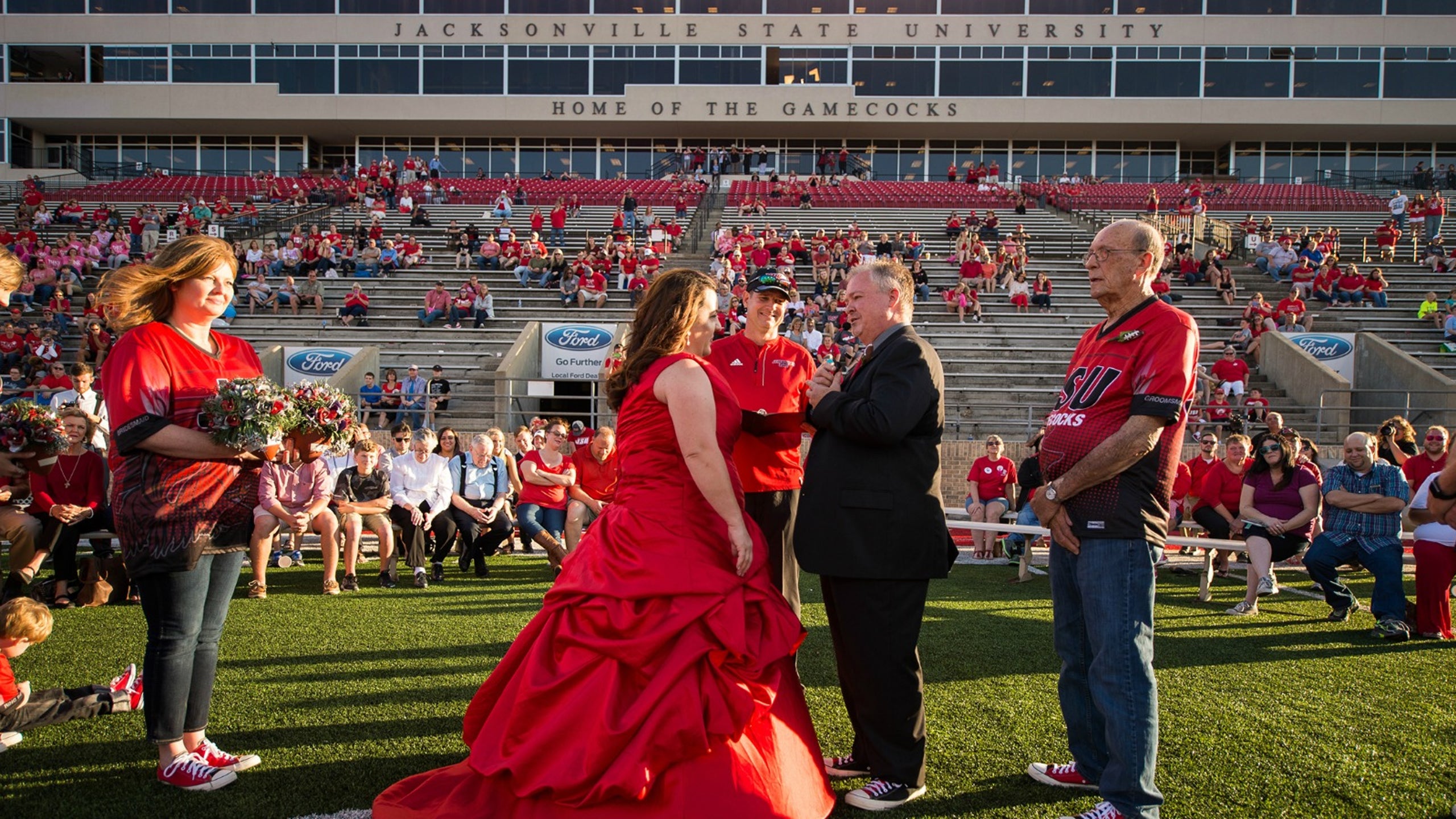 College football coach officiates a wedding after victory
BY Barry Werner • November 15, 2016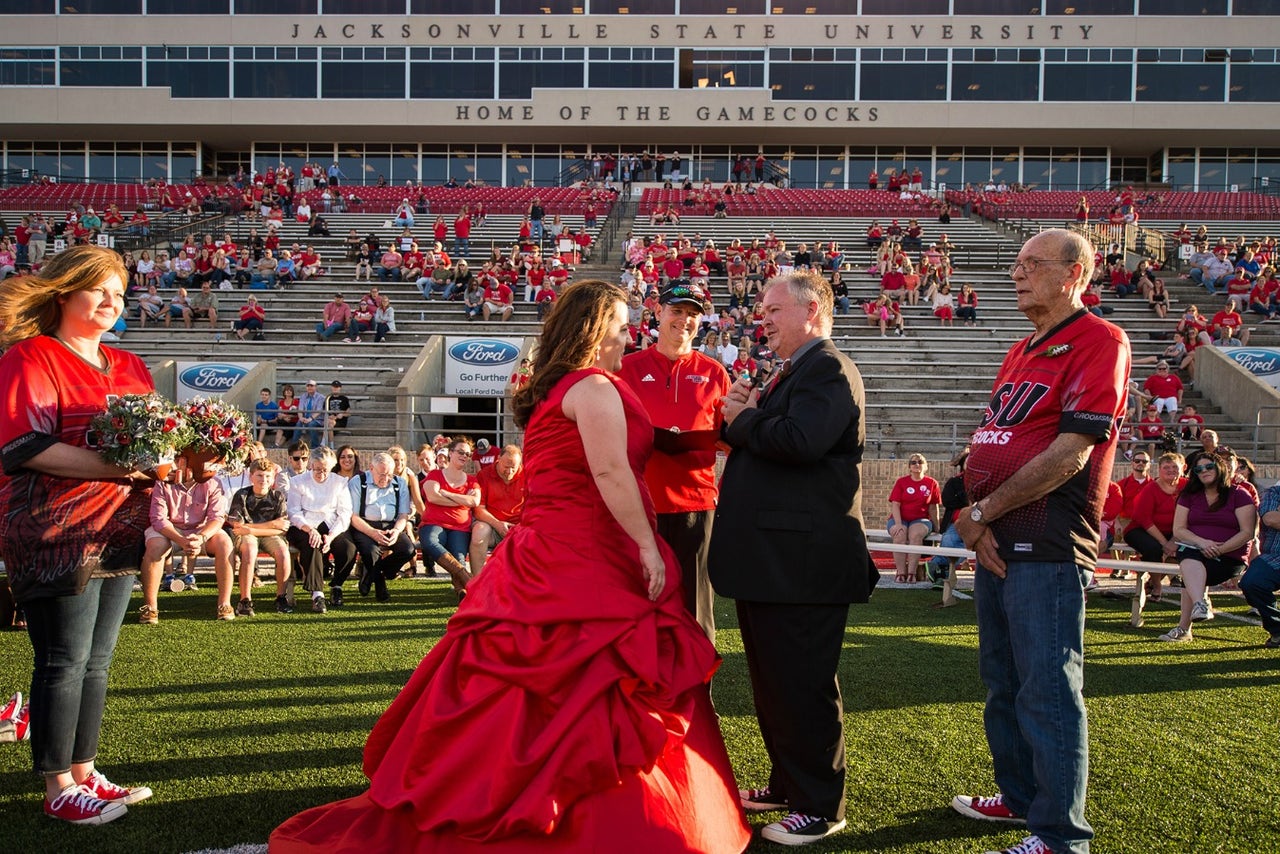 Jacksonville State coach John Grass worked double duty on Saturday.
First, he led the Gamecocks to a 40-21 victory over Tennesse Tech at Burgess Snow Field.
Then, after taking care of some media obligations, the head coach turned reverend and officiated the wedding of two of the school's former band members.
The plan actually started to come together in January when the couple – Denise Rooney Thomas amd Greg LaFoleltte -- became engaged as Jacksonville State was getting ready to play in the FCS Championship in Frisco, Texas.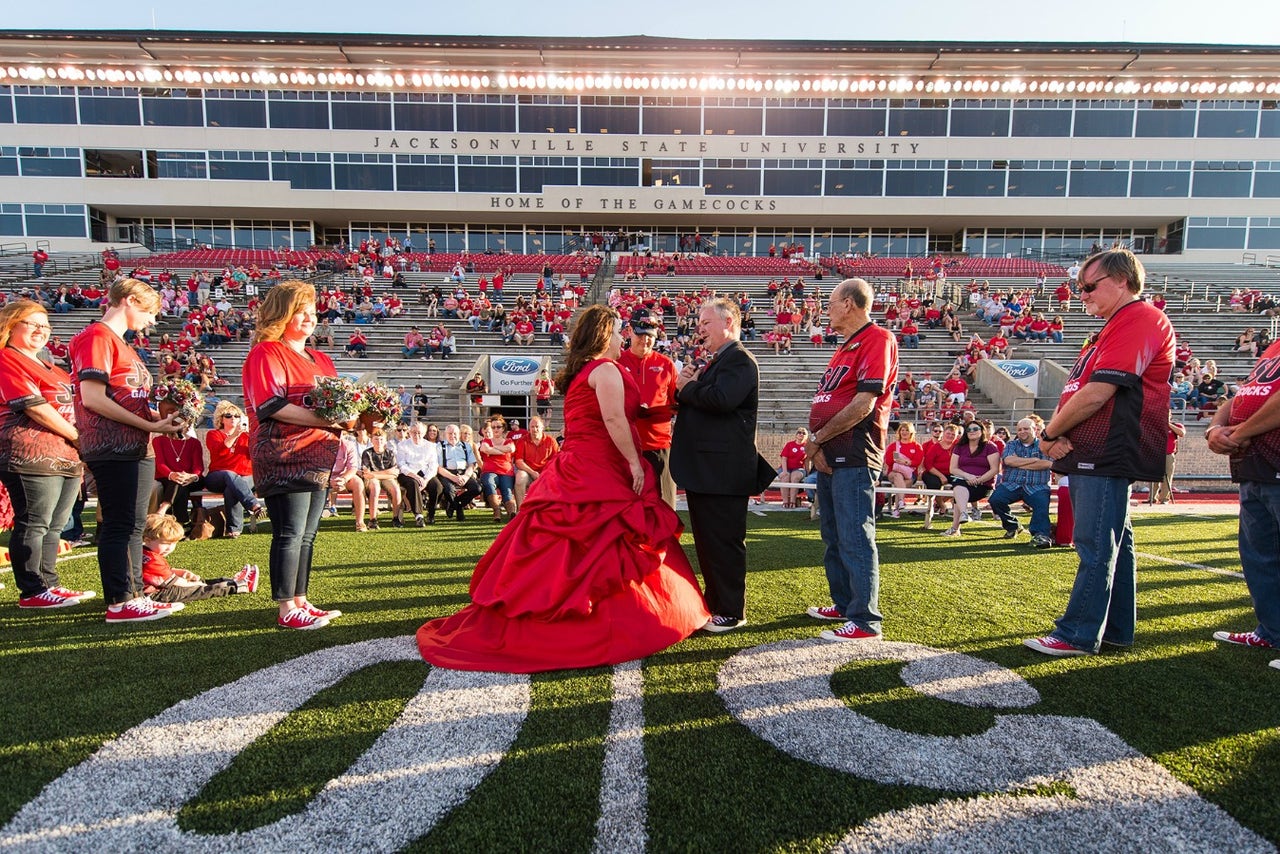 While they live in Dallas, they decided to get married at the football field.
Once that was in motion, the next step was asking Coach Grass to officiate.
Only problem was he was not ordained, which didn't turn out to be much of an issue.
"A few weeks ago the couple asked if I would be willing to marry them," Coach Grass told FOX Sports. "To get ordained, I clicked online and was able to do that real quick."
The biggest challenge was getting all 450 members of the Marching Southerners in order for the ceremony after the game.
That took place while Coach Grass was doing his postgame press conference, and then it was time to put on a different hat.
"It took the band a while to get everything lined up after the game," Grass said. "It was a privilege and a blessing."
The school theme carried through to the ring-bearer, which was the school's mascot, "Cocky."
Grass said people have been asking whether they should call him "Coach" or "Reverend?"
And will Grass continue to moonlight?
"I always wanted to say, 'You may kiss the bride,' " he said. "But I think I will scratch this off the bucket list and put the license away."
Amen.
---
---