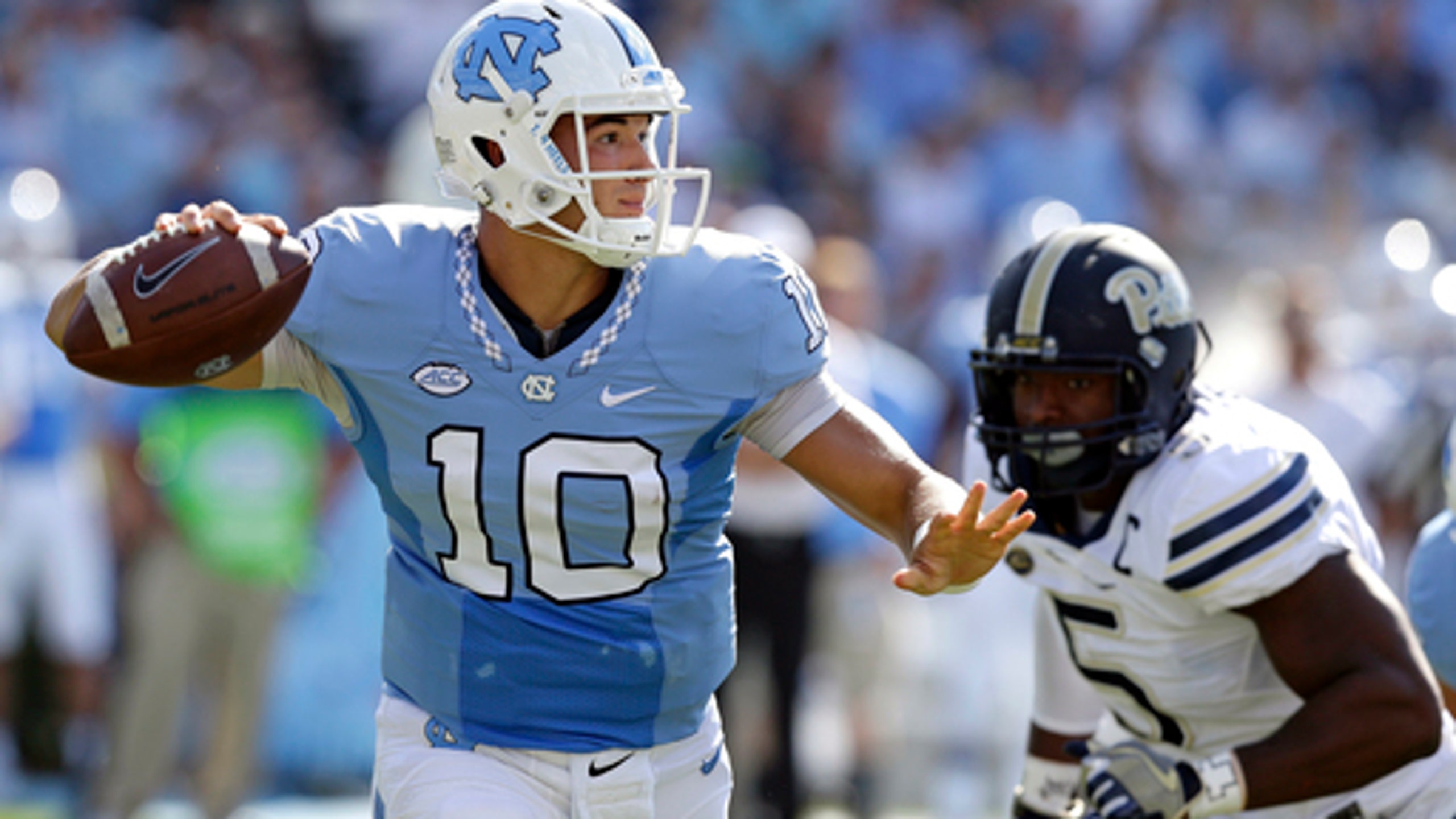 Clemson's Watson energizes Heisman hopes against Louisville
BY foxsports • October 3, 2016
Deshaun Watson picked the right time to rediscover last season's Heisman Trophy-finalist form in a win over No. 7 Louisville on Saturday night.
The Clemson quarterback, after struggling - relatively - through the first four games of the season, set season highs in passing yards (306), rushing yards (91) and total offense (397) in the 42-36 victory for the No. 3 Tigers .
Watson finished third in last year's Heisman Trophy voting and entered this season as one of the favorites.
That was before Louisville quarterback Lamar Jackson stormed to the national forefront of the Heisman race with 25 total touchdowns through the Cardinals first four games.
Jackson added to his touchdown total with three more (one passing, two rushing) on Saturday night, but Watson showed the country that sometimes old reliable is every bit as good - or better- as the new kid on the block.
And he did so while overcoming three interceptions and helping Clemson recover after losing an 18-point lead.
''I can't even begin to describe it,'' Watson said. ''One of the best experiences I've ever had.''
Watson also added to his school record with a touchdown pass in his 21st straight game, and his five touchdown passes were his most since he threw the same in a win at North Carolina State last season.
Not bad for the quarterback many considered the second best on the field entering Saturday's game.
Some other notable performances from across the country as the regular season nears its halfway point:
SOUTHERN RECEIPE: The weekend's top passing performance belonged to Southern Miss senior Nick Mullens, who threw for a school-record 591 yards in a 44-28 win over Rice on Saturday night. Mullens broke Austin Davis' previous school best of 461 yards, and the fourth-year starter now has 76 touchdown passes in his career.
STAGGERING STAGGERS: Mullens had plenty of help on the receiving end of his career night, most notably from junior wide receiver Allenzae Staggers - who had 292 yards receiving on six catches. Staggers, a junior college transfer in his first season with the Golden Eagles, had touchdown receptions of 75, 81 and 93 yards in the victory and topped the previous school-best of 260 yards set by Kendrick Lee in 1996.
WILLIAMS RESURGENCE: Jamall Williams has topped the 1,000-yard rushing mark in a season before, having done so two years ago for BYU. The senior is already closing in on that mark after a career-high 286-yard rushing performance in a 55-53 win over Toledo on Friday night. Williams also ran for a school-record five touchdowns in the win, and he's now second nationally with 703 yards rushing for the season.
PASSING FANCY: Texas Tech long ago turned the forward pass into a way of life, but even this is getting out of hand for the high-flying Air Raid offense. After a 55-19 win over Kansas on Thursday night, the Red Raiders are now averaging 547.8 yards per game through the air - tops in the country and nearly 120 yards per game ahead of second-place Cal.
RIGHT PRICE: Pittsburgh defensive lineman Ejuan Price was already one of the top defensive players in the Atlantic Coast Conference a year ago, finishing with 11 + sacks last season. The senior has picked right up where he left off this season, leading the country with 7 + sacks through five games after two sacks in a win over Marshall on Saturday.
---