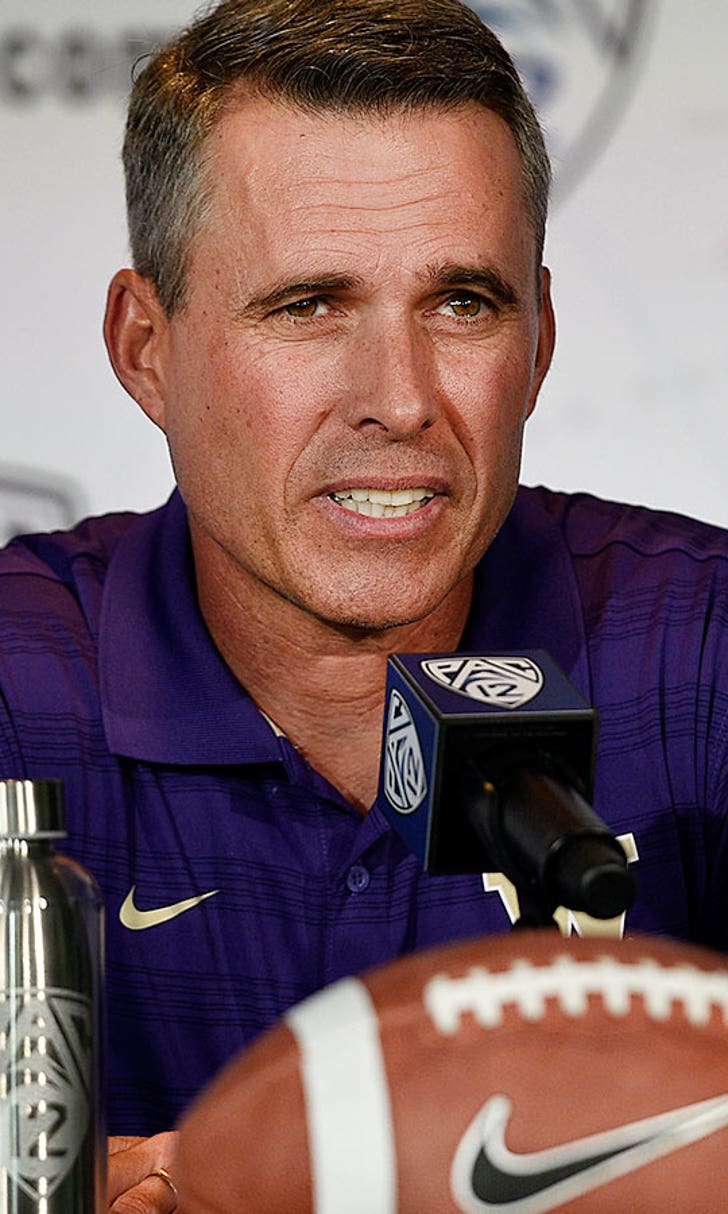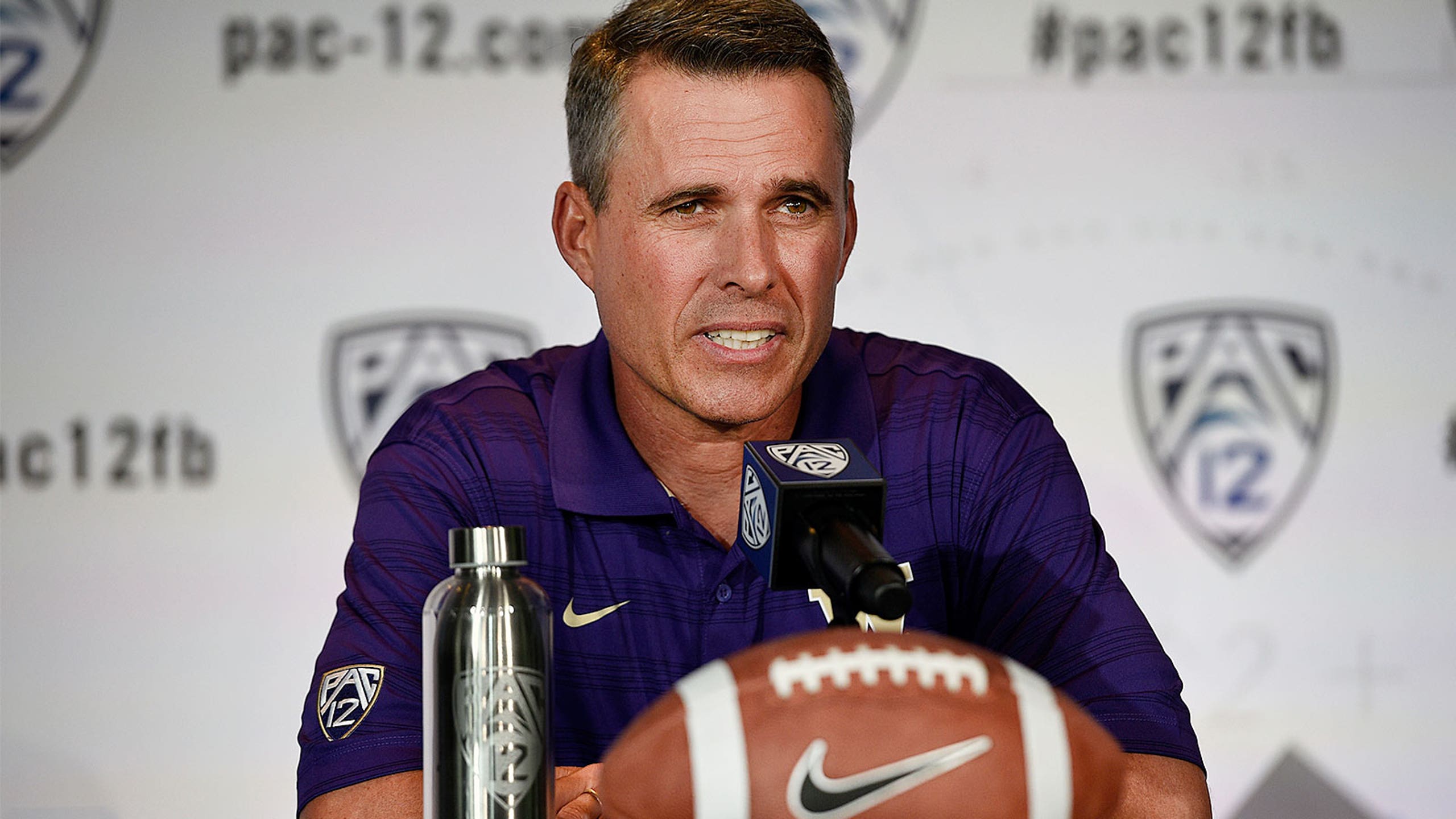 Chris Petersen: 'It's harder' to recruit at Washington than Boise State
BY foxsports • July 30, 2015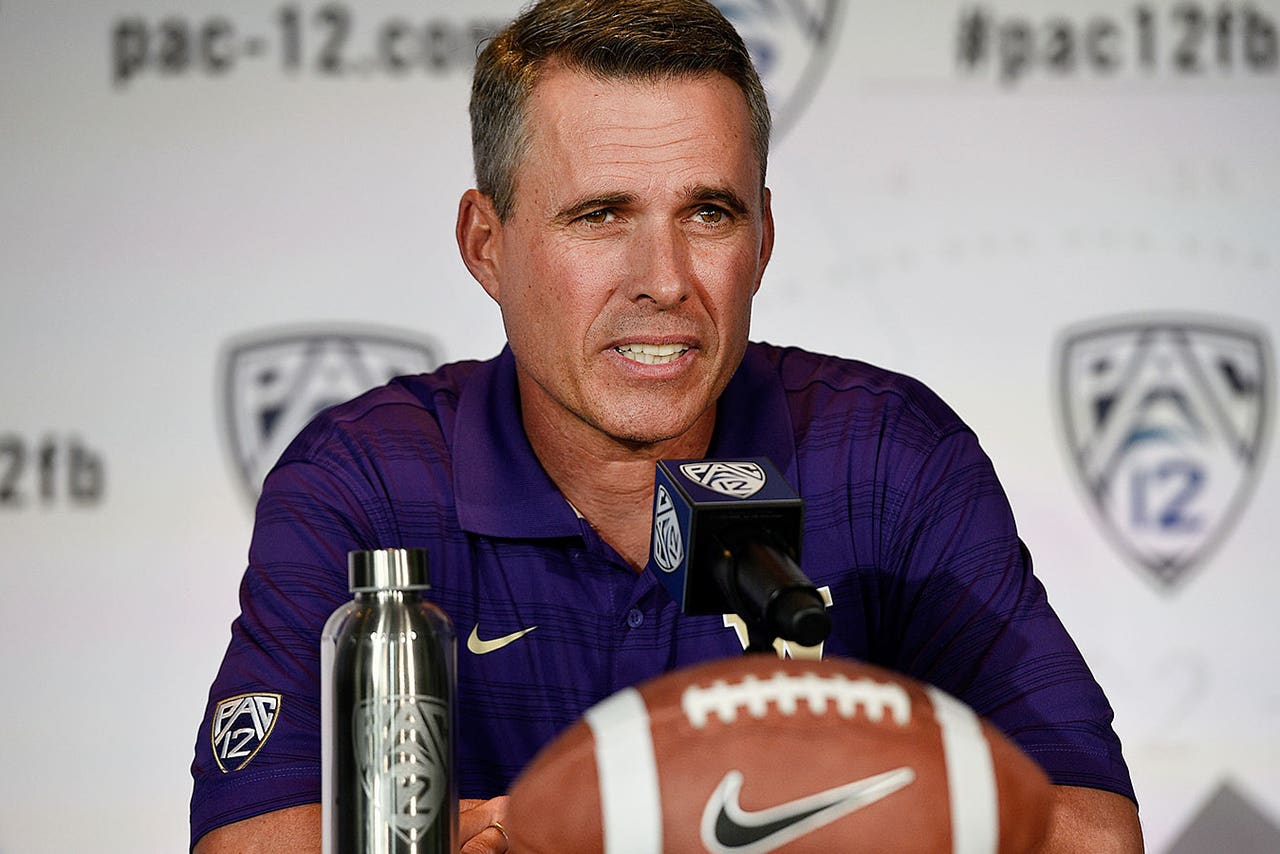 In speaking with the Pac-12 media on Thursday, Washington head coach Chris Petersen cracked some early jokes to break the ice. He started his session by saying, "Don't be shy. Should I ask you questions? What do you think it's going to be like in Boise?"
While Petersen may have had a little fun at his own expense, when it comes to recruiting at Washington, he didn't hold back as he compared it to his experience at Boise State. 
When asked if it was easier to recruit to a school like Washington, with its beautiful facilities and primetime conference, Petersen had this to say:
"Is it easier recruiting now being at Washington? No, it's harder because of that reason. You're recruiting. It's all relative," he said. "Recruiting is always hard and difficult, but I think that's part of that process I'm talking about. I will never get caught up in the ranking star system. I actually take pride in maybe going the opposite way because it's a crapshoot after the time anyways."
(h/t Pac-12)
---
---