Charlie Strong got a second chance, and he doesn't intend to waste it
BY Stewart Mandel • January 19, 2017
TAMPA, Fla. — Despite disgruntled boosters spouting off to reporters about him and multiple premature reports of his demise, Charlie Strong insists he never got upset at Texas over his dismissal last November. He knows he simply didn't win enough games to merit a fourth season.

He did, however, get upset with himself.

"When you're the first minority coach at a major university like that, you feel like there's so many people counting on you," Strong said during a recent interview at his new employer, USF. "I got upset at myself for not being successful, and I got upset at myself because you feel like you let a lot of people down. There are only so many African-American coaches, so when you get on a stage like that ..."

Last season, there were just 14 black coaches among the 128 FBS schools. Two, Strong and Purdue's Darrell Hazell, lost their jobs. Of the 21 schools that had job openings this cycle, 10 hired first-time head coaches. Only one, Nevada's Jay Norvell, was black.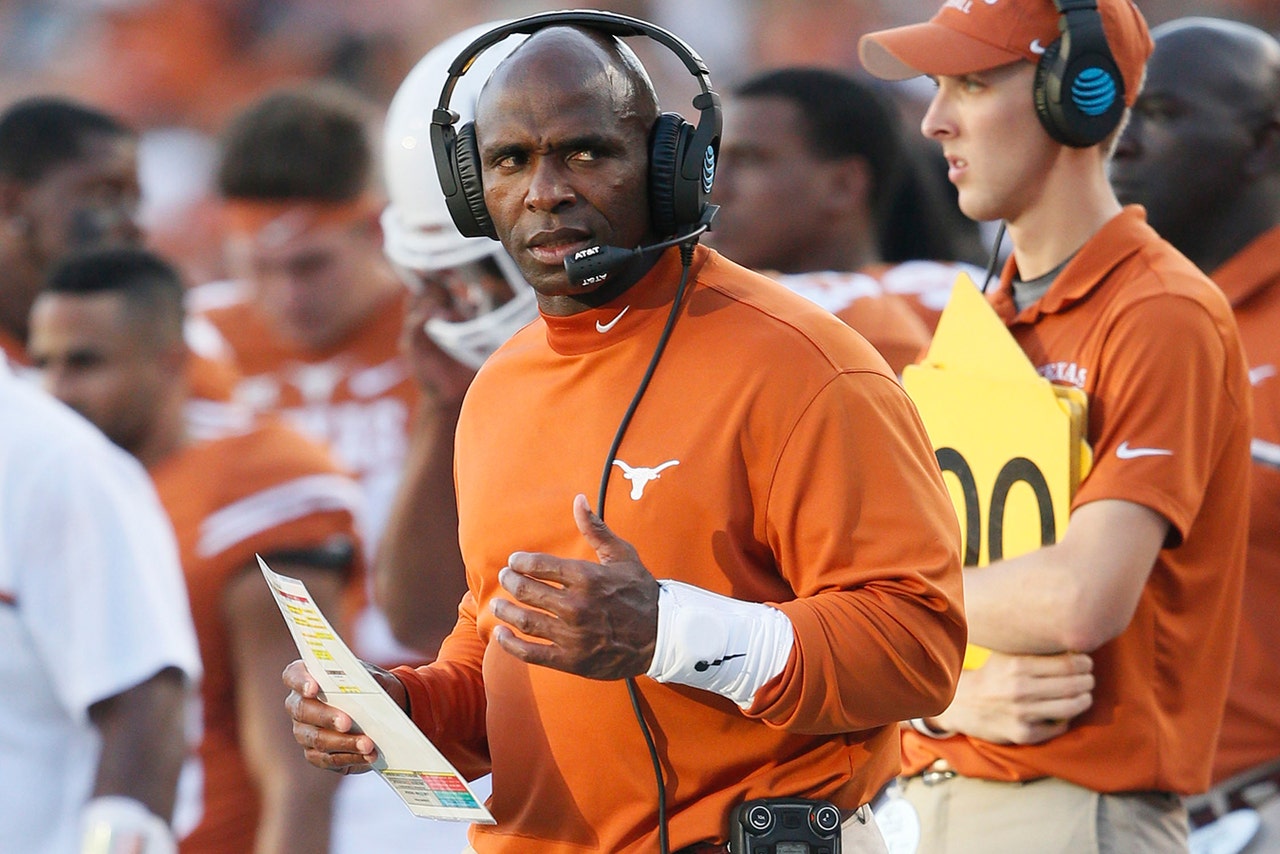 If there's one small sign of progress for the industry, it's this: In a profession that routinely recycles failed coaches -- see Randy Edsall (Connecticut), Jeff Tedford (Fresno State), Butch Davis (FIU) and of course Lane Kiffin (FAU) -- Strong recently became the rare black head coach afforded such an opportunity.

In fact, when USF hired Strong on Dec. 15, he became just the second black FBS head coach ever to get fired at one school and rehired at another. Tyrone Willingham -- fired by Notre Dame, then hired by Washington in 2005 -- was the first.

Despite posting three losing seasons and a 16-21 record in Austin, ADs had not forgotten Strong's 23-3 run at Louisville with Teddy Bridgewater, or his two national championships as defensive coordinator at Florida before that.

"When he walked off the stage [of his press conference] to the arms of that team -- that to me was all I needed to know about the Texas situation," USF AD Mark Harlan said of hiring Strong. "His body of work far superseded any one or two or three years at one place."

Strong spent about a week following his Texas dismissal sitting at home, contemplating what went wrong and what to do next. "I became a fan of Jerry Springer," he joked. "I tried to find a way to laugh."


 

But soon enough the calls came pouring in -- first from head coaches looking to upgrade at defensive coordinator, then, once the dominoes started falling, schools with head-coaching openings.

Cincinnati, USF and Temple all had conversations with Strong, but the Tampa, Fla., school made most sense for a guy who spent 13 seasons as a Gators assistant and recruited the state of Florida heavily while at Louisville. He can still rattle off the names of the coaches at virtually every nearby high-school power.

"It's almost like you're coming back home," he said.

And he's doing it at one of the nation's most attractive Group of 5 programs -- one that Willie Taggart, now at Oregon, helped lead to 11 wins and a Top 25 finish last season.

From the three outdoor practice fields to the sparkling locker room to the massive weight room with a nutrition bar, USF's facilities look no different than those of a typical Power 5 school. Alabama practiced there prior to the national championship game in Tampa earlier this month.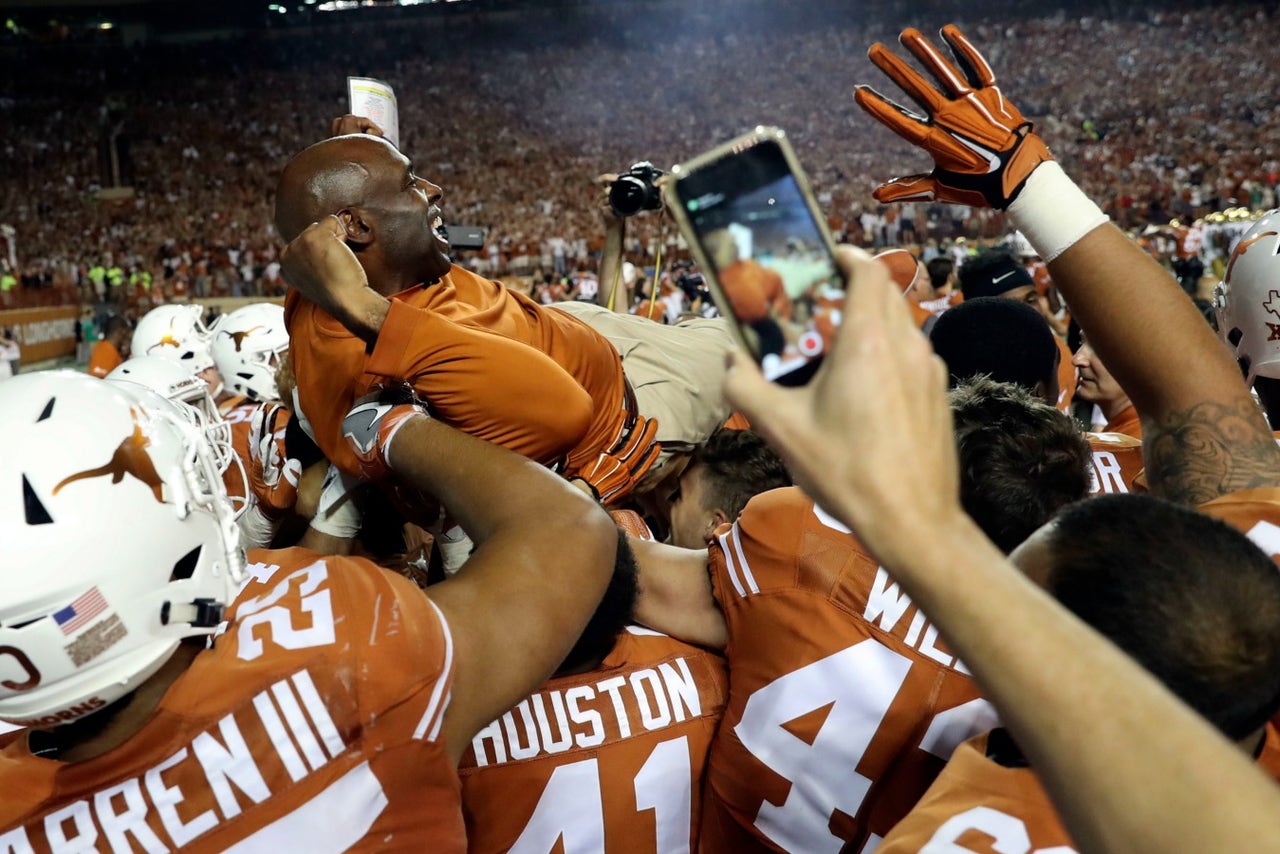 Obviously, the school's recruiting turf is ideal. Financially, USF is set to pay Strong at least $2.5 million a year in 2019. (Texas' buyout money is offsetting most of his first two years' salary.) Asked if the program can afford "analysts" (like an Alabama), Strong joked he inherited too many of them.

USF famously rose to No. 2 in the country during the 2007 season under then-coach Jim Leavitt only to lose four games thereafter. It never approached that terrain again before the Big East lost its BCS status and morphed into the American.

"We're looking for sustained successful seasons," said Harlan. "We've had seasons here. ... We believe we should always be in the mix for that spot in the [New Year's Six] bowl games. We have everything set up for that."

That should be particularly true in 2017.

Unlike the rebuilding situations he walked into at Louisville and Texas, Strong inherits a loaded roster led by electrifying quarterback Quinton Flowers. The Miami native is one of 15 projected returning starters from a team that beat South Carolina in the Birmingham Bowl to finish 11-2 and 19th in the final AP poll.

"I can't mess this one up," joked Strong.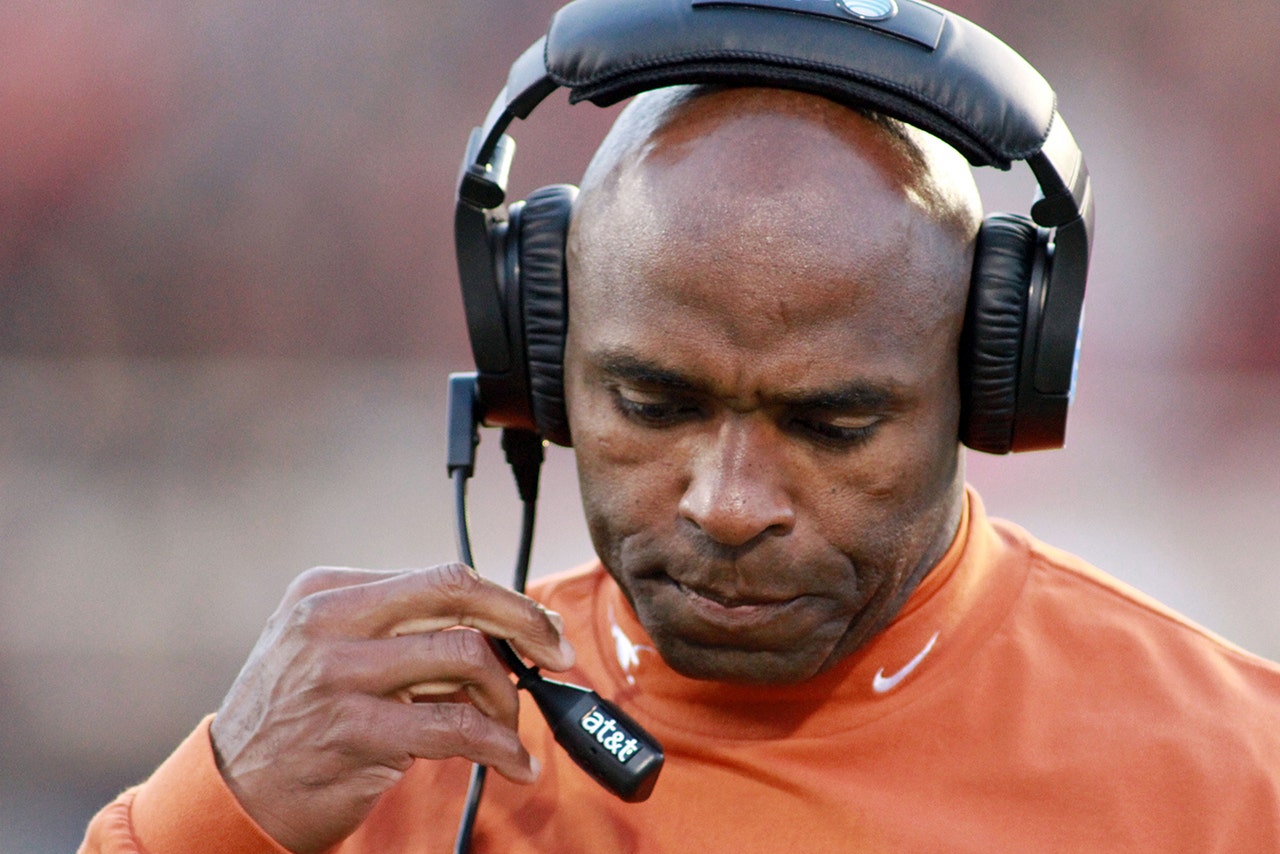 Flowers, generously listed as 6-foot tall, ran for 1,530 yards (trailing only Heisman winner Lamar Jackson among quarterbacks), threw for 2,812 and produced 42 total touchdowns last season. He'll enter 2017 as a dark horse Heisman candidate.

Upon Strong's hiring, Flowers called up hometown friend Bridgewater for a scouting report. Strong got his own first-hand when he watched the Bulls' overtime bowl win from the sideline.

"After the game, he told me I'm an unbelievable player, it was great watching me, and he can't wait to coach me," said Flowers.

Strong retained Flowers' position coach, former Tulane standout Shaun King, but brought with him from Texas offensive coordinator Sterlin Gilbert, offensive line coach Matt Mattox and receivers coach Charlie Williams. An offensive staff that went 5-7 last season and lost to Kansas takes over a team with New Year's Six expectations.

"You may not be one of the four [playoff teams], but you could end up playing in a really good bowl game and playing against a really good football team," said Strong. "Look at Western Michigan playing Wisconsin.  It's going to be sitting there for you."

Strong knows well from his 2012 team at Louisville, when the unheralded Cardinals went to the Sugar Bowl and upset third-ranked Florida. At that point it seemed a matter of when, not if, Strong would land at a blueblood program and lead it to glory.

That's not how his Texas tenure played out.

"I have no regrets," said Strong. "OK, it happened, it's a lesson learned. Now that you have the opportunity here at South Florida, go make it the best job."

Go make the most of an opportunity many before him never got.

(Correction:An earlier version incorrectly stated that Norvell was Native-American.)




---
---