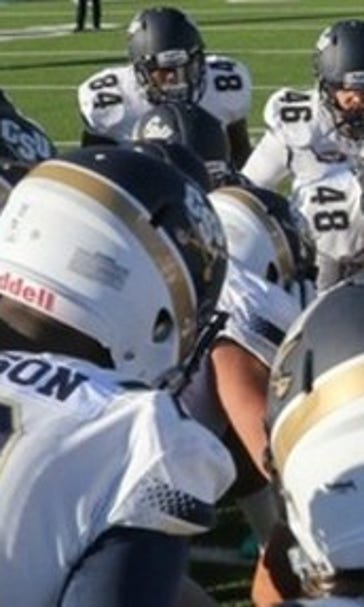 Charleston Southern players protest without helmet decal
October 18, 2017

(STATS) - Charleston Southern players have removed the school's logo on their helmets, reportedly as a form of protest against the administration on campus.
The logos were not on the helmets during a Big South Conference game at Presbyterian last Saturday and the players may go without them the rest of the season.
Media reports in Charleston say the players feel they are being treated poorly. One of the main concerns is the amount and availability of getting food service on campus.
The protest is reportedly not connected to nationwide protests taking place during the national anthem over what people see as social injustice in the United States.
Charleston Southern first-year coach Mark Tucker told Live 5 News in Charleston "our kids were in a place where they wanted to be unified on something. They're working on some things that they had some problems with.
"I facilitated the meetings that needed to take place and counseled with them and told them this is the way things are going to work."
The athletic department released a statement Tuesday saying the school administration is working with the football team to resolve the issue.
---
---