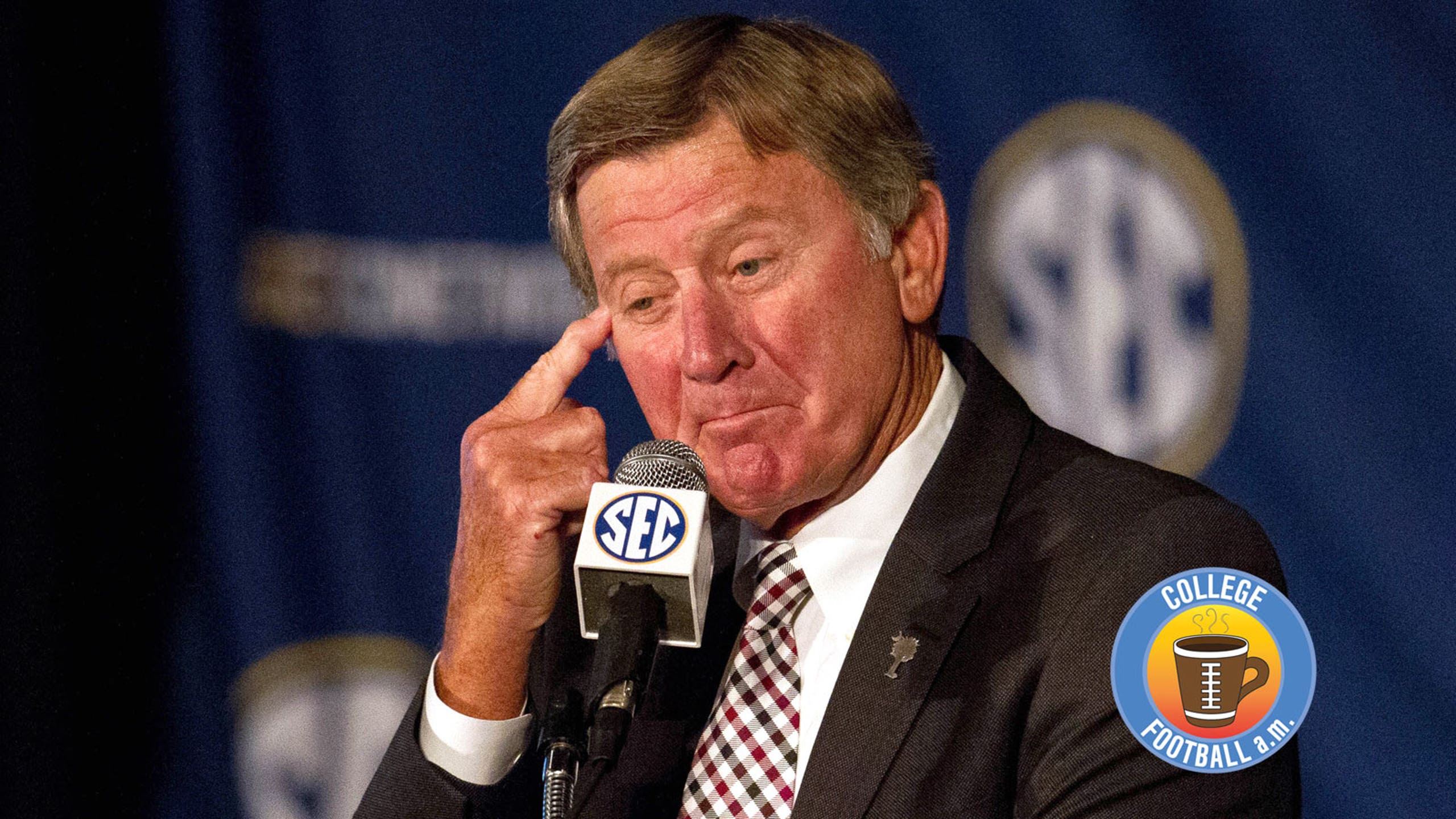 CFB AM: Steve Spurrier loves few things more than hating on Georgia
BY Teddy Mitrosilis • January 8, 2015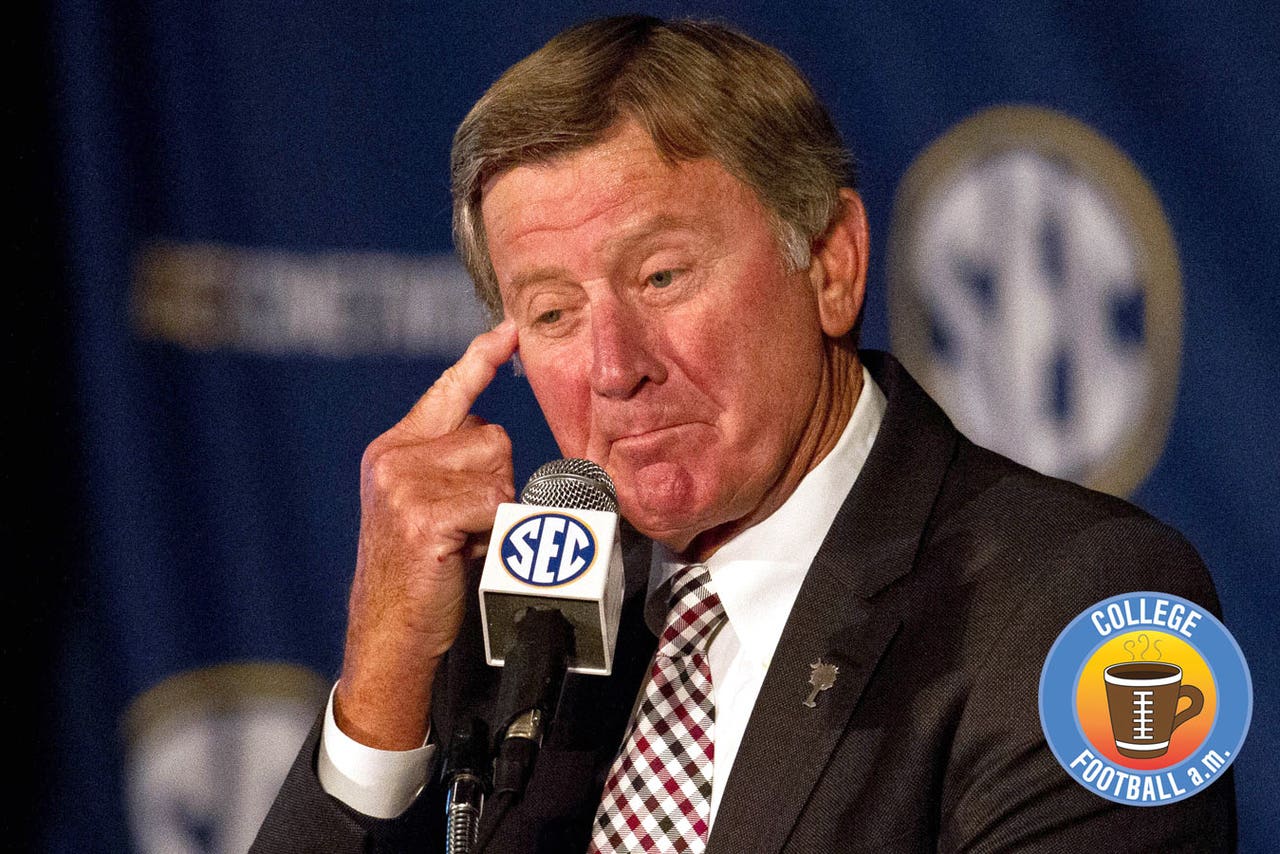 It's been a while since Steve Spurrier made a comment that made the rounds, which is unacceptable to Steve Spurrier.
So Wednesday provided an opportunity to please his people by cracking a joke at the expense of one of his favorite targets: the Georgia Bulldogs.
Georgia announced the hiring of Brian Schottenheimer as its new offensive coordinator, to which Spurrier responded with a perplexed shrug at why an NFL coach would leave the league to be UGA's OC. Spurrier then did what he does best, which is sneaking a dig in the middle of a compliment.
"That's an excellent opportunity for any coach," Spurrier told reporters. "Georgia always has a whole bunch of good players. They probably have been the most consistent team in the East. Well, maybe they haven't, heck we've beat them four out of five years, but overall they have probably been one of the best teams on the Eastern side."
I can only imagine the expletive-eating grin Spurrier had on his face after rattling off South Carolina's recent success against the Bulldogs.
Spurrier has always liked talking about beating Georgia going back to his Florida days -- although, to his credit, he's never shy about pointing out his defeats. Two other Spurrier digs at the Bulldogs come to mind, with the second one being an all-timer:
Spurrier on Georgia recruiting: "Why is it that during recruiting season they sign all the great players, but when it comes time to play the game, we have all the great players? I don't understand that. What happens to them?"
Spurrier on moving the Georgia game back: "I don't know. I sort of always liked playing them that second game because you could always count on them having two or three key players suspended."
South Carolina probably isn't in any position to talk trash given the disappointment of its 2014 season – and Georgia is definitely the better program right now – but you know Spurrier loves to mix it up and take his shots when he can.
Oh, and one other thing: The No. 1 QB in the Class of 2015 from the state of Georgia? He's gonna be a Gamecock.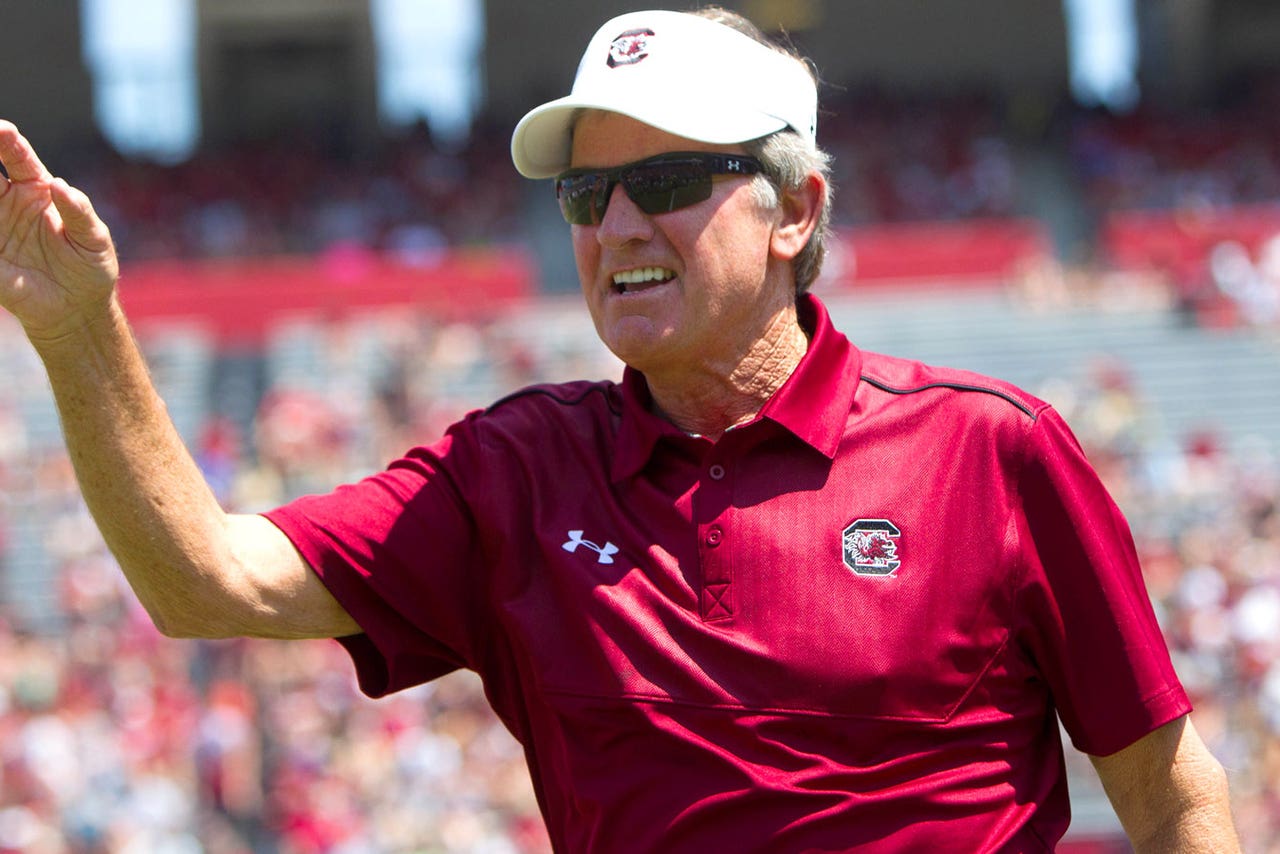 THREE THINGS YOU NEED TO KNOW
1. So this is interesting: A loophole in the NCAA's practice rules has given Ohio State an advantage over Oregon this week. As Brett McMurphy notes, when class is in session, programs aren't allowed to exceed the 20-hour weekly practice limit – no more than four hours of work per day, five days per week. When class isn't in session, however, this rule doesn't apply. Oregon students returned from winter break this week and are back in class, but Ohio State is still on break and therefore doesn't have to limit its preparation time for the national title. Some will scream that this is a HUGE advantage for Ohio State. Eh, I don't know if that's true – programs deal with this hour restriction all season, and I imagine coaches are just fine following their normal game week process. But it's a scenario that's worth looking at for the NCAA in the spirit of fairness.
2. Jameis Winston is off to the NFL, but the lawsuits in relation to his sexual assault allegations won't end. His accuser has filed a Title IX lawsuit against Florida State, and there surely will be more suits coming in civil court against Winston. He's a long way from home free with this.
3. Alabama announced on Wednesday that eight signees have enrolled early to begin classes and will participate in spring practice. This includes five-star quarterback Blake Barnett, who might be the future QB in Tuscaloosa, although it would seem unlikely that future begins in 2015. It's probably Jacob Coker's time. Another one of the early enrollees is Jonathan Taylor, who was dismissed from Georgia's program last summer after being arrested on charges of assaulting his girlfriend.
Bama will take some heat for that, but Nick Saban has always been a very vocal believer in allowing people to earn second chances. ''Where do you want them to be?'' Saban said at a December press conference in response to a question about giving a trouble player another opportunity. ''Guy makes a mistake. Where do you want them to be? Want them to be in the street? Or do you want them to be here, graduating?'' Saban demands accountability and isn't handing out free chances just because a guy might help the football program, so I respect him for trying to help kids who need it despite it being easy to make jokes about taking a talented player no matter the baggage. That's not true.
THREE THINGS YOU SHOULD KNOW
1. According to a report, TCU co-offensive coordinator Sonny Cumbie is meeting with Oklahoma, presumably about the open OC job now that Bob Stoops has cleaned out some of his staff. Cumbia and Doug Meacham did the Lord's work at TCU this season, transforming the Horned Frogs from a mediocre, defensive-minded team into a high-powered offensive force that went 12-1 and clearly was talented enough to win the national title this year if it had the opportunity. One more year like 2014, and Cumbie and/or Meacham are down to get other opportunities, possibly as head coaches. That outside interest has come this fast is no surprise.
2. Penn State defensive coordinator Bob Shoop won't be leaving for LSU, after all. Shoop tweeted this on Wednesday, indicating he's sticking around State College to help build James Franklin's program. Good – I want to see Penn State get back to the level of competing for Big Ten titles. The Nittany Lions aren't far off.
#WEARE..So excited 2 b part of the Penn State Family. Lots of work 2 b done. Committed 2 building a Big 10 n National Championship Program!

— Bob Shoop (@Coach_ShoopPSU) January 8, 2015
3. Remember when Texas A&M coach Kevin Sumlin tweeted about firing his pool boy after said pool boy tweeted he saw Sumlin on the phone while doing his job and (kind of) speculated about the Aggies' search for a new defensive coordinator? He wasn't kidding about firing his pool boy. You don't tweet innocuous comments about Kevin Sumlin that give away absolutely nothing and get away with it! No you don't!
THREE THINGS YOU MAY WANT TO KNOW
1. Wednesday was the two-year anniversary of the night Brent Musburger fawned over Katherine Webb and made her famous. It'll live in Alabama football lore forever.
2. Oklahoma coach Bob Stoops is entering Late Mack Brown territory, writes Ty Duffy. Stoops has one more shot with this round of staff changes to revitalize the Sooners, or else someone else will get the opportunity.
3. Bill Connelly and Ian Boyd over at SB Nation look at whether Ohio State can slow down Oregon's potent offense, plus some key Oregon metrics to watch.
LASTLY
Puppies predicting the national championship on The Tonight Show with Jimmy Fallon? Sure, why not.
Have a great Thursday, everybody.
Teddy Mitrosilis is an editor and writer for FOXSports.com. Follow him on Twitter @TMitrosilis and email him at tmitrosilis@gmail.com.
---