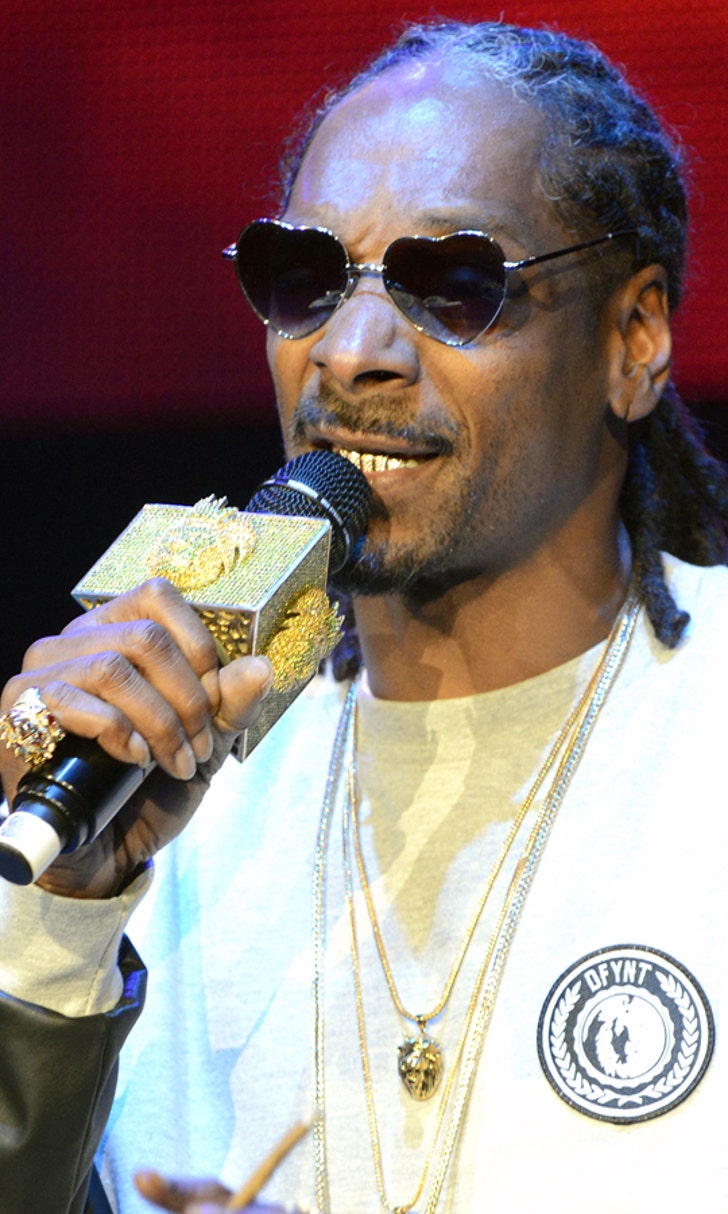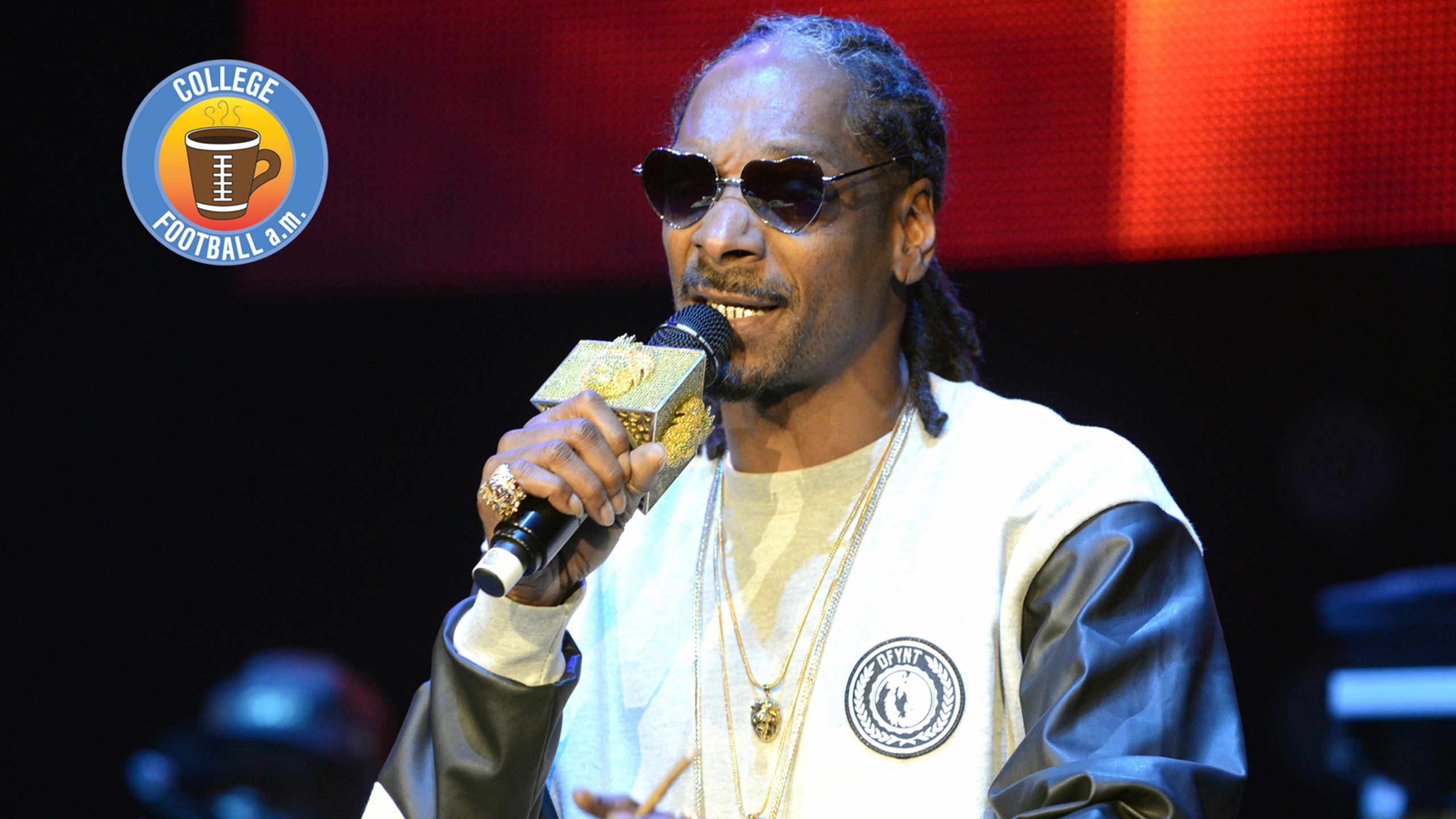 CFB AM: Snoop Dogg paid his 4-star son $2,000 cash to play football
BY Teddy Mitrosilis • January 7, 2015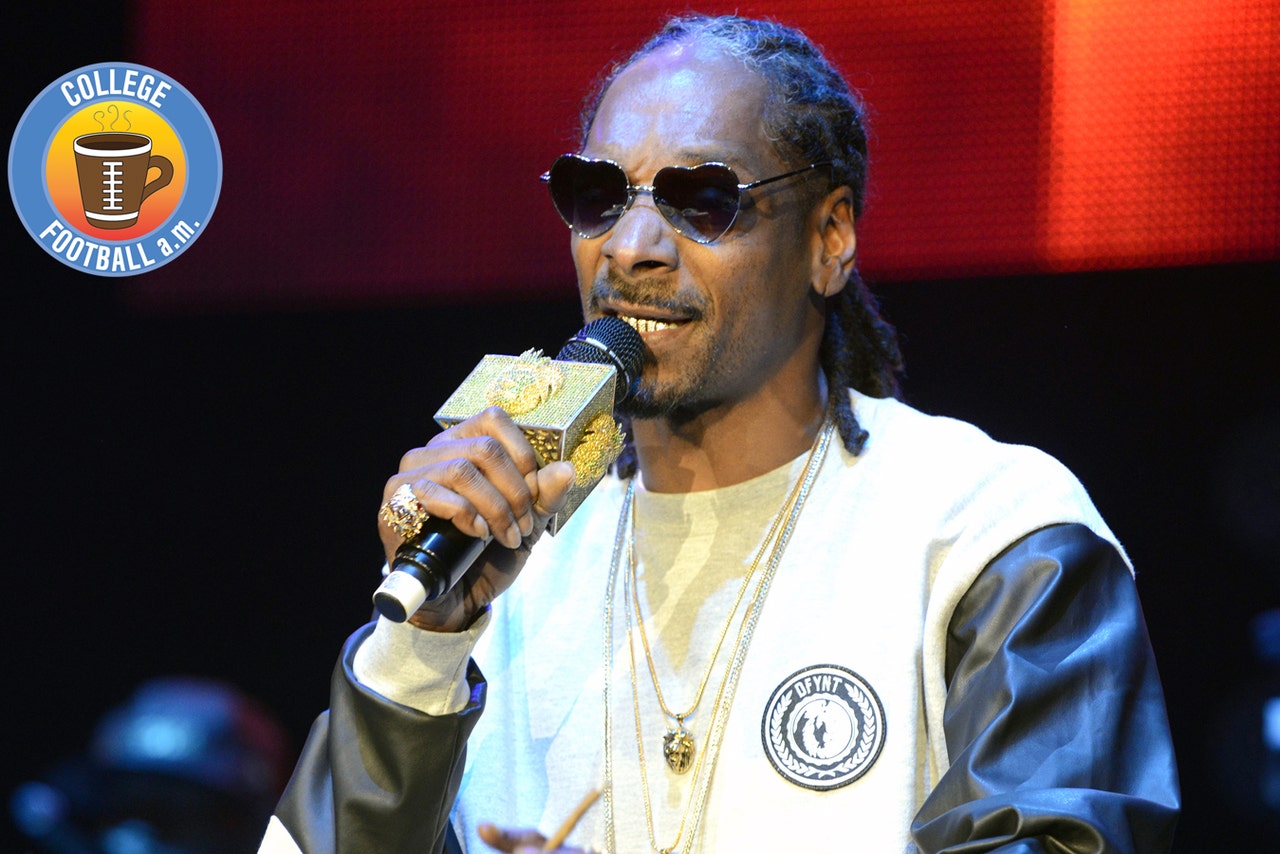 Cordell Broadus should probably thank his famous father for hustling him into playing football more than a decade ago.
The son of rapper Snoop Dogg has grown to be a four-star receiver in the Class of 2015 with scholarship offers from USC, Notre Dame, LSU, Arizona State, UCLA and others.
So how did Snoop get his son into the game? By bribing him with a lot of cash when he was 6 years old.
"My father got me into football at a young age," Broadus said in an interview with Bleacher Report. "He had to pay me, because I didn't really wanna play football. I was more interested in acting.
"He sat me down one day and said, 'You obviously don't want to play football, so what do I have to do to make you play?' I was like, 'Give me some money.' He said, 'How much?' I said $2,000 -- he gave it to me in an envelope. The next season it was $1,000, and after that it was free. He always says I'll have to pay him back when I get to the [NFL]."
In an envelope. That kills me. What dad hands two grand to his 6-year-old son in an envelope? I guess that's how you roll if you're Snoop.
Luckily, this isn't just some famous guy's son getting attention from programs hoping to have an affiliation with a celebrity will help give them cred with other kids. Broadus is a good football player -- listed at 6-foot-2 and 195 pounds -- and will be fun to watch in college. Here are some highlights.
THREE THINGS YOU NEED TO KNOW
1. Oklahoma coach Bob Stoops held a press conference on Tuesday after firing his other co-offensive coordinator, Josh Heupel, and taking the sole defensive coordinator title off of his brother, Mike, and said that he takes full responsibility for the Sooners' struggles in 2014. "By no means are those guys scapegoats," Stoops said. "I just feel like we have to go in a different direction." What direction Stoops goes will be fascinating, because it will decide his future at Oklahoma; he won't get another shot to make staff changes after another unsuccessful season. Also within this Bruce Feldman report, Stoops notes that wide receiver Dorial Green-Beckham, a former five-star recruit who transferred from Missouri amid off-field trouble, will enter the NFL Draft.
2. Hey, the NCAA finally acted swiftly to make a move that would formerly be seen as an "extra benefit" for players: The family of each player in the national championship game will get up to $1,250 from the College Football Playoff to help cover travel expenses to Dallas next week so they can watch their kid play. Ohio State initiated the original proposal and finally got the NCAA to use common sense, writes Stewart Mandel from Columbus.
3. Jameis Winston's dad announced Wednesday morning that his son will indeed leave Florida State and turn pro, which should put an end to all of Winston's talk about still wanting to play baseball. Time to prepare for the NFL Combine and remake his image in the eyes of pro evaluators.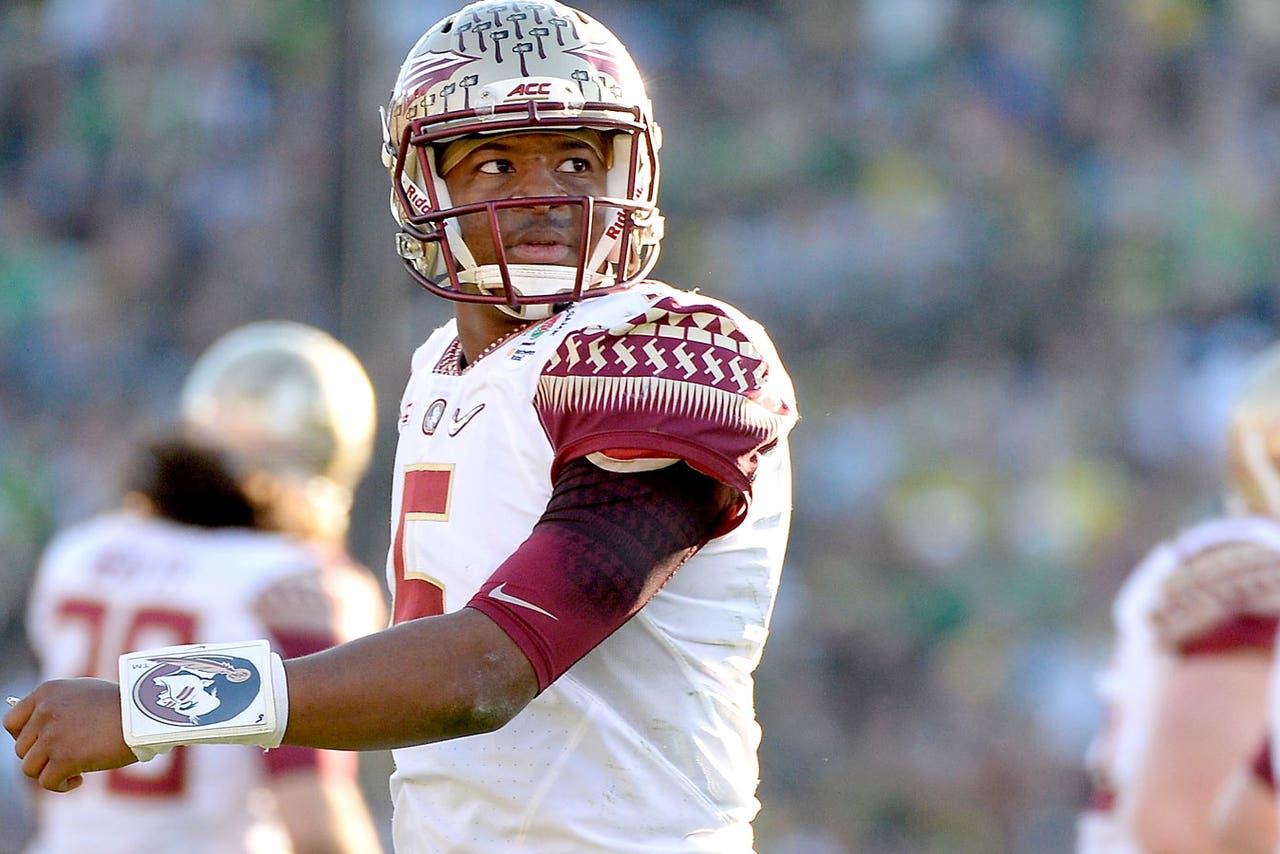 THREE THINGS YOU SHOULD KNOW
1. Ohio State QB Cardale Jones said he "will definitely be back" in Columbus next season for his junior season, as will other Buckeyes who have the choice to turn pro. Although Braxton Miller has given no indication that he will transfer, it still makes the most sense, given he'll have graduated from Ohio State and can play immediately at another school. It would almost be a shame to have him, Jones and J.T. Barrett on the same team next year, with all that QB talent being wasted.
2. The Los Angeles Police Department recovered O.J. Simpson's 1968 Heisman Trophy, which was stolen in a burglary of USC's Heritage Hall in 1994 while Simpson was awaiting a murder trial for the killing of his ex-wife and her friend. Also taken in the burglary was a Simpson jersey, which the LAPD is still trying to recover. Since the investigation is still open, police are not offering any specifics about how or where the Heisman was found.
3. Feldman reported after the Rose Bowl that Oregon WR Devon Allen is expected to miss the national title game. Oregon, per program policy, doesn't discuss injuries, but on Tuesday Allen confirmed that's likely the case. He said he'd need a "miracle" to play against Ohio State, although there's some hope his knee injury isn't as serious as expected.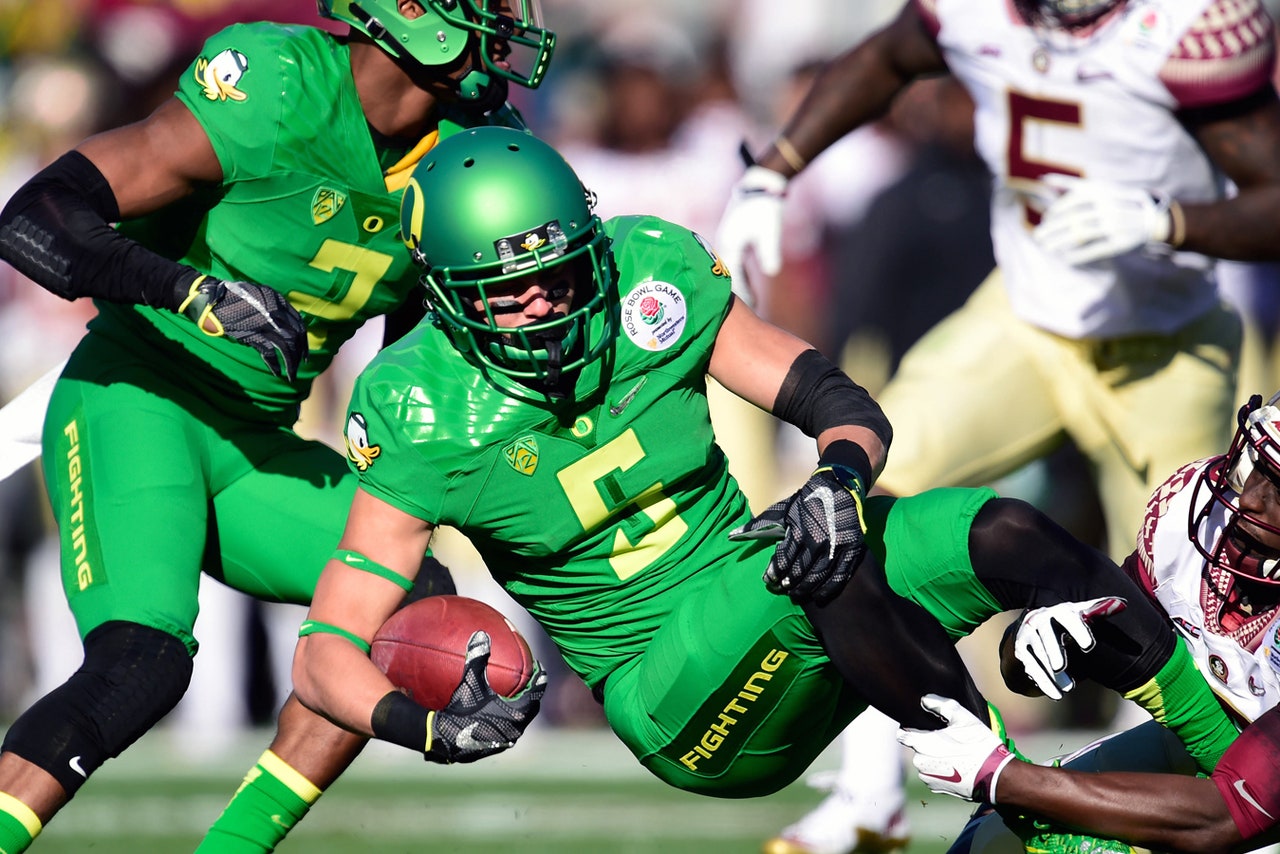 THREE THINGS YOU MAY WANT TO KNOW
1. Is, like, every town in Ohio changing its name for the national title game? We have Oregon, Ohio, which first decided to ditch "Oregon" leading up to the national championship game, then decided not to and now has gone with the not-clunky-at-all "Oregon, Ohio: Buckeyes on the Bay, City of Duck Hunters." Urbana, Ohio, is losing its last a and becoming simply, "Urban, Ohio," in the name of Ohio State's head coach. So, what's next? How long can we keep this going?
2. A few personnel notes: Florida State cornerback P.J. Williams declared for the NFL Draft, as did FSU defensive end Mario Edwards. Stanford left tackle Andrus Peat has also decided to leave school early and turn pro. On the coaching front, Penn State defensive coordinator Bob Shoop will reportedly interview for LSU's open DC job. At Michigan, Greg Mattison, Brady Hoke's DC, has decided to remain on Harbaugh's staff and work underneath new DC D.J. Durkin, who Harbaugh brought over from Florida.
3. Five lessons Nick Saban learned from his dad that he'll surely reiterate around Alabama football this offseason, per Lars Anderson.
LASTLY
* Here's this week's radio hit with Eric Hasseltine on his 92.9 ESPN show in Memphis. It's the last one of the season, as we talk Oregon-Ohio State and a few other things. Thanks to Eric and the 92.9 crew for the weekly spot -- it was a lot of fun.
Have a great Wednesday, everybody.
Teddy Mitrosilis is an editor and writer for FOXSports.com. Follow him on Twitter @TMitrosilis and email him at tmitrosilis@gmail.com.
---