Bob Stoops: Fired Oklahoma coaches are 'by no means scapegoats'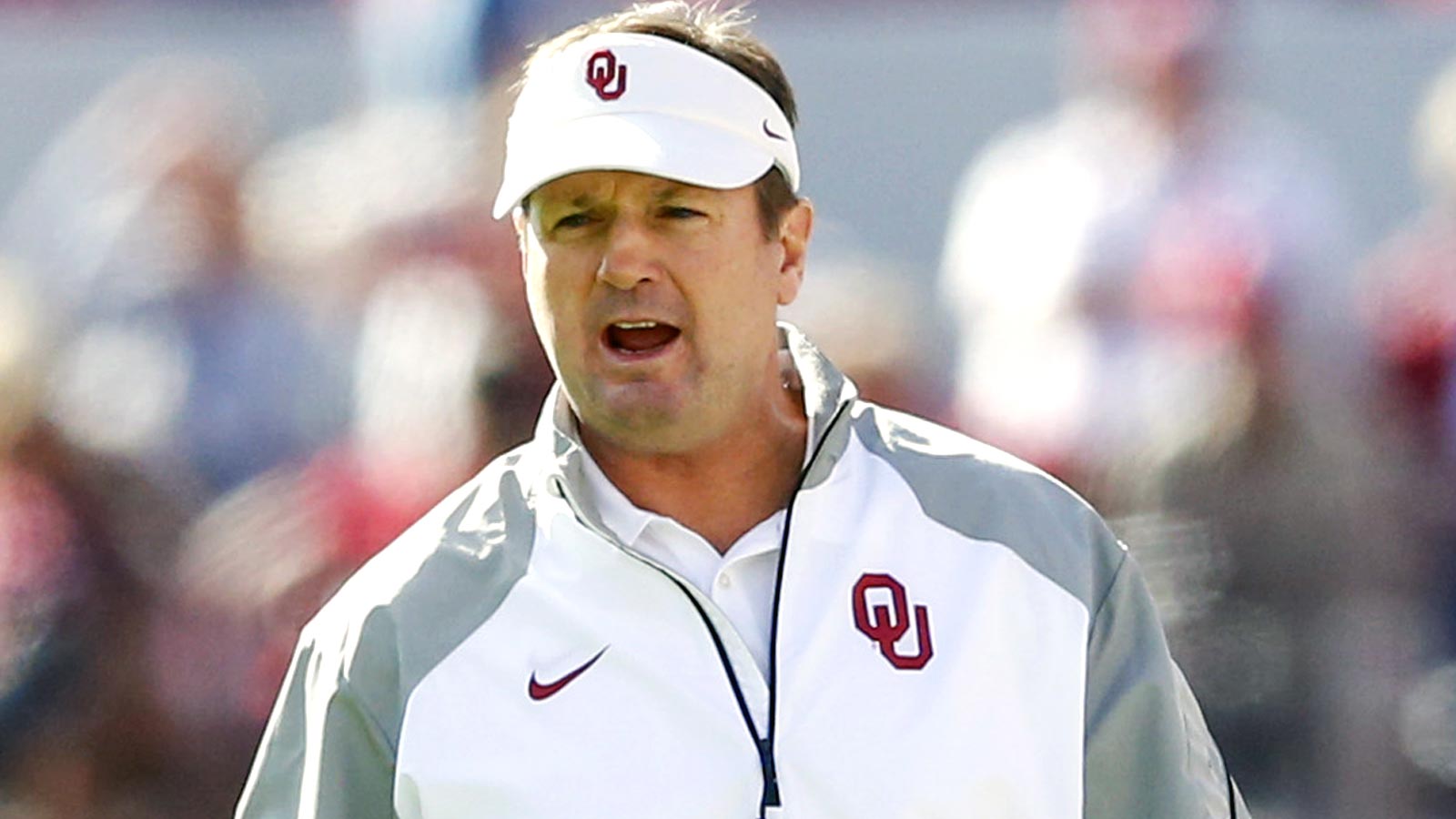 After going from preseason No. 3 to an 8-5 finish, culminating with a 40-6 loss to Clemson in the Russell Athletic Bowl, Bob Stoops has made big staff changes at Oklahoma, as FOX Sports first reported he would last weekend.
As earlier reported by FOX Sports, co-offensive coordinator Jay Norvell is out, as is play-caller and co-OC Josh Heupel, a former star QB for the Sooners and long-time staffer. Stoops explained Tuesday morning at a press conference how disappointed and angry he is by how the season went and that he is accountable and takes responsibility for all of it.
"By no means are those guys scapegoats," Stoops said. "I just feel like we have to go in a different direction."
The Sooners lost five of their final nine games of the season, with three of those defeats coming at home. OU finished the season No. 95 in turnover margin and No. 93 in passing efficiency.
Stoops also announced that OU defensive line coach Jerry Montgomery will be promoted to co-defensive coordinator.
Asked if there's more staff changes coming, Stoops said: "At this point, with recruiting, this is where it is." The wording of that leaves room for the speculation that there might be another move or two coming after Signing Day. Sources have told FOX Sports that long-time assistant Bobby Jack Wright is considering retiring.
In addition, Stoops announced that former Mizzou transfer Dorial Green-Beckham, a one-time five star WR recruit, informed him a week ago that he intends to enter the NFL Draft.
Bruce Feldman is a senior college football reporter and columnist for FOXSports.com and FOX Sports 1. He is also a New York Times Bestselling author. His new book, The QB: The Making of Modern Quarterbacks, came out in October, 2014. Follow him on Twitter @BruceFeldmanCFB.