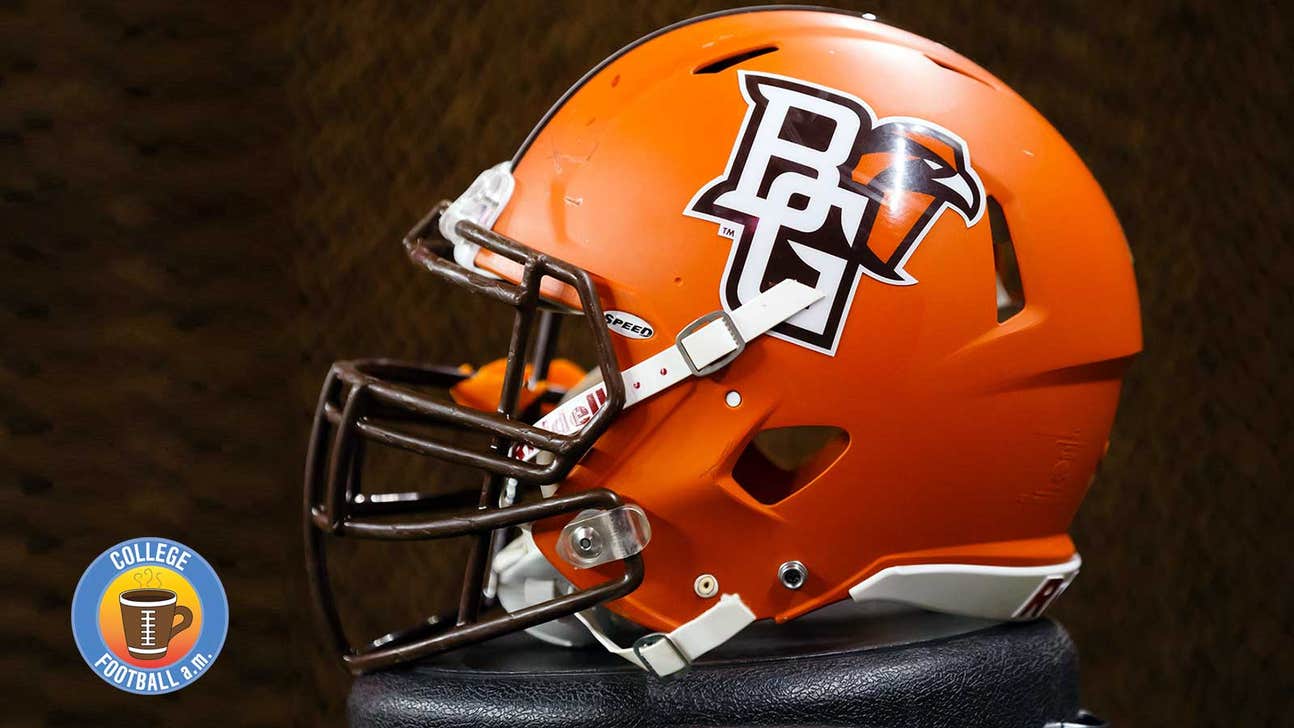 CFB AM: Bowling Green bails out Toledo amid severe Ohio water crisis
Published
Aug. 5, 2014 9:00 a.m. ET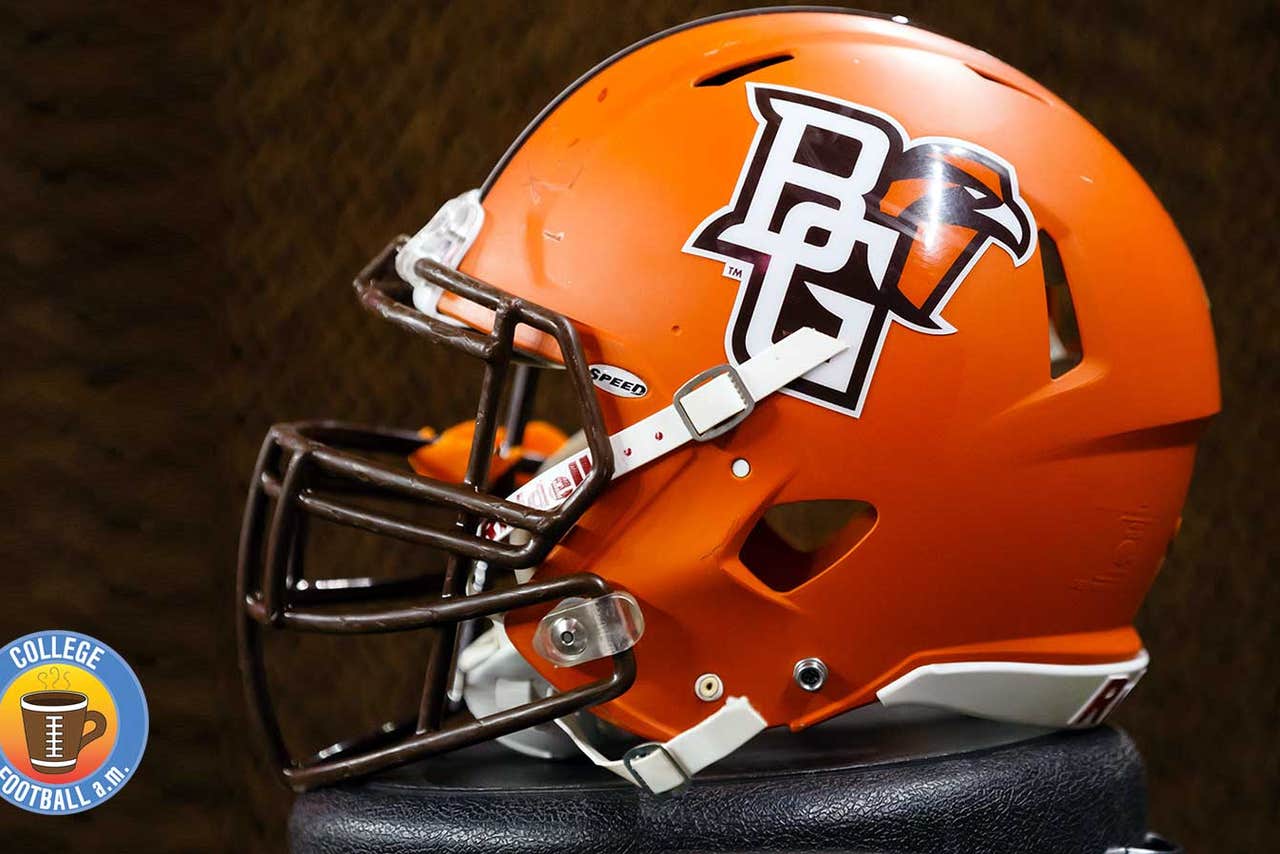 Toledo, Ohio, was hit recently with a severe water crisis, a problem driven by the ever-contaminated Lake Erie.
Scientists and government officials fear the Great Lake is in trouble because of the increasing amounts of algae-infested water flooding onto its shores.
It's an issue that could potentially impact all 11 million lakeside residents. Toledo's water problem, which reaches back for decades, is only growing worse as urbanization and industrial agriculture have created new sources of phosphorus runoff.
By any measure, this is a massive problem and one far more important than anything that will ever be written about in this space.
But perhaps one moment of good can come out of the water crisis via a couple local football teams.
This past Saturday, with Toledo scheduled to open fall camp on Monday, it faced the conundrum of not having clean water to hydrate players and coaches when the city declared its water unsafe to drink.
So Brian Jones, Toledo's assistant AD for sports medicine, turned to the only short-notice option he had: call Al Castillo, his friend who held the same position for rival Bowling Green. Jones determined buying water from local grocery stores wasn't an option because he wasn't going to take clean water from those in the community who needed it, so instead his rival threw him a lifeline.
"Whatever you need, let us do whatever we can to help you," Castillo told Jones. "From a sports medicine standpoint, we try to take care of each other as best as possible. The health care of the student-athlete is well above winning or losing."
Two vans full of coolers then drove the 19 miles from Toledo to Bowling Green, where they'd get access to hoses and would be able to bring about 500 gallons of clean water back to Toledo. Jones felt the supply would be enough to last the Rockets until Tuesday, but then they'd have to return to Bowling Green for more water or come up with another plan.
Good news: On Monday, the city of Toledo declared its water safe to drink again.
Should Bowling Green ever find itself stuck in a crisis, Jones said, "I'd have been doing the same thing."
Kudos to Castillo and Bowling Green for stepping up and helping a neighbor in a true time of need. Now let's hope Toledo's water stays safe.
THREE THINGS YOU NEED TO KNOW
1. After announcing discipline for eight Longhorns, Texas coach Charlie Strong decided to open fall camp with another message: his players would be wearing all-white helmets to start camp. They would have to earn the Longhorn logo back on the side, Strong said. It's another part of culture-changing campaign. Strong is No. 1 on Pat Forde's list of the Top 25 most intriguing coaches entering 2014.
2. TCU defensive end Devonte Fields will meet with university officials on Tuesday to determine his status as a TCU student-athlete, a source told David Ubben. Fields was named the preseason Big 12 Player of the Year and would lift a defensive line that also returns second-team Big 12 defensive tackle Chucky Hunter. As a whole unit, TCU's defense brings back eight starters after tying Alabama for 13th in the nation last season in yards per play allowed (4.83), so Fields could take a good defense and make it one of the Big 12's best. But the details surrounding his alleged assault case don't sound good, and Fields' best-case scenario probably is a suspension and then being allowed to return to the team.
3. In Monday's CFB AM, we had video of Alabama's Gump Run – i.e. when a horde of fans is gathered in a tunnel at Bryant-Denny Stadium on Fan Day and then released, allowing the masses to sprint down the field and get in line to get autographs from coach Nick Saban and others. Well, after that video became public, one (presumably) Auburn fan synced the Gump Run video with Auburn's call of the 'Kick Six' in last year's Iron Bowl. It's brilliant and must-see.
THREE THINGS YOU SHOULD KNOW
1. USA Today's Nicole Auerbach spoke with some folks who have served on college basketball's postseason committee, and they offered advice to the new College Football Playoff group.
2. Oregon wide receiver Bralon Addison tore his ACL in spring practice and is expected to be out for the 2014 season – unless you ask Addison. Ducks QB Marcus Mariota told SI, "His goal is Michigan State." That's the second game of the season, on Sept. 6, which would be less than five months removed from Addison's knee injury. As SI points out, Minnesota Vikings running back Adrian Peterson returned from a torn ACL in nine months, and it was lauded as an almost miraculous recovery. So it's unlikely Sept. 6 is in play for Addison, but could some point – maybe the Pac-12 title game or bowl game – be in play? That would be fun. Good luck, Bralon.
3. There's a new episode of The Audible with Bruce Feldman and Stewart Mandel, discussing Auburn's potential, the Big Ten's weakness, Top 25 surprises, suspension news and more. Follow the link or click on the player below to listen.
THREE THINGS YOU MAY WANT TO KNOW
1. Clemson quarterback Cole Stoudt is beginning the most important fall camp of his college career, and clearly the increased responsibility is getting to the senior, which is why he dressed up as a mannequin and freaked people out in the lobby of Clemson's football building. Great video.
2. Ty Duffy has the five worst wedding weekends for college football fans this fall. Do I happen to have a friend tying the knot on one of those weekends? Of course!
3. Michigan State's awesome new locker room sign has one glaring mistake.
LASTLY
* And one more day ticks off the calendar.
Have a good Tuesday, all.
Teddy Mitrosilis is an editor and writer for FOXSports.com. Follow him on Twitter @TMitrosilis and email him at tmitrosilis@gmail.com.
---