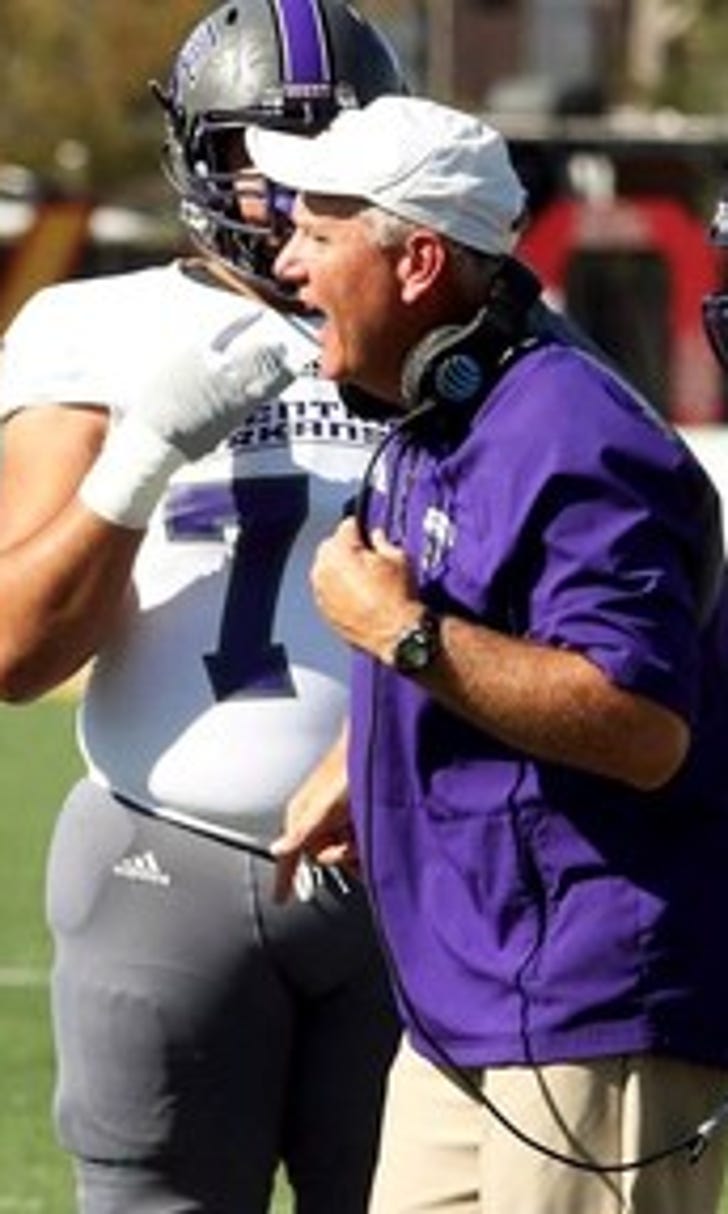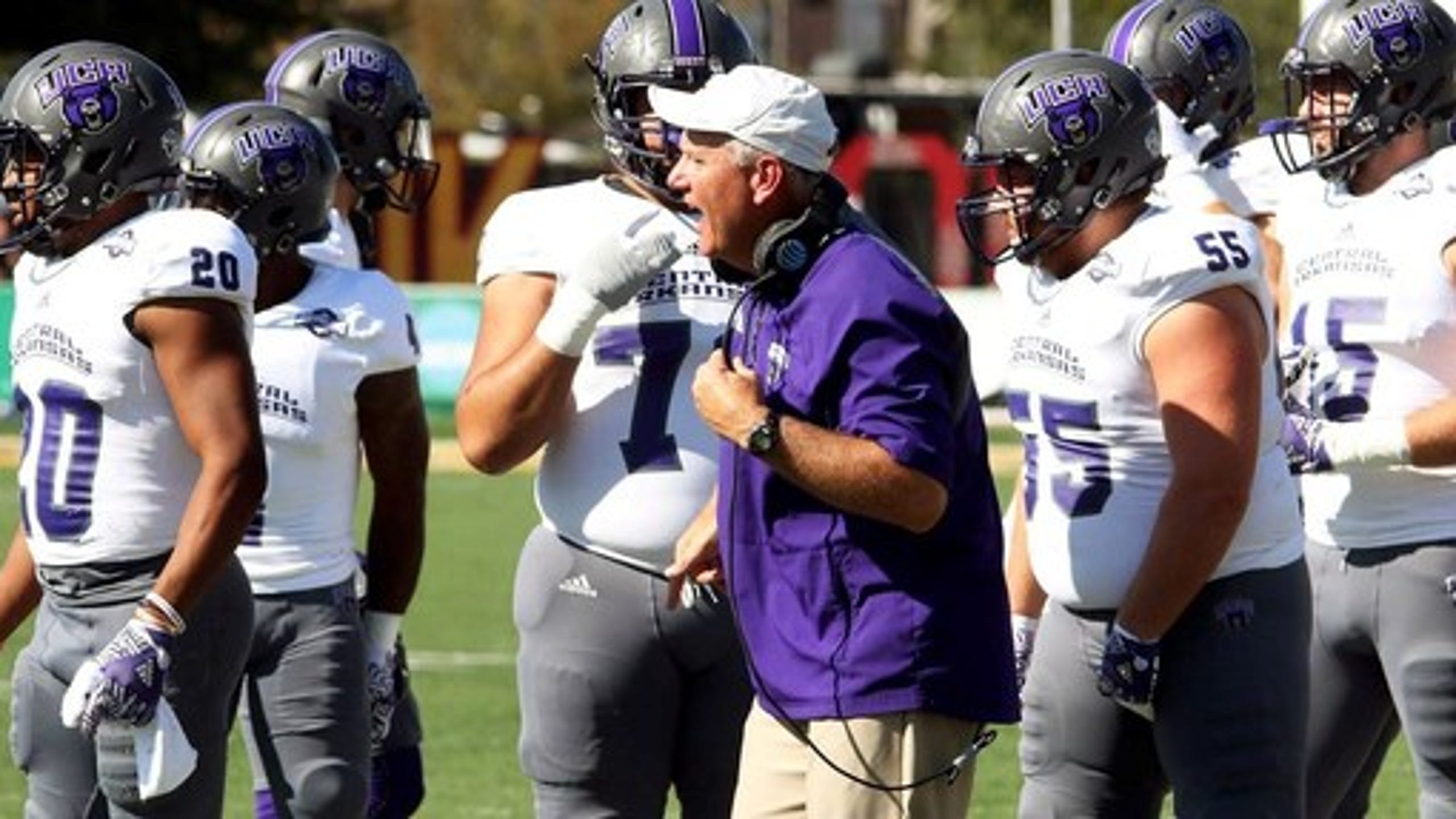 Campbell leaves Central Arkansas to become South Alabama's coach
BY AP • December 7, 2017
(STATS) - Steve Campbell has great experience winning championships. That's a big reason why South Alabama has hired him from Central Arkansas to be its second football coach.
Dr. Joel Erdmann, the South Alabama athletic director, announced the hiring Thursday. Campbell will be formally introduced at a news conference on campus Friday afternoon.
The 51-year-old Campbell has been a part of three national titles as a player and coach. He led Central Arkansas to the Southland Conference title and a 10-2 record this season, and was 33-15 in four seasons with the Bears.
He replaces Joey Jones, who resigned last month after going 52-49 in South Alabama's first nine seasons as a program.
"I was born and raised in this area, just down the road outside of Pensacola (Florida)," Campbell said, "and have always felt that if South Alabama started football it would be a gold mine, a place where the sky is the limit and you can definitely compete for championships at the highest level. Coach Jones did a terrific job of getting the program started and laying a tremendous foundation. This is an opportunity to get back home and, more than that, to take what Joey has started and raise it to the next level and win some championships."
Campbell also was the head coach at Southwest Mississippi Junior College, Delta State and Mississippi Gulf Coast Junior College. He won national titles at Delta (NCAA Division II, 2000) and Mississippi Gulf College (NJCAA, 2007).
As a player at Troy, he was starting center on the Trojans' 1987 Division II national championship team.
At Central Arkansas, Campbell was a finalist for the 2016 STATS FCS Eddie Robinson Award following a 10-3 season. This season ended with a second-round loss to New Hampshire in the FCS playoffs last Saturday.
"I have no doubt we will have great interest in our head coaching position," UCA athletic director Brad Teague said, "and that we will move quickly to find the right person to continue the success we have come to expect here at Central Arkansas, and build off of what Coach Campbell and his staff have done here over the past four years."
---
---