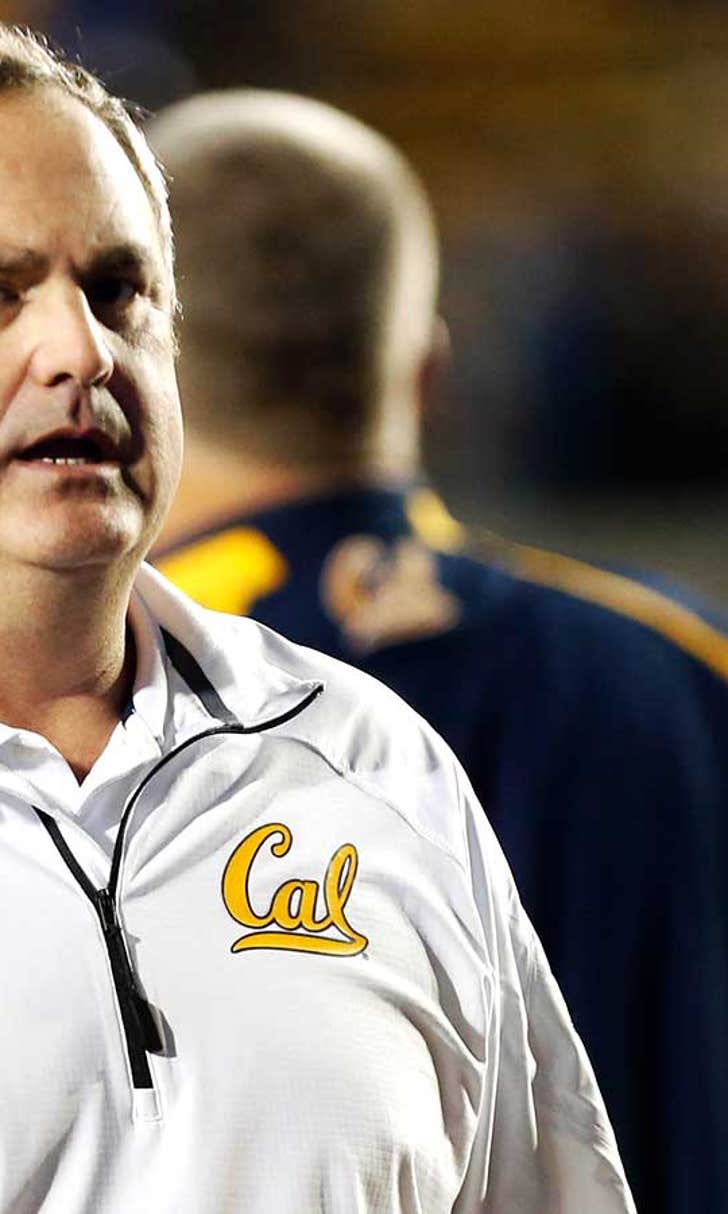 Cal looks to follow up bowl eligibility with Big Game win
BY foxsports • November 17, 2015
BERKELEY, Calif. (AP) Getting that elusive sixth win for bowl eligibility after four failed tries was a relief for California.
Following that up with a Big Game win over rival Stanford would end an even longer drought and be even more significant for the Golden Bears.
Cal (6-4, 3-4 Pac-12) clinched its first bowl bid since 2011 by beating Oregon State last week and now heads into Saturday night's game at No. 15 Stanford (8-2, 7-1) seeking its first win in its most important rivalry since 2009.
''It's a weight lifted off our shoulders,'' Cal fifth-year senior safety Stefan McClure said of becoming bowl eligible. ''Now that that's behind us, all we're really focused on is playing football and getting that axe back.''
While Cal has one player on the team who played in that last bowl game in 2011 in defensive lineman Mustafa Jalil, no one on the Golden Bears has beaten Stanford.
Cal's last win came in 2009 when the Bears won 34-28 at Stanford behind 193 yards rushing from Shane Vereen and Mike Mohamed's interception of Andrew Luck near the goal line in the closing minutes.
The Cardinal have won five straight since then and few of those contests have even been close as they have taken the clear upper hand in Bay Area college football superiority.
Stanford has outscored Cal 201-75 the past five years, including a 63-13 win at home in 2013 in the final game of coach Sonny Dykes' first year with the Bears. Cal has come a long way from that 1-11 campaign and the Bears now feel like they have a team that can hold its own in the trenches against the more physical Cardinal.
''They're going to test you as well as anybody will test you in college football. They have a very distinct and clear identity and they do a great job playing to it,'' Dykes said. ''We'll get tested and we'll know a lot more on Saturday. I do know we're obviously much further along than we were in year one, just physically a much better football team. We're stronger and have more depth.''
This year's version of the game is a rare one since both teams are having successful seasons. This will mark the fifth time ever that the two rivals will play in a bowl game in the same season and it is just the fourth time in the past 20 seasons that both come into the game with a winning record.
While this rivalry has not had the same national impact of more famous ones like Michigan-Ohio State, Auburn-Alabama or Miami-Florida State, that doesn't dampen what it means to the parties involved.
''It's the biggest rivalry in college football,'' Stanford linebacker Blake Martinez said. ''No matter what the records are, it's a dogfight from the beginning to end. All of our faces and all our alumni who've been there have an imprint on the game. It's as important to them as it is to us. The axe is a huge component to our season.''
---
AP freelancer Rick Eymer in Stanford contributed to this report.
---
---