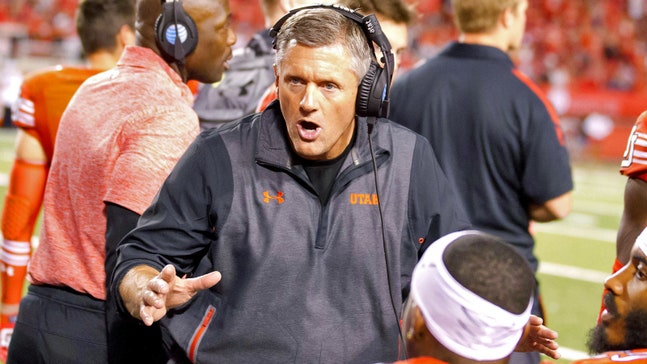 BYU list of candidates for new coach is short but solid
Published
Dec. 5, 2015 10:22 a.m. EST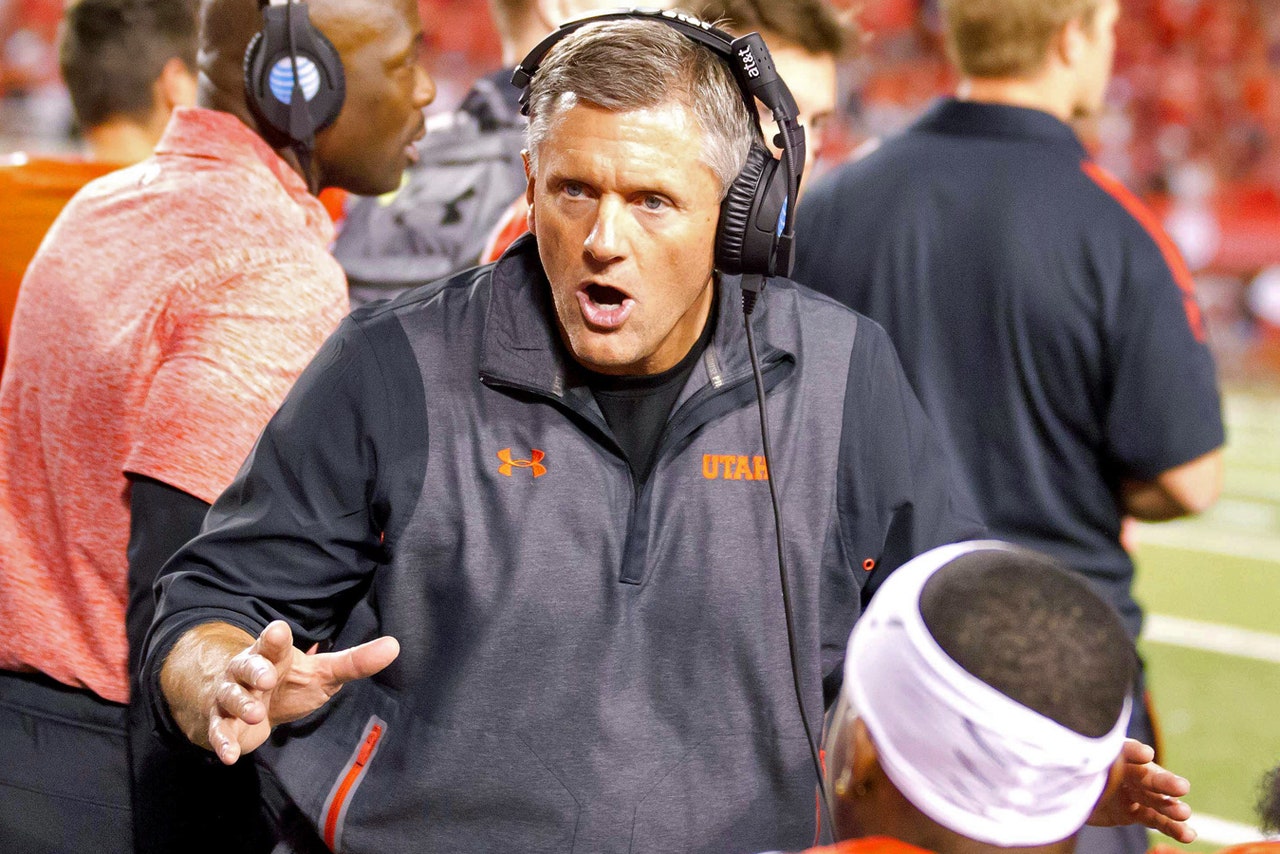 One of the biggest surprises so far this month on the coaching carousel was Virginia hiring long-time BYU head man Bronco Mendenhall, whose departure opens up a good job, but one with some unique qualifications. As AD Tom Holmoe told reporters Friday, to lead BYU in any sport, you have to be an active member of the LDS Church. Obviously, that cuts the down list of options significantly.
One who would qualify, though, and has a terrific resume is former BYU star Kyle Whittingham, the coach at Utah. Whittingham was actually offered the job back in 2004 by Holmoe, his old teammate, but he reportedly turned it down to remain at Utah and BYU hired Mendenhall.
Would Whittingham leave Utah -- now in a Power 5 conference -- for BYU, which has been pushed further away from the college football power structure with the advent of the Playoff? We'll see. Of course, it has been widely known that Whittingham and his AD had significant clashes last winter.
If Whittingham isn't the guy at BYU, here are some other strong options I suspect the school will consider:
Robert Anae, BYU, OC: The former Cougars O-lineman not only played on the 1984 BYU national title team and got his master's at BYU, he also now has the title assistant head coach. He's the strongest in-house candidate and has played a crucial role to Mendenhall's success in the past three years after returning from the Arizona staff, where he was the run-game coordinator under Rich Rodriguez and brought back some new ideas and an emphasis on the up-tempo attack. The Cougars offense, despite a rash of key injuries (most notably to star QB Taysom Hill early in each of the past two seasons), has continued to be quite potent. Anae also played a big role in Mike Leach getting his program established when he was a new head coach at Texas Tech 15 years ago. If Anae gets the BYU job, don't be surprised if he tries to hire former ECU head coach Ruffin McNeill as his DC. Texas Tech hasn't produced a capable defense since McNeill left Lubbock.
Lance Anderson, Stanford, DC: An Idaho State grad, Anderson is a Jim Harbaugh and David Shaw protege who has had a key role in Stanford's rise, particularly in the recruiting process if you talk to folks inside the Cardinal program. Anderson's also done a solid job taking over Stanford's defense the past two seasons after Derek Mason left. This year Stanford is No. 3 in the Pac-12 in both scoring and total D.
Ken Niumatalolo, Navy, head coach: Outside of Whittingham, there isn't a guy on this list who is more proven as a head coach. The Paul Johnson protege led the Midshipmen to a 9-2 record this season and won a share of the American Athletic Conference's Coach of the Year honors. The 50-year-old former Hawaii QB is an impressive 66-37 at Navy. His son, Va'a, is a sophomore linebacker at BYU. The wild-card part of whether Niumatalolo ends up at BYU is the fact that he's run a triple-option offense at Navy and that is pretty far from what has been the BYU hallmark on offense for generations.
Kalani Sitake, Oregon State, DC: The 40-year-old Sitake played under LaVell Edwards and is highly regarded in coaching circles, although his D did have major struggles in his first year with the Beavers, ranking last in D in the Pac-12 this season.
Darrell Bevell, Seahawks OC: A former Wisconsin quarterback, the 45-year-old Bevell has helped develop Russell Wilson and won a Super Bowl ring. He doesn't have any direct ties to the BYU program and last coached in college at UConn in the late '90s.
---
---