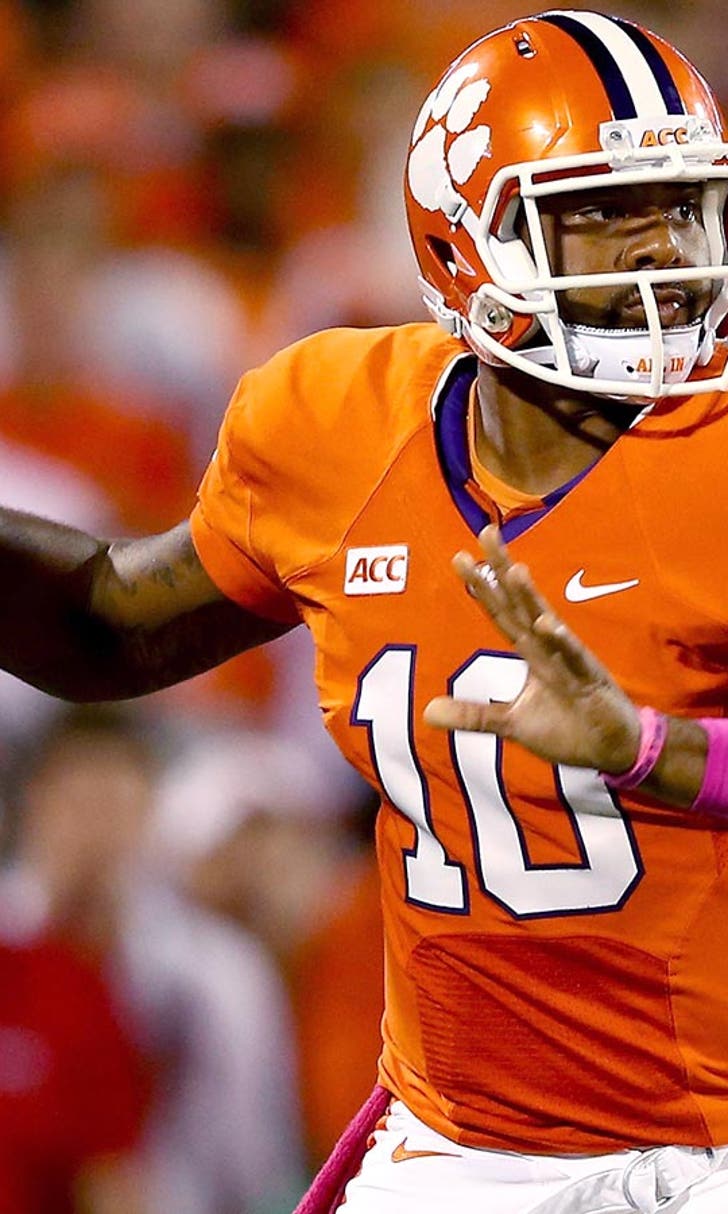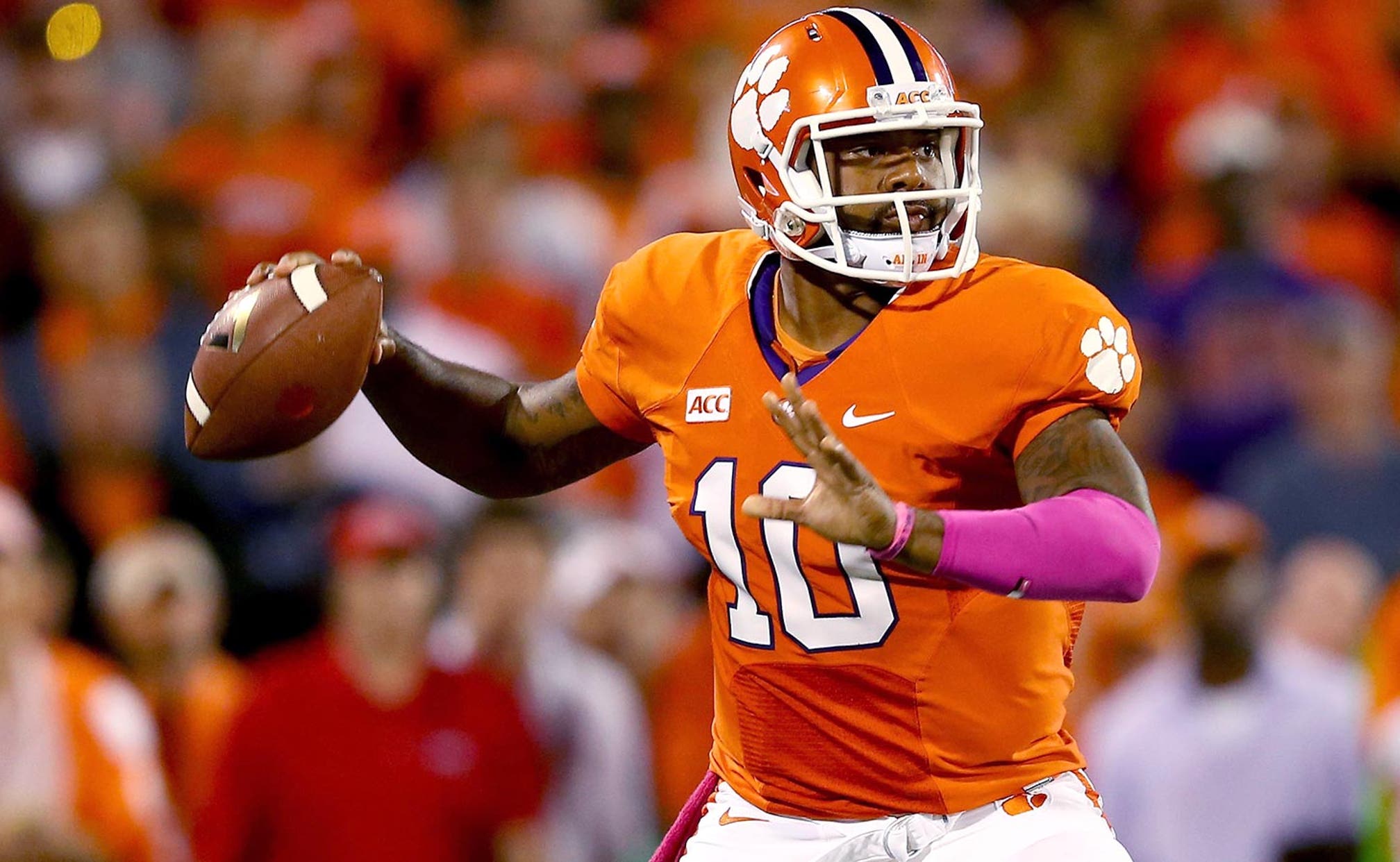 Boyd hopes wild ride stops in Pittsburgh
BY foxsports • May 11, 2015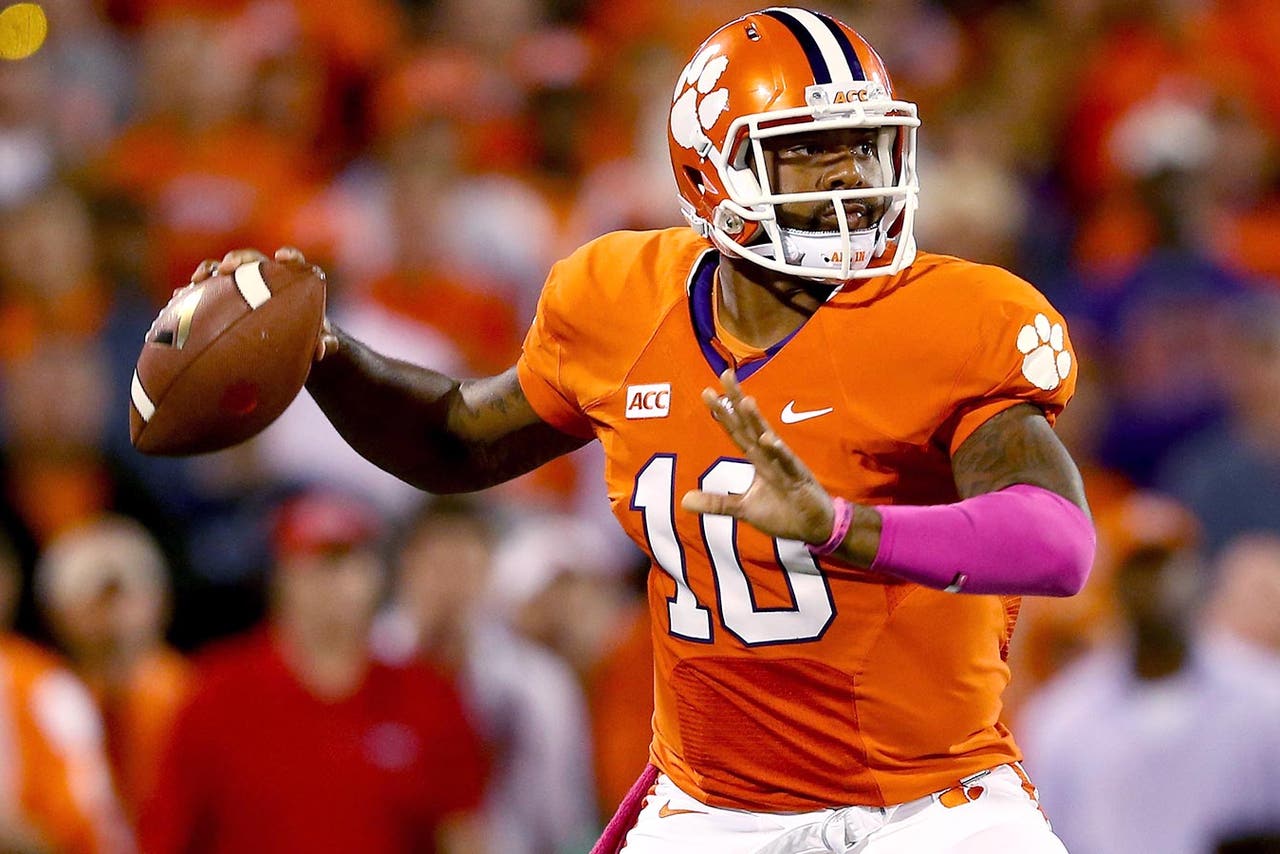 It's been a wild ride for former Clemson star quarterback Tajh Boyd, but he's hoping that ride comes to a stop in Pittsburgh.
During his time at Clemson, Boyd became a first-team All-American and the ACC Player of the Year, while setting the ACC record for touchdown passes.
The 6-1, 221-pound Boyd, who starred for the Tigers from 2010-13, was selected in the sixth round of the 2014 draft by the New York Jets, but was cut that same year.
Looking to keep his skills sharp, Boyd latched on with the Boston Brawlers of the Fall Experimental Football League.
After a season with the Brawlers, Boyd attended a tryout for the Detroit Lions, but would eventually sign with the Steelers.
"I just felt the opportunity was great," Boyd told the Pittsburgh Post-Gazette. "I honestly don't think there's an organization better than Pittsburgh. There's been, what, three coaches in the last 40 years?" Three in 47, but who's counting?
"That speaks for itself. … These guys want to win a championship every year. I want to be part of that."
Now in Pittsburgh, Boyd is hoping to make the most of his opportunity.
"I want to prove these guys right. They gave me a shot, they're taking a chance, I want to go out here and make the most of it."
(h/t Pittsburgh Post-Gazette)
---