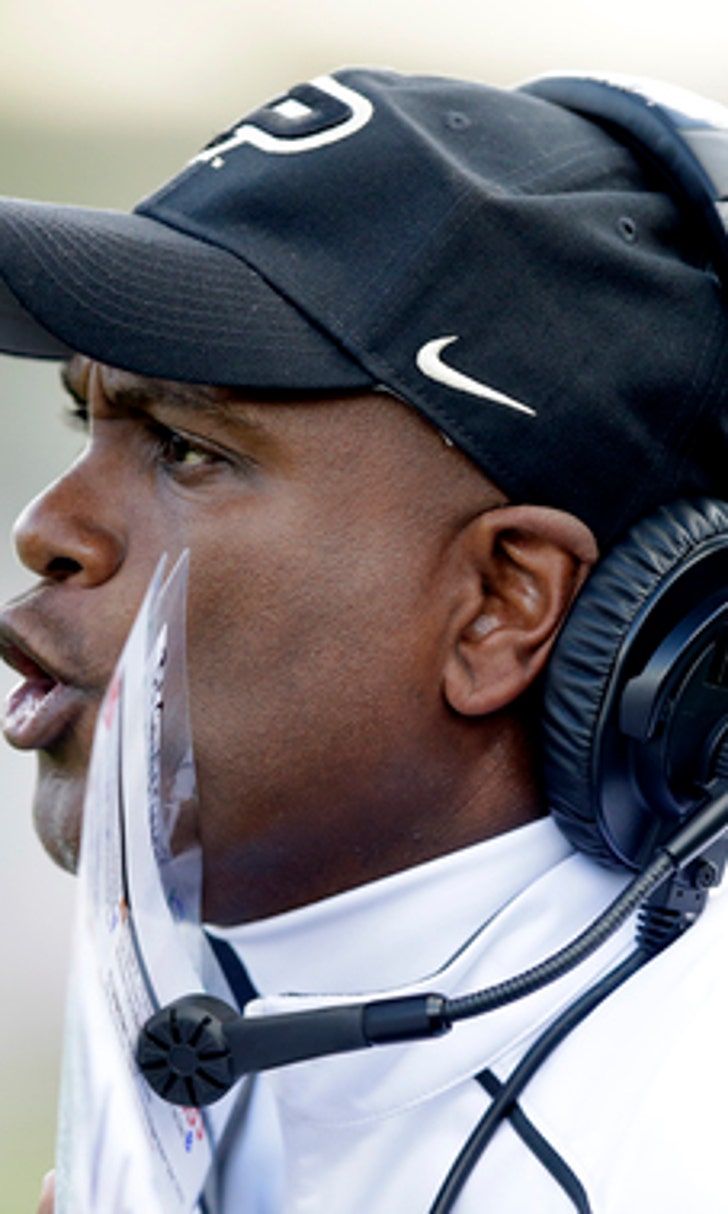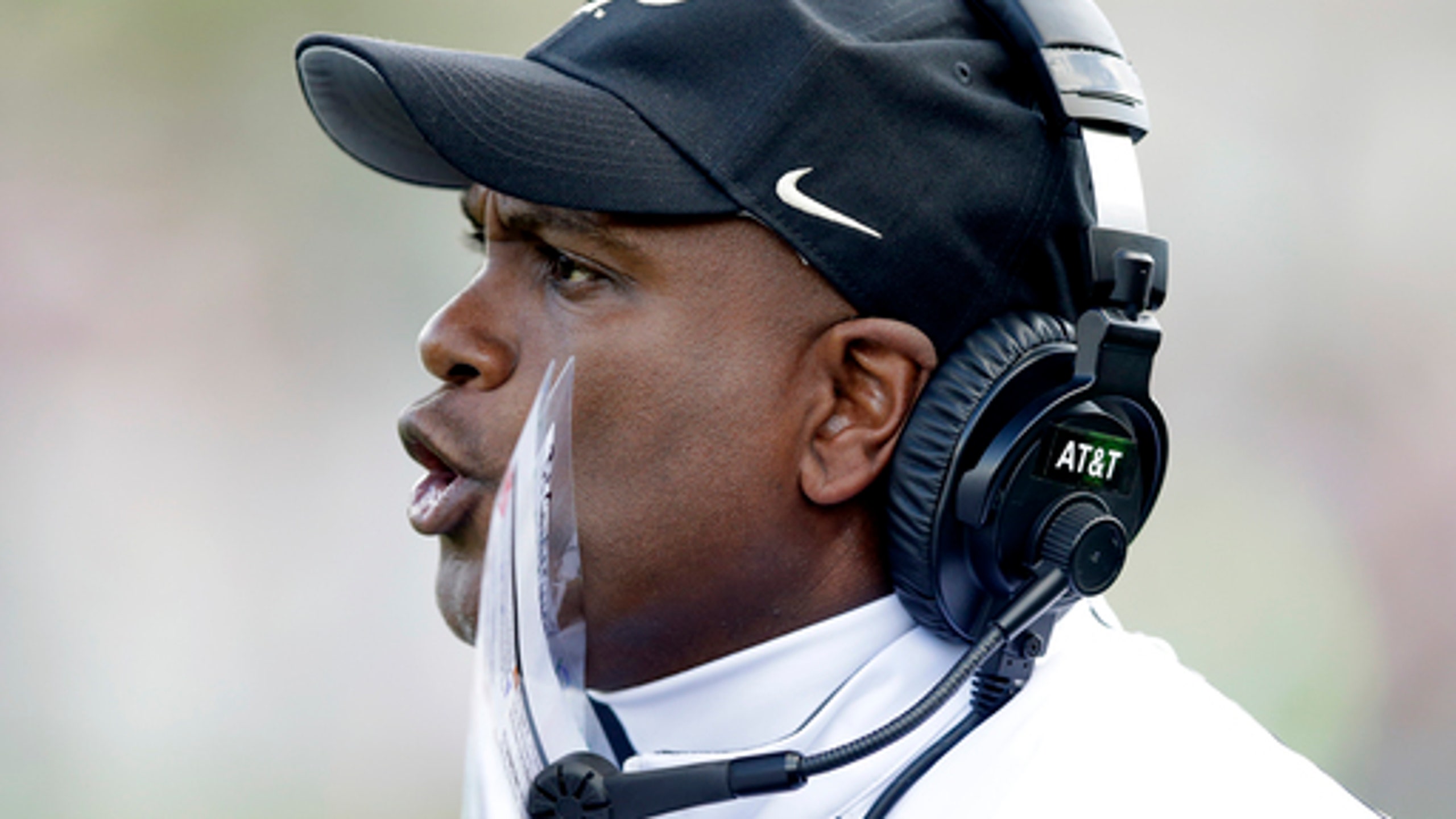 Boilermakers face major challenge in Eastern Kentucky
BY foxsports • September 2, 2016
WEST LAFAYETTE, Ind. (AP) Purdue coach Darrell Hazell has a simple philosophy for Saturday's season opener.
Stay loose, play fast and follow the rules.
He figures if the Boilermakers stick to those three things, everything else should fall into place Saturday against Eastern Kentucky.
''I think you'll see a team that makes few errors,'' Hazell said. ''We've really harped on that, just playing within the rules, as simplistic as that sounds. A lot of people don't always do that, but if you play within the rules, probably you're not going to beat yourself.''
Fans would welcome any change after what they've witnessed over the past three seasons - six wins, 30 losses and a revolving door at quarterback.
Half of those wins have come against Football Championship Subdivision schools like Eastern Kentucky. But the Colonels are no pushover.
A year ago, they went 6-5 and scored more than 40 points five times. They also led Kentucky by 14 in the fourth quarter before allowing the Wildcats to win it in overtime - and they could be even better this year.
New coach Mark Elder has two established quarterbacks - record-setting incumbent Bennie Coney and former Missouri starter Maty Mauk, who is eligible immediately because he transferred to a lower-division school. Elder was not expected to announce a starter until Saturday morning.
So Purdue has been studying footage of both quarterbacks and the offenses and defenses they think they'll face this weekend.
''We watched a lot of film, watched their old film for personnel,'' Hazell said. ''You really don't know until you play the first couple series.''
Another potential problem: Purdue's best cornerback, Da'Wan Hunte, didn't practice Tuesday or Wednesday because of an injured leg. If he doesn't play, it would be a major loss against a high-scoring team like the Colonels.
Hazell believes, however, that this Boilermakers team is better equipped to change on the fly - and still succeed.
Here are some other things to watch Saturday:
BLOUGH'S START
For the fourth straight year, Hazell will start the incumbent quarterback on opening day. Can David Blough keep the job? Hazell has made midseason changes each of the previous three years, but this time could be different. He asked new offensive coordinator Terry Malone to install a less complicated system that is a better fit for Blough. Saturday will be the first time everyone gets to see what's changed.
SPECIAL TEAMS
Elder's background as a special teams coach has the Boilermakers concerned about trick plays. Elder already has a pretty unique group to work with. Punter Keith Wrzuszczak was named to three preseason watch teams and Devin Borders is a kick-blocking specialist. The 6-foot-6 receiver begins this season with 12 blocked kicks, an Ohio Valley Conference career record.
END OF THE LINE
The Boilermakers have traditionally played one FCS opponent each season. This game will be the last one. When the Big Ten adopted a policy of not playing lower-division teams, the Eastern Kentucky game as already on Purdue's schedule, so conference officials allowed them to keep it.
FRIEDNLY FOES
Malone and Eastern Kentucky assistant head coach Terry Heffernan are more than just friendly coaches. Malone is actually Heffernan's uncle. Malone also worked on Michigan's staff at the same time Elder was an assistant.
WELCOME WAGON
New Purdue athletic director Mike Bobinski is expected to attend his first Boilermakers game Saturday. Bobinski was hired Aug. 9, then put the finishing touches on his duties at Georgia Tech. This week, he arrived in West Lafayette and took over the reins from the soon-to-be retired Morgan Burke.
---