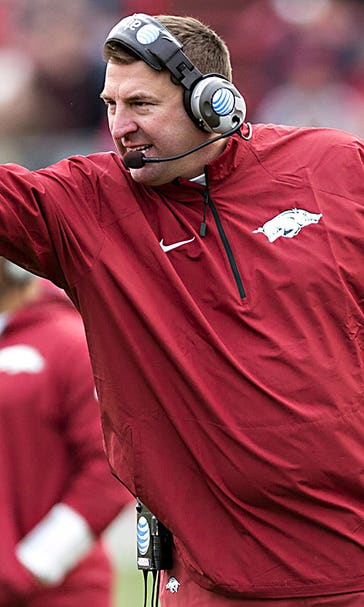 Bielema explains JoJo Robinson suspension, indicates another WR in trouble
October 28, 2015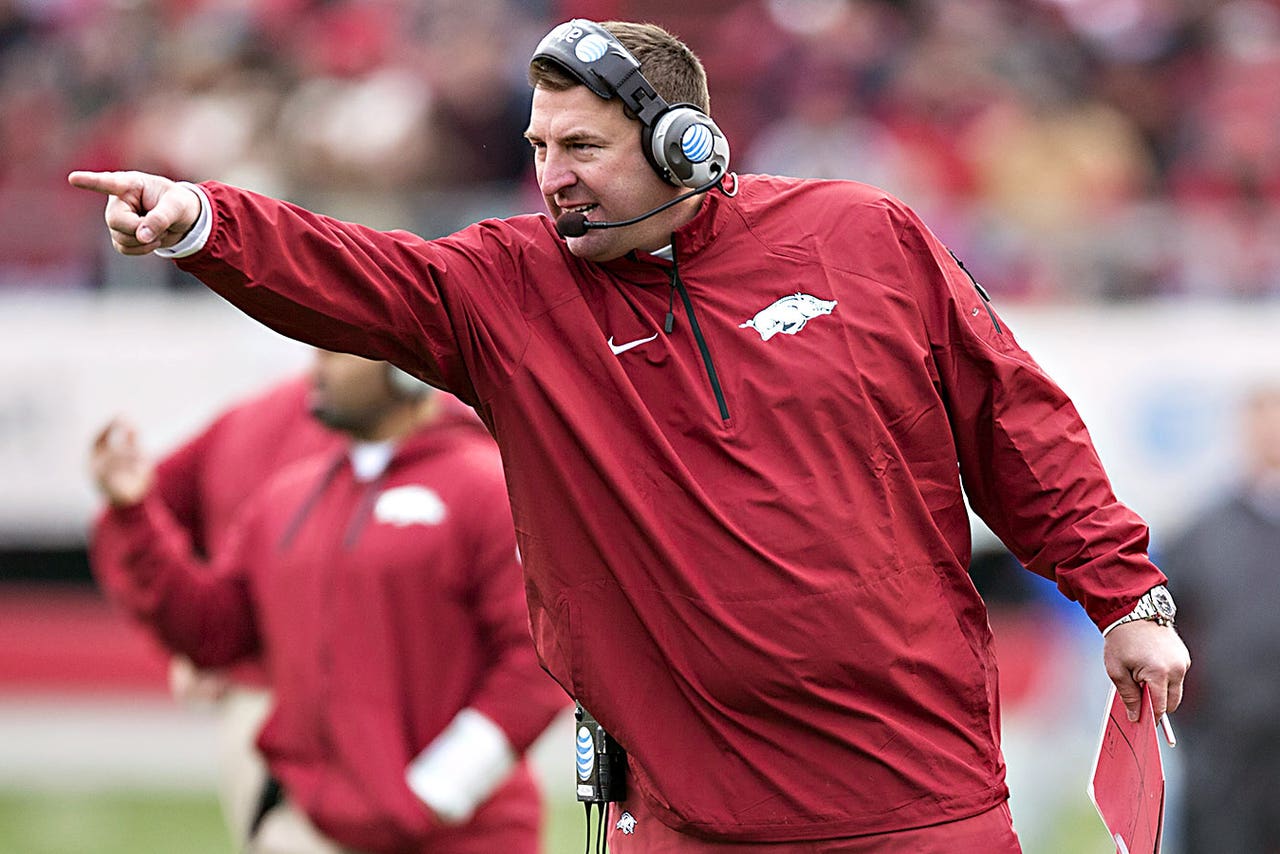 Redshirt freshman receiver JoJo Robinson is in danger of losing his place on the team due to failure to attend class, according to Arkansas head coach Brett Bielema. 
"The door got closed by Jojo Robinson and that prohibits him from being on field." Bielema said Tuesday. "I can't understand not going to class, (sophomore receiver) Kendrick Edwards is very close to that too. Kendrick and Jojo are going to learn the hard way."
Robinson came to Arkansas as a highly rated, four-star prospect from Miami, Florida. The freshman was expected to make a big impact on his first season on the field for the Razorbacks. Considering the injuries suffered by the receiving corp during the first half of this season, Robinson's contributions could have been large to a team in need of an outside threat.
Arkansas receiving coach Mike Smith sounded as if Robinson's career with Razorbacks is likely over before it ever got started. 
"It's like being a parent when your children fail," Smith said. "I'm disappointed because I failed. It's a situation where I hope Jojo matures and understands that with some of the things he's done there's consequences and he grows up."
---
---