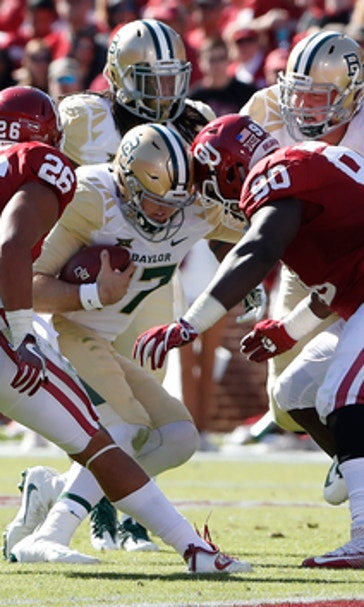 Baylor QB Russell suffers severe ankle injury vs. Oklahoma
November 12, 2016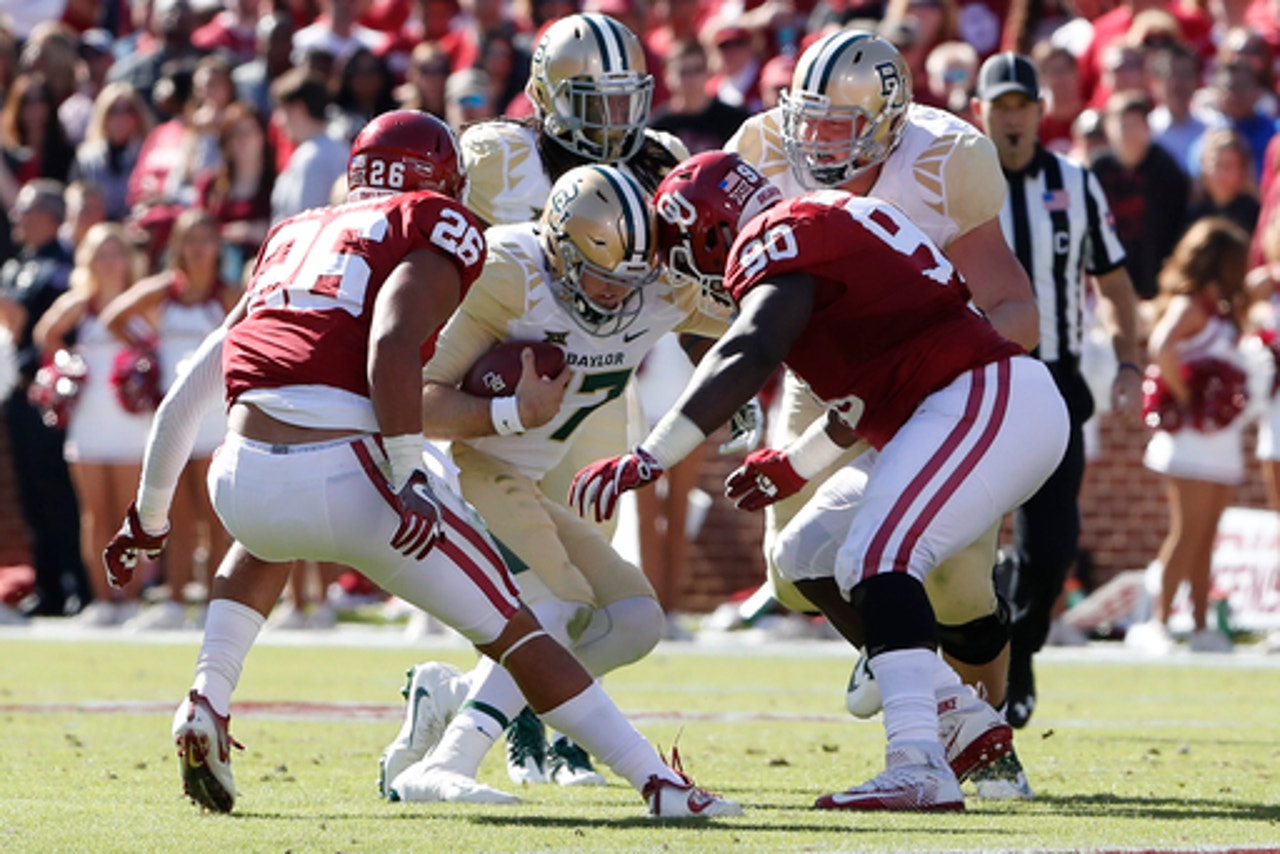 NORMAN, Okla. (AP) Baylor quarterback Seth Russell has suffered a severe left ankle dislocation during Saturday's game against No. 9 Oklahoma.
The team says on Twitter that Baylor got an X-ray at the stadium. Replays of the gruesome injury showed his foot pointing straight to the side instead of forward.
Russell was carted off with 5:48 remaining in the third quarter, with Baylor trailing 35-10. He had completed 15 of 32 passes for 148 yards with a touchdown and two interceptions, and he lost a fumble.
Russell missed much of last season after breaking a bone in his neck.
---
This story has been corrected to show that Russell dislocated, not broke, his left ankle.
---
More AP college football at www.collegefootball.ap.org and https://twitter.com/AP-Top25
---