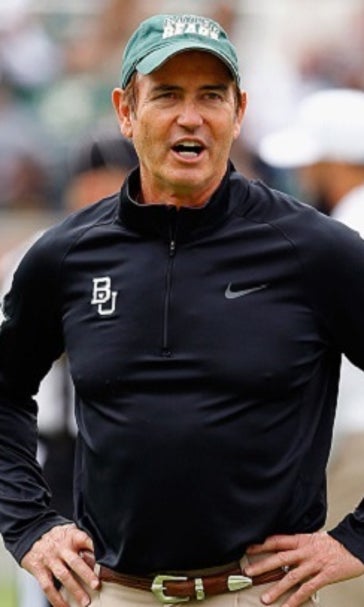 Art Briles: Weak non-conference schedule not a factor in playoff snub
April 21, 2015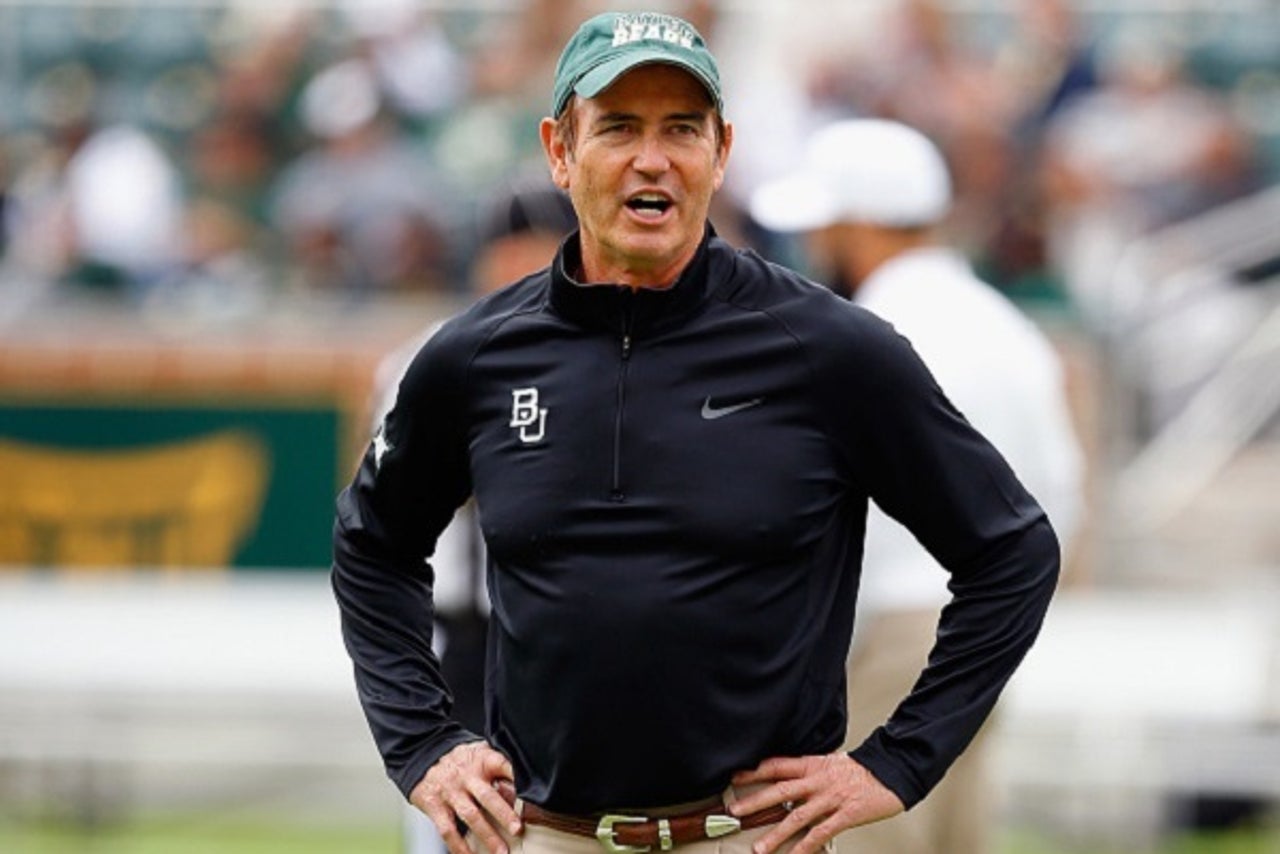 By Andrew Holleran
No one was more unhappy with the inaugural College Football Playoff than Art Briles. The 59-year-old coach's team got left out of the four-team field after an 11-1 regular season that included a Big 12 championship and three victories against teams ranked in the top 15. 
So why did the Bears fail to make the playoff? Because of their non-conference schedule, which was by far the weakest of any of the contenders.
Baylor played 1-11 SMU, FCS Northwestern State and 5-6 Buffalo. That's a dreadful slate and it probably cost Briles' team a chance at playing for a national championship. 
Briles doesn't believe it did, though. Tuesday morning, the Baylor coach said his team's non-conference schedule had "zero effect" on the Bears missing out on the first CFB Playoff. 
There's not much more you can say about that quote other than that it is wrong. Very, very wrong. 
More from College Spun:
---