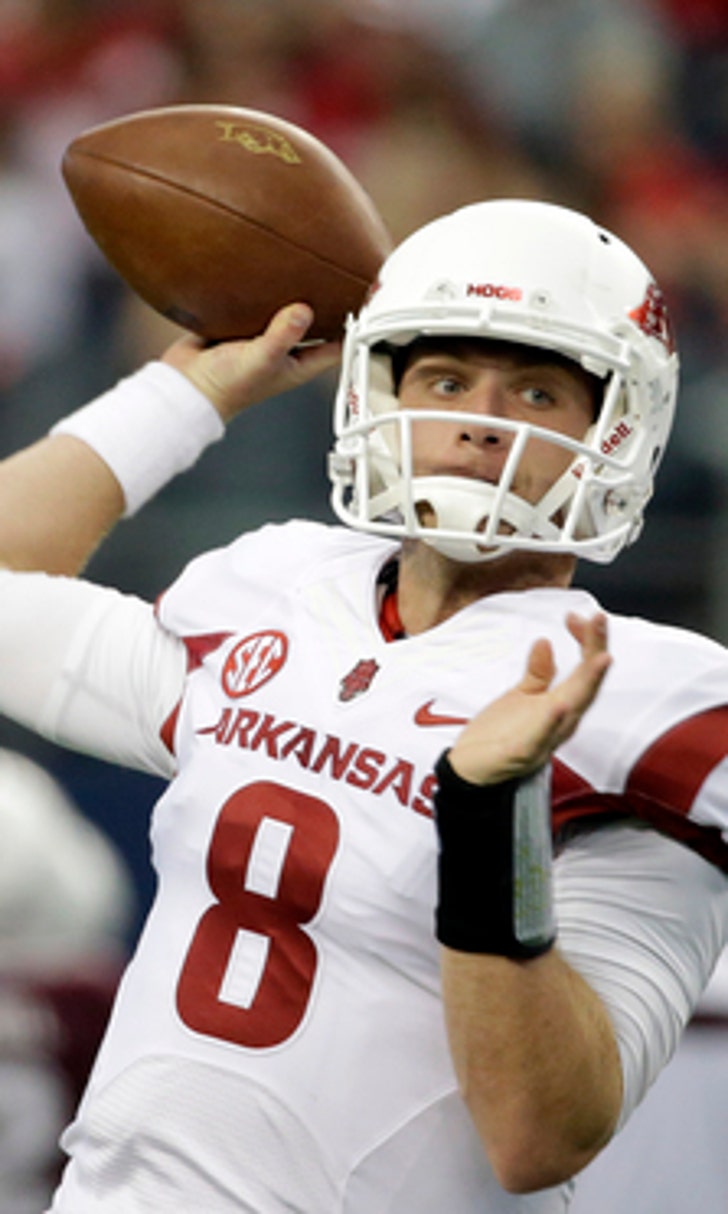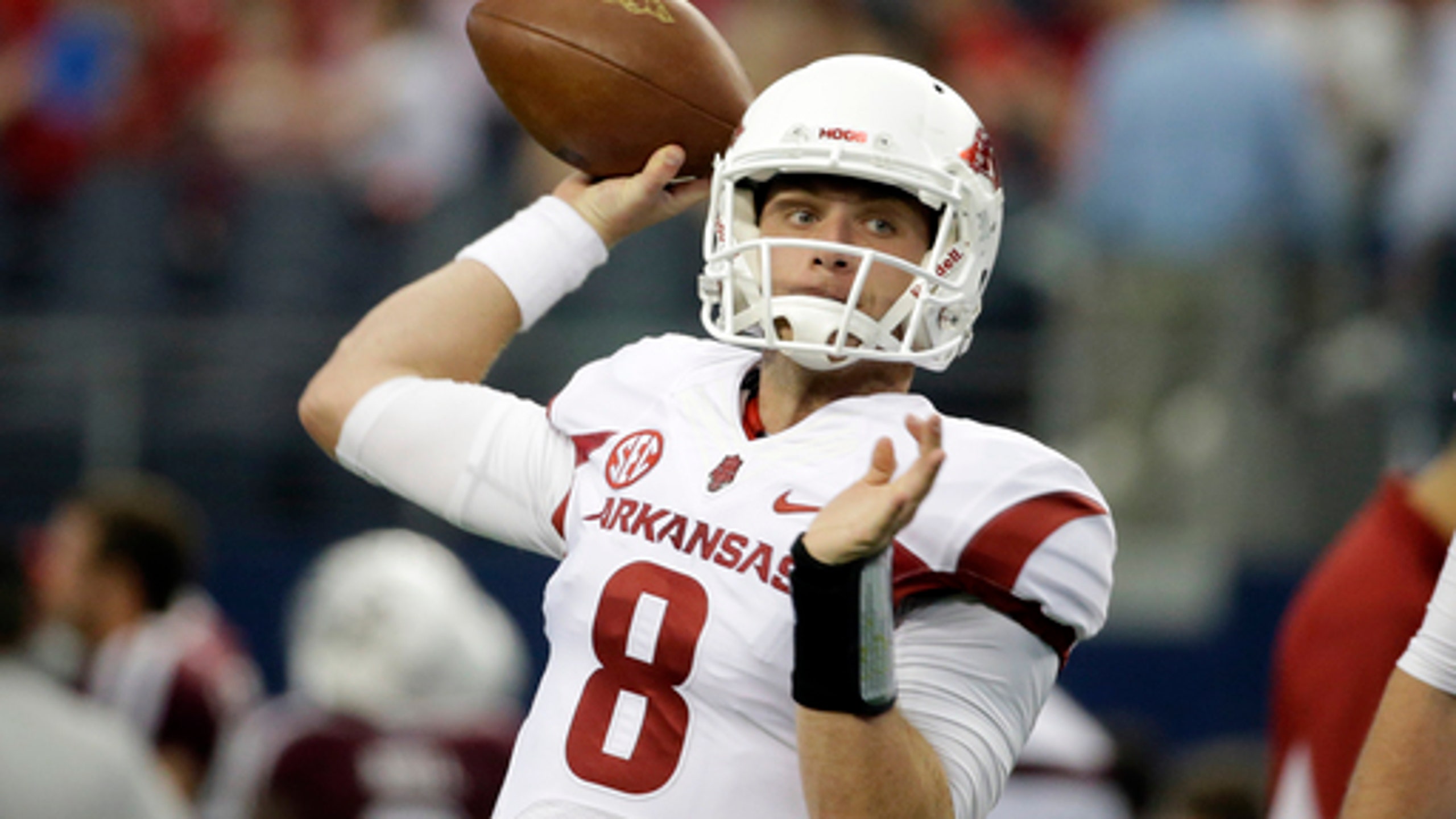 Arkansas confident in first-time starter Allen at QB
BY foxsports • August 30, 2016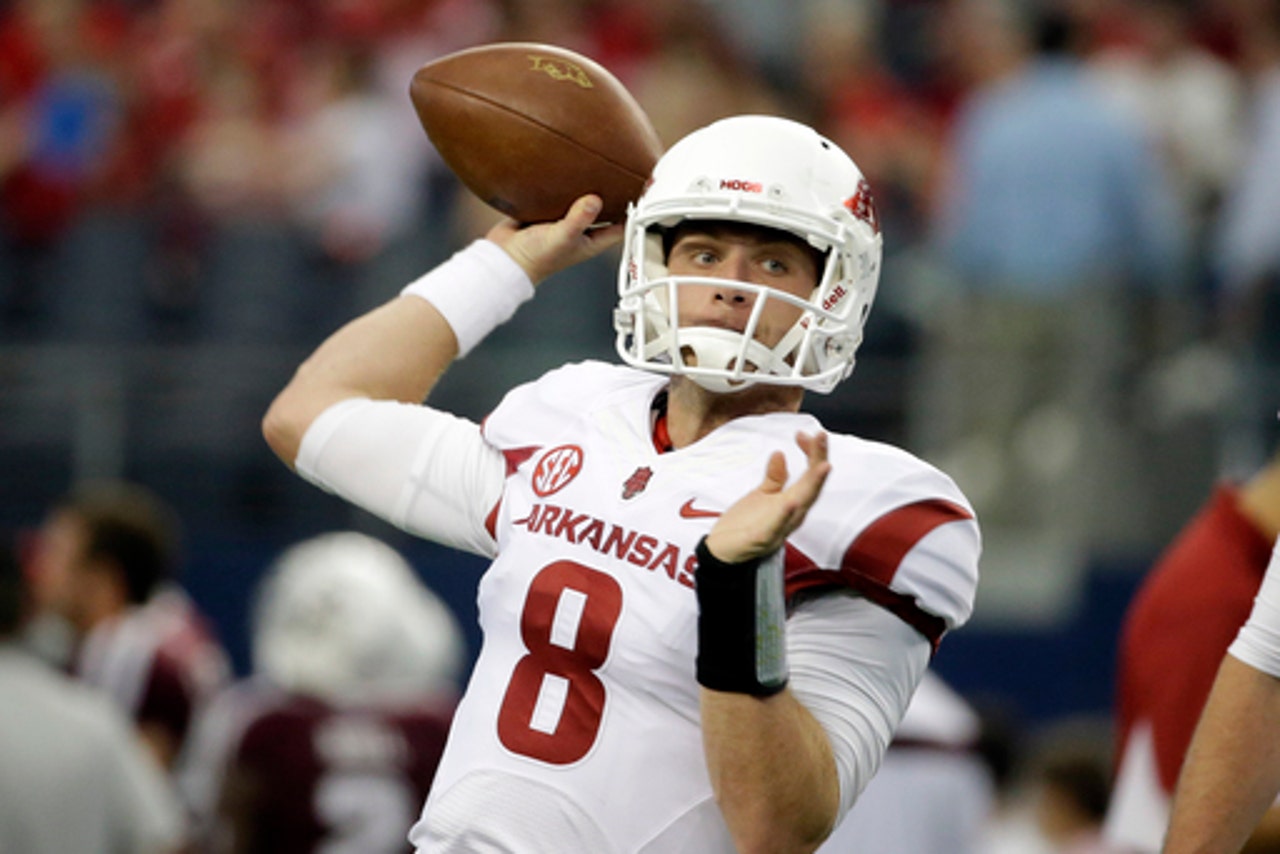 FAYETTEVILLE, Ark. (AP) Austin Allen earned Arkansas coach Bret Bielema's approval when he was named the starting quarterback during the spring.
The Razorbacks junior has done nothing but confirm his coach's faith throughout a stellar preseason, and he'll have his first chance to earn that same level of trust from fans when Arkansas hosts Louisiana Tech to open the season on Saturday.
''I think he's (ready),'' Bielema said. ''I tell you, the guys have really rallied (around him) ... He's showed me a lot more composure, a little bit more maturity, this year in the fall than at any other time.''
The start will be Allen's first with the Razorbacks, though he has seen limited action in eight games over the last two seasons.
Nothing he faced as a backup, however, has fully prepared Allen for what he'll face in the spotlight for the first time on Saturday and moving forward - with an entire state watching and judging his every throw and move.
And that's just fine with Arkansas offensive coordinator Dan Enos.
''He doesn't want to let anybody down, and he's going to play well,'' Enos said. ''I'm really confident he's going to play very well.''
Allen's takeover at quarterback at Arkansas for his older brother, Brandon, has been met largely with uncertainty across the Southeastern Conference during the preseason.
Much of the hesitation about the 6-foot-1, 209-pound signal caller is largely because he lacks a track record on the college level. Allen attempted only three passes last season, and his total passing statistics in two seasons of action amount to a paltry 9 of 19 for 188 yards with one touchdown.
However, Arkansas' coaches and players have seen plenty of the junior during his three seasons on campus. And while they've been satisfied with his overall progress, they've been even more pleased with how he has handled the promotion to the top of the depth chart.
''We all know what (Allen) can do, and it's going to be fun to watch him show everyone else,'' Arkansas wide receiver Keon Hatcher said.
During a pair of intra-squad scrimmages this month, Allen completed more than 70 percent of his passes and threw two touchdowns with no interceptions.
It was exactly the kind of performance Bielema and Enos had hoped for, with Allen cementing his role as the starter entering Saturday against a Louisiana Tech team that was 9-4 last year and ended its season with a win over Arkansas State in the New Orleans Bowl.
''I think he's ready to play,'' Enos said. ''I think he's sick and tired of me telling this this and telling him that and coaching him on this and that.''
---