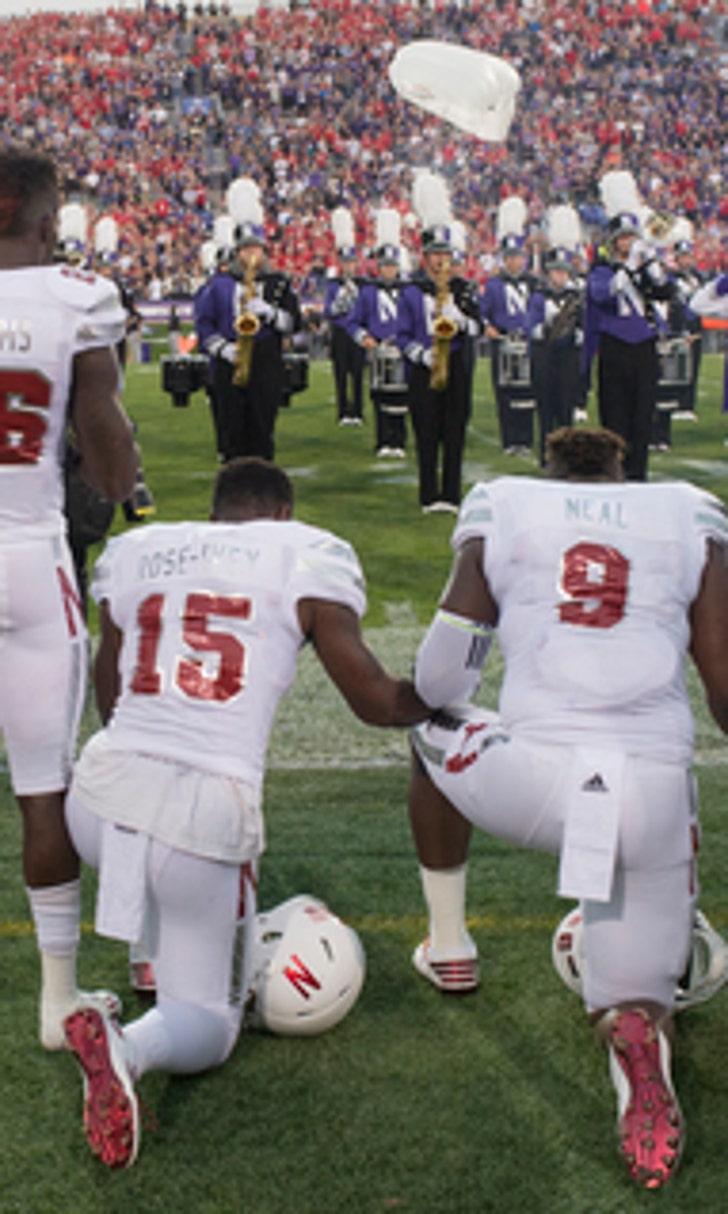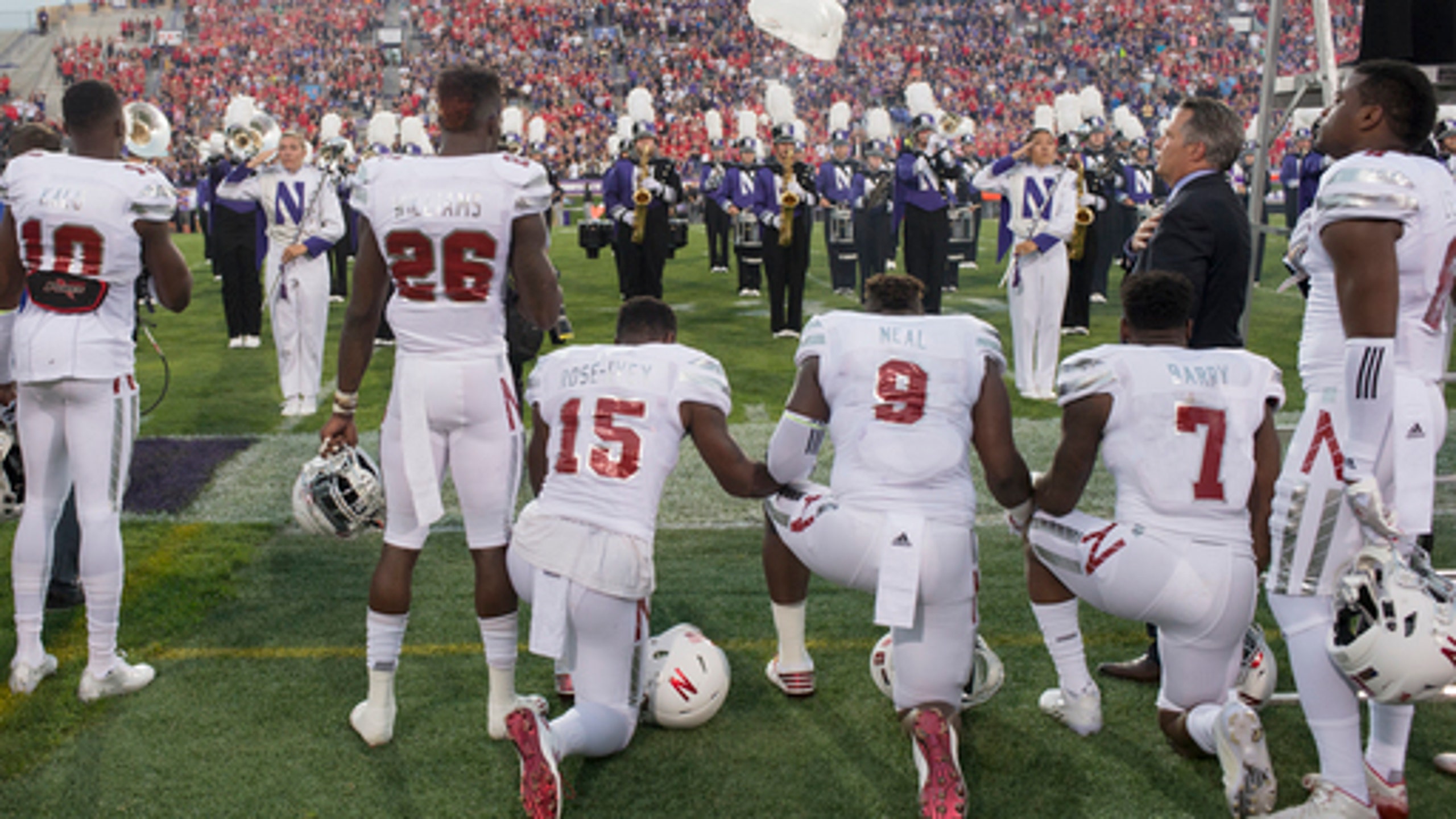 Anthem protest opportunities are limited in college football
BY foxsports • September 29, 2016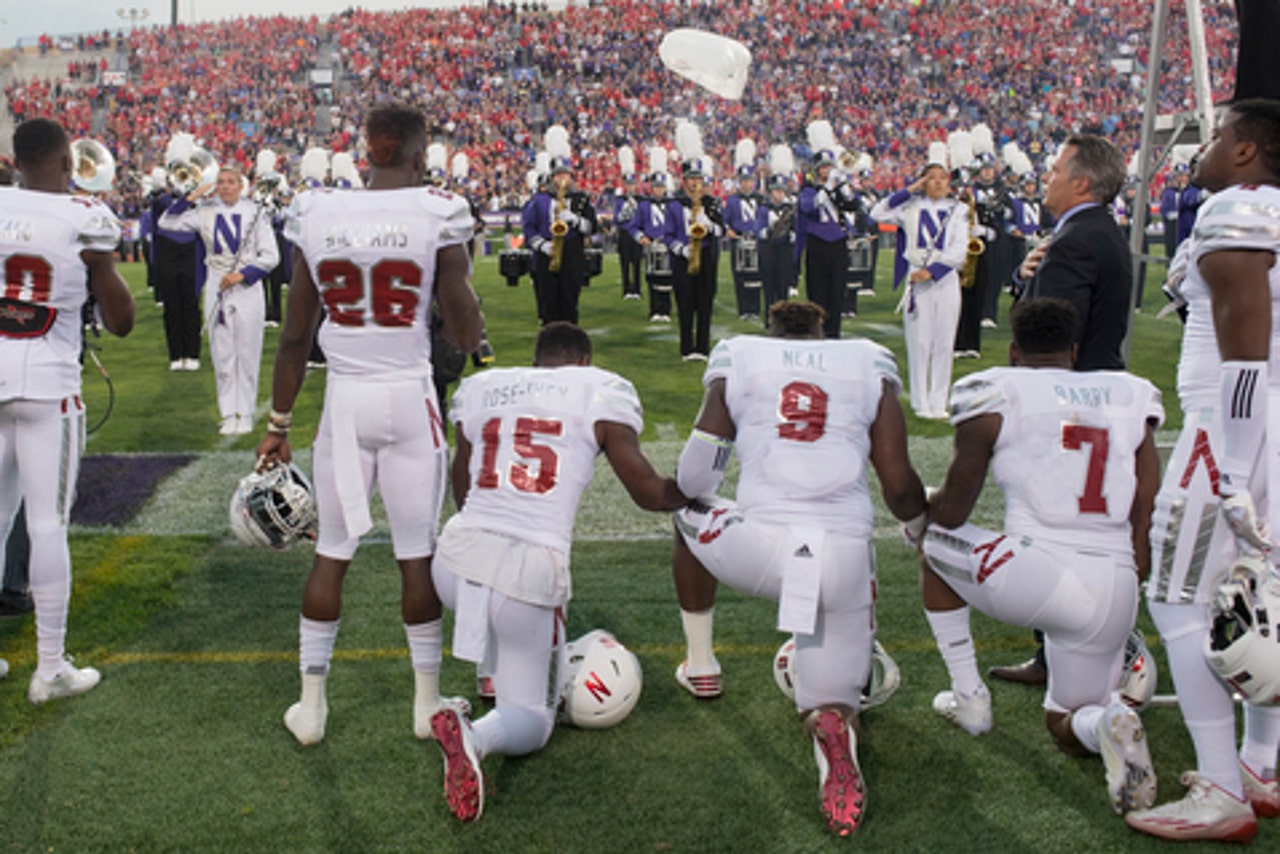 LINCOLN, Neb. (AP) If Nebraska's Michael Rose-Ivey and teammates want to kneel during the national anthem again, their next opportunity will be the Nov. 5 game at Ohio State.
Rose-Ivey, Mohamed Barry and DaiShon Neal each took a knee on the sideline as the anthem was sung at Northwestern last week.
Their action sparked statewide debate about whether it was an appropriate setting for their protest of police violence and racial injustice.
Unlike in the NFL, where players are on the field for the anthem, the common practice in college football is for teams to be in their locker rooms. Just a handful of schools send teams onto the field for the anthem, limiting the opportunity for the movement to spread as it has in the pros.
---